Iconic vintage unisex white t-shirt with short sleeves and rounded collar, WASTED LIVE AT THE PALLADIUM NYC, 1978 flocked
What's behind the design?
The Palladium in New York City - or Academy of Music - was built in 1927 and first opened as a deluxe movie palace before hosting live music events at the beginning of the 1960's.
The venue has been the home of diverse groundbreaking music genres, from proto-punk to progressive rock or NWOBHM. Many UK punk and new wave acts made their New York debuts at the Palladium, including The Clash, The Jam, The Boomtown Rats, The Fall, Graham Parker & The Rumour, U2, Duran Duran, The Undertones, and Roxy Music. Rollings Stones' 1965 First American Tour
Renowned for its excellent acoustics, Palladium offered a highly regarded sound system that was designed and installed by Richard Long of Richard Long & Associates. Thanks to this international prestige, a lot of famous artists would perform at the Palladium in the middle of large arena and stadium tours
In the mid 80's, the Palladium turned into a hip nightclub, becoming one of the major spots of the vibrant New York club scene, featuring commissioned murals by artists such as Keith Haring, Jean Michel Basquiat, and Francesco Clemente.
The final concert held at Palladium was a sold-out performance by Fugazi on May 1, 1997.

This t-shirt is fully made of organic cotton and velvet printed.
We advise you to wash this garment upside-down at low-temperature (30°) and to favor a natural drying.
We  have selected the finest organic cotton to realize this tee. The fabric is certified GOTS, OEKO-TEX Standard 100 et FAIR WEAR. These three labels guarantee quality and ethics all along the production process.
Fits true to size, fits true to the sixties. Take your normal size.
Those who are in between sizes should go up to the nearest size.
Model wears a size S.

Measurments in cm
| | | | | | |
| --- | --- | --- | --- | --- | --- |
| | XS | S | M | L | XL |
| A - Half Chest | 46 | 49 | 52 | 55 | 58 |
| B- Body Lenght | 66 | 69 | 72 | 74 | 76 |
| C - Sleeve Lenght | 19.5 | 20.5 | 21.5 | 22.5 | 22.5 |
Free shipping worldwide on orders above 200 €.

Free returns and exchanges within 7 days of original purchase. Items must be unworn, unwashed, and undamaged with original packaging.
Visit our Shipping & Returns Policy page for more infos
Feel free to email us if you have any questions regarding this product.
Stay Trippy Little Hippie!
CREATE YOUR OUTFIT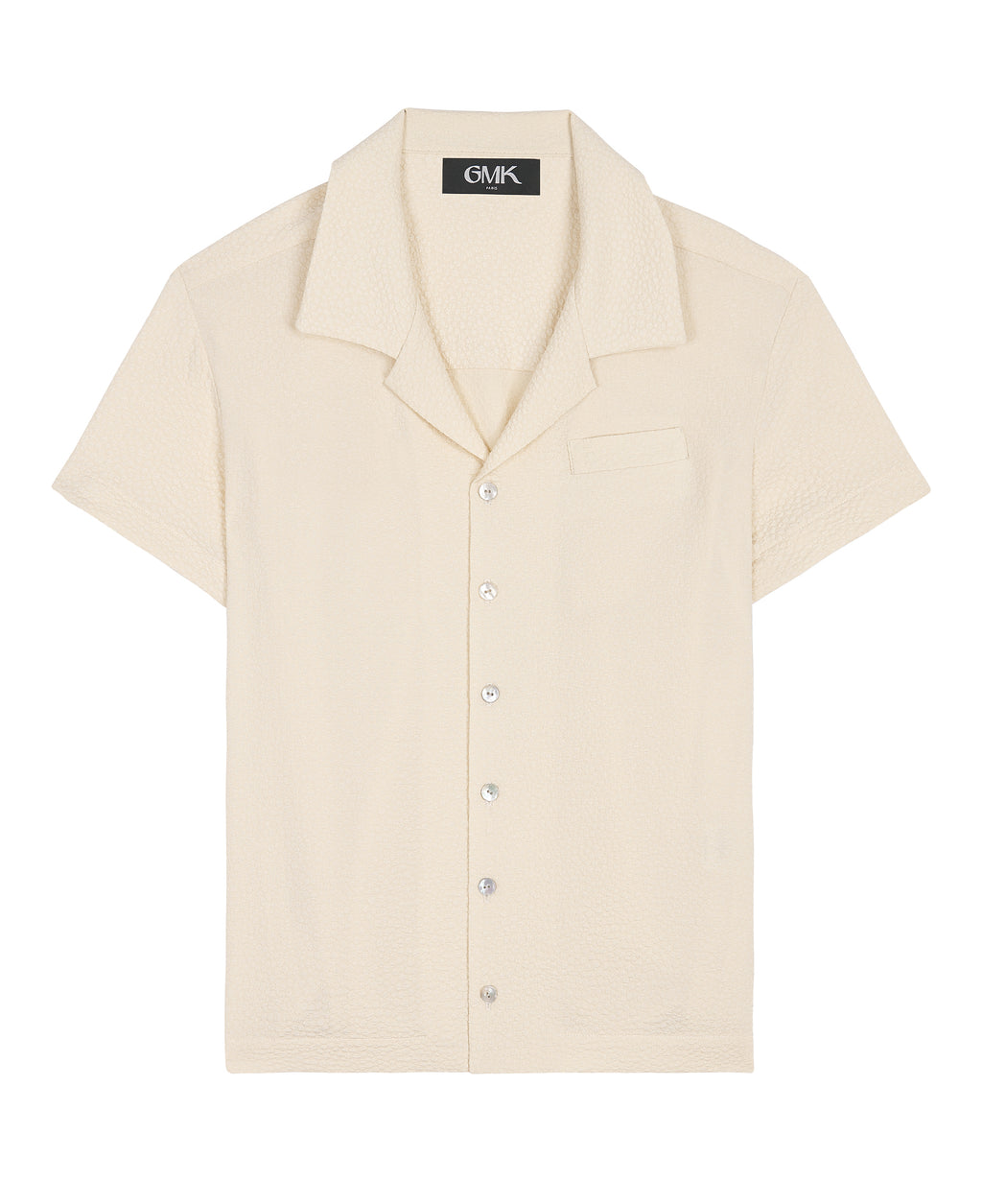 SHARK-COLLAR EXOTIC WAFFLE SHIRT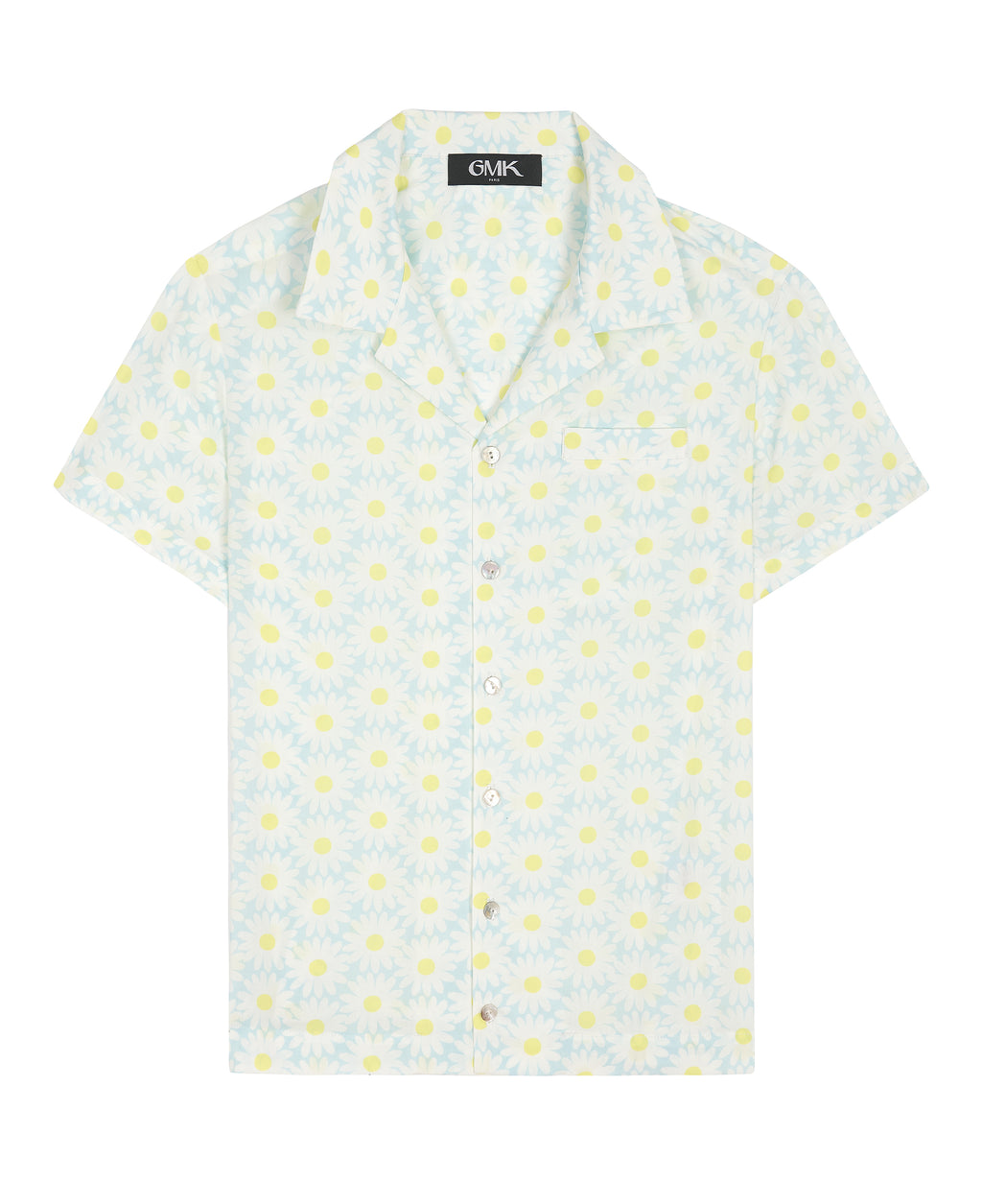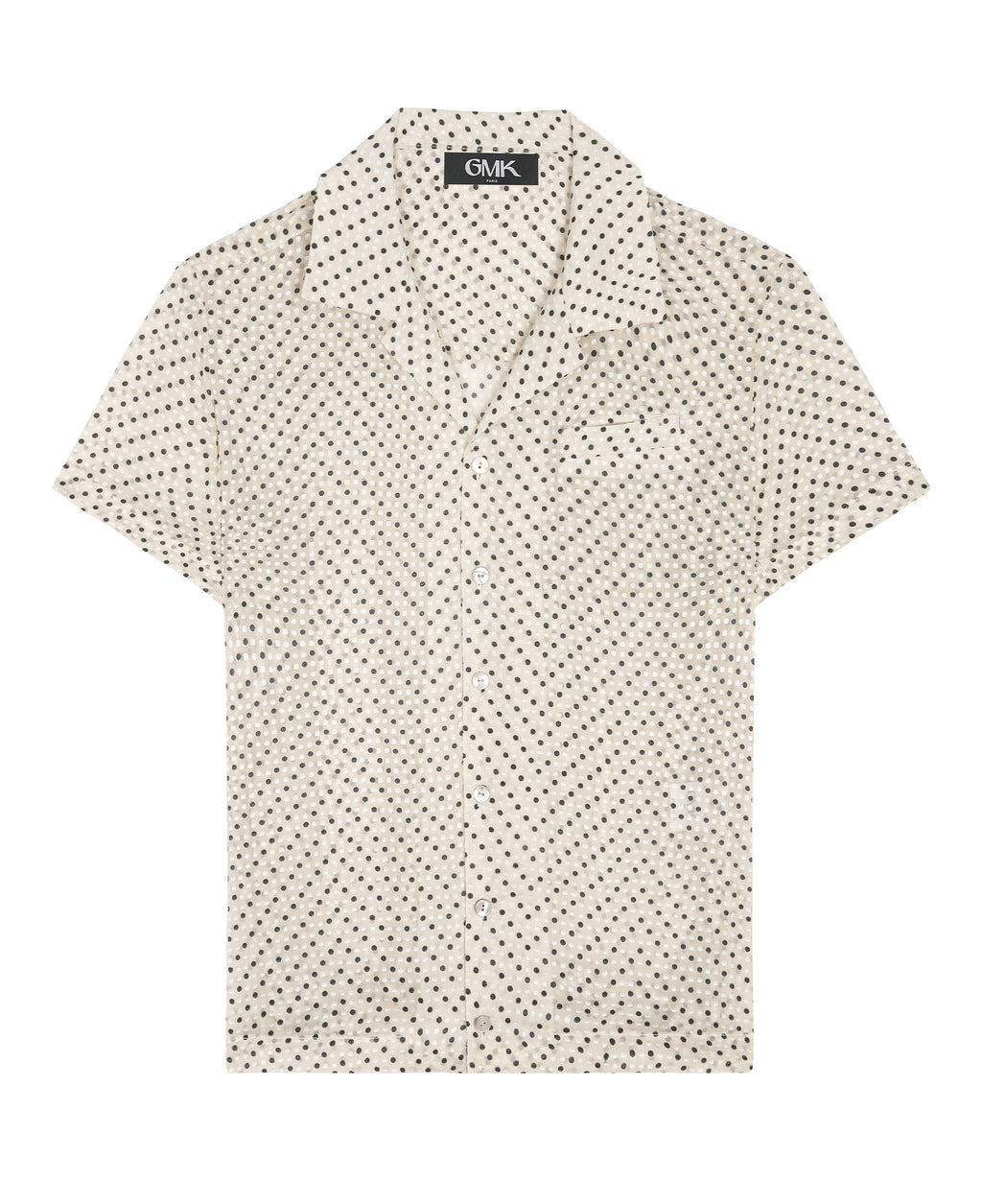 SHARK-COLLAR AZURE DOTS SHIRT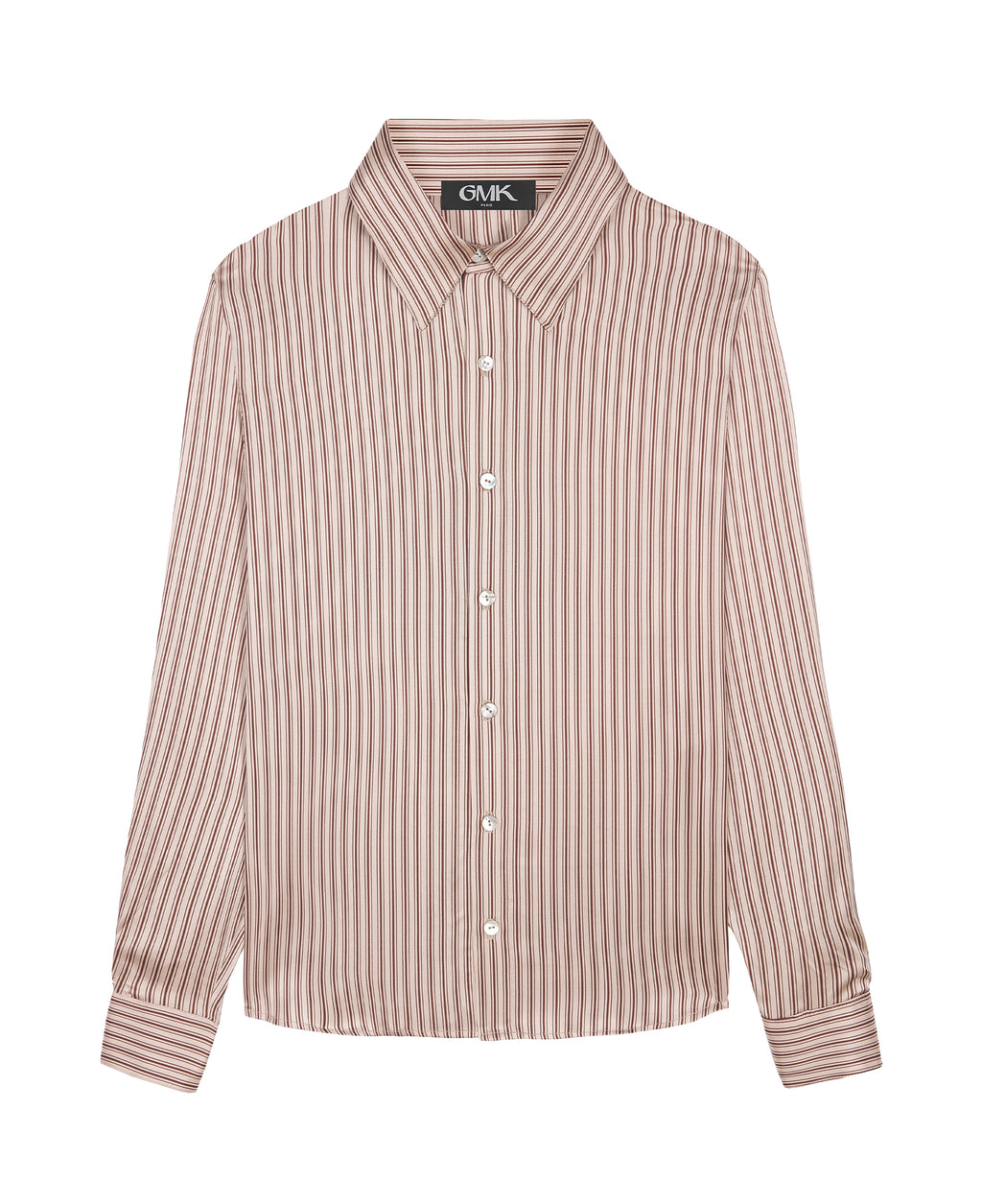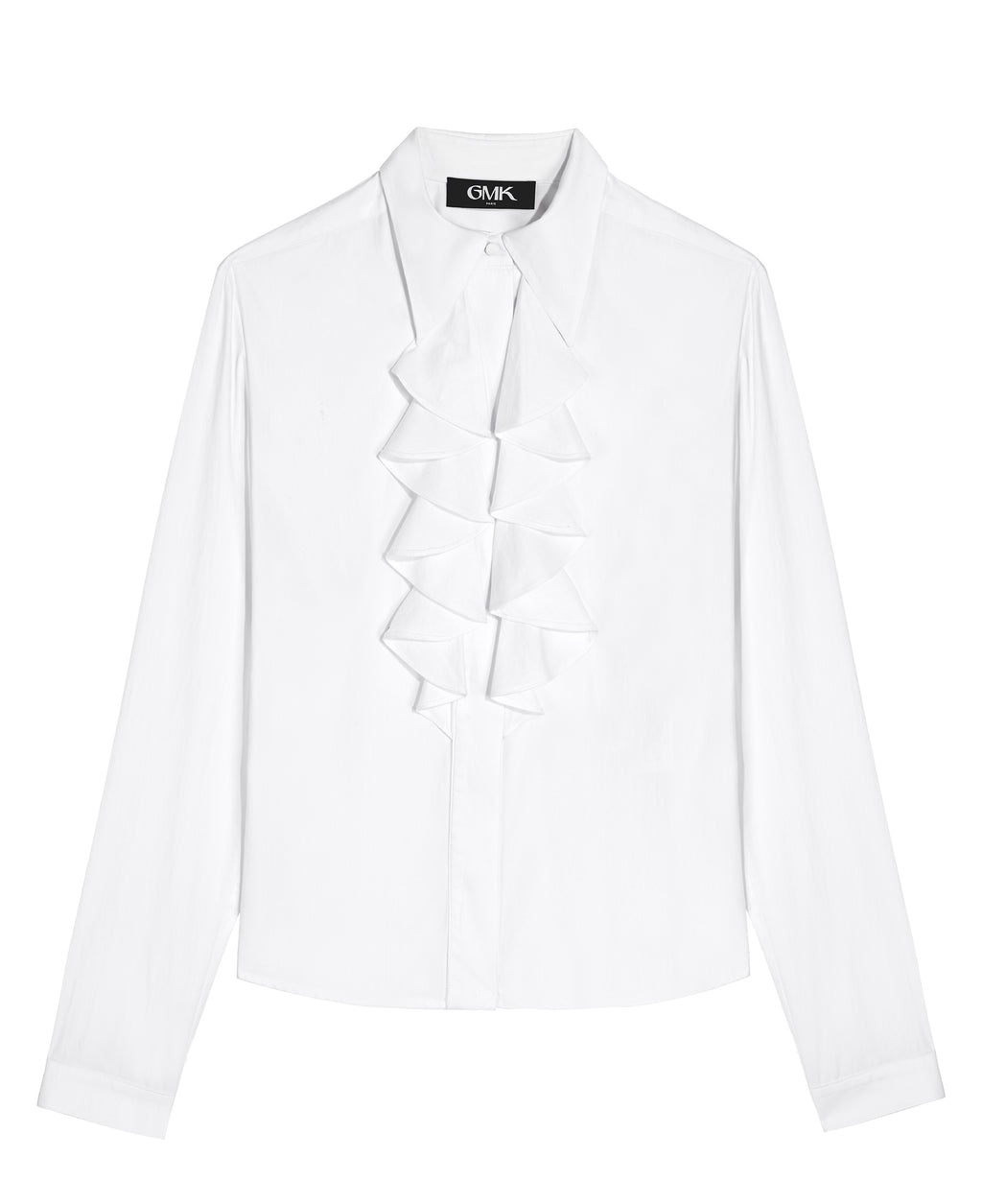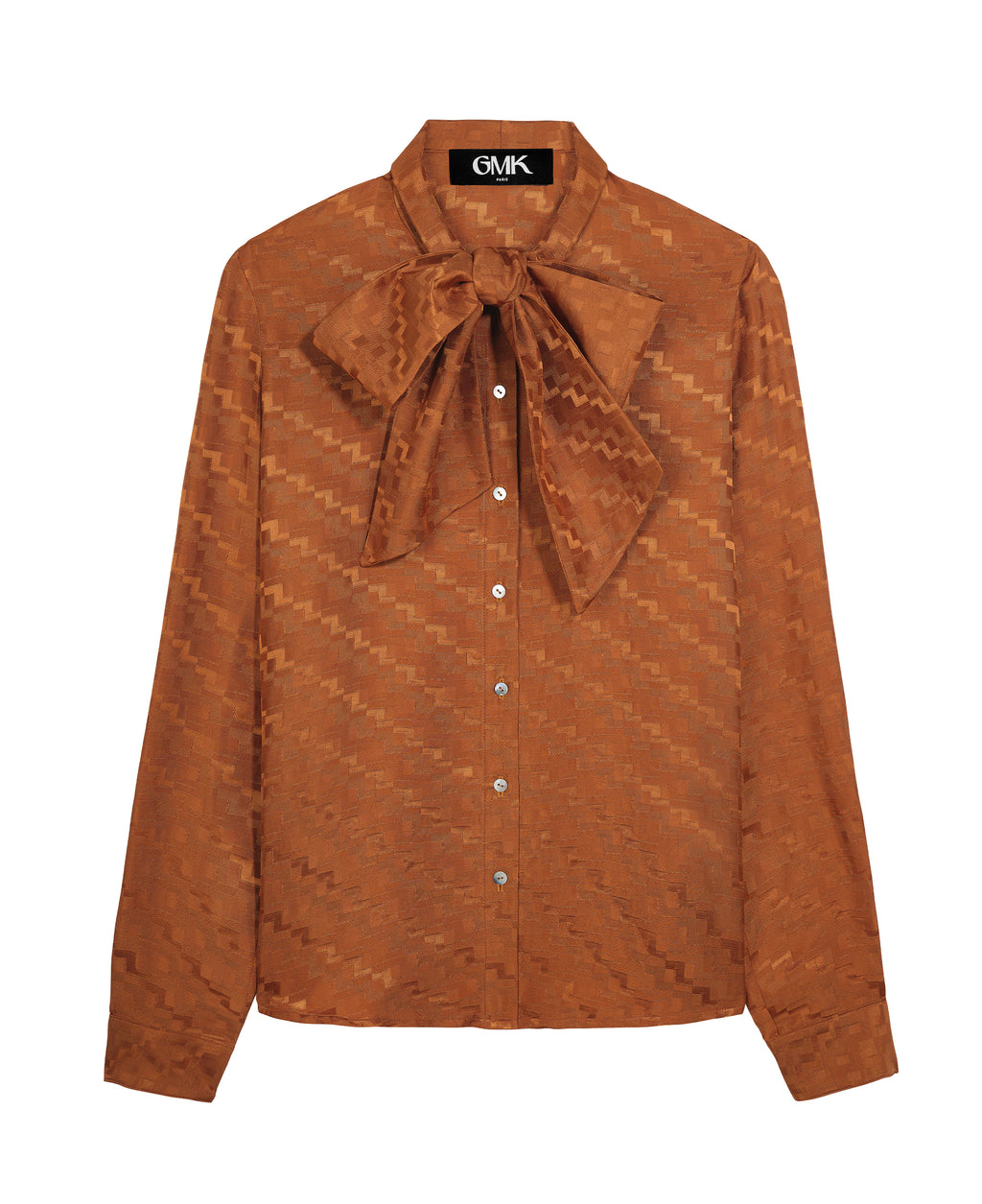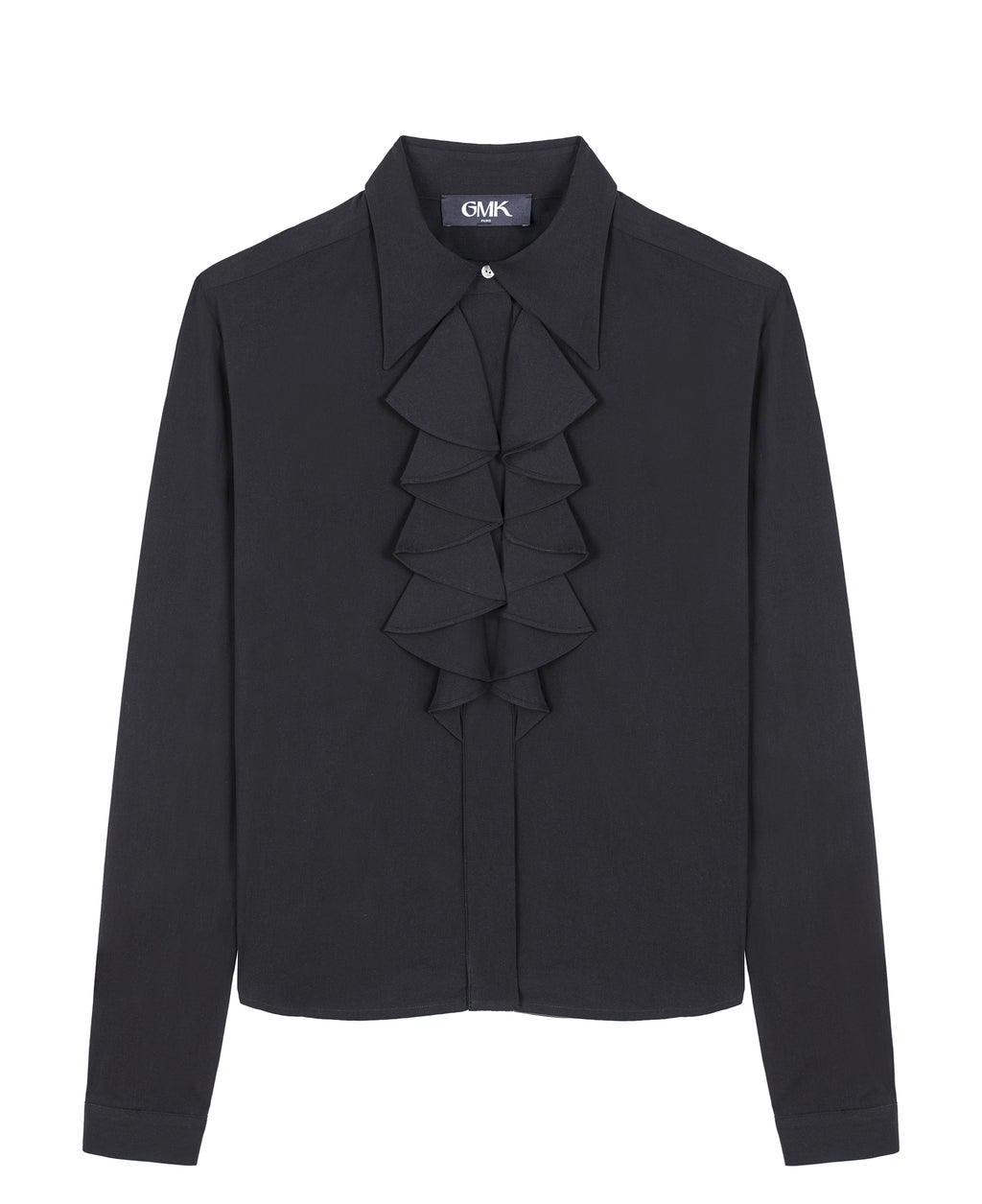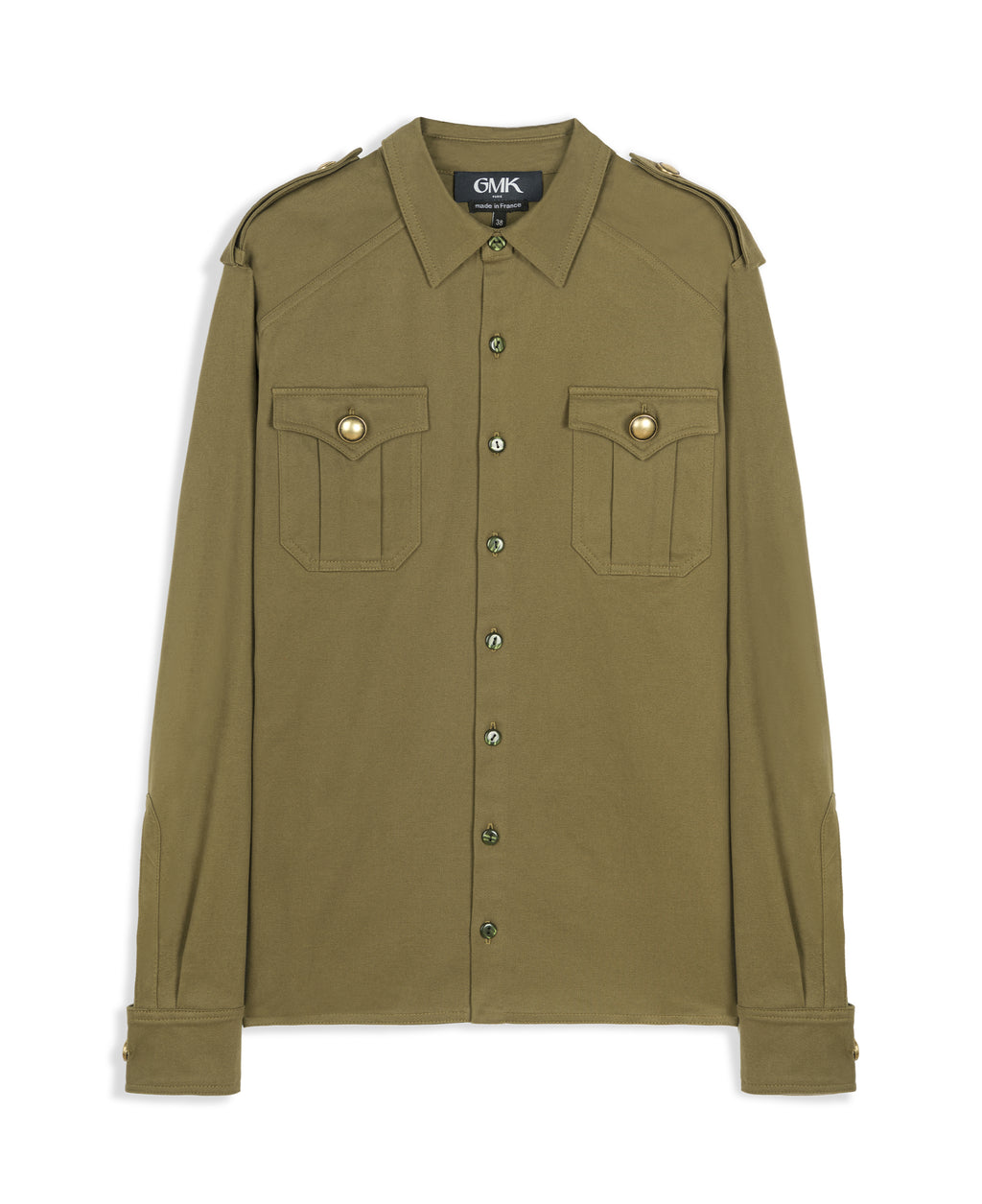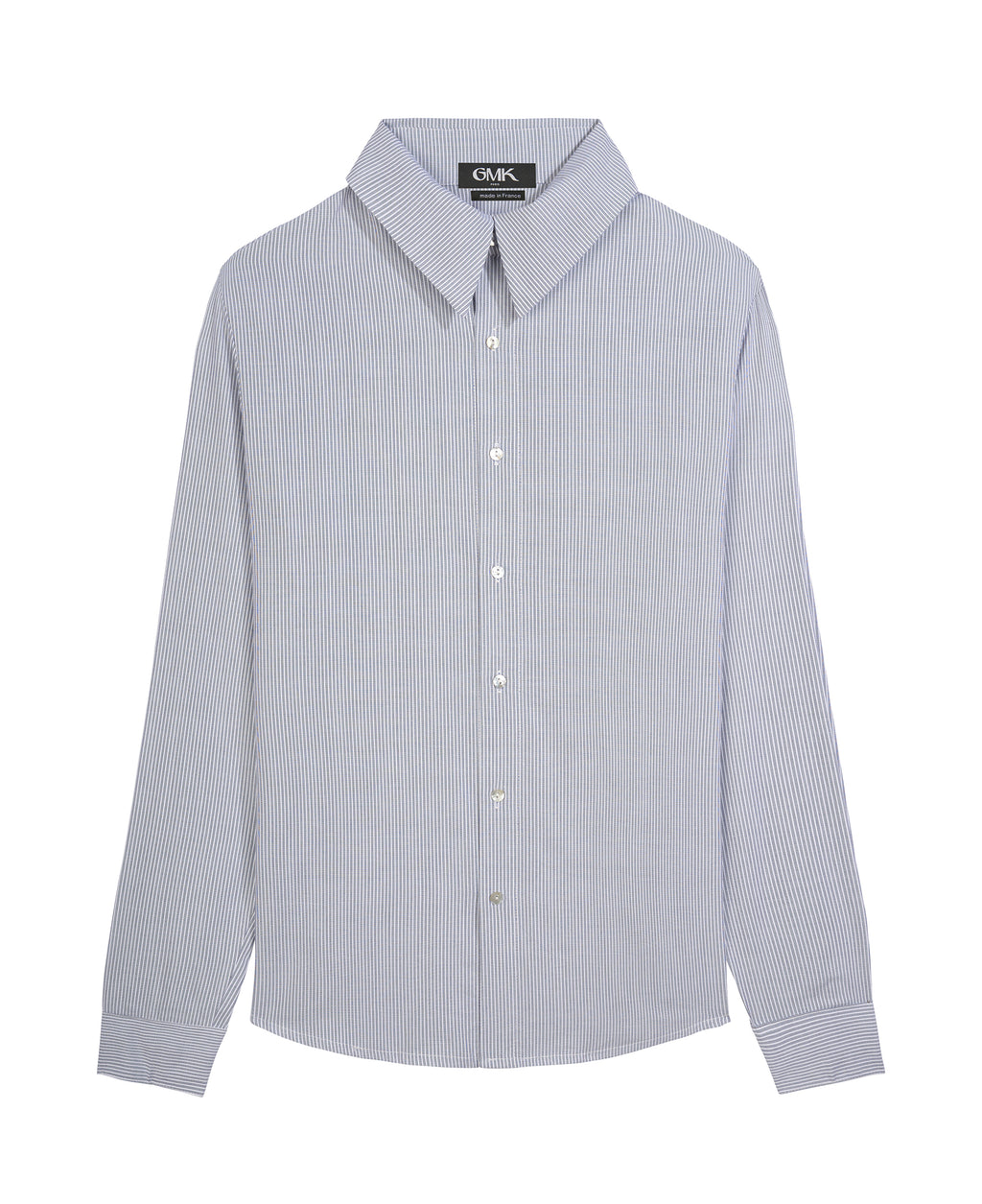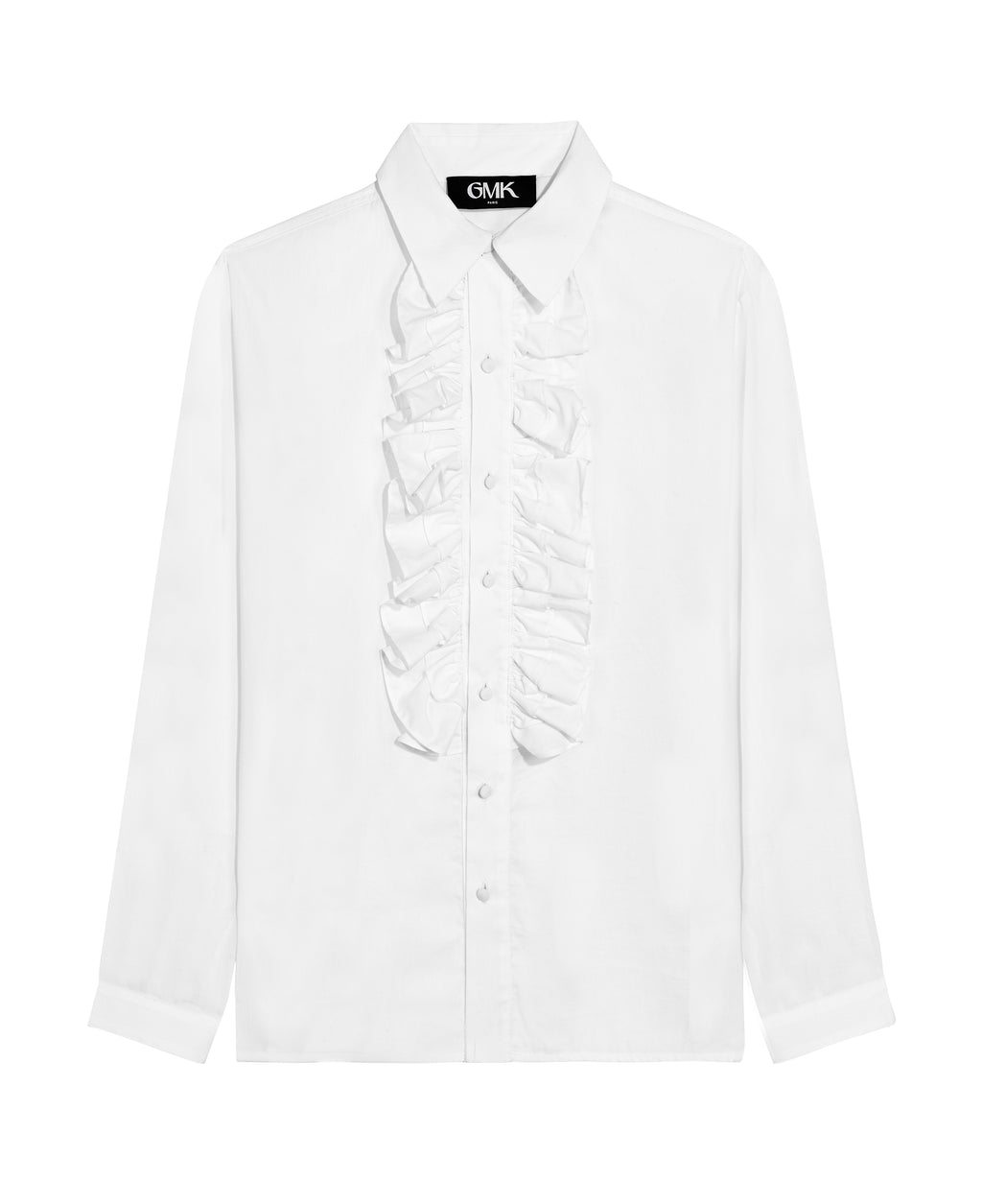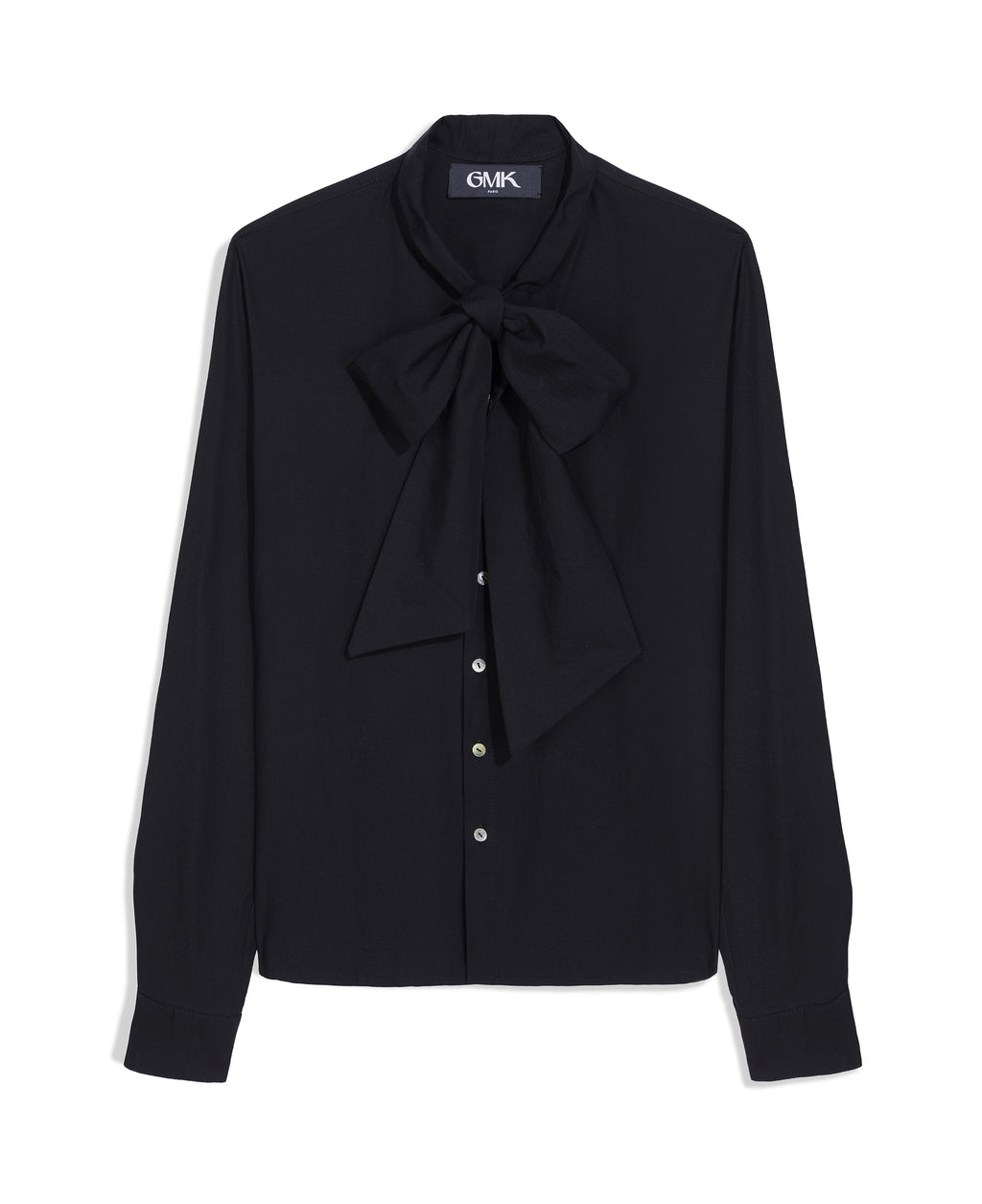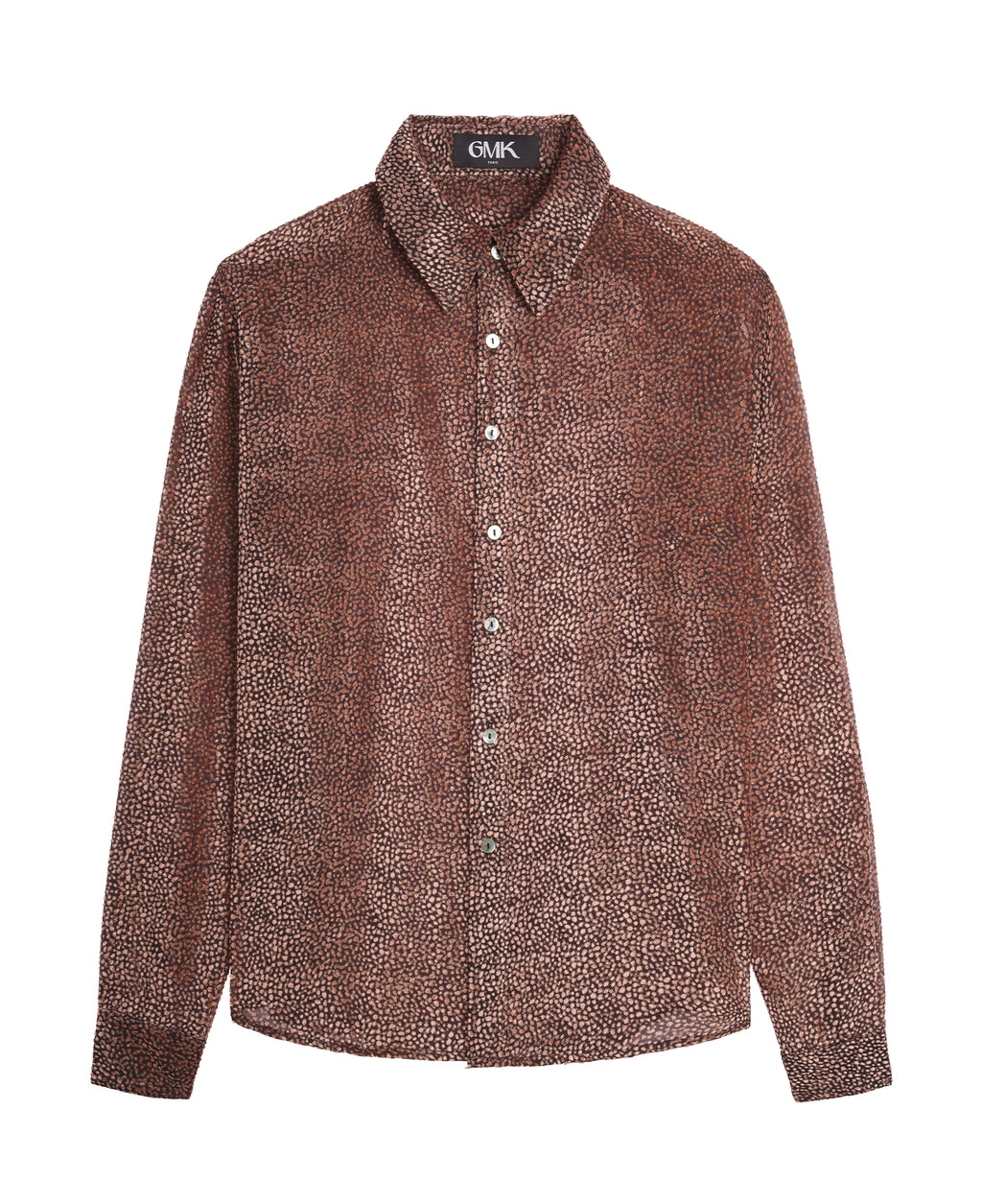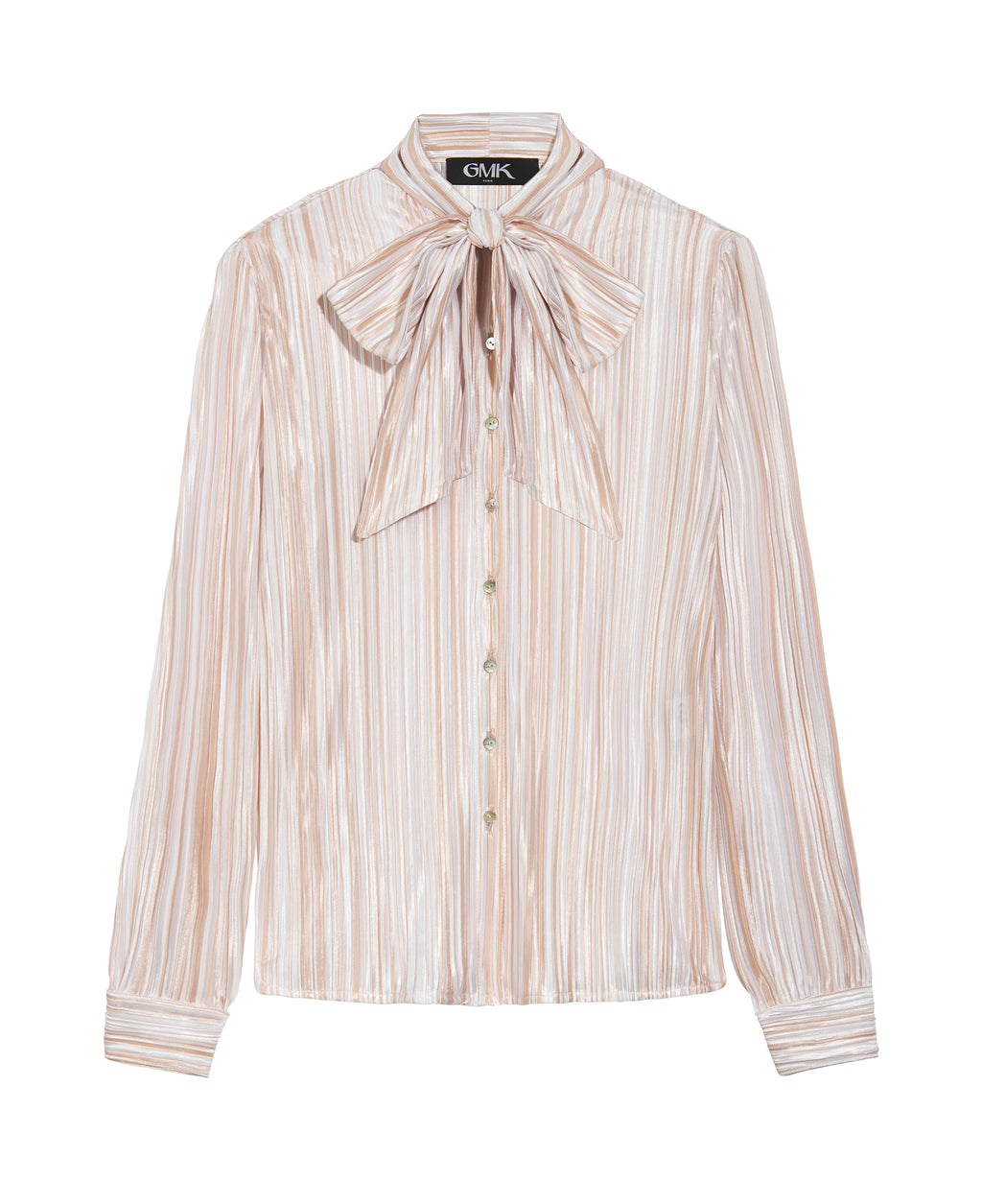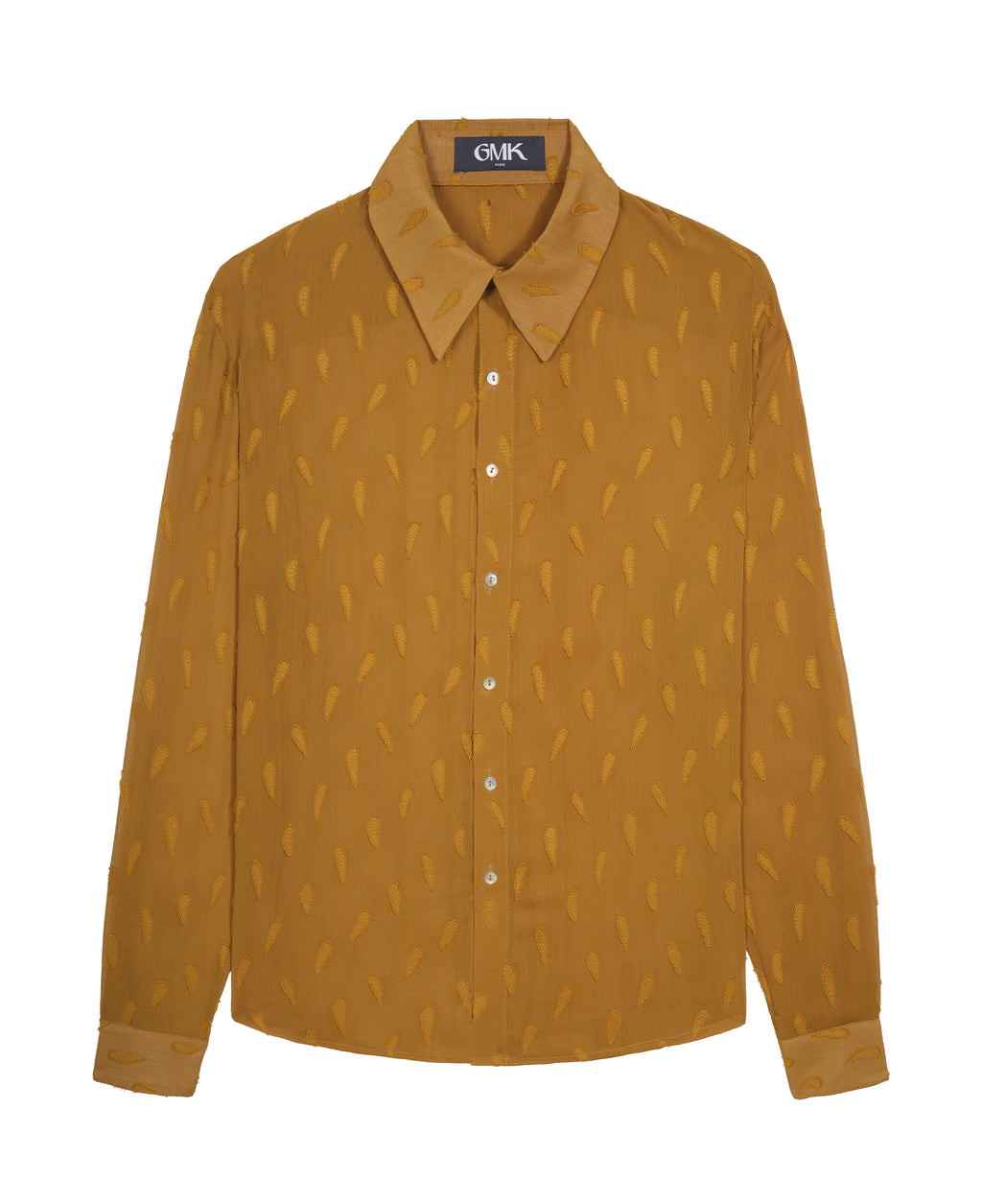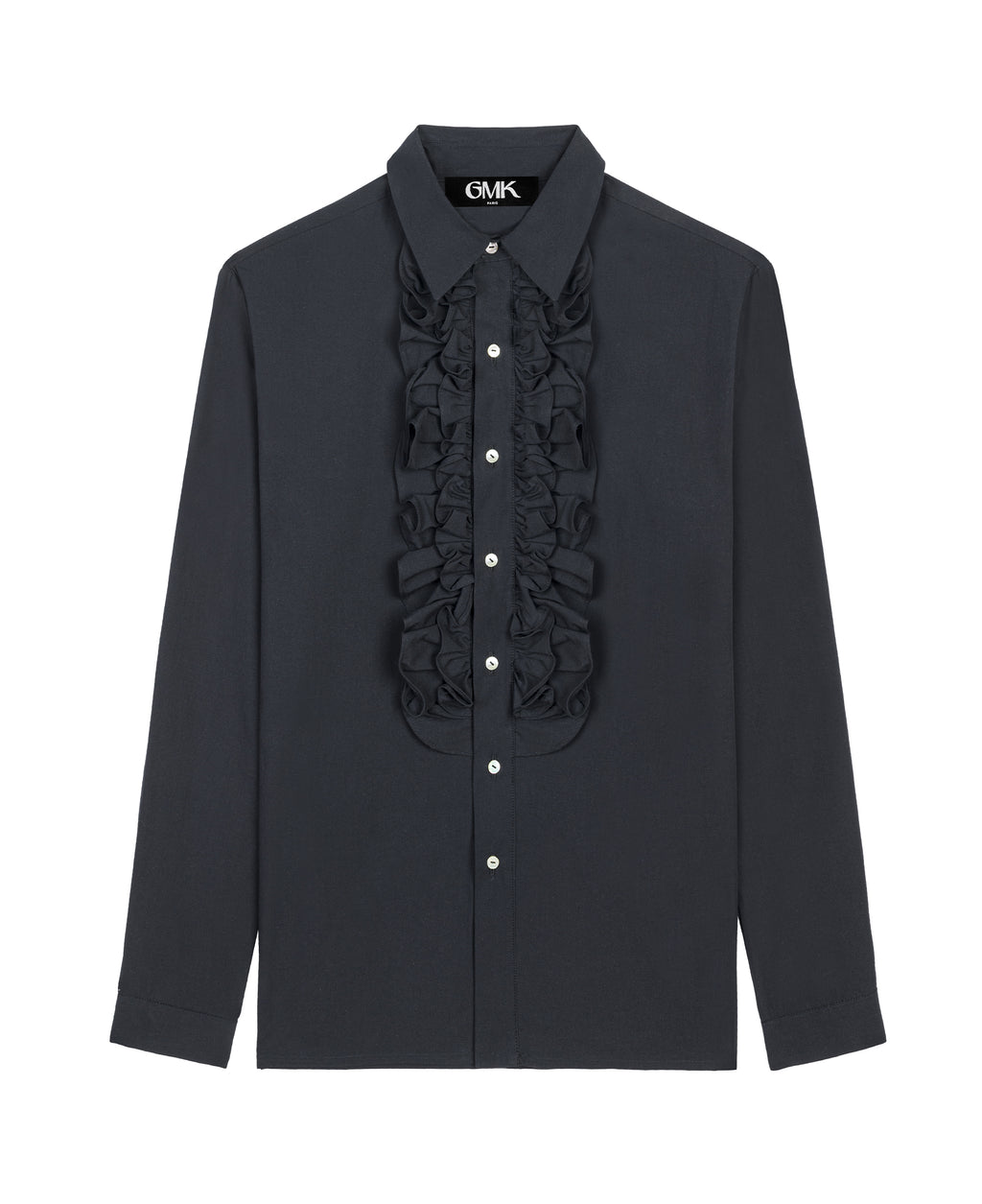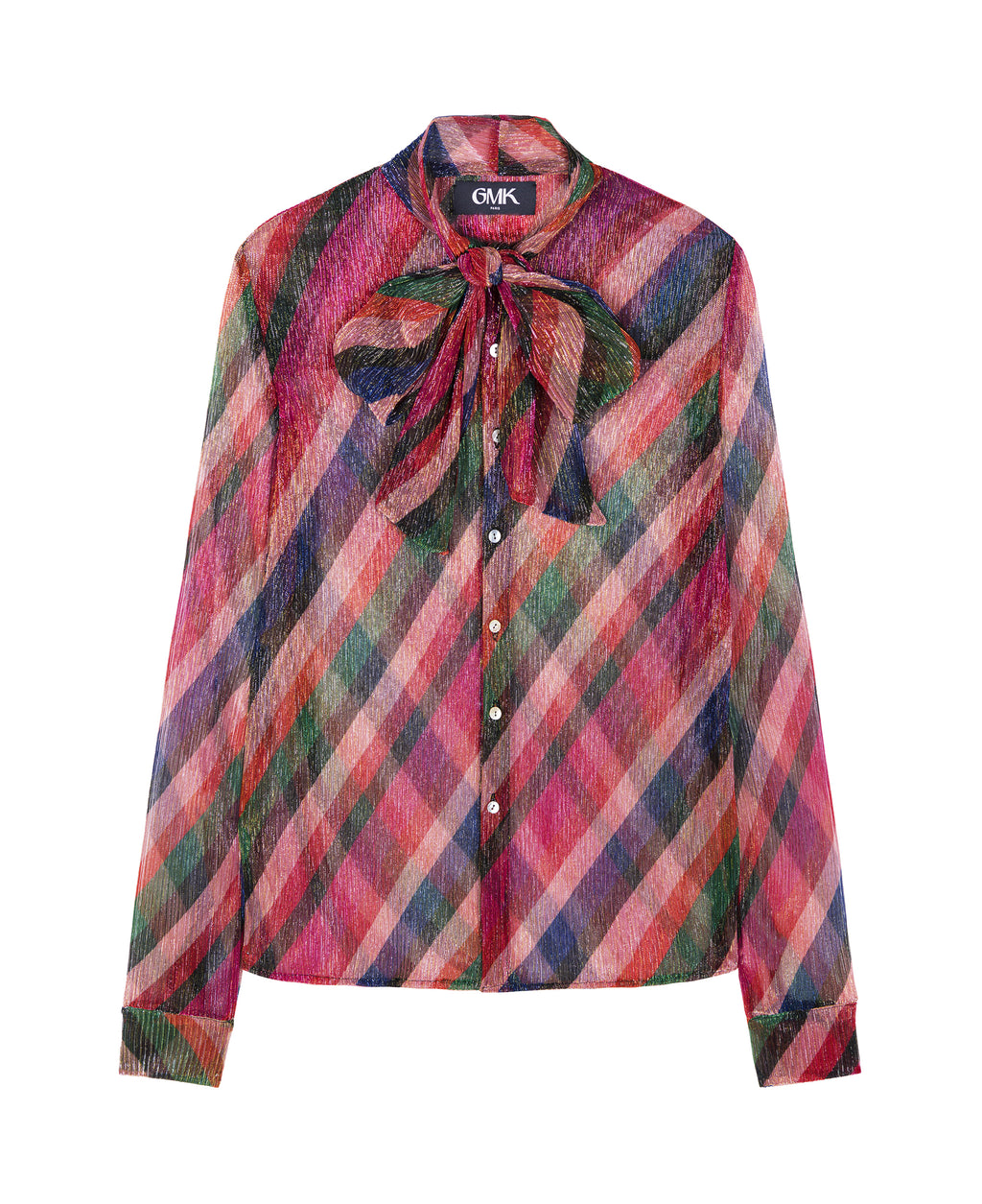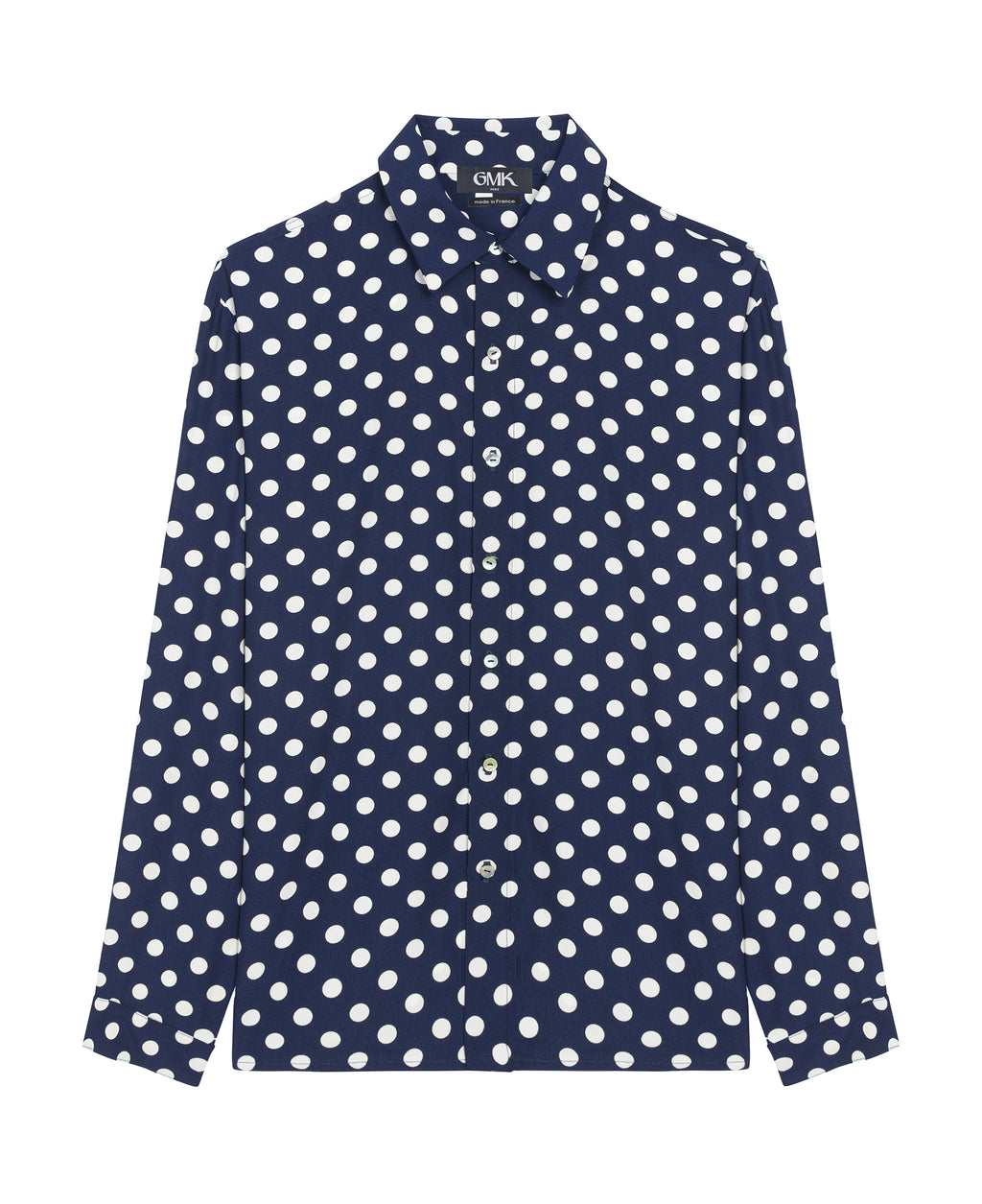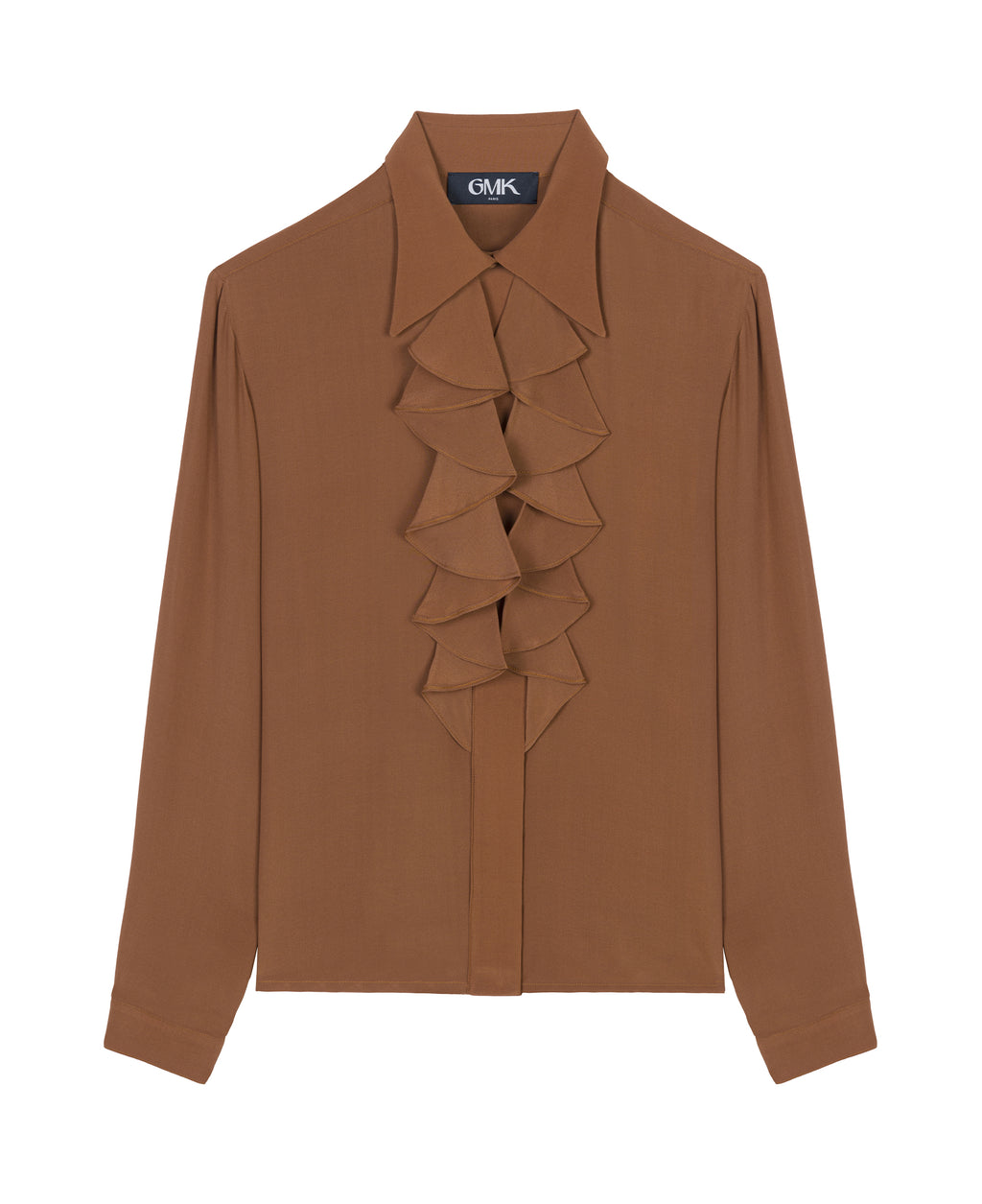 POET COLLAR TERRACOTTA SHIRT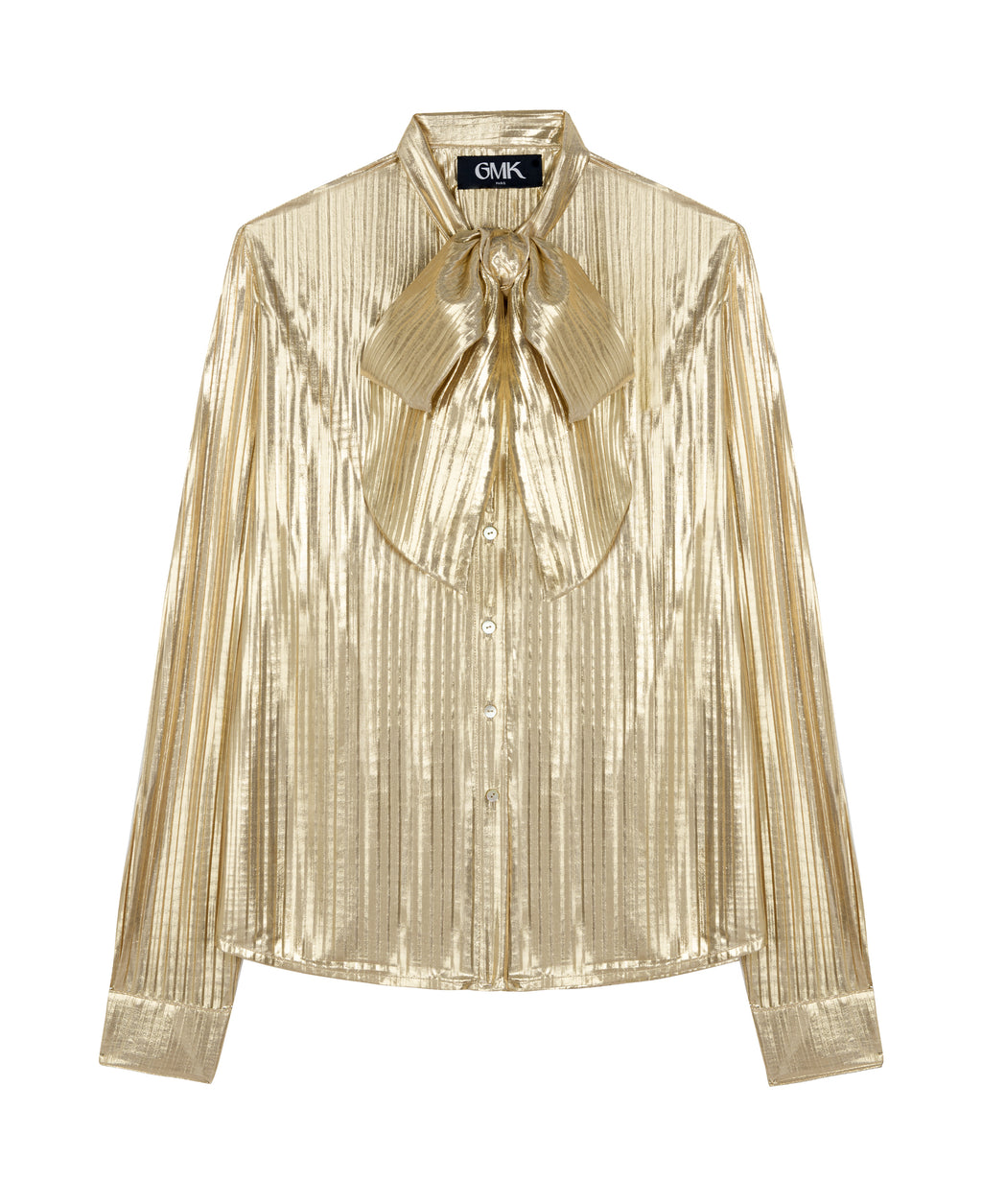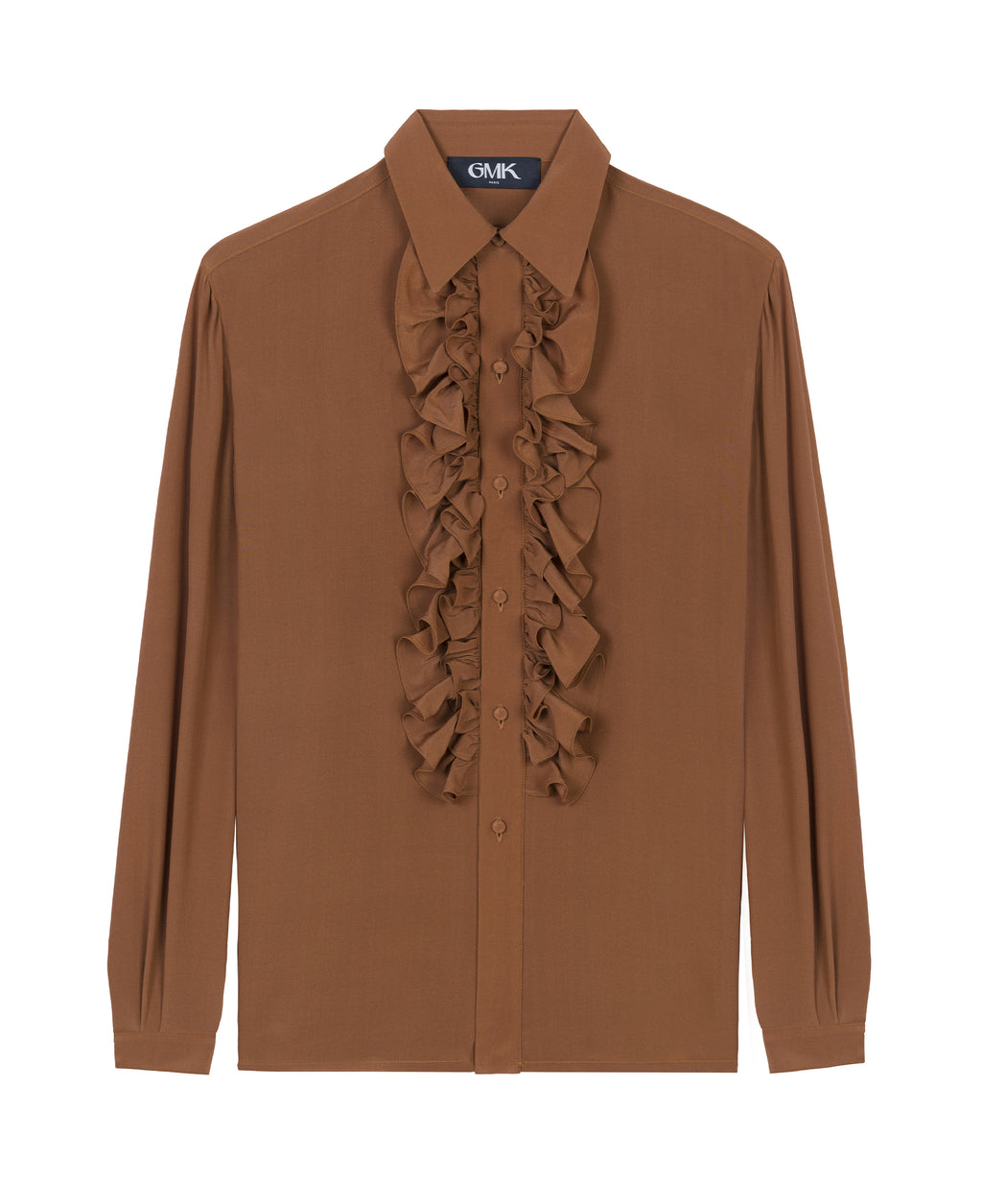 JABOT COLLAR TERRACOTTA SHIRT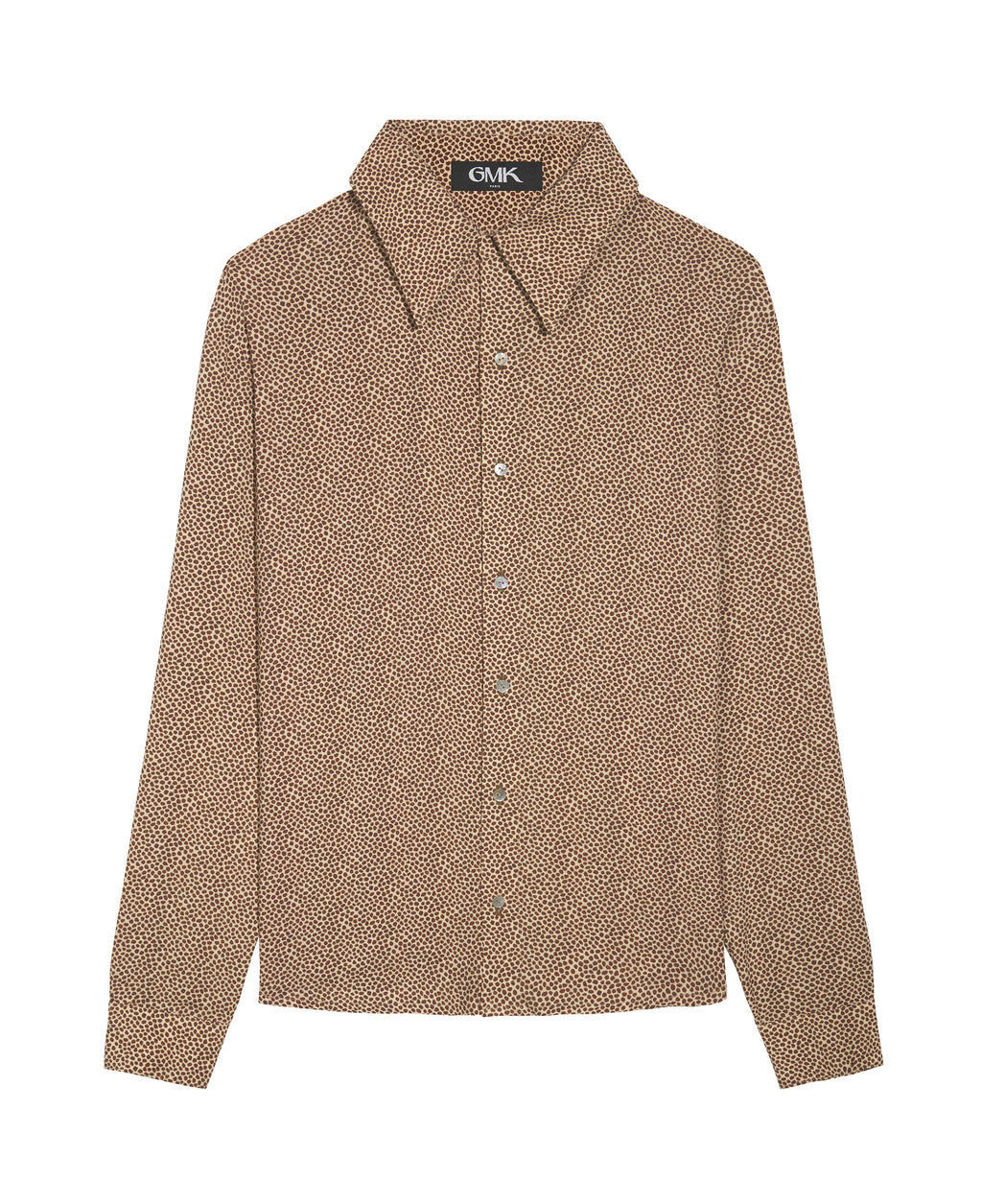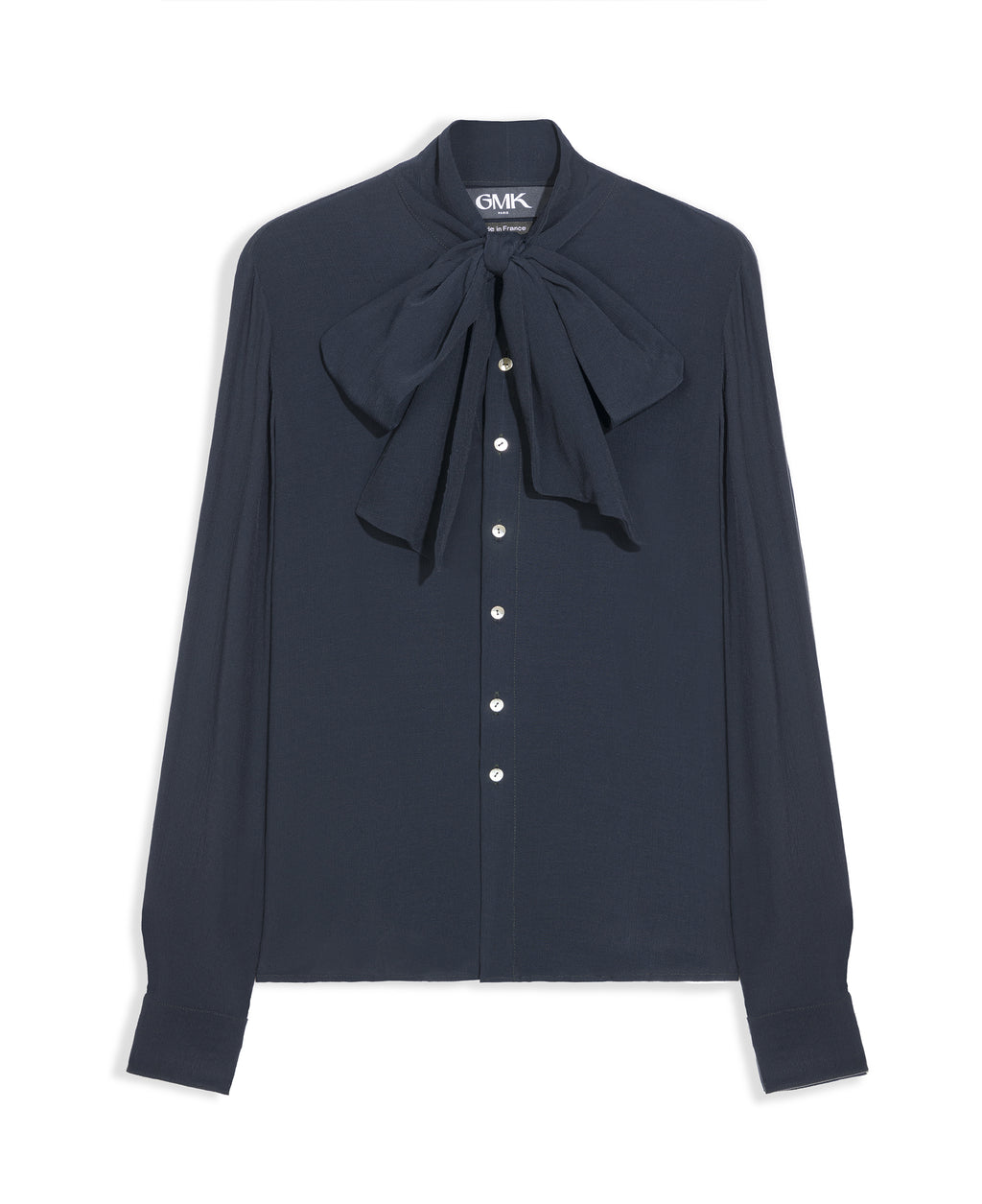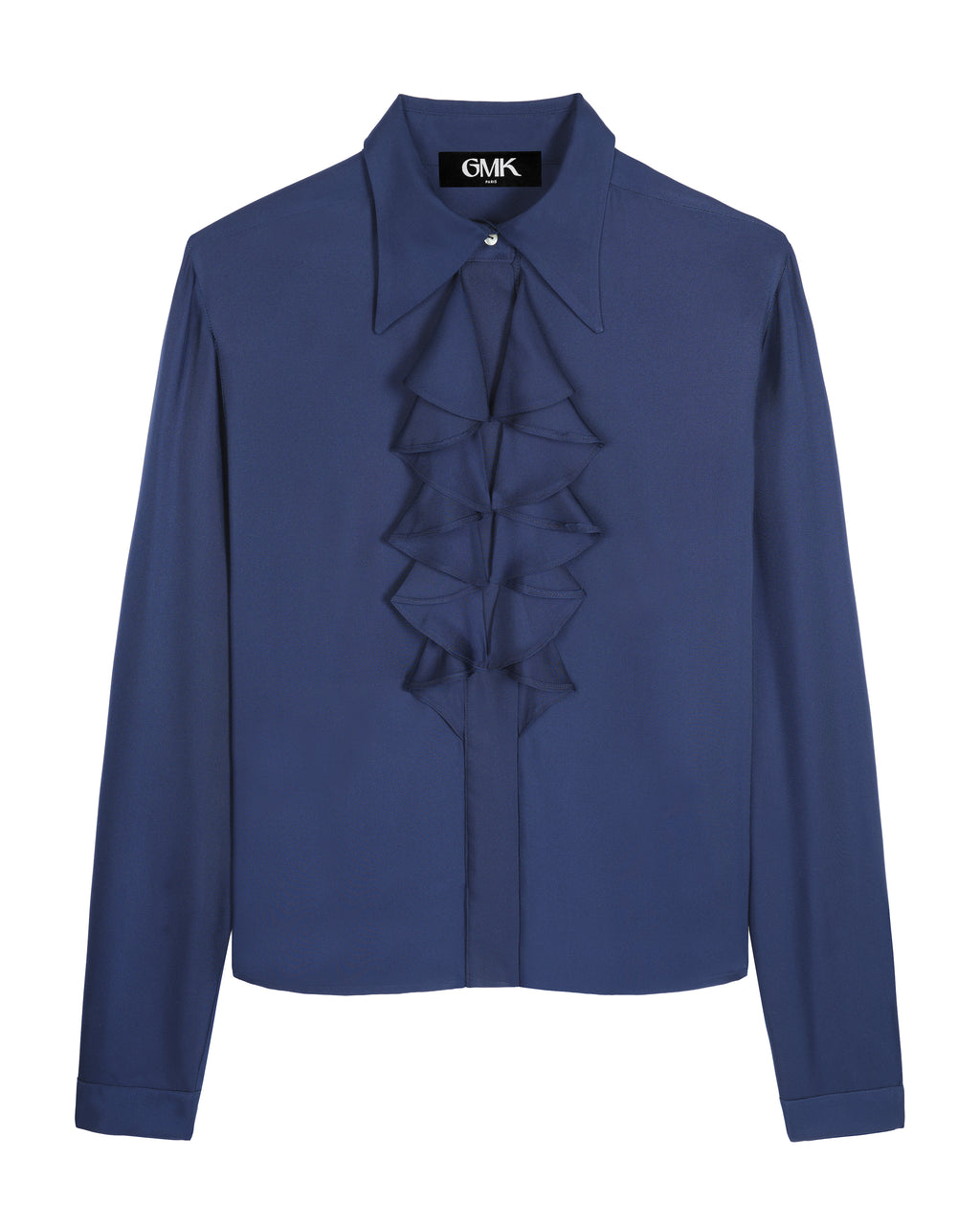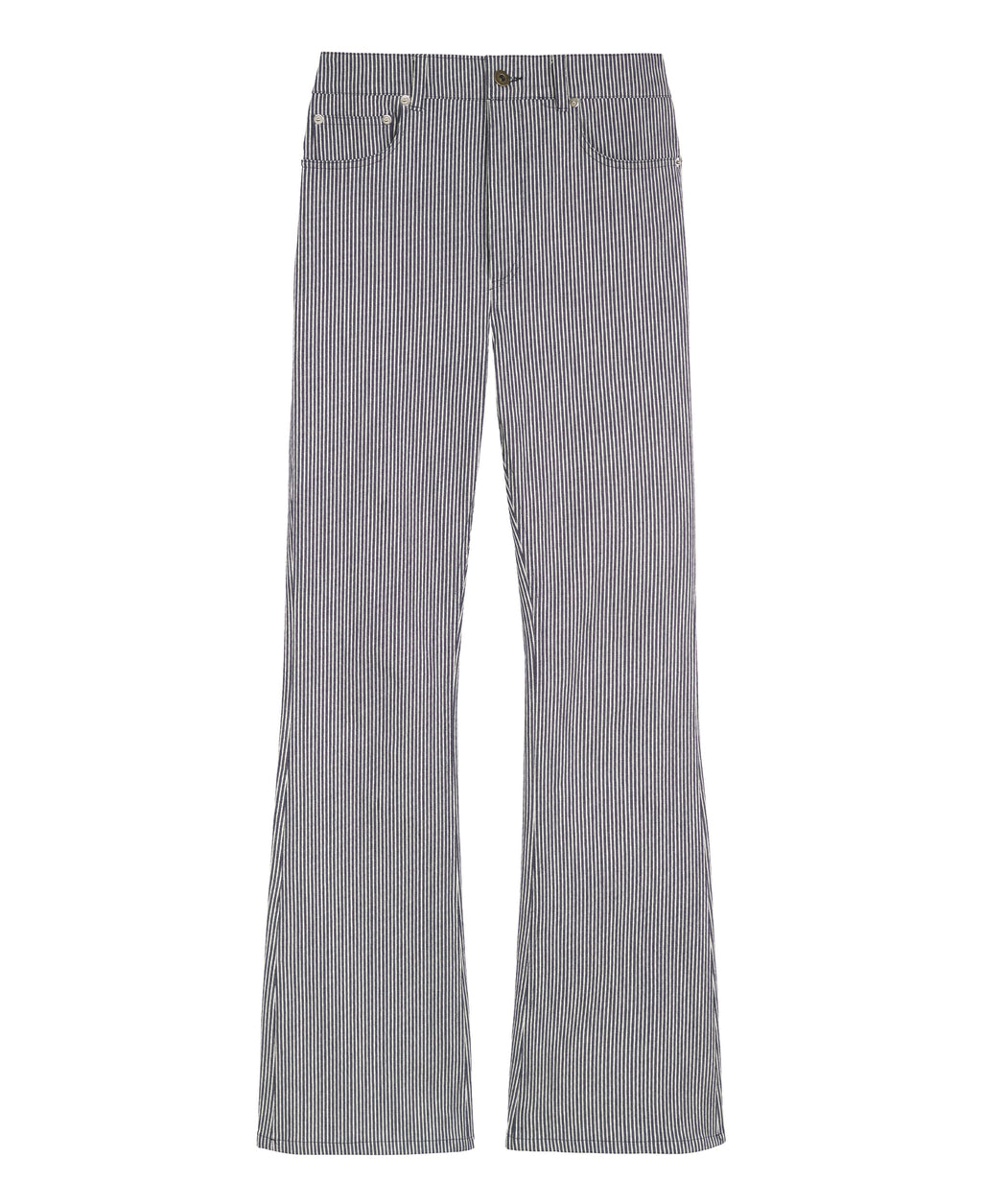 STRIPED HICKORY MICK FLARE JEANS
24X32
25X32
26X32
27X32
28X32
29X32
30X32
31X32
32X32
33X32
34X32
36X32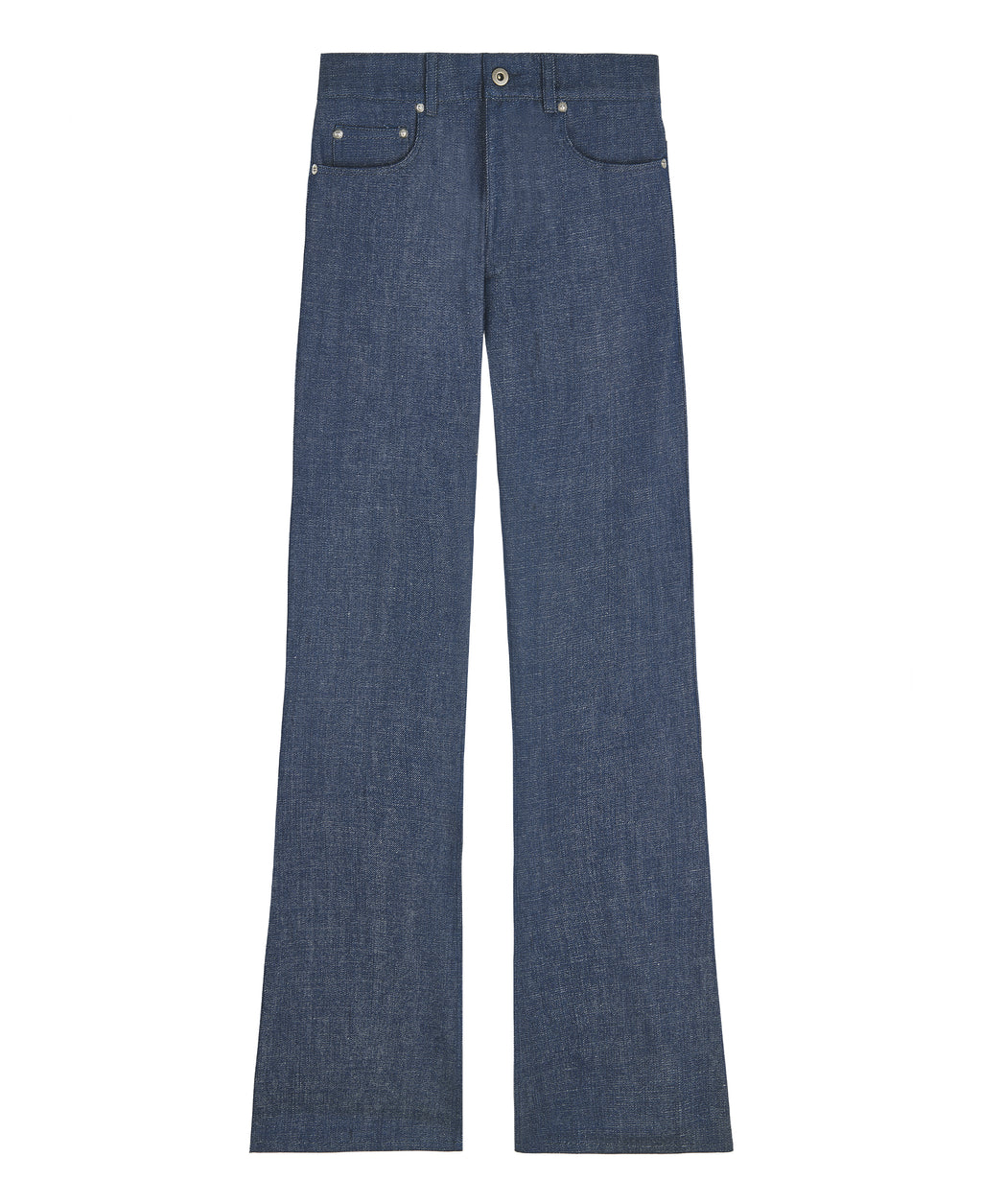 RAW DENIM MICK FLARE JEANS
24X32
25X32
26X32
27X32
28X32
29X32
30X32
31X32
32X32
33X32
34X32
36X32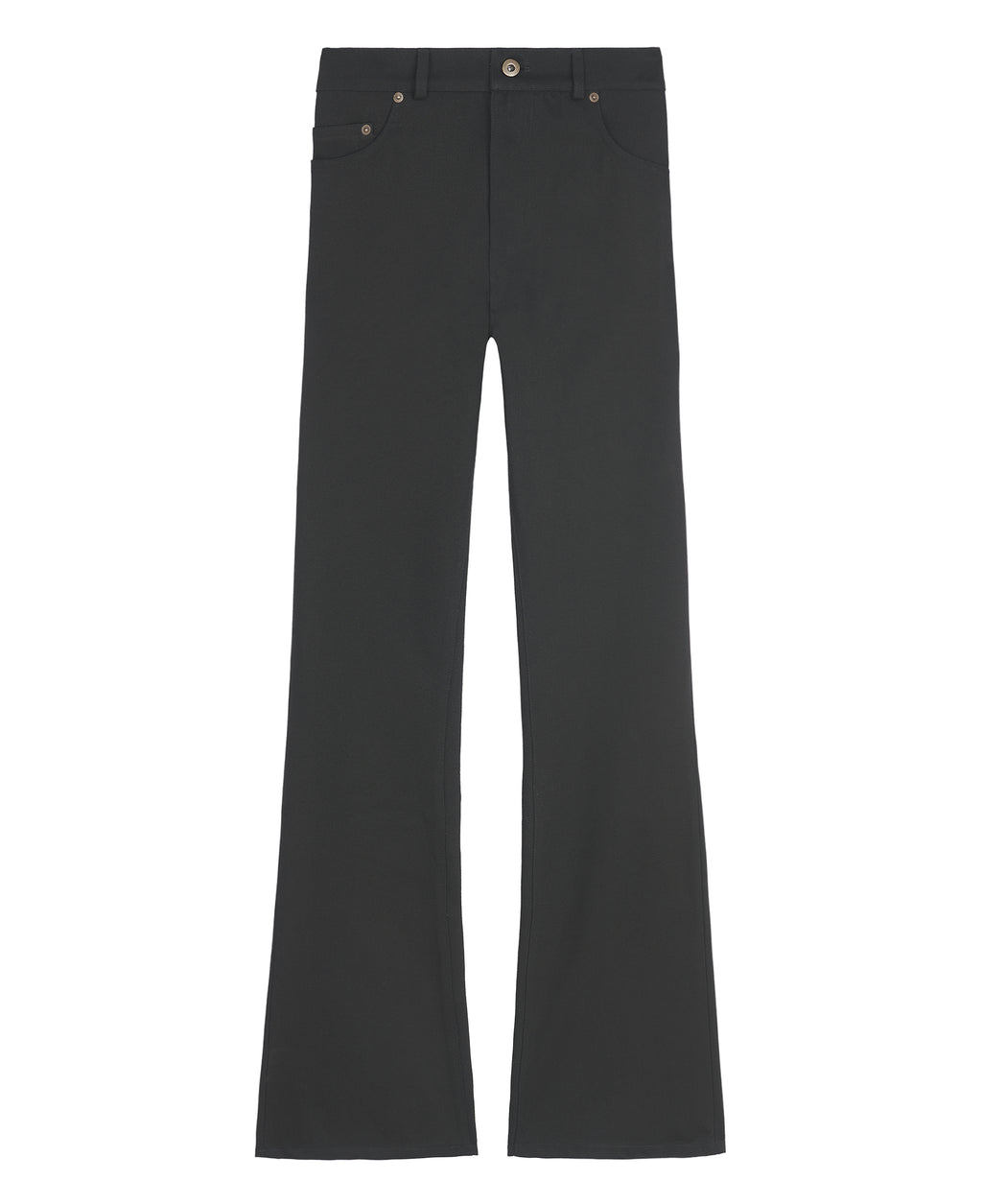 BLACK DENIM MICK FLARE JEANS
24X32
25X32
26X32
27X32
28X32
29X32
30X32
31X32
32X32
33X32
34X32
36X32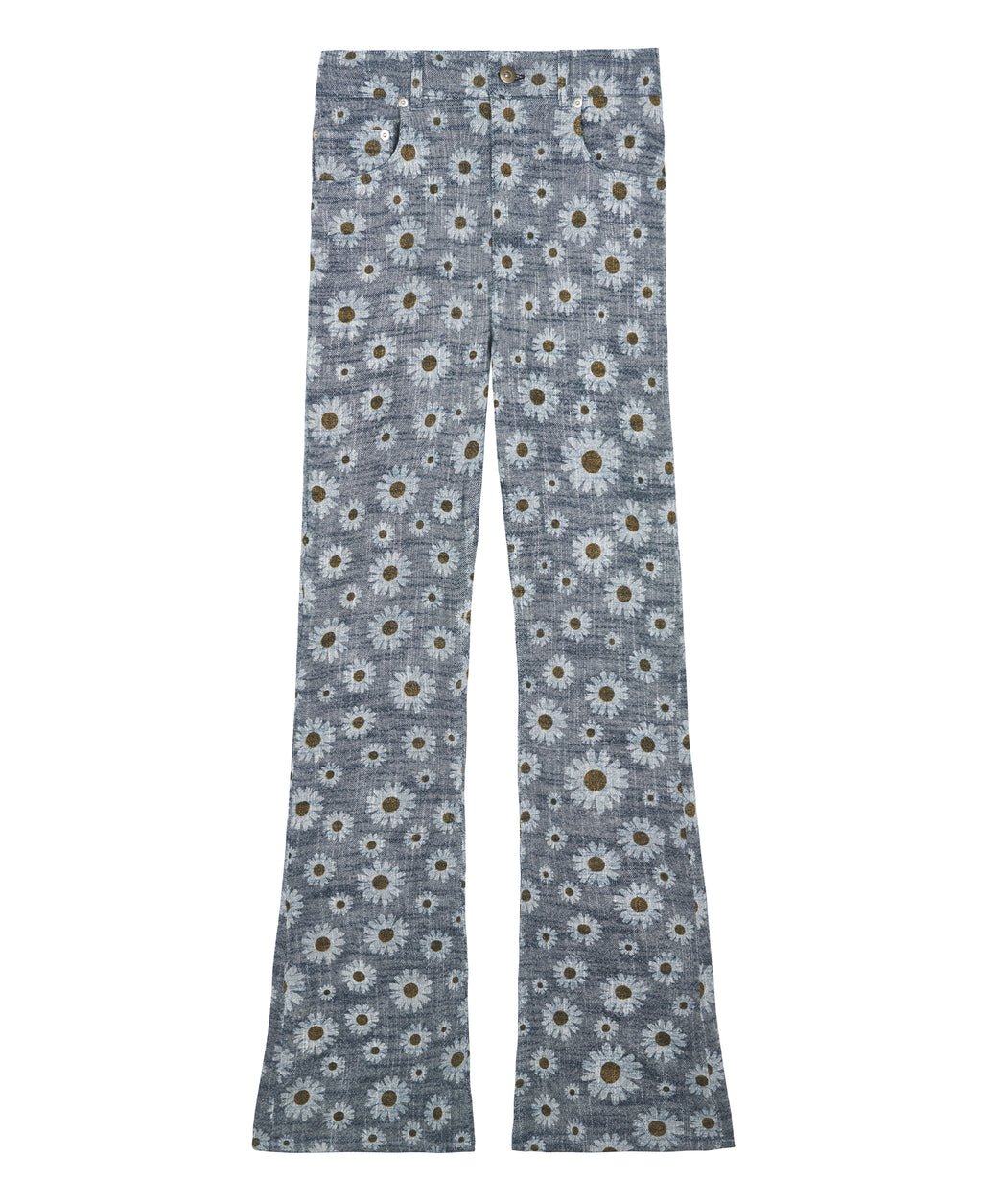 LINEN FLOWER MICK FLARE JEANS
24X32
25X32
26X32
27X32
28X32
29X32
30X32
31X32
32X32
33X32
34X32
36X32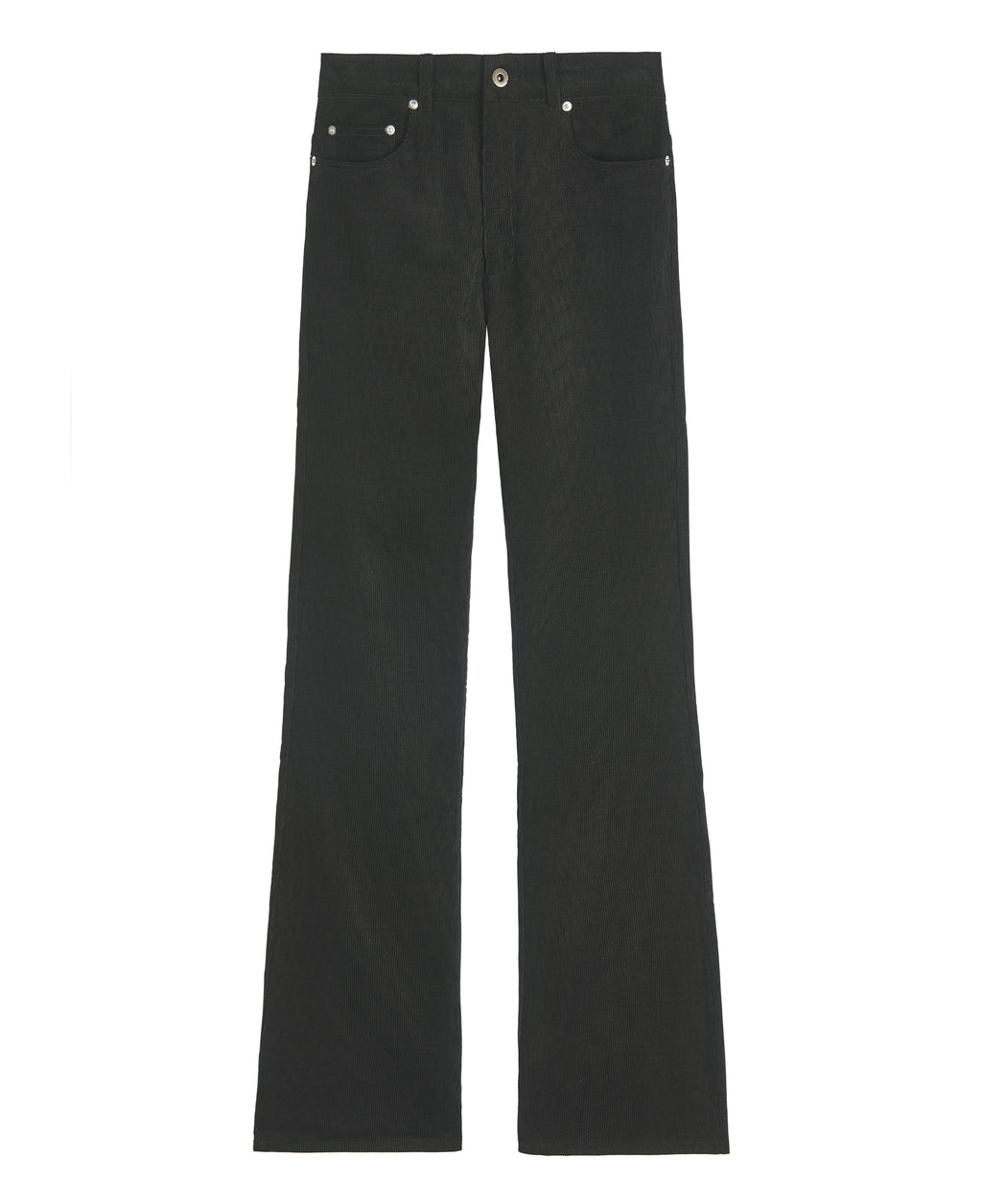 BLACK CORDUROY MICK FLARE JEANS
24X32
25X32
26X32
27X32
28X32
29X32
30X32
31X32
32X32
33X32
34X32
36X32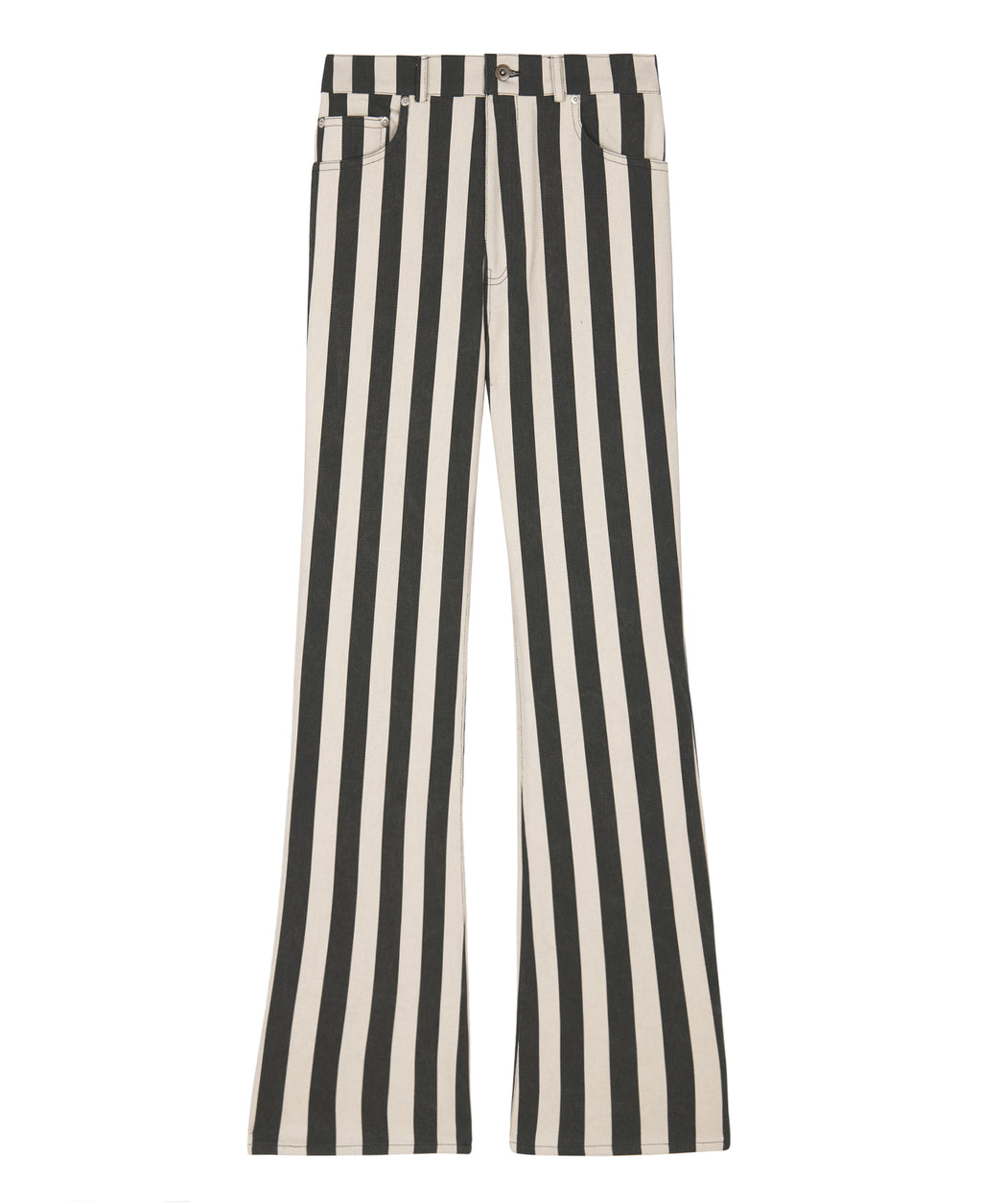 BLACK STRIPED DENIM MICK FLARE JEANS
25X32
26X32
27X32
28X32
29X32
30X32
31X32
32X32
33X32
34X32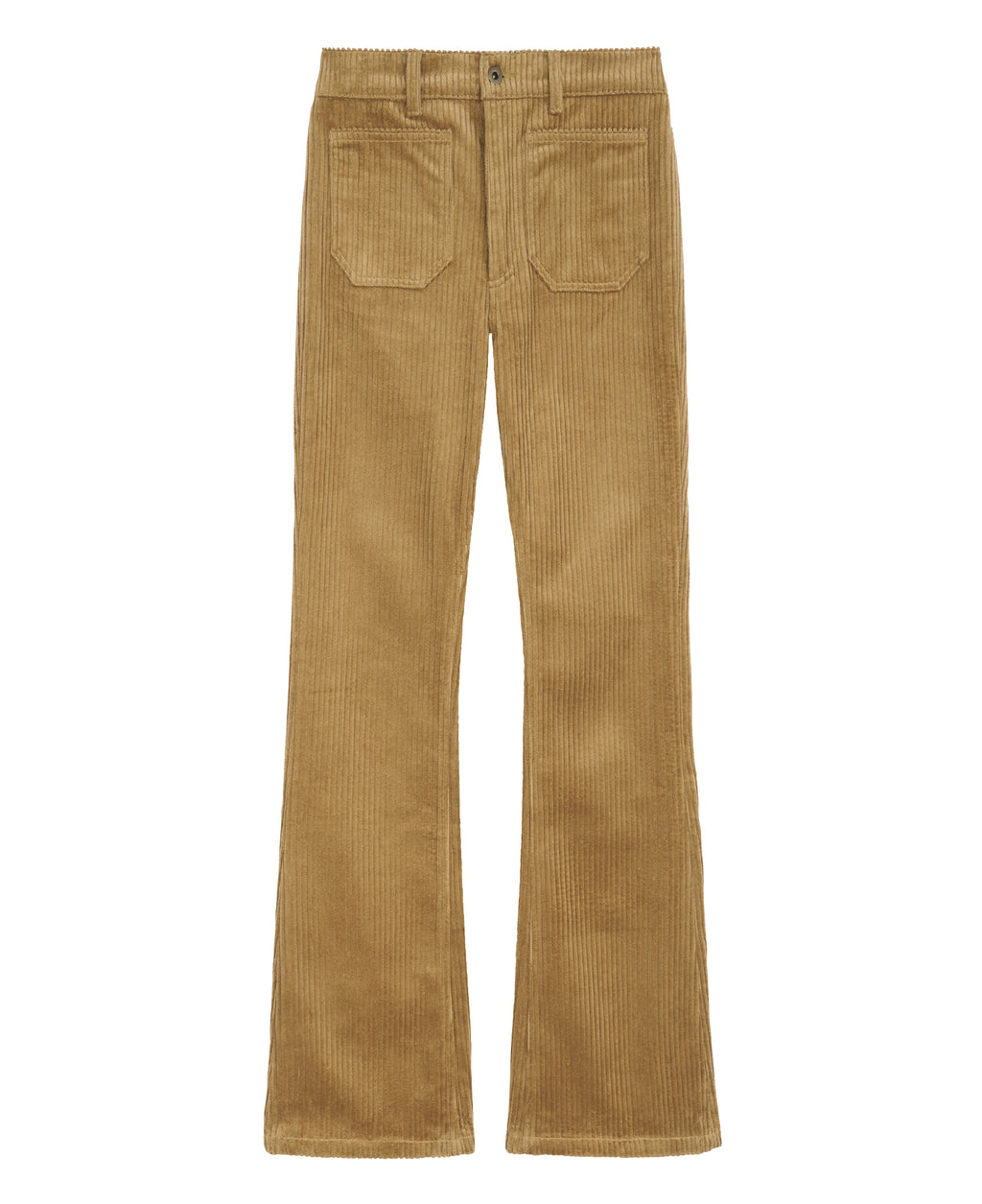 CAMEL CORDUROY MELODY FLARE JEANS
25X32
26X32
27X32
28X32
29X32
30X32
31X32
32X32
33X32
34X32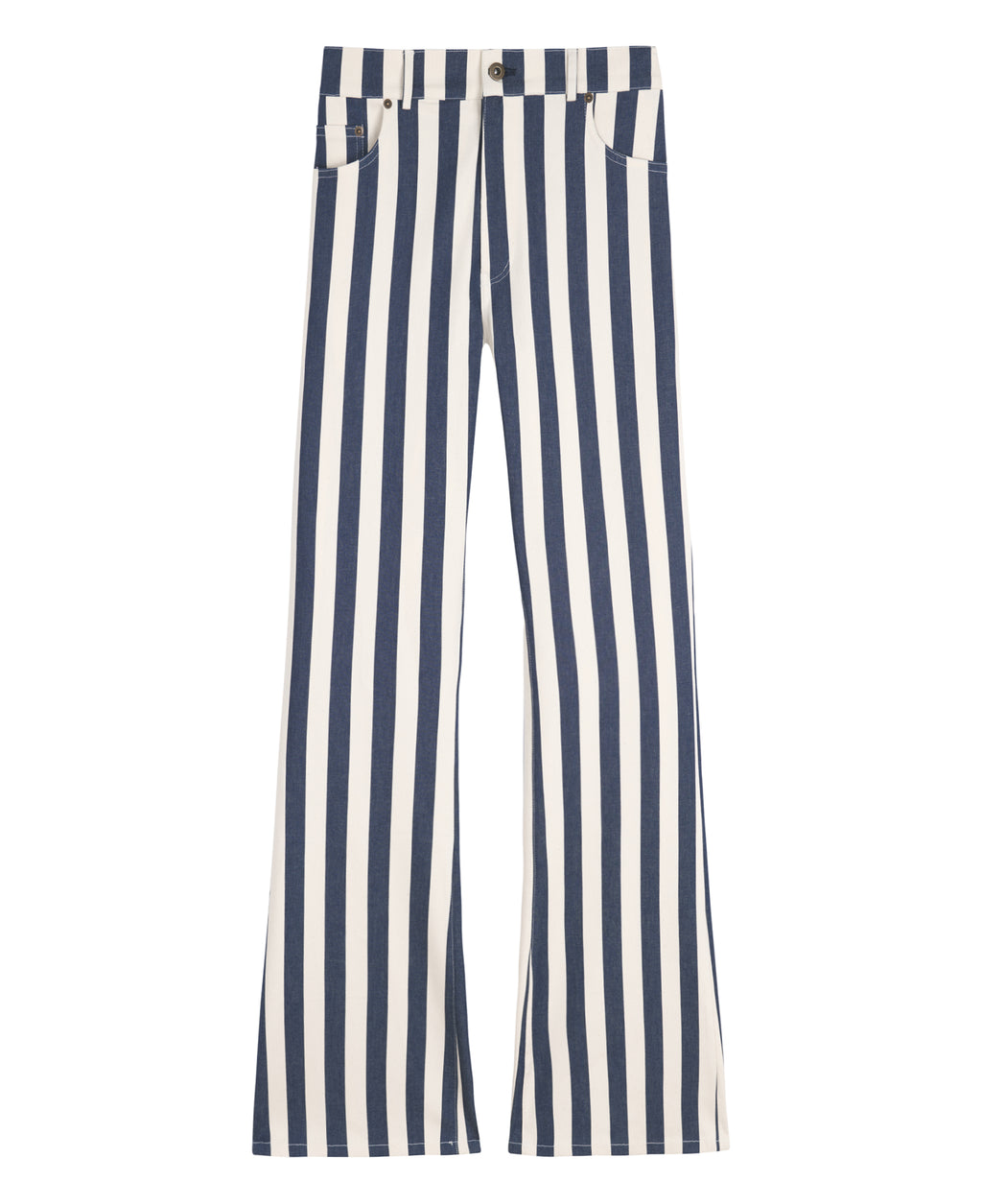 STRIPED DENIM MICK FLARE JEANS
24X32
25X32
26X32
27X32
28X32
29X32
30X32
31X32
32X32
33X32
34X32
BLACK CORDUROY MELODY FLARE JEANS
25X32
26X32
27X32
28X32
29X32
30X32
31X32
32X32
33X32
34X32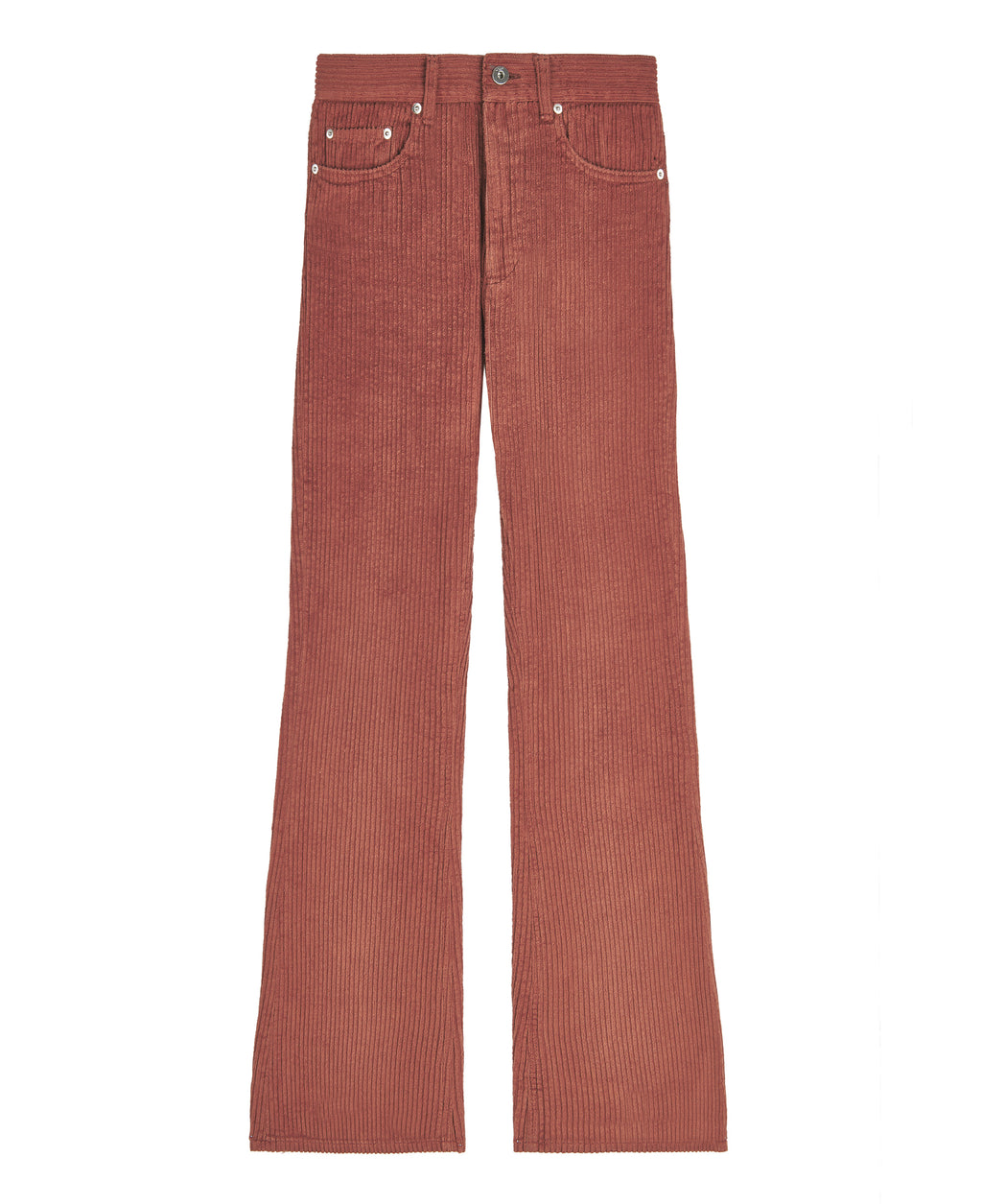 RED CLAY CORDUROY MICK FLARE JEANS
24/32
25X32
26X32
27X32
28X32
29X32
30X32
31X32
32X32
33X32
34X32
36X32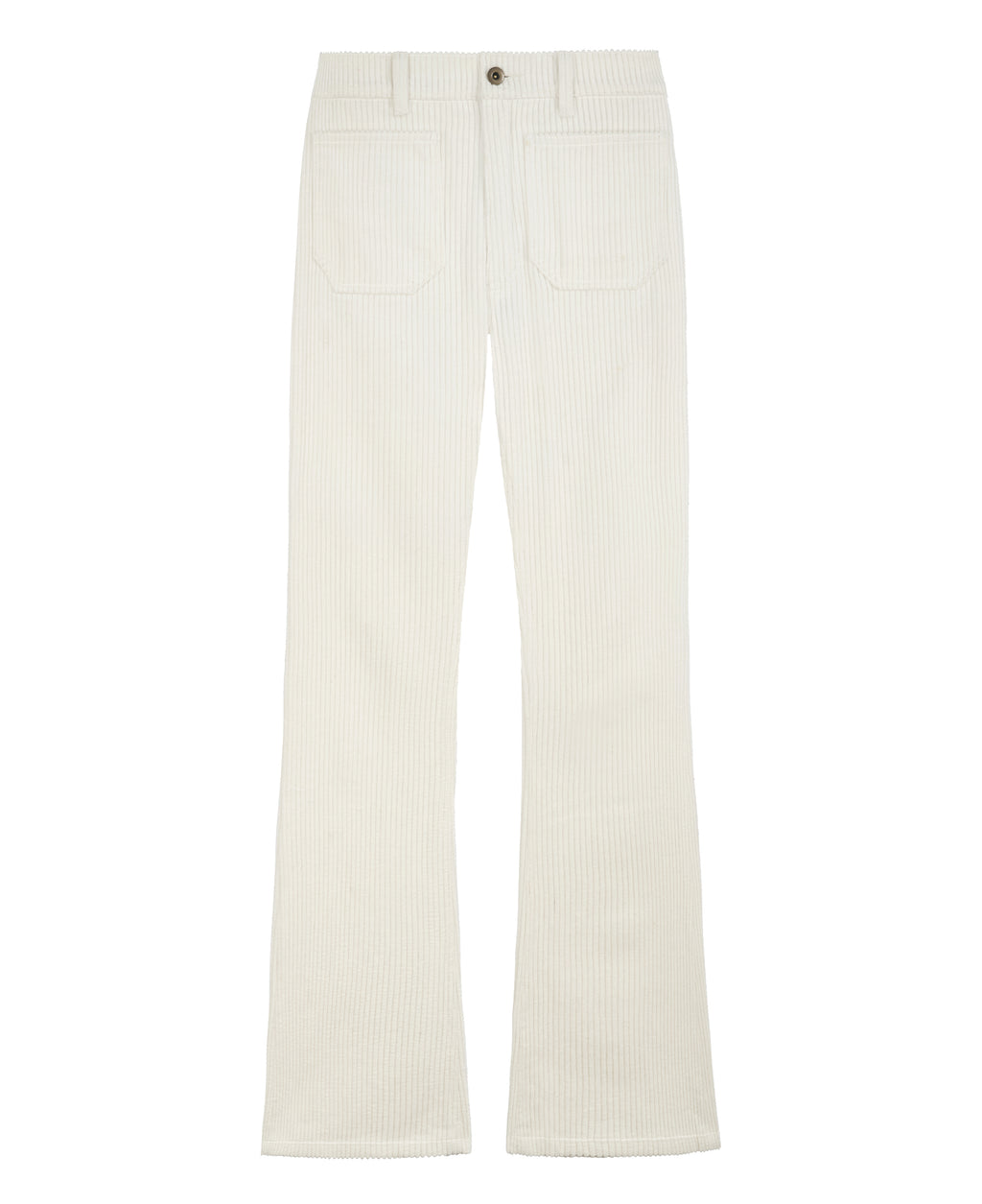 WHITE CORDUROY MELODY FLARE JEANS
25X32
26X32
27X32
28X32
29X32
30X32
31X32
32X32
33X32
34X32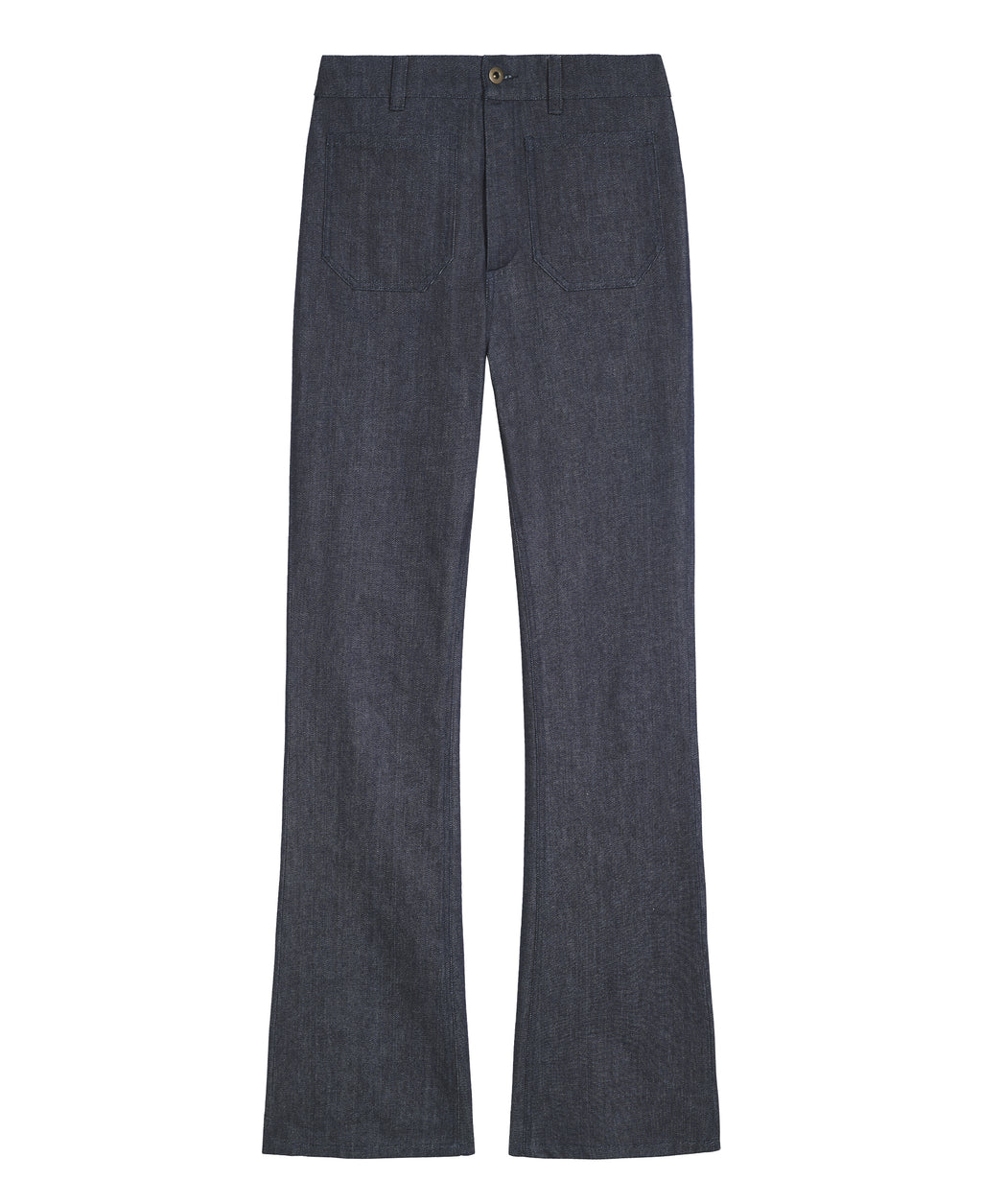 RAW DENIM MELODY FLARE JEANS
25X32
26X32
27X32
28X32
29X32
30X32
31X32
32X32
33X32
34X32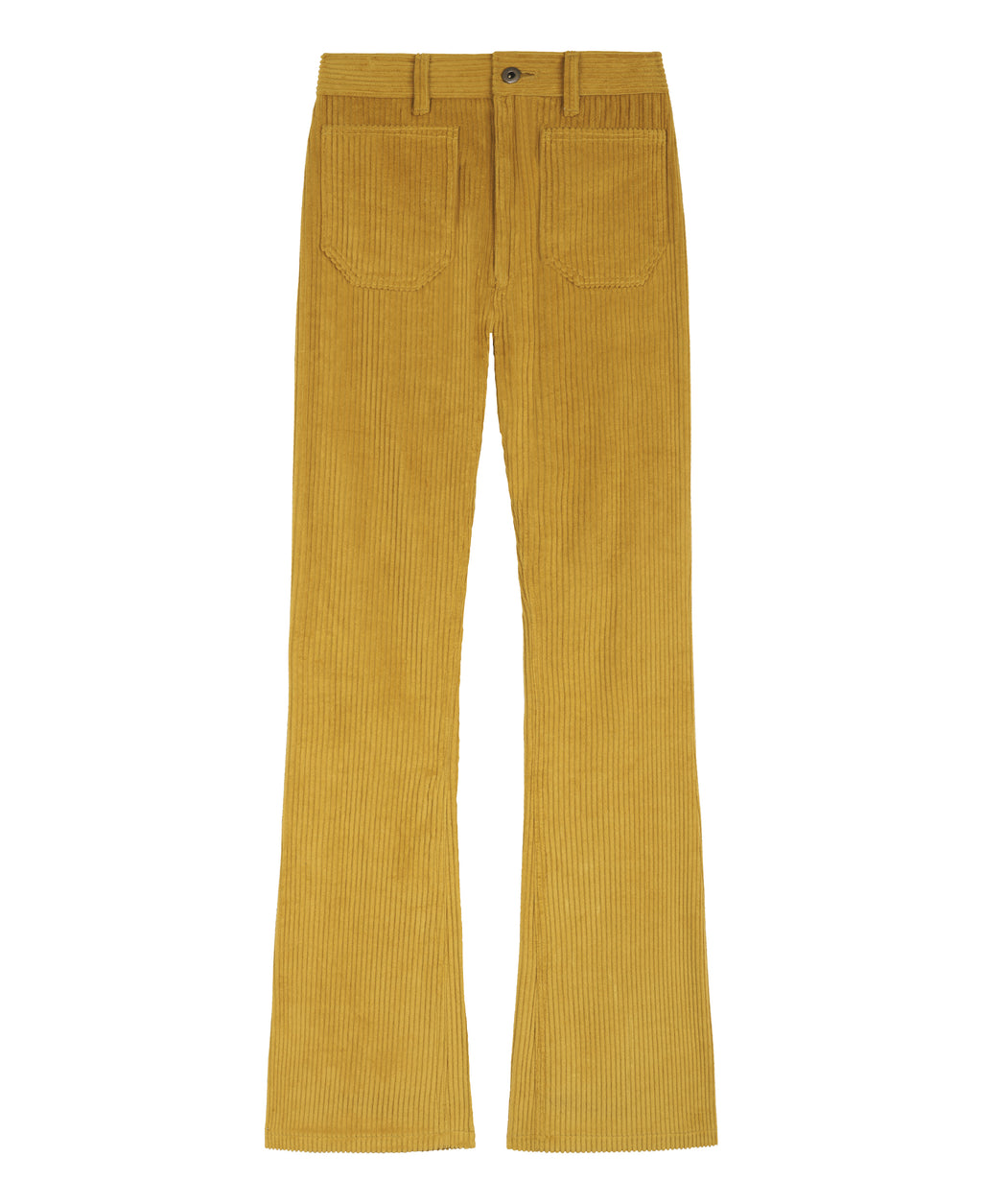 AMBER CORDUROY MELODY FLARE JEANS
25X32
26X32
27X32
28X32
29X32
30X32
31X32
32X32
33X32
34X32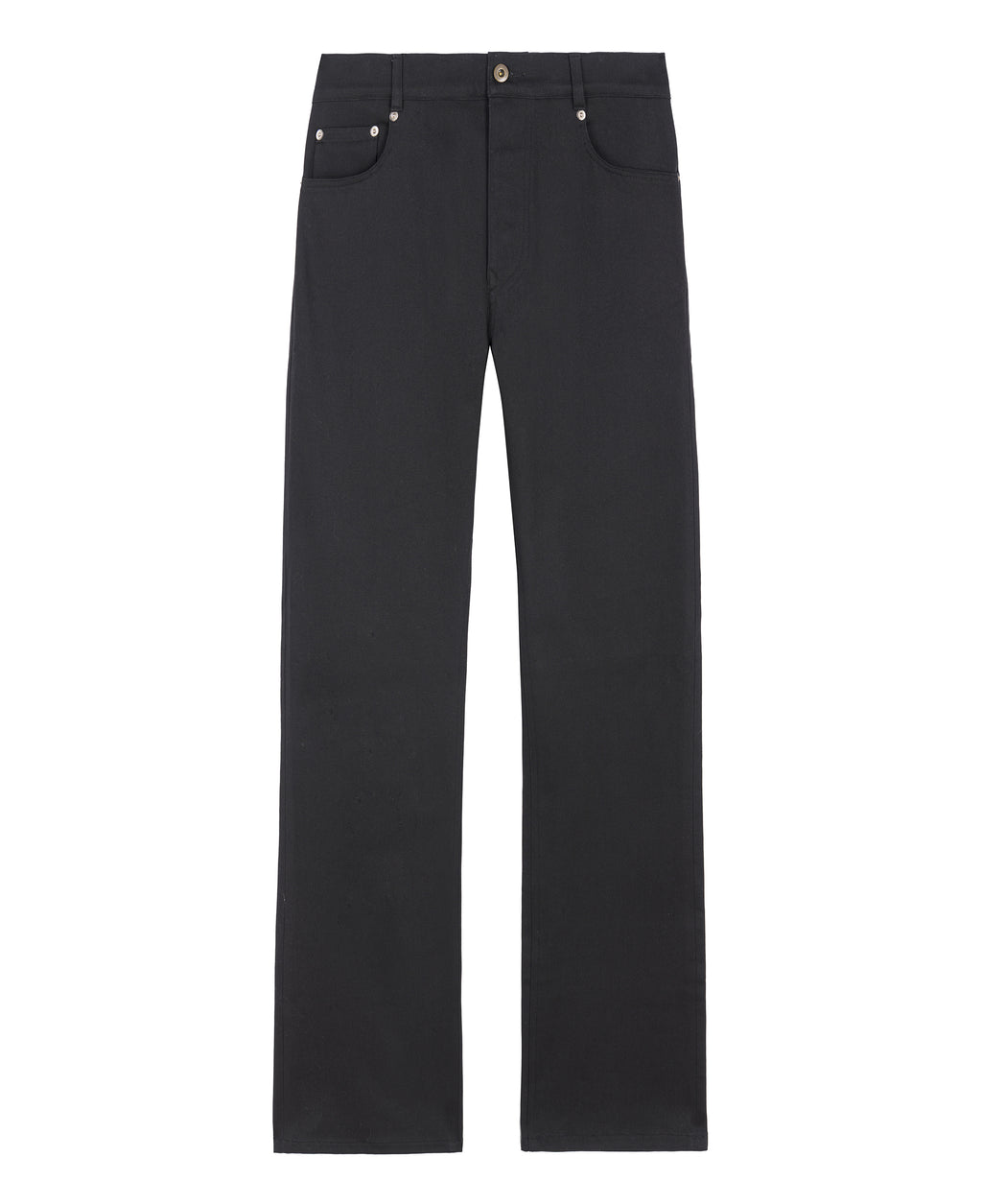 BLACK IGGY BOOTCUT JEANS
25X32
26X32
27X32
28X32
29X32
30X32
31X32
32X32
33X32
34X32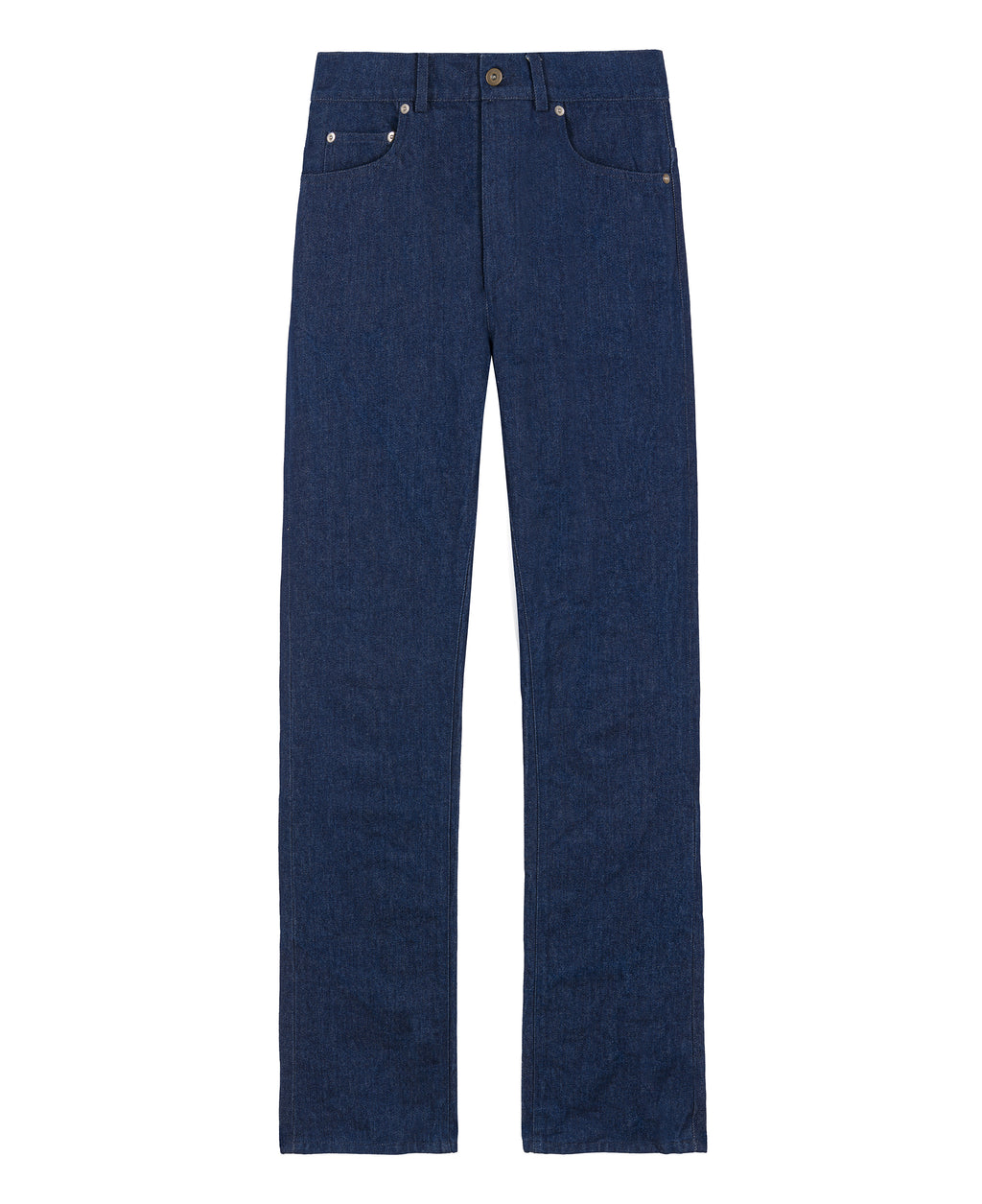 RAW IGGY BOOTCUT JEANS
25X32
26X32
27X32
28X32
29X32
30X32
31X32
32X32
33X32
34X32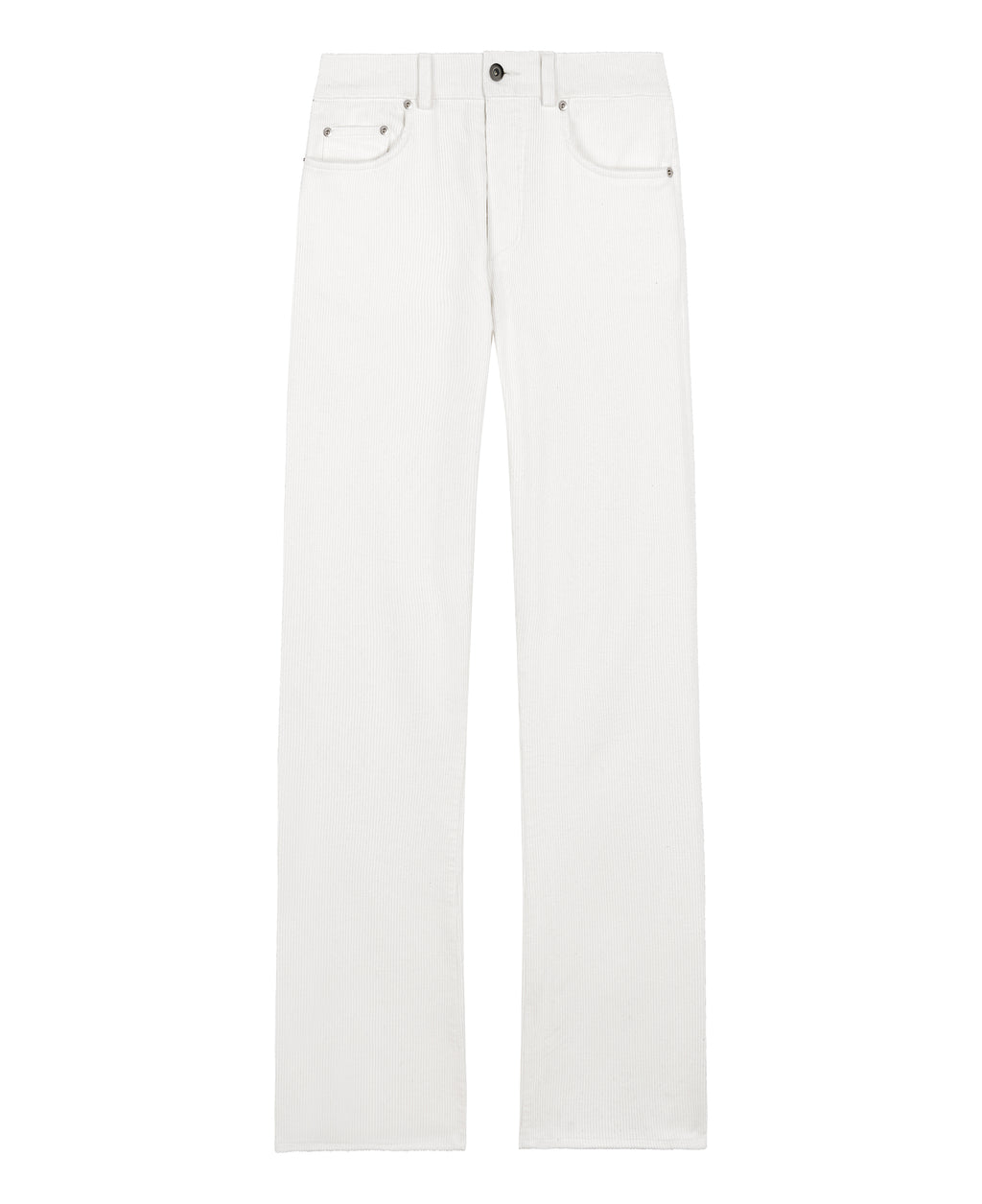 WHITE IGGY BOOTCUT JEANS
25X32
26X32
27X32
28X32
29X32
30X32
31X32
32X32
33X32
34X32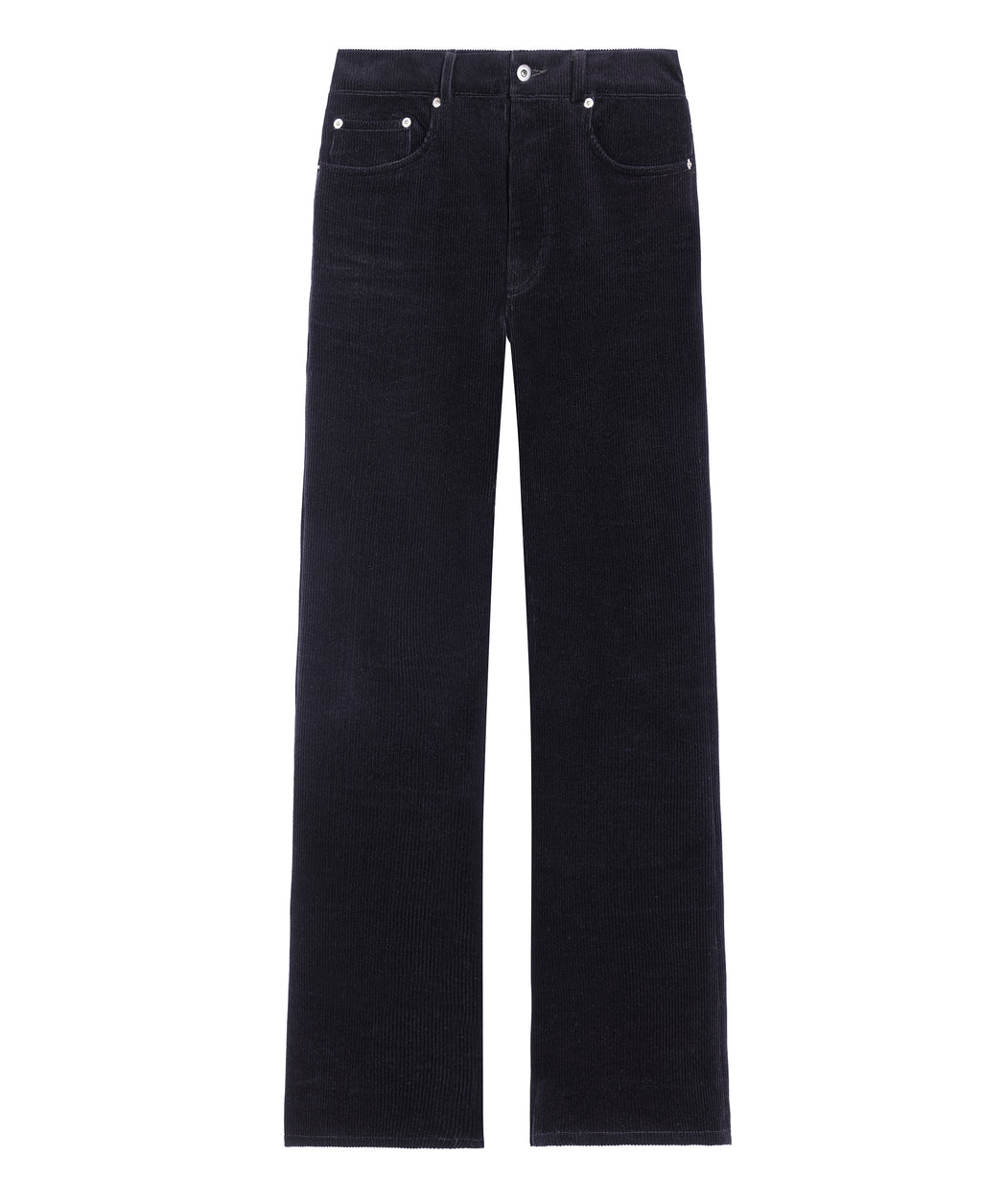 NAVY IGGY BOOTCUT JEANS
25X32
26X32
27X32
28X32
29X32
30X32
31X32
32X32
33X32
34X32