RAINBOW THEATRE NATURAL T-SHIRT
RAINBOW THEATRE NATURAL T-SHIRT
Iconic vintage unisex natural t-shirt with short sleeves and rounded collar, RAINBOW THEATRE flocked in Paris.
What's behind the design?
Initially built as a cinema in 1930, Rainbow Theatre (originally called The Finsbury Park Astoria) in London was one of the premier music venues in the capital, hosting The Beatles' Christmas Show in the mid 1960's.
It is where Jimi Hendrix set fire to his guitar for the first time on 31 March 1967 while opening for the Walker Brothers.
The place became an unmissable hotspot in the 1970's, hosting countless artists including Eric Clapton, Chuck Berry, Black Sabbath, Joan Baez, The Who, The Faces and many more. You can find a great deal of audio testimonies from this golden era with famous recordings from Pink Floyd, Bob Marley, Frank Zappa, Van Morrison, The Jam, T-Rex, The Ramones, Thin Lizzy…  After their gig  at Rainbow on 30 June 1972, Deep Purple were even named the globe's loudest band" by Guinness Book of World Records!
The Rainbow Theatre has closed its gates permanently on 24 December 1981, before hosting unlicensed boxing matches, and was restored in the 90's by the Universal Church of the Kingdom of God, a Brazilian Pentecostal church.

We advise you to wash this garment upside-down at low-temperature (30°) and to favor a natural drying.
We  have selected the finest organic cotton to realize this tee. The fabric is certified GOTS, OEKO-TEX Standard 100 et FAIR WEAR. These three labels guarantee quality and ethics all along the production process.
Fits true to size, fits true to the sixties. Take your normal size.
Those who are in between sizes should go up to the nearest size.
Model wears a size S.

Measurments in cm
| | | | | | |
| --- | --- | --- | --- | --- | --- |
| | XS | S | M | L | XL |
| A - Half Chest | 46 | 49 | 52 | 55 | 58 |
| B- Body Lenght | 66 | 69 | 72 | 74 | 76 |
| C - Sleeve Lenght | 19.5 | 20.5 | 21.5 | 22.5 | 22.5 |
Free shipping worldwide on orders above 200 €.

Free returns and exchanges within 7 days of original purchase. Items must be unworn, unwashed, and undamaged with original packaging.
Visit our Shipping & Returns Policy page for more infos
Feel free to email us if you have any questions regarding this product.
Stay Trippy Little Hippie!
CREATE YOUR OUTFIT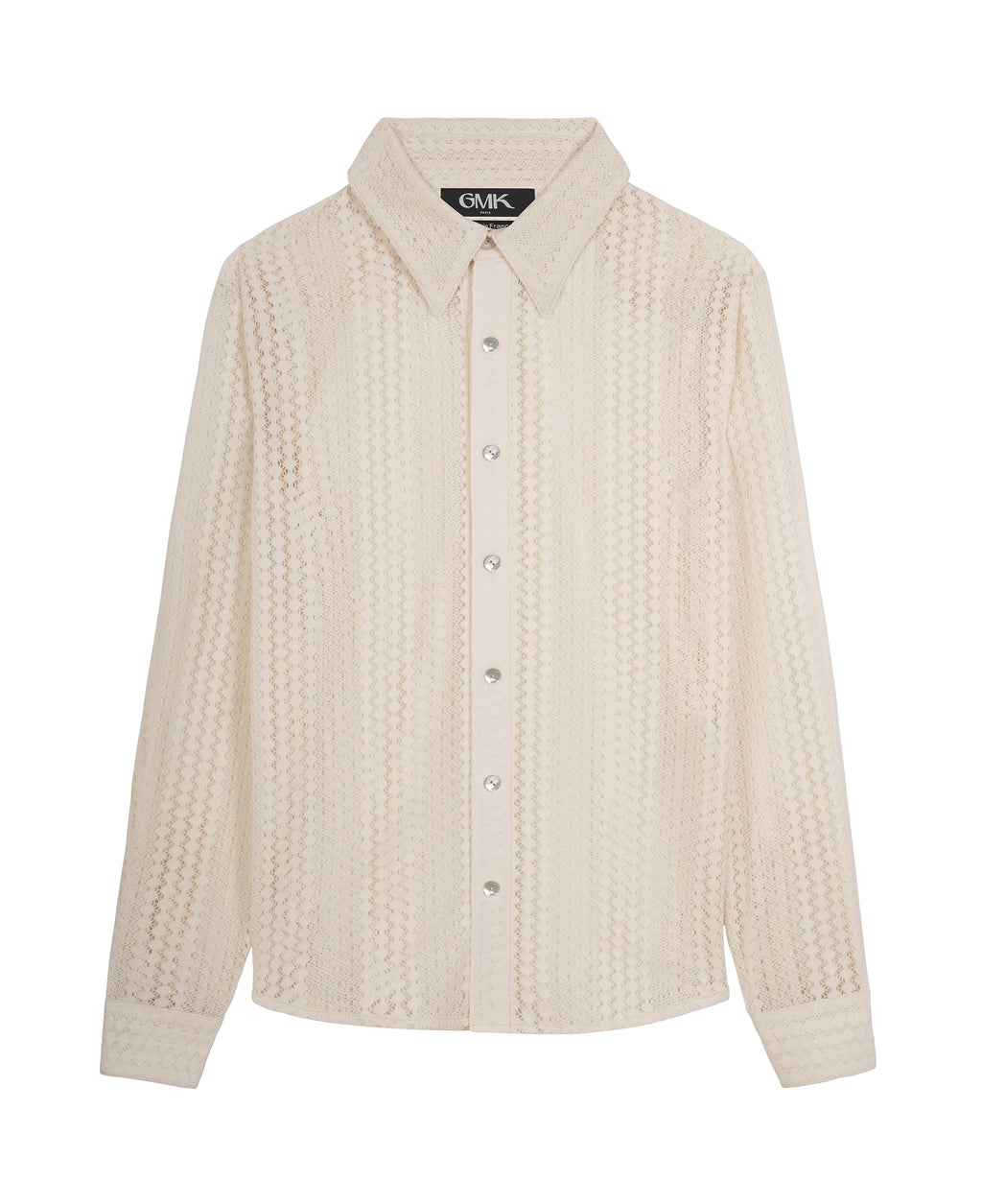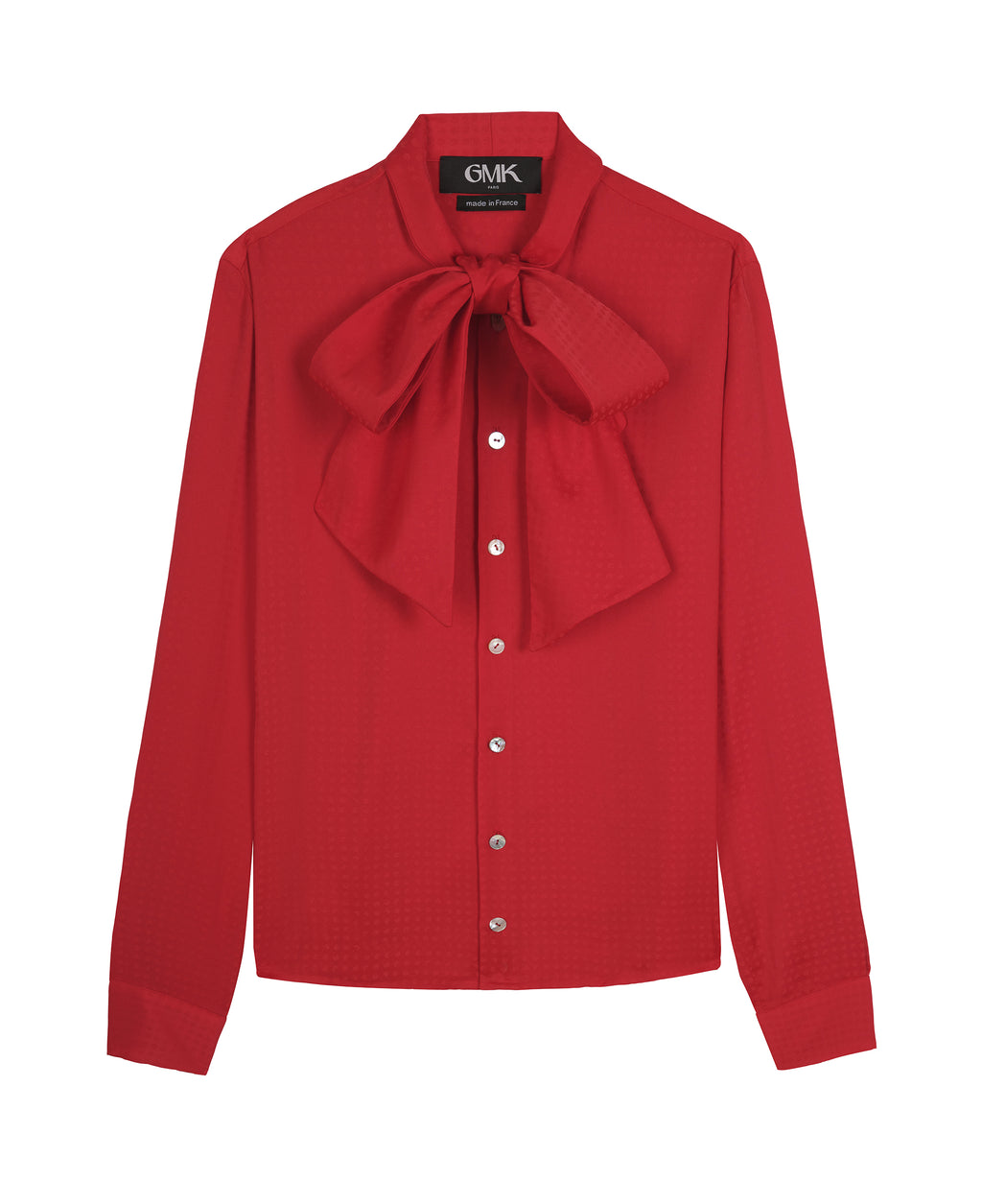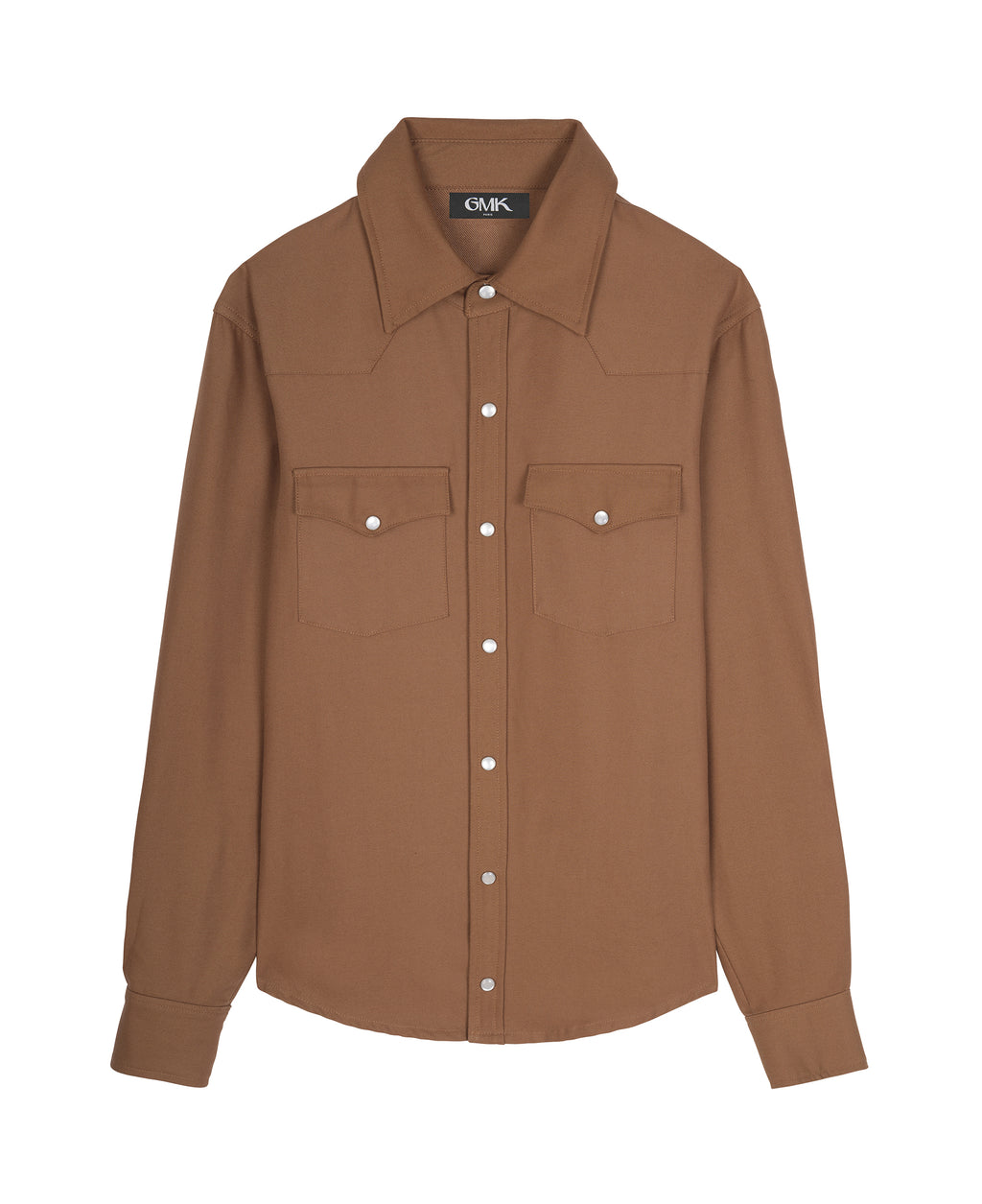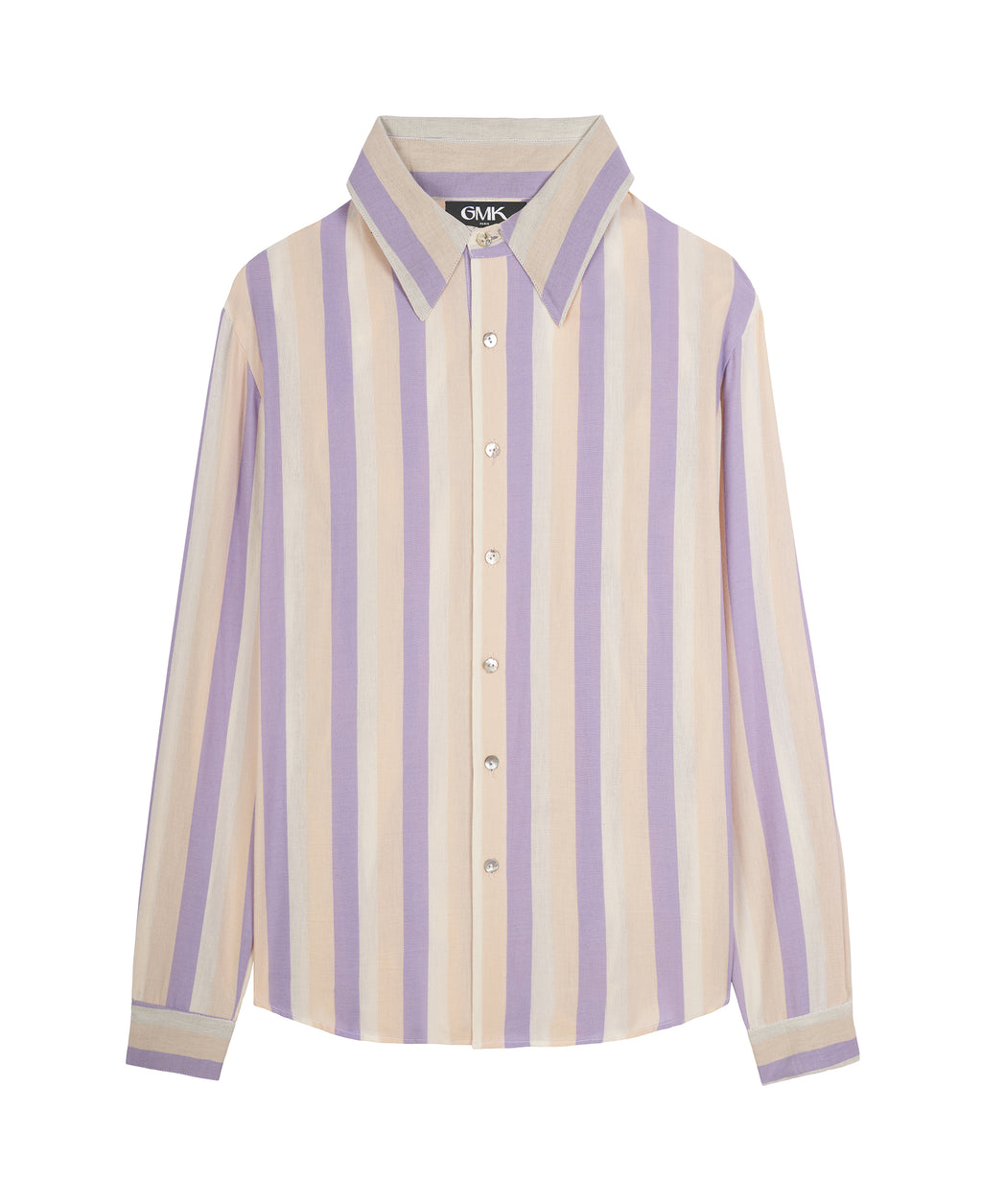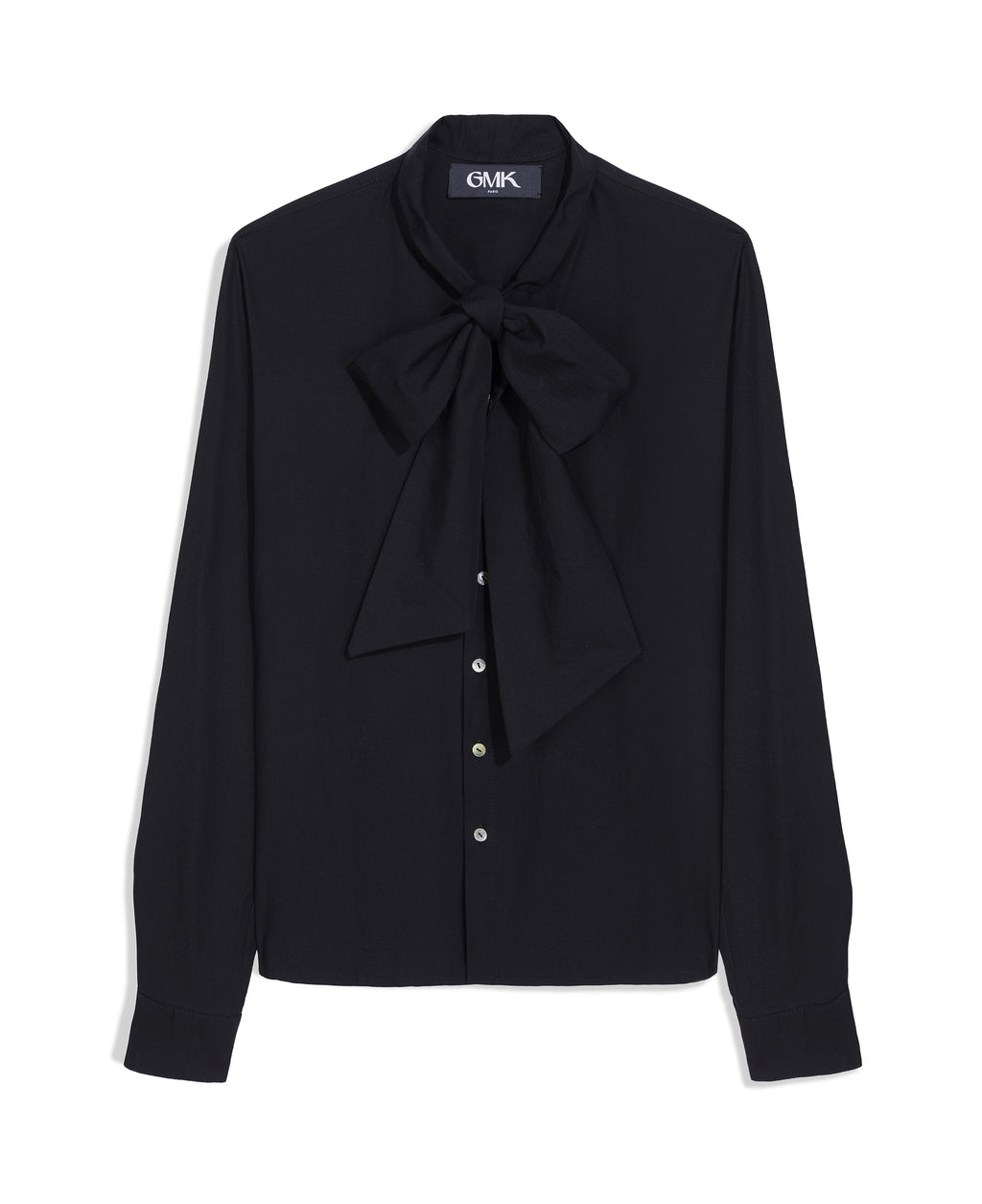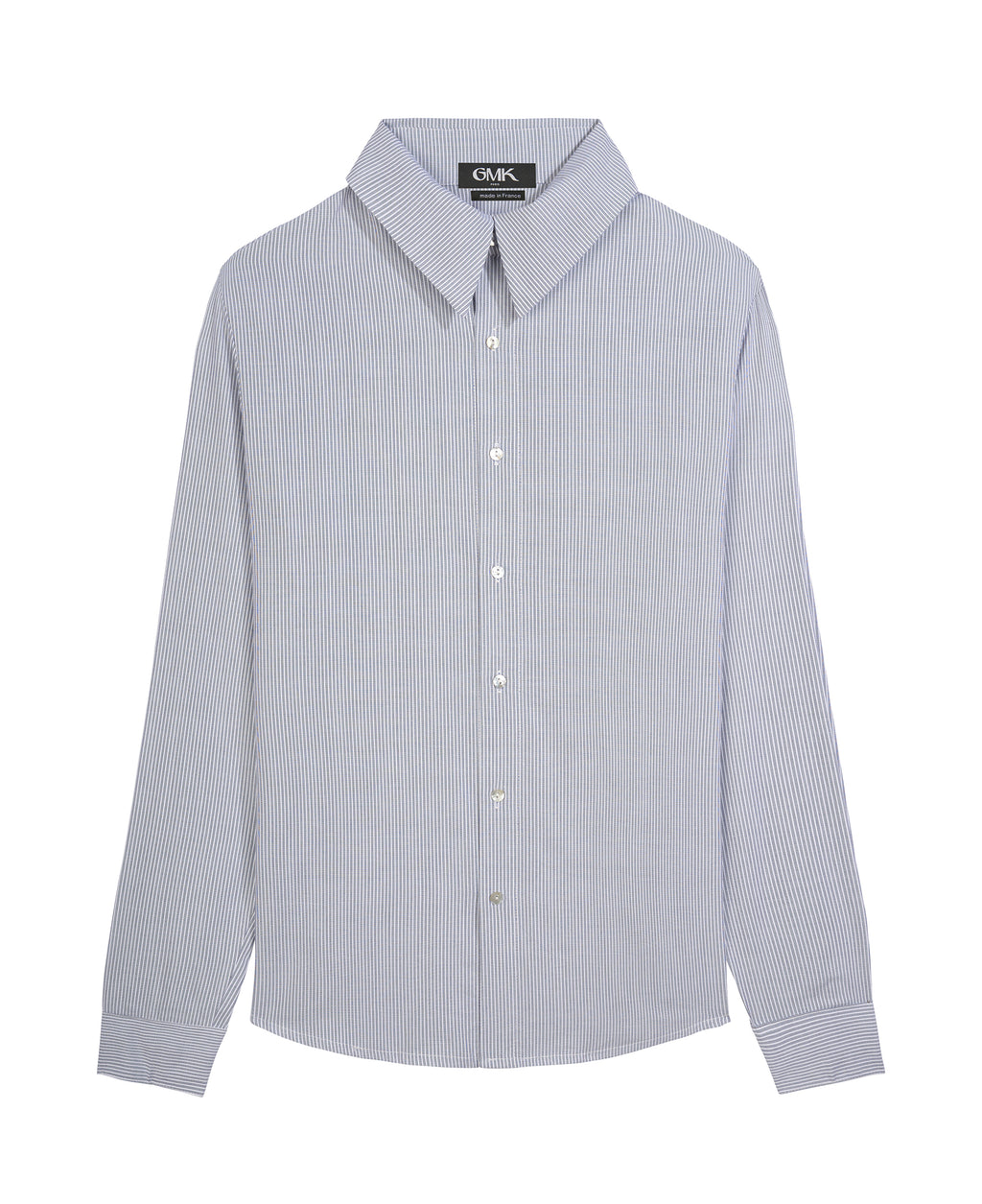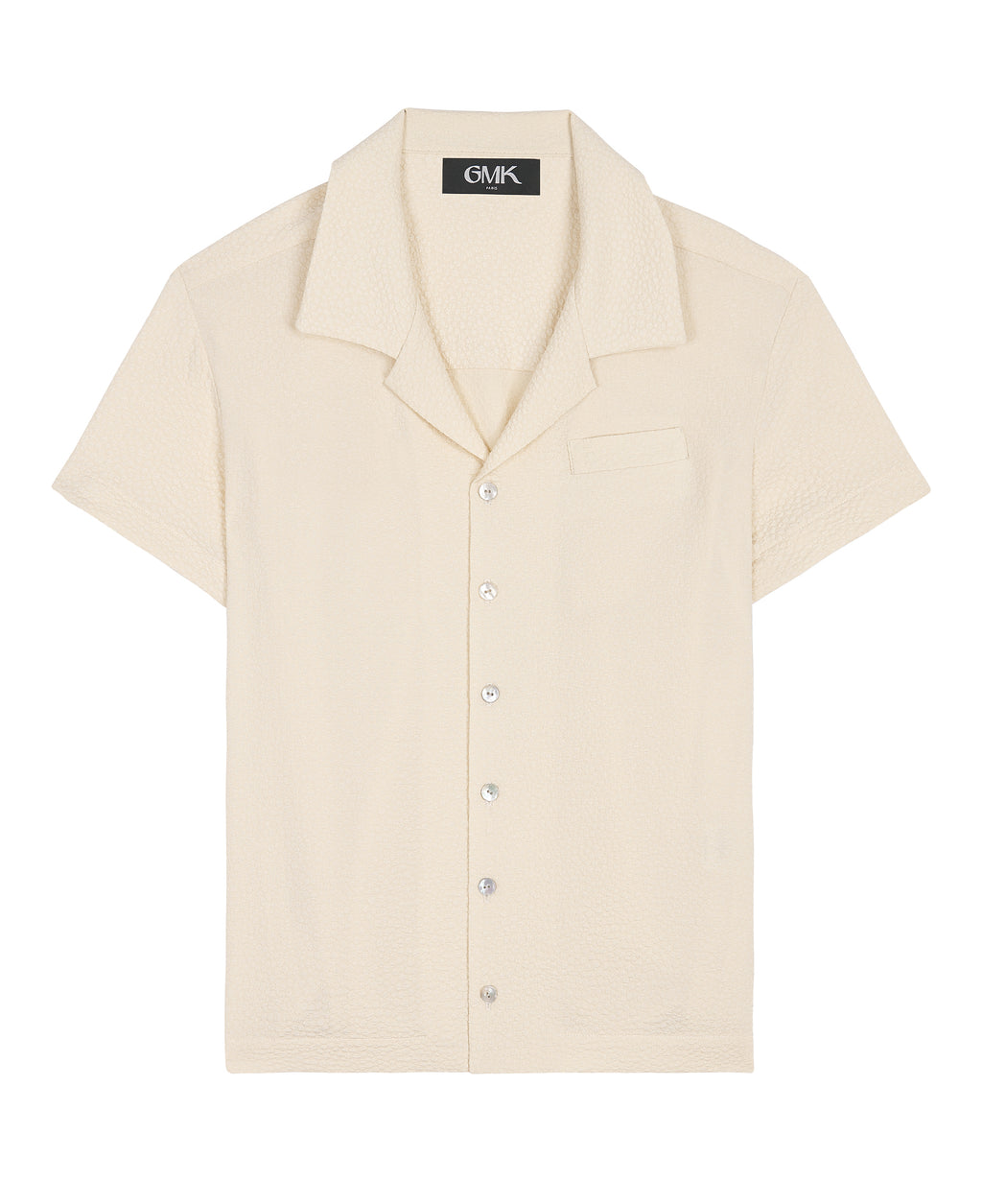 SHARK-COLLAR EXOTIC WAFFLE SHIRT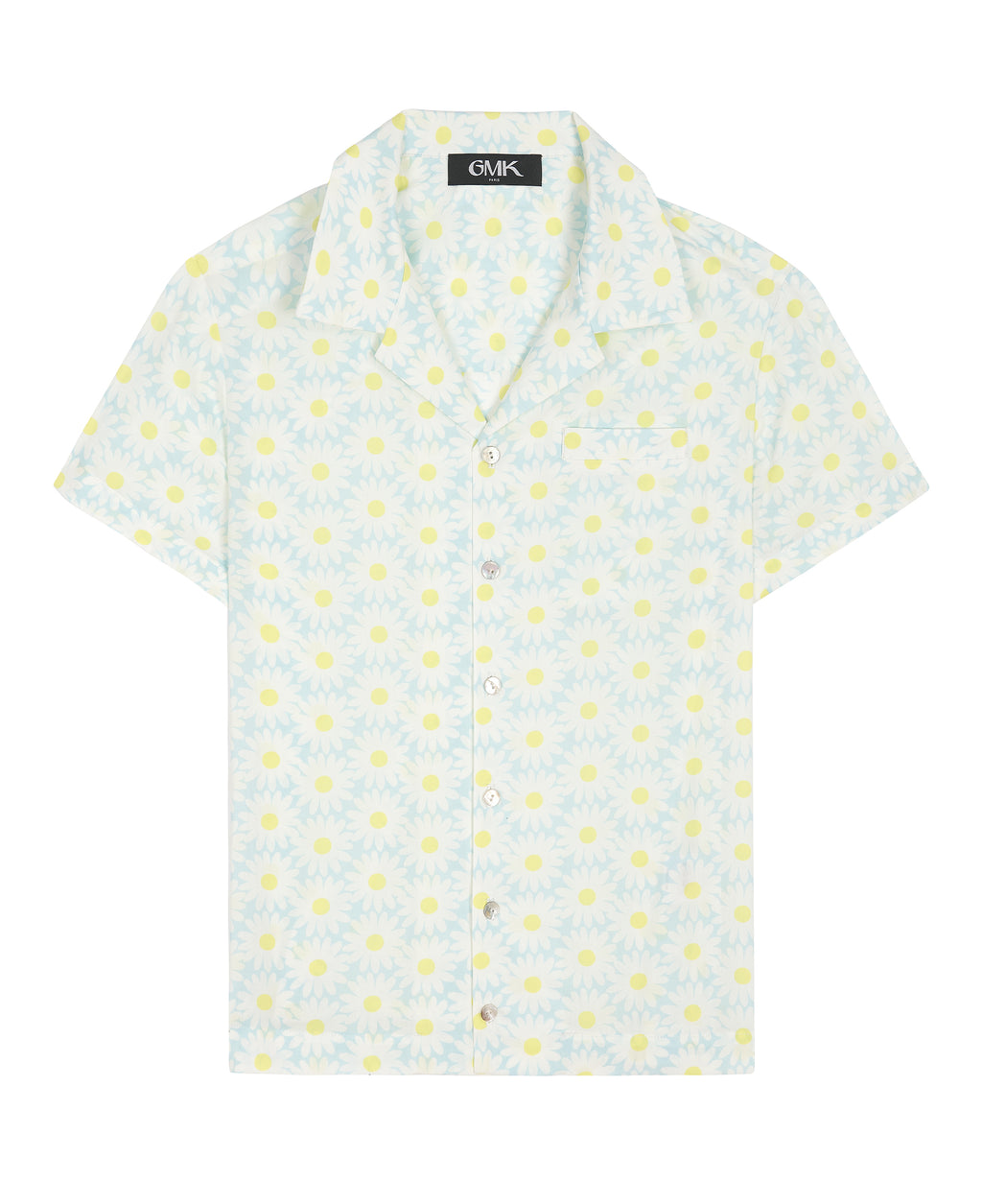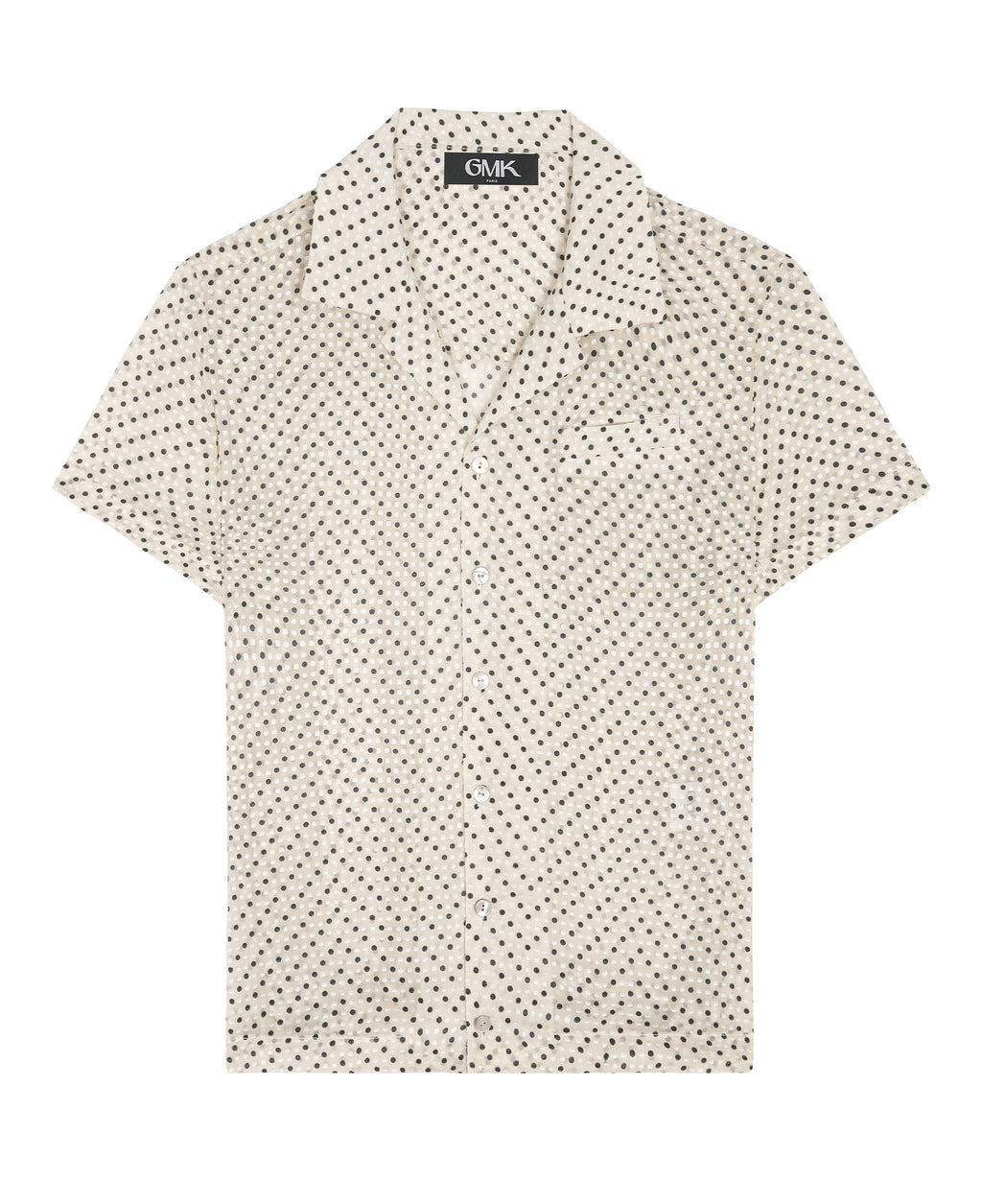 SHARK-COLLAR AZURE DOTS SHIRT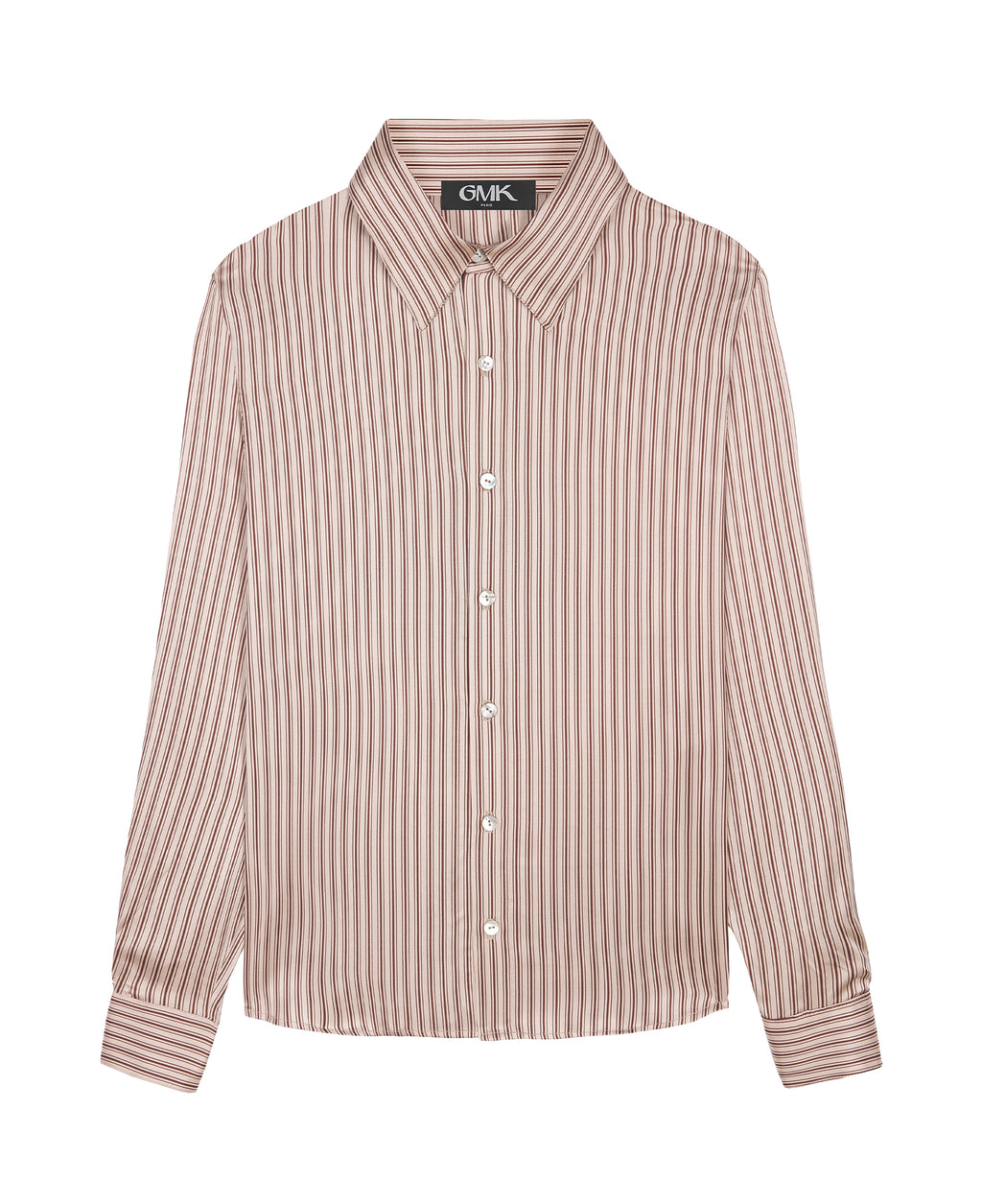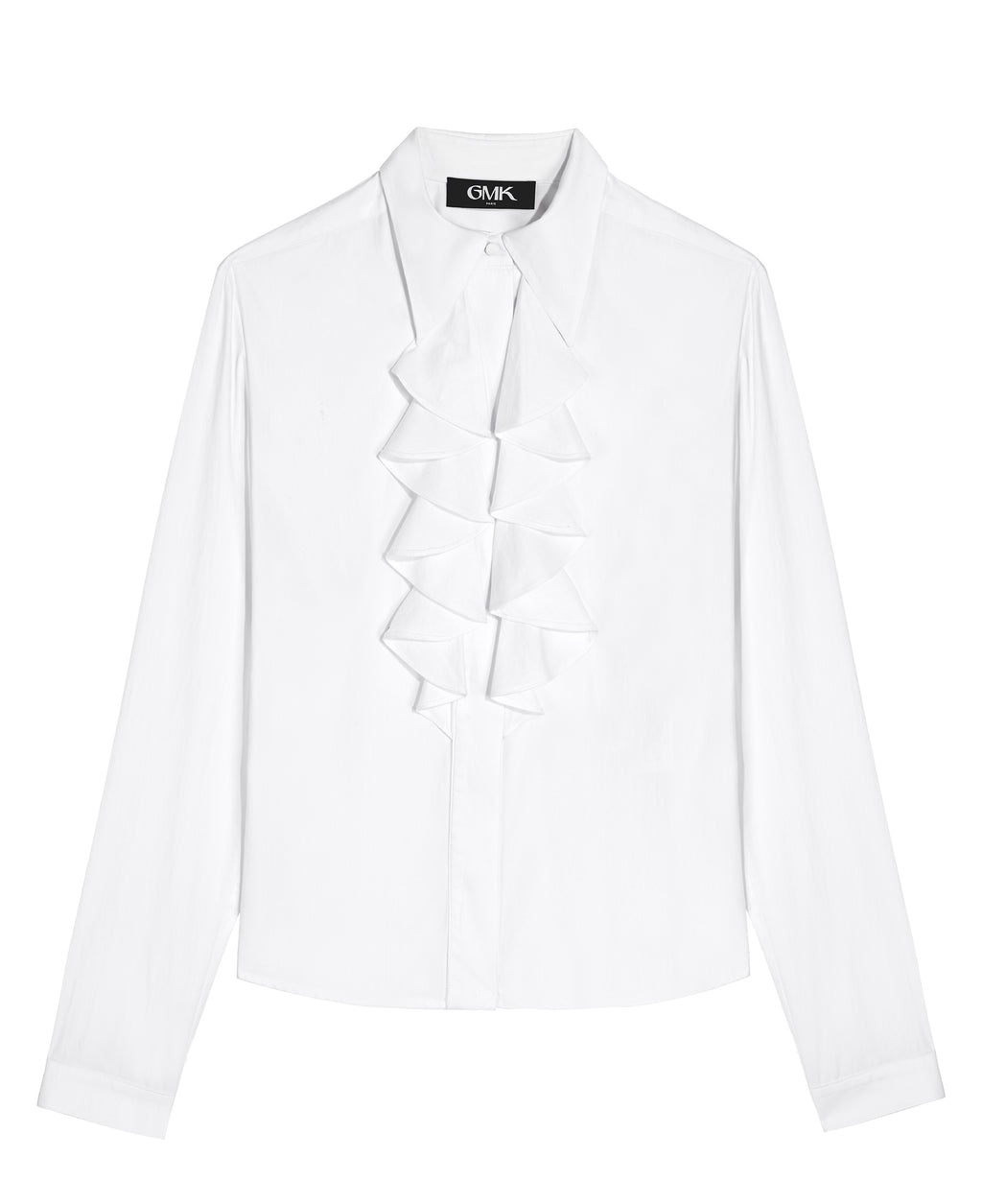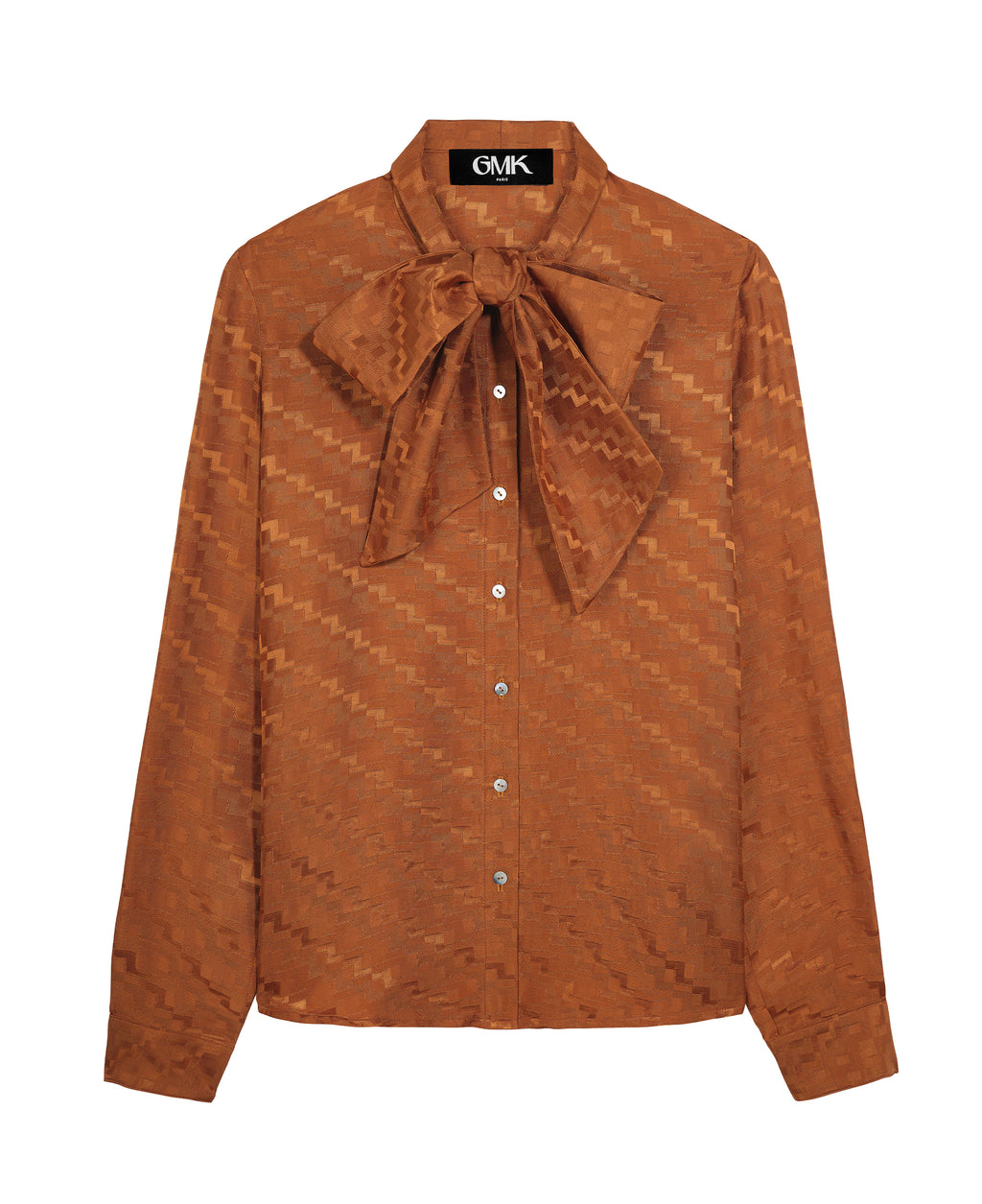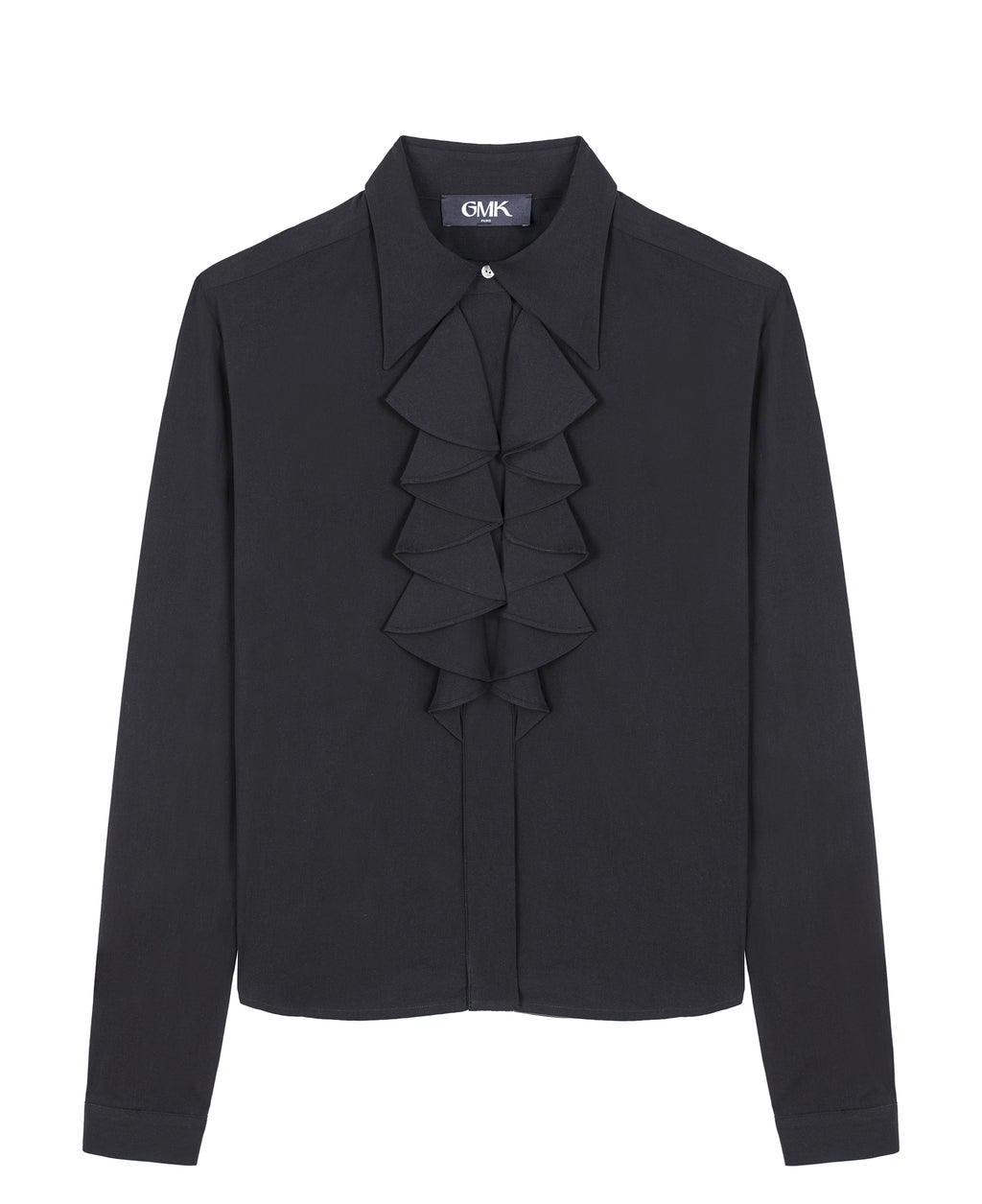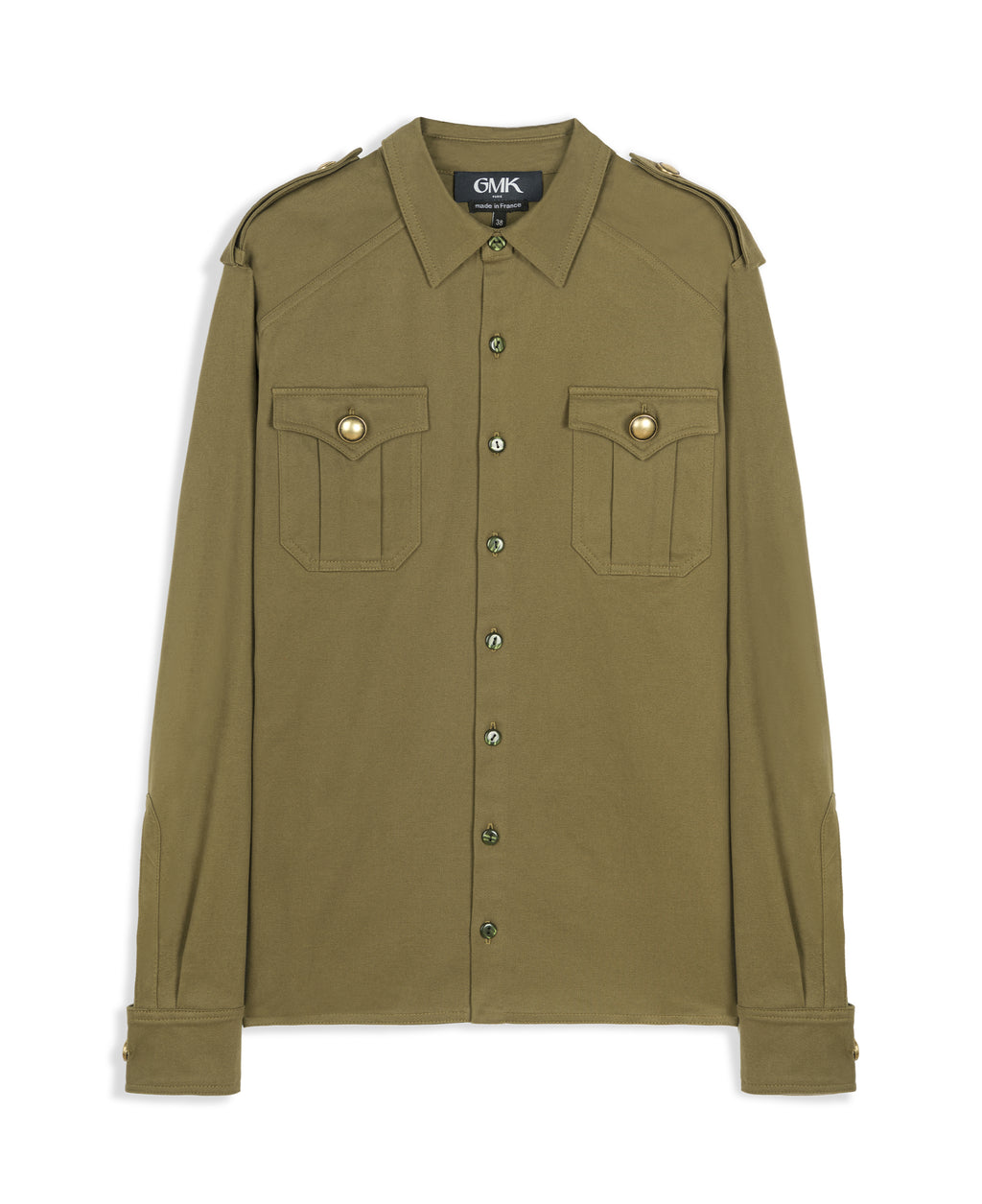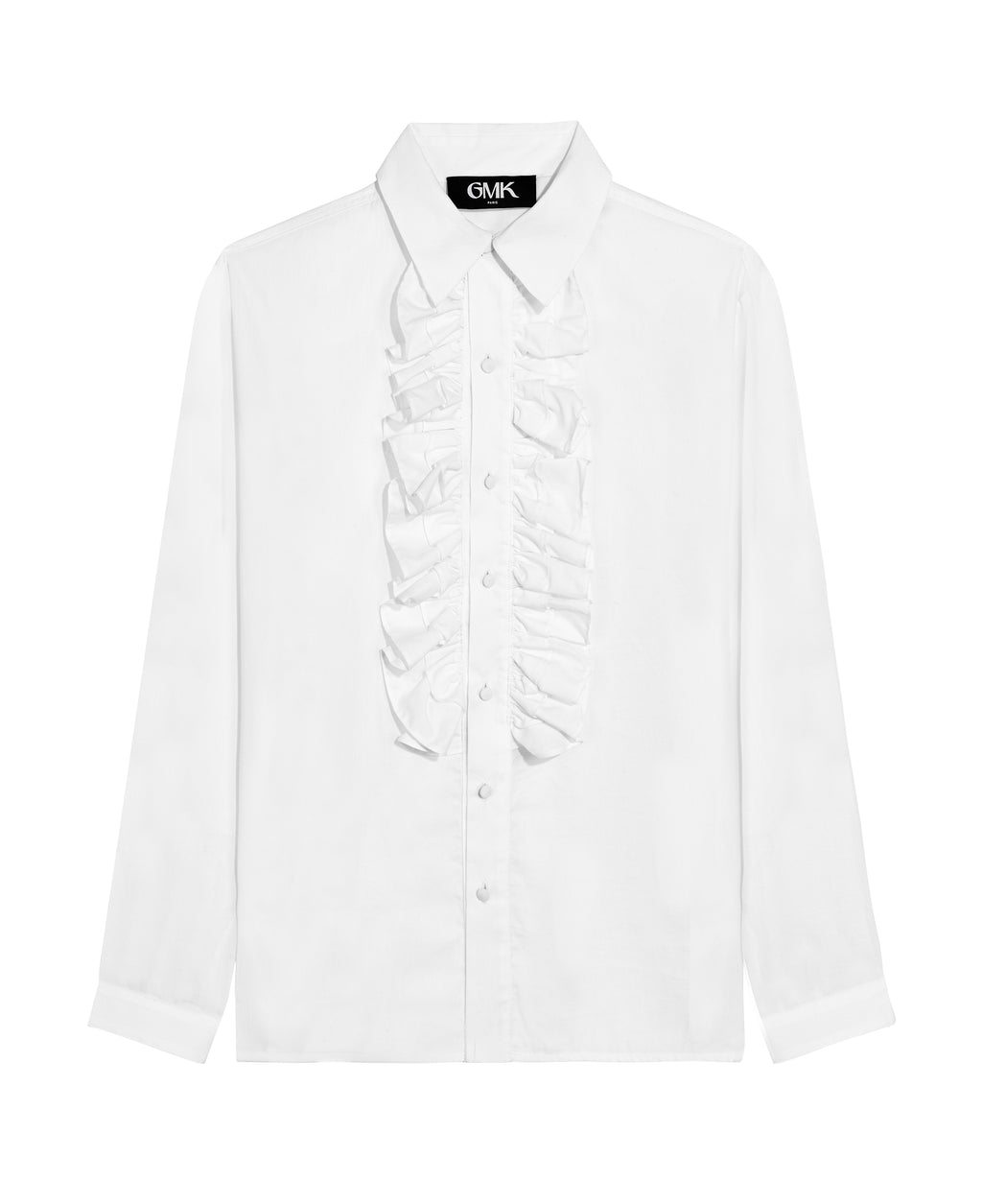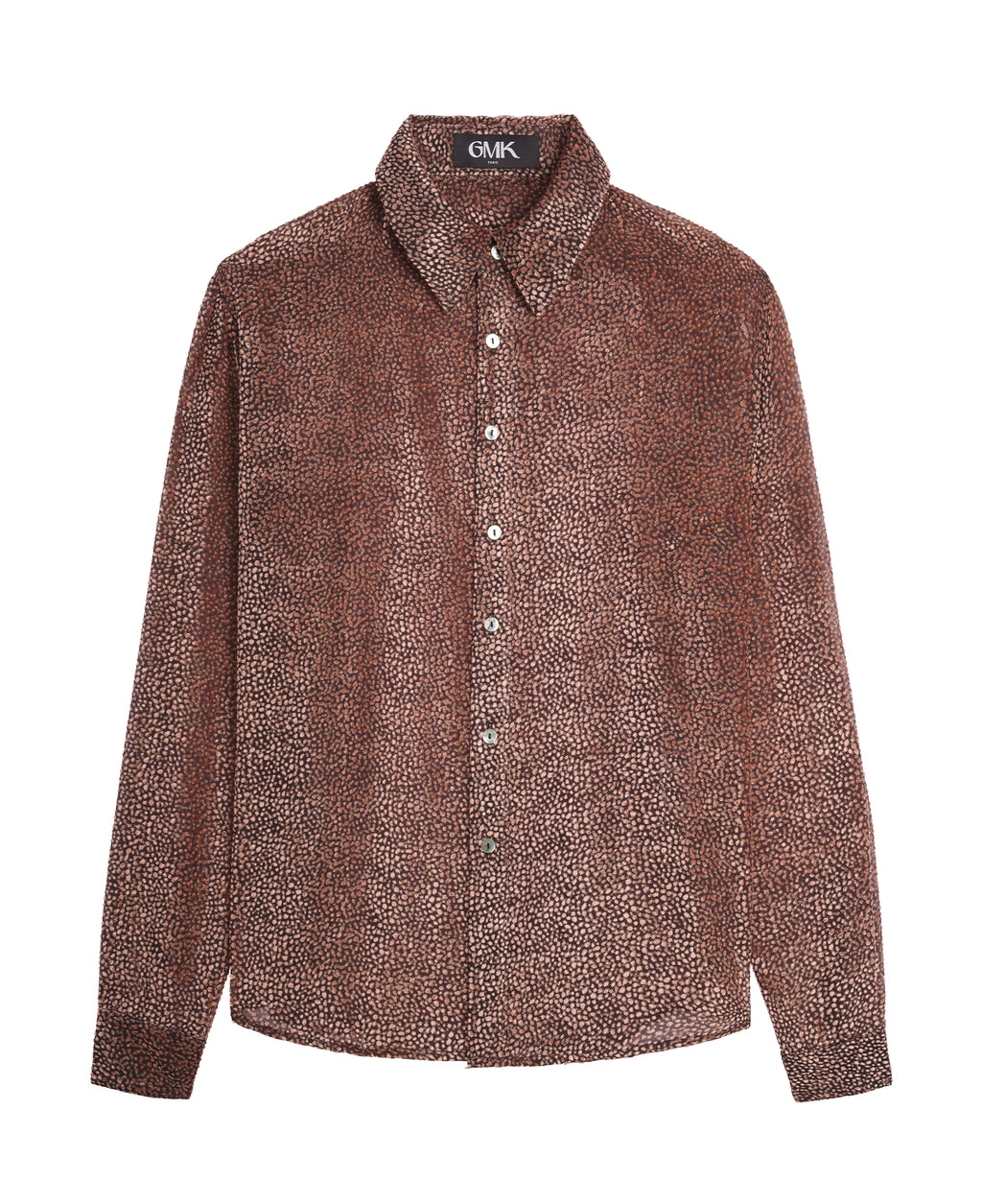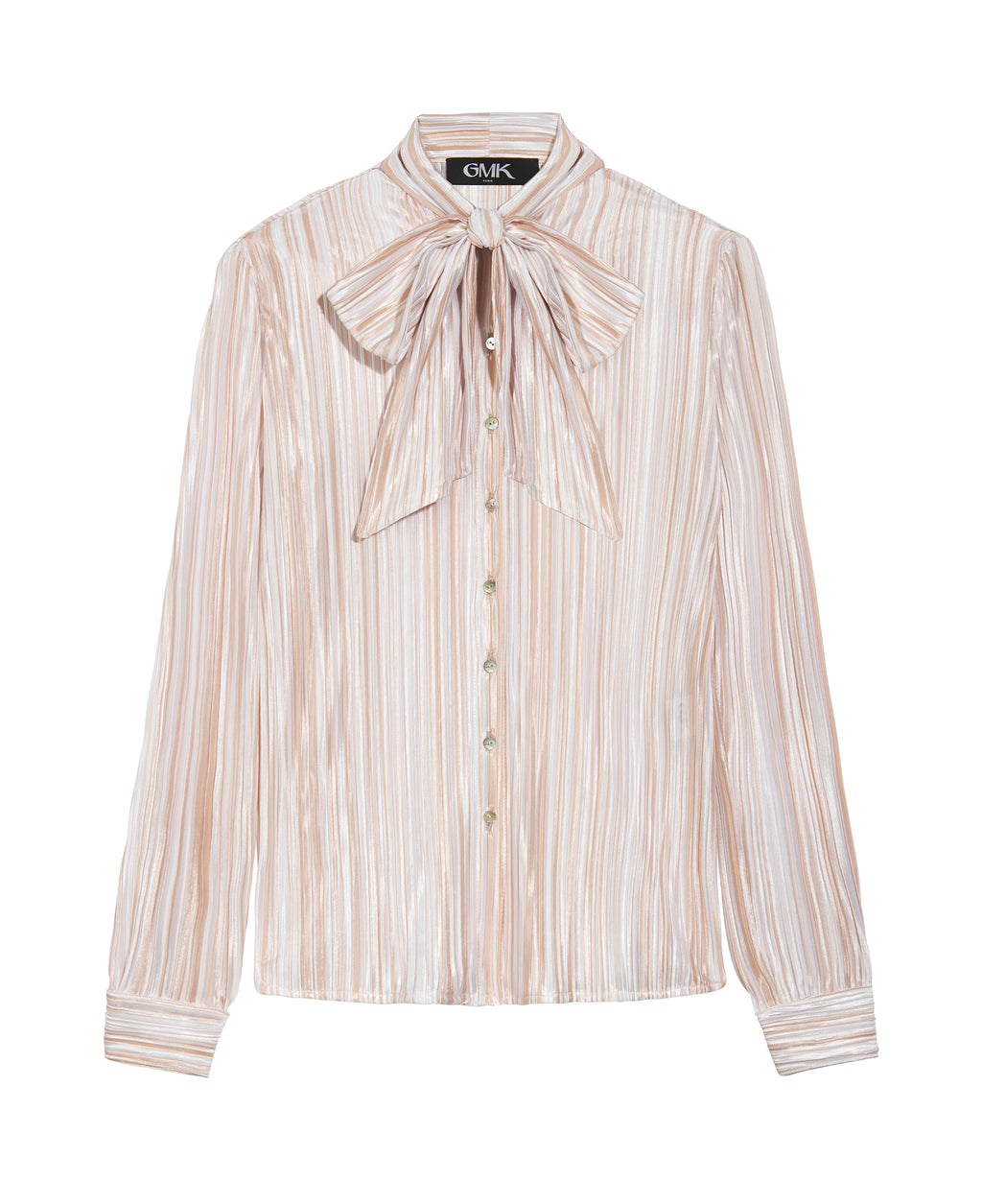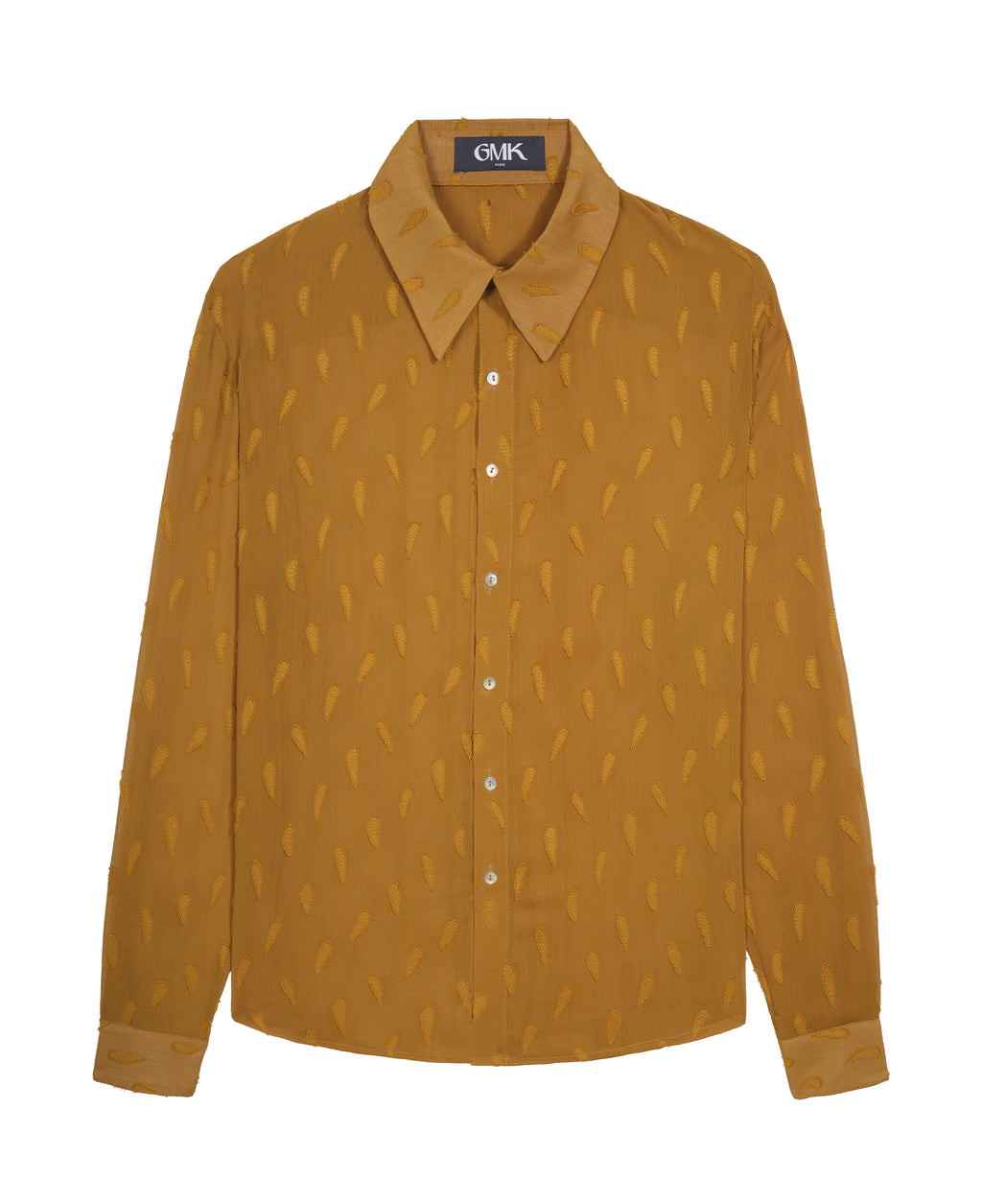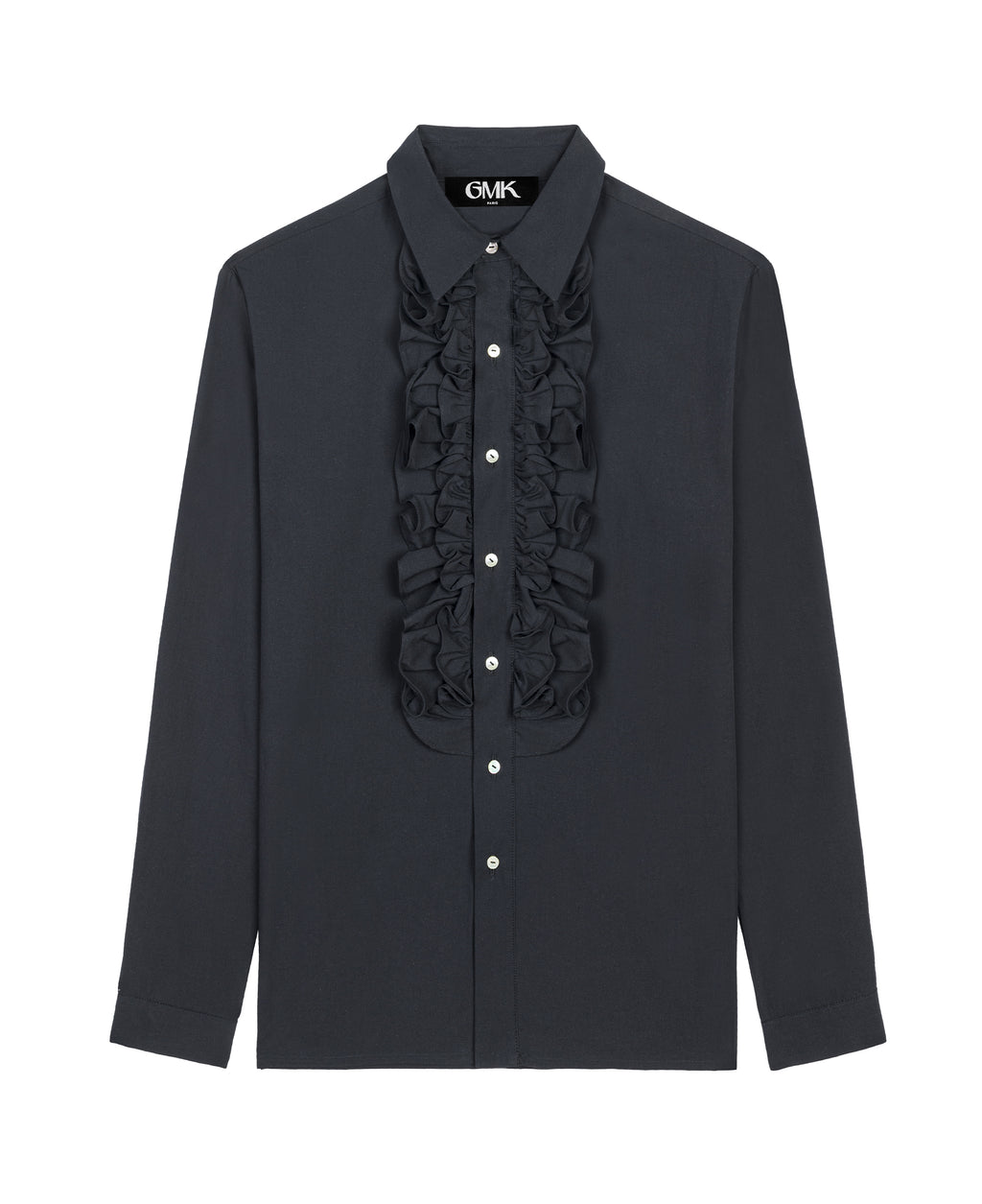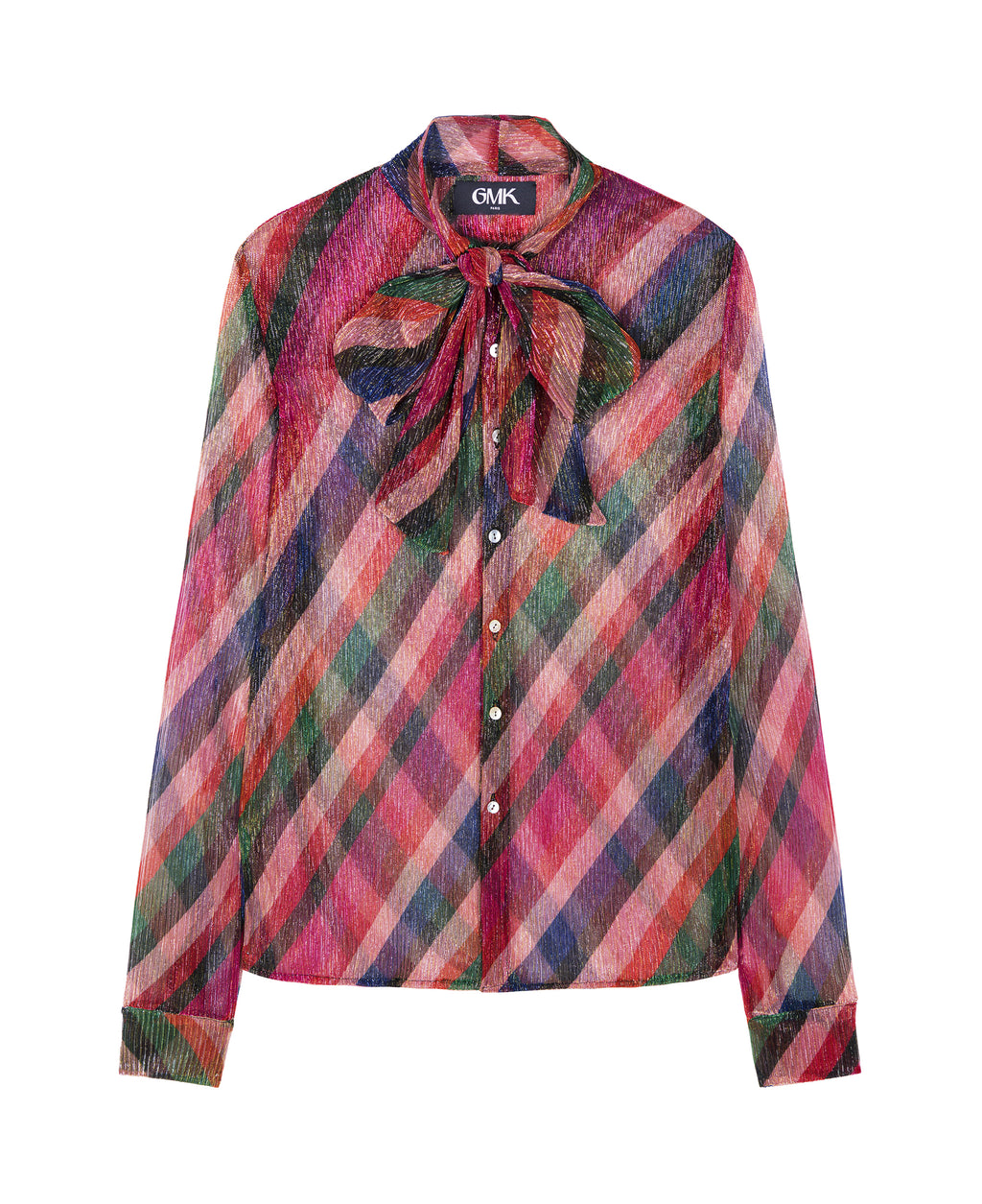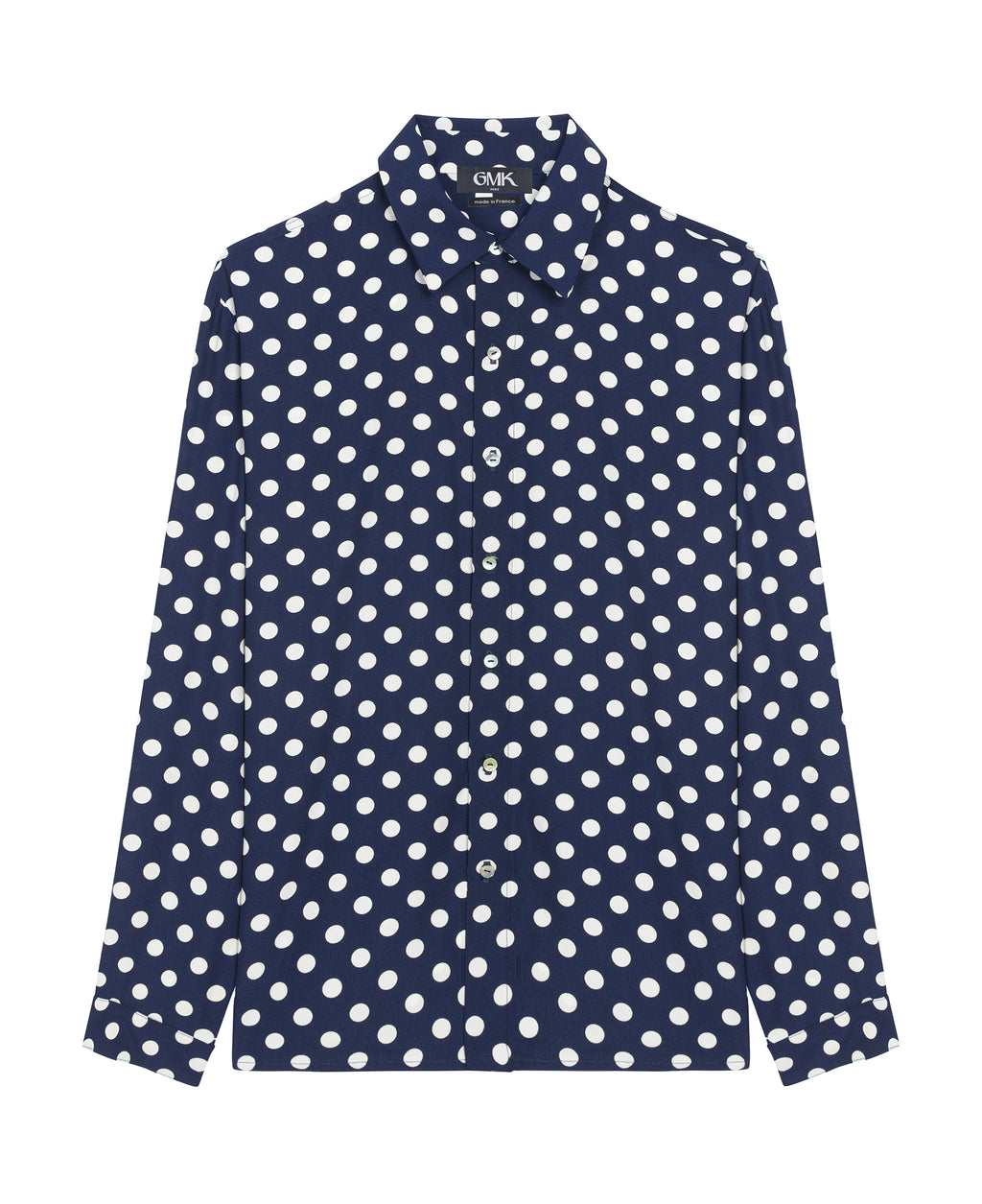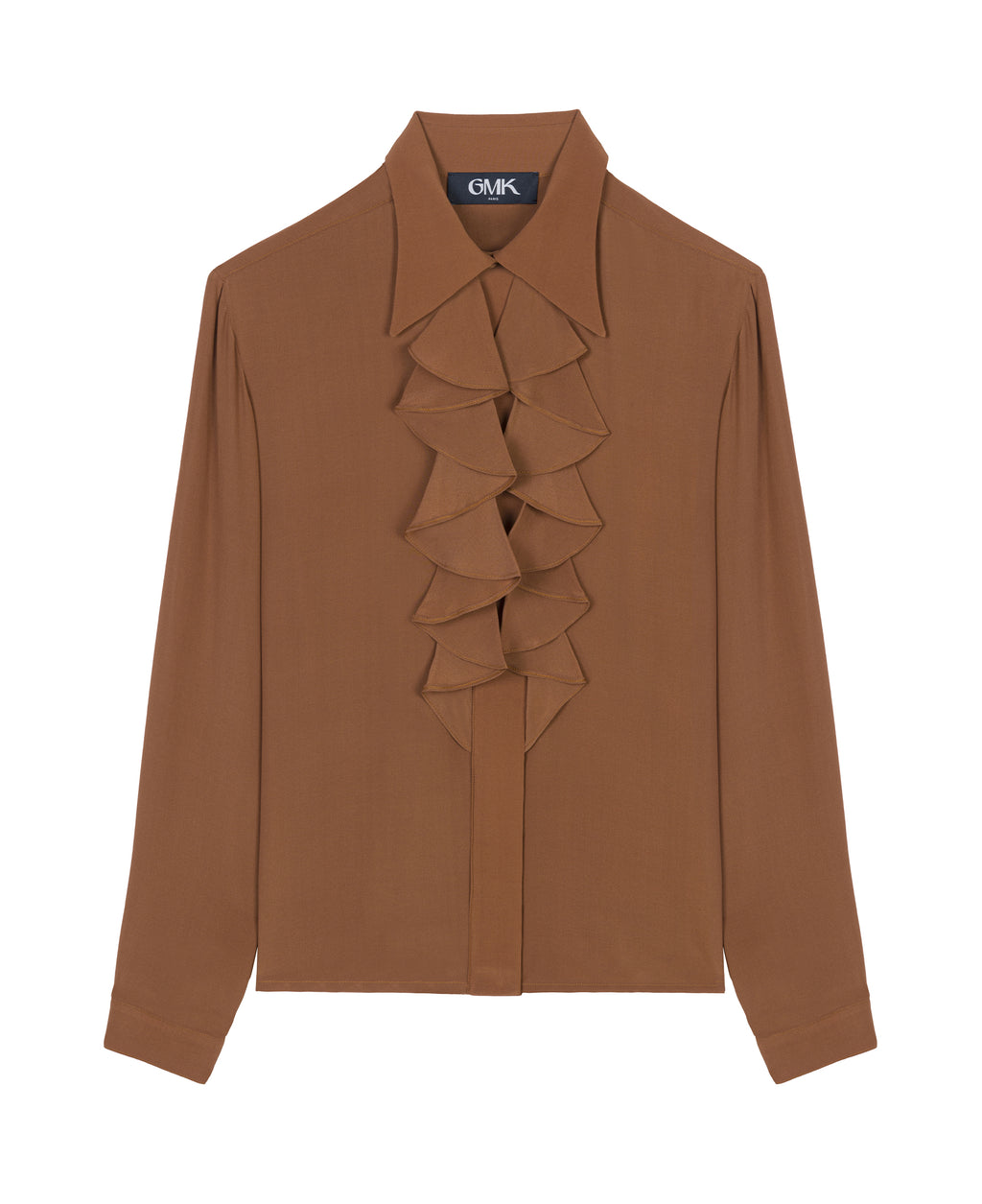 POET COLLAR TERRACOTTA SHIRT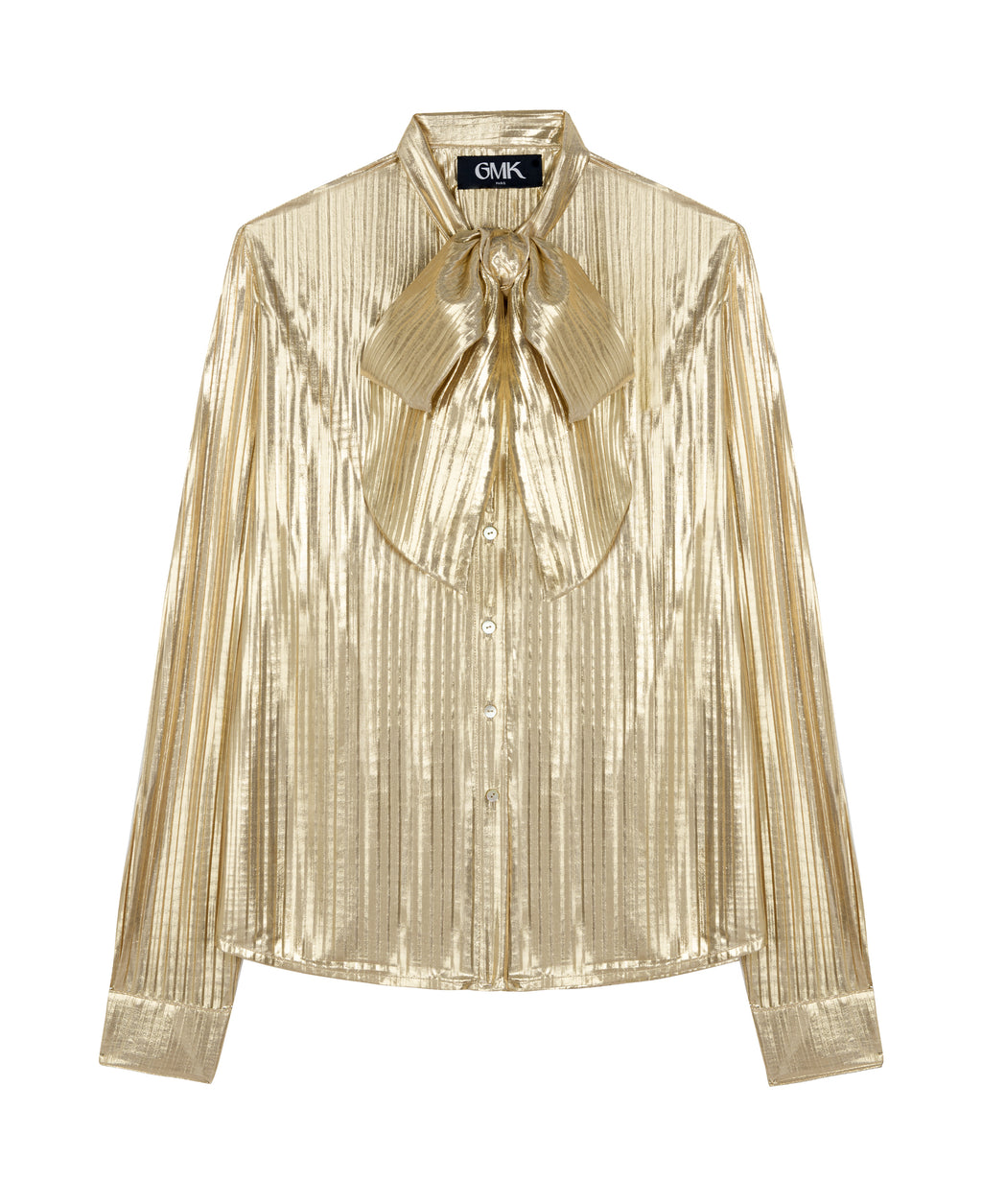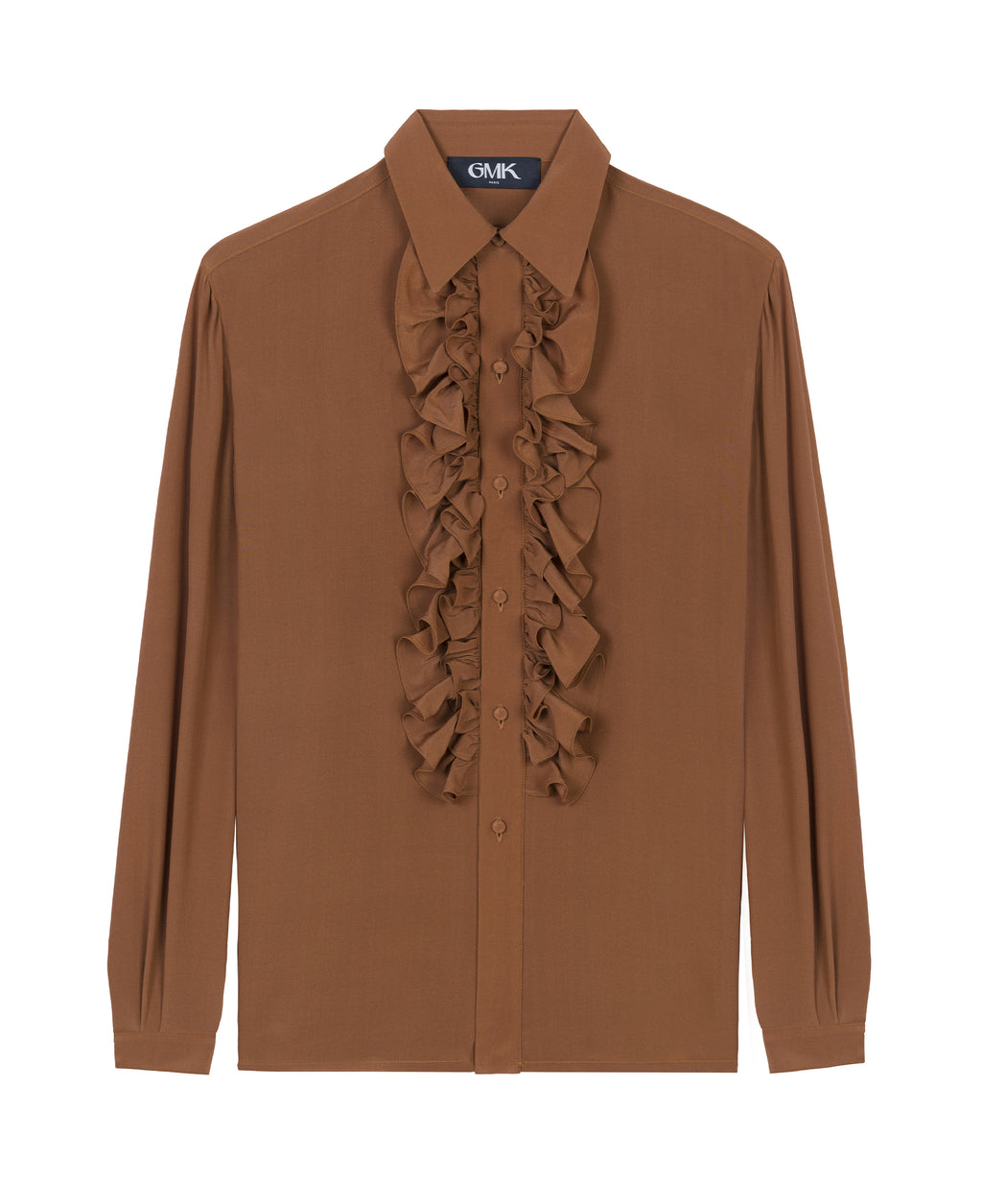 JABOT COLLAR TERRACOTTA SHIRT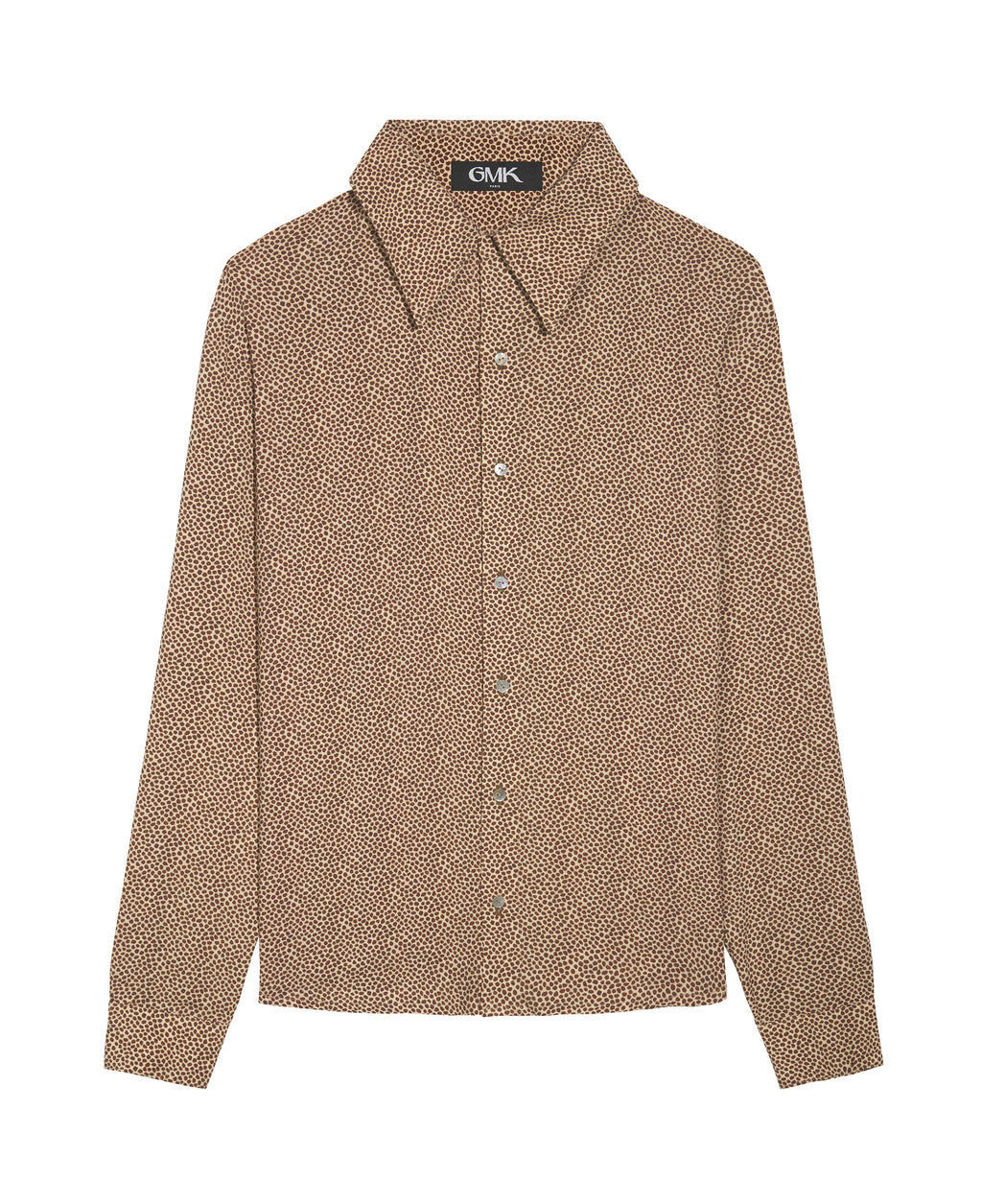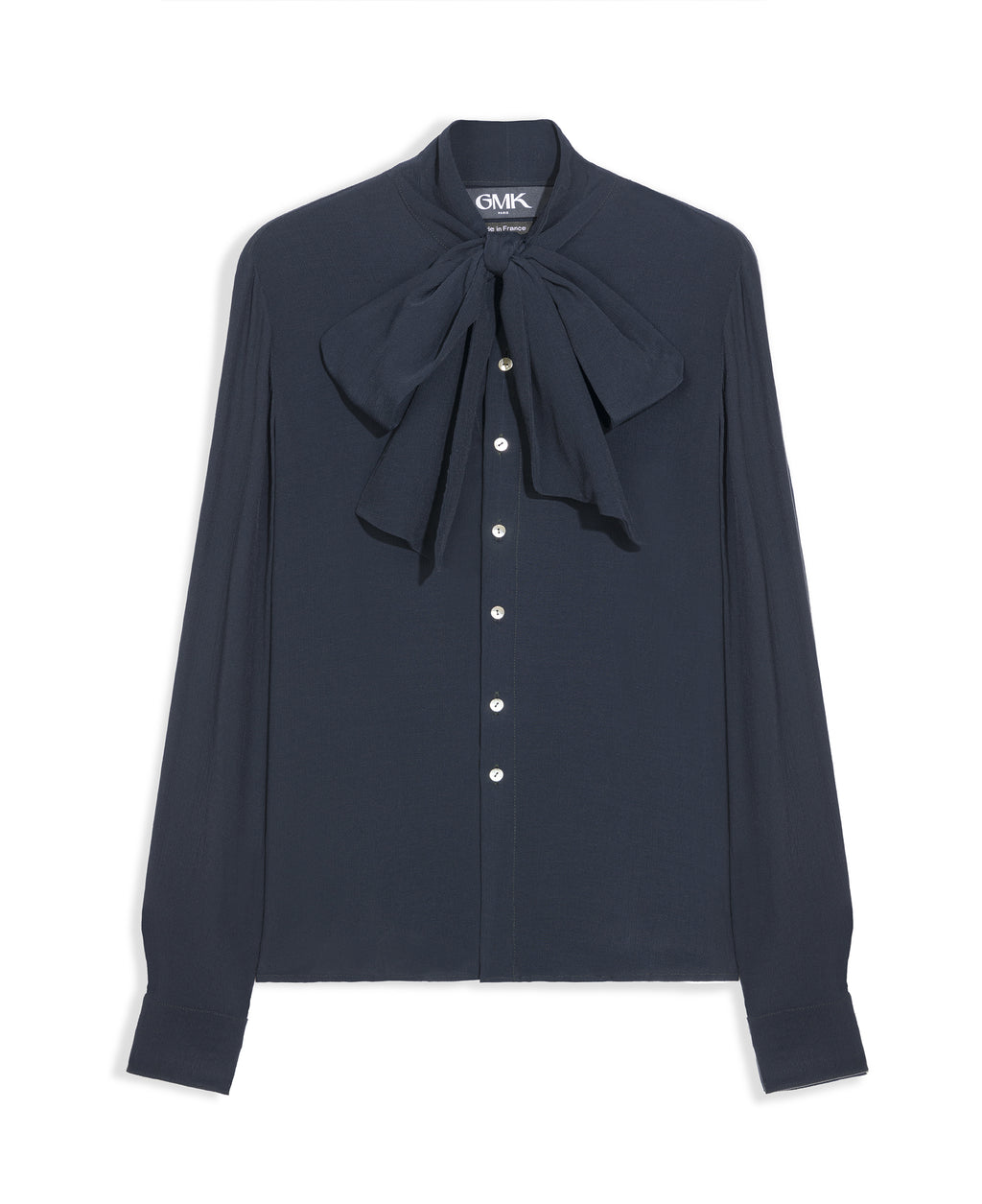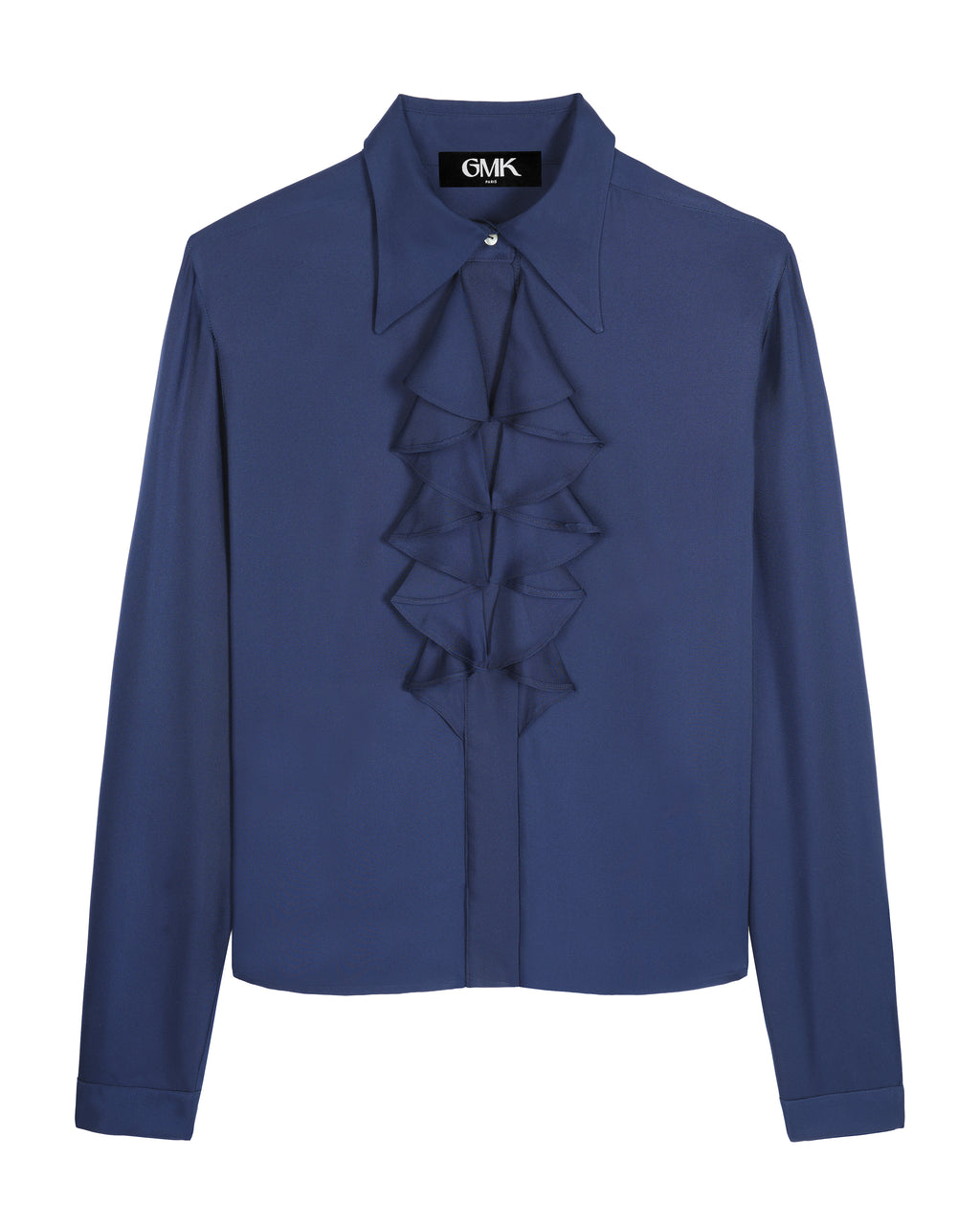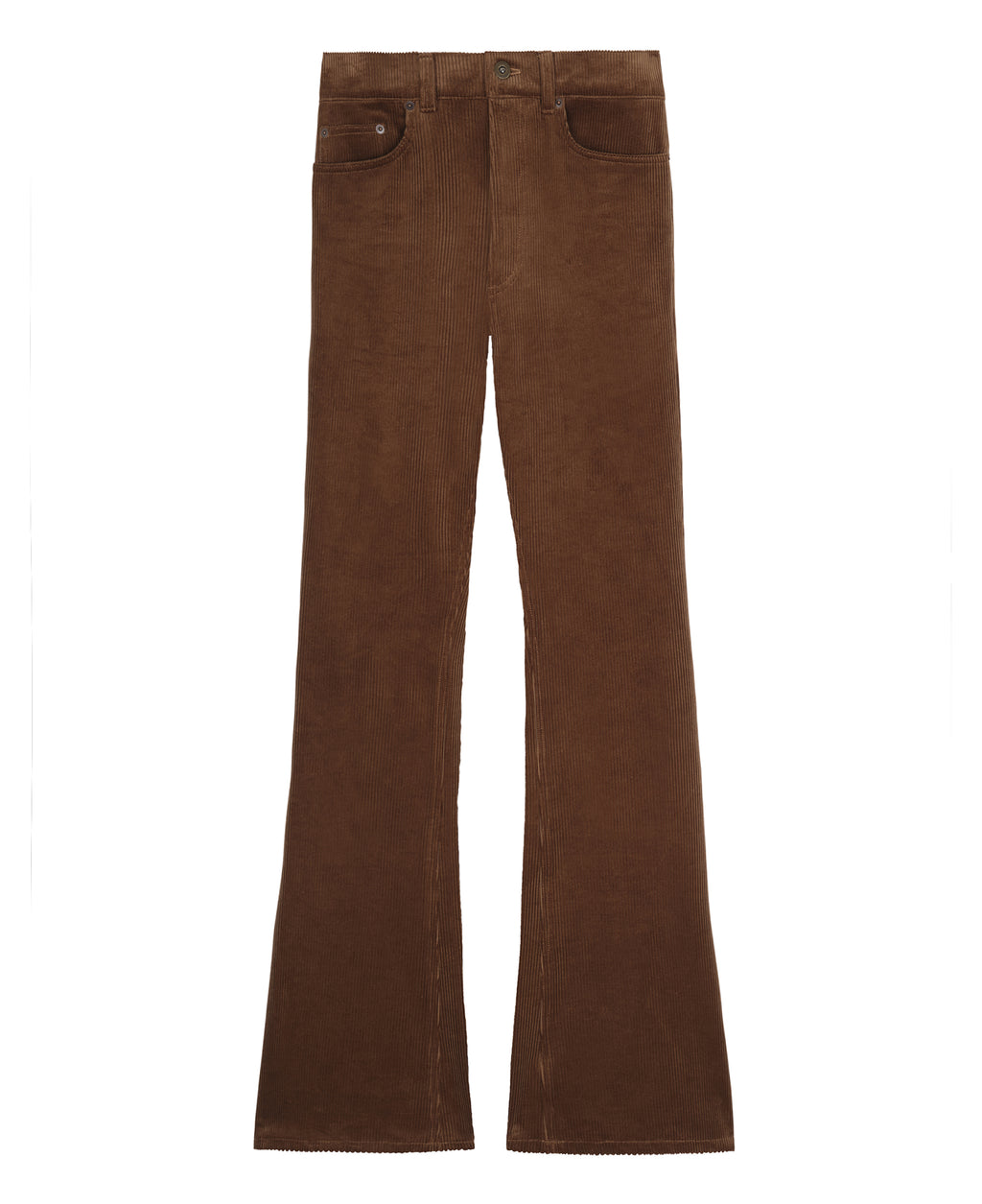 BROWN CORDUROY MICK FLARE JEANS
24X32
25X32
26X32
27X32
28X32
29X32
30X32
31X32
32X32
33X32
34X32
36X32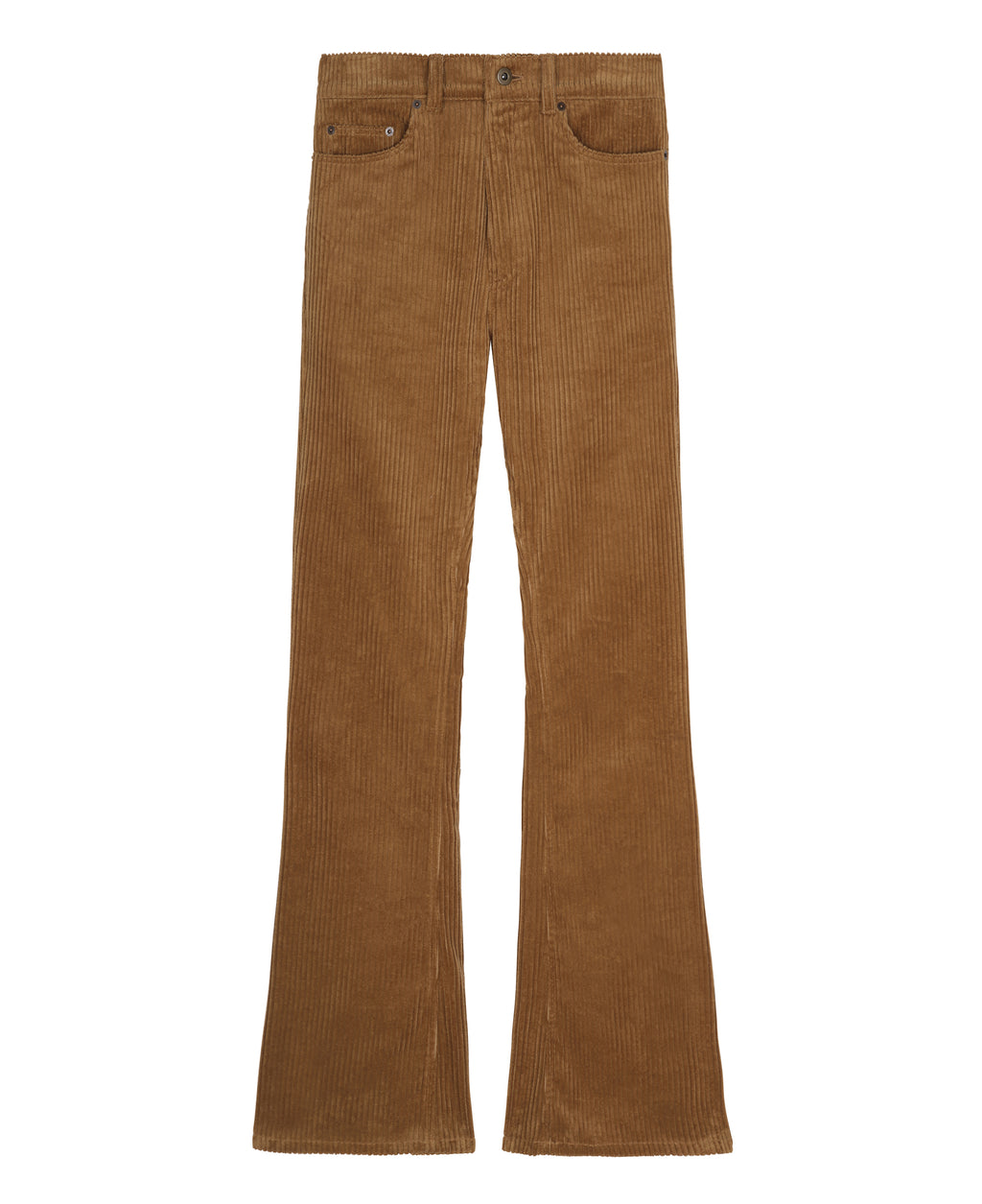 CAMEL CORDUROY MICK FLARE JEANS
24X32
25X32
26X32
27X32
28X32
29X32
30X32
31X32
32X32
33X32
34X32
36X32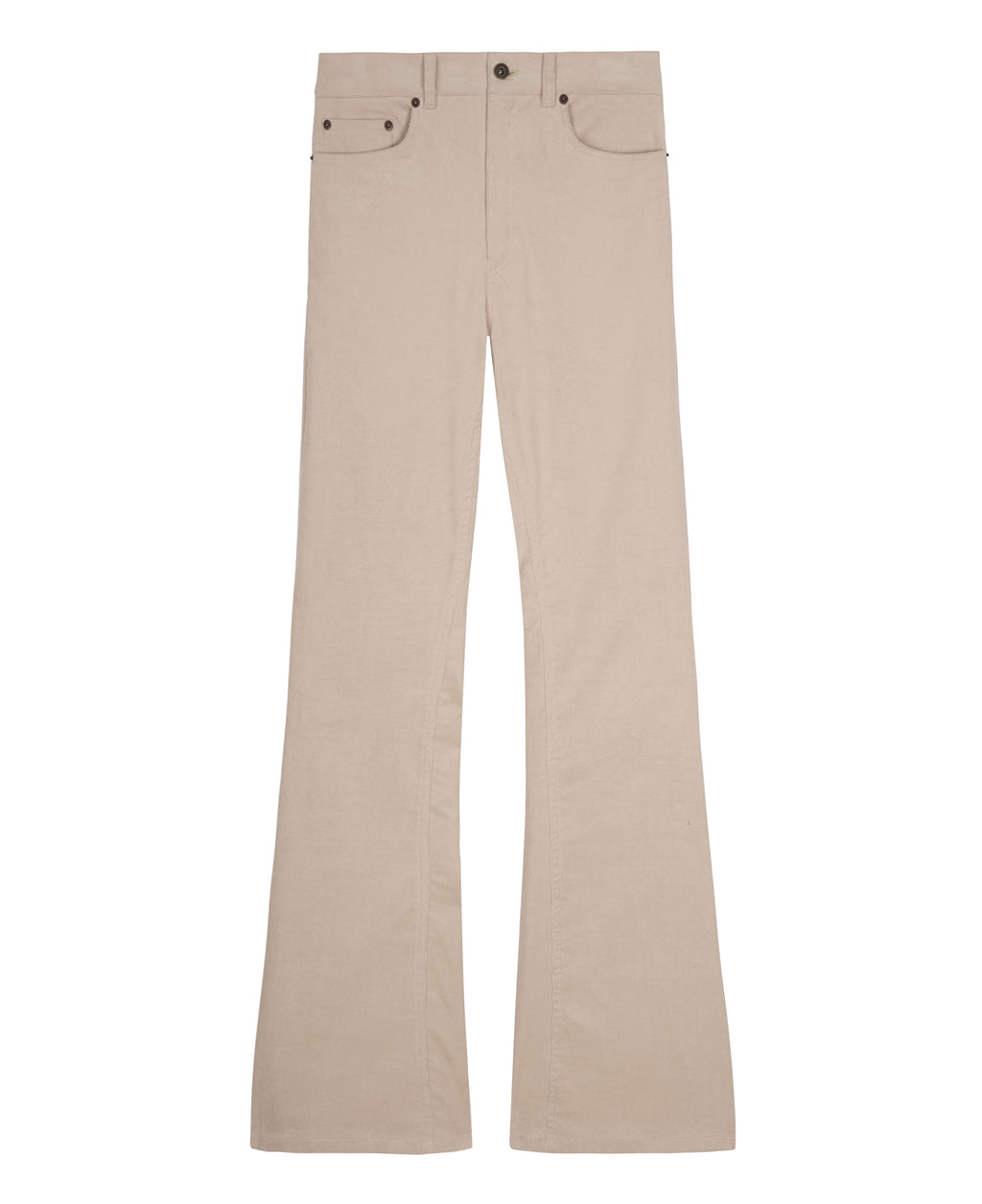 SAND CORDUROY MICK FLARE JEANS
24X32
25X32
26X32
27X32
28X32
29X32
30X32
31X32
32X32
33X32
34X32
36X32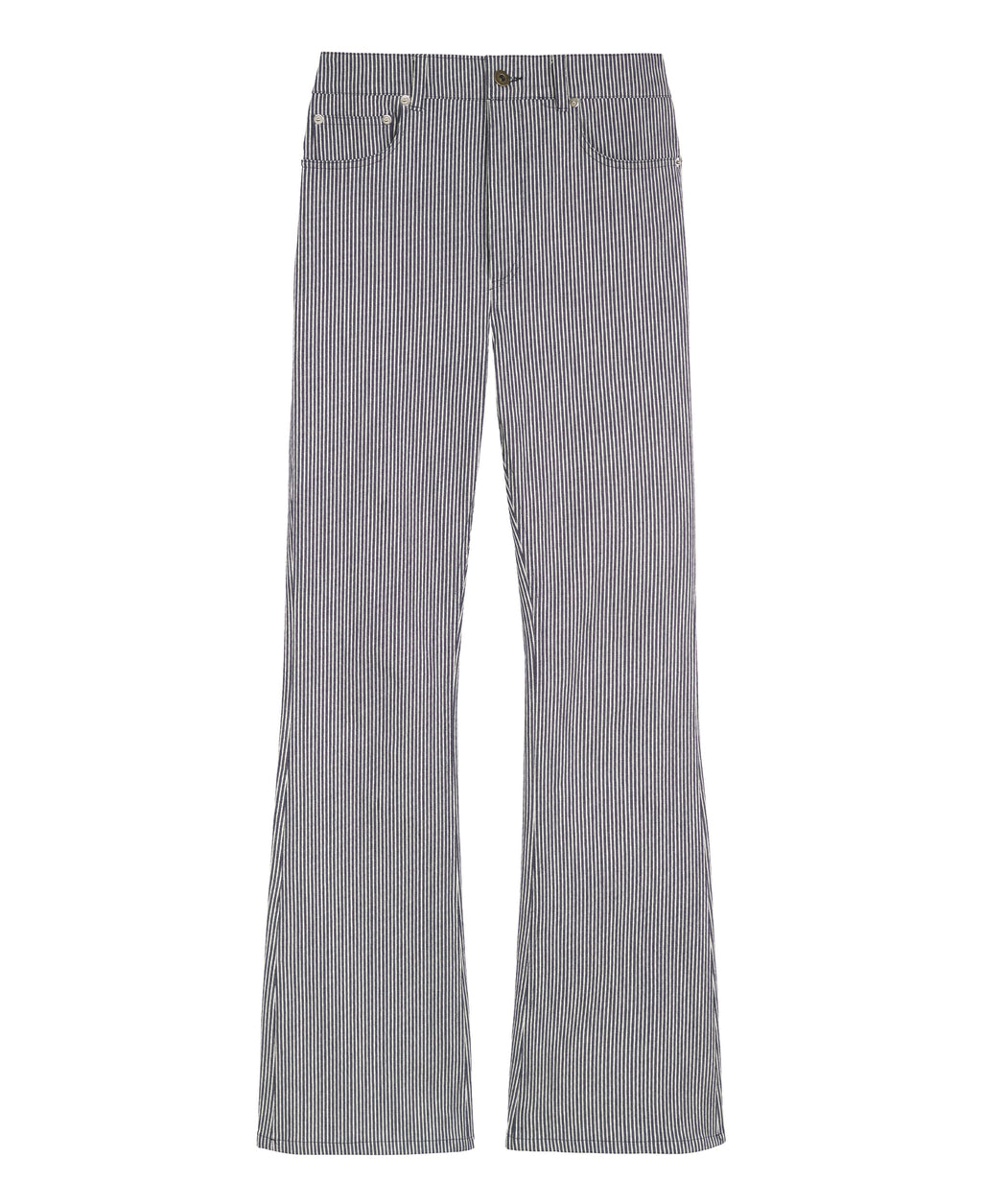 STRIPED HICKORY MICK FLARE JEANS
24X32
25X32
26X32
27X32
28X32
29X32
30X32
31X32
32X32
33X32
34X32
36X32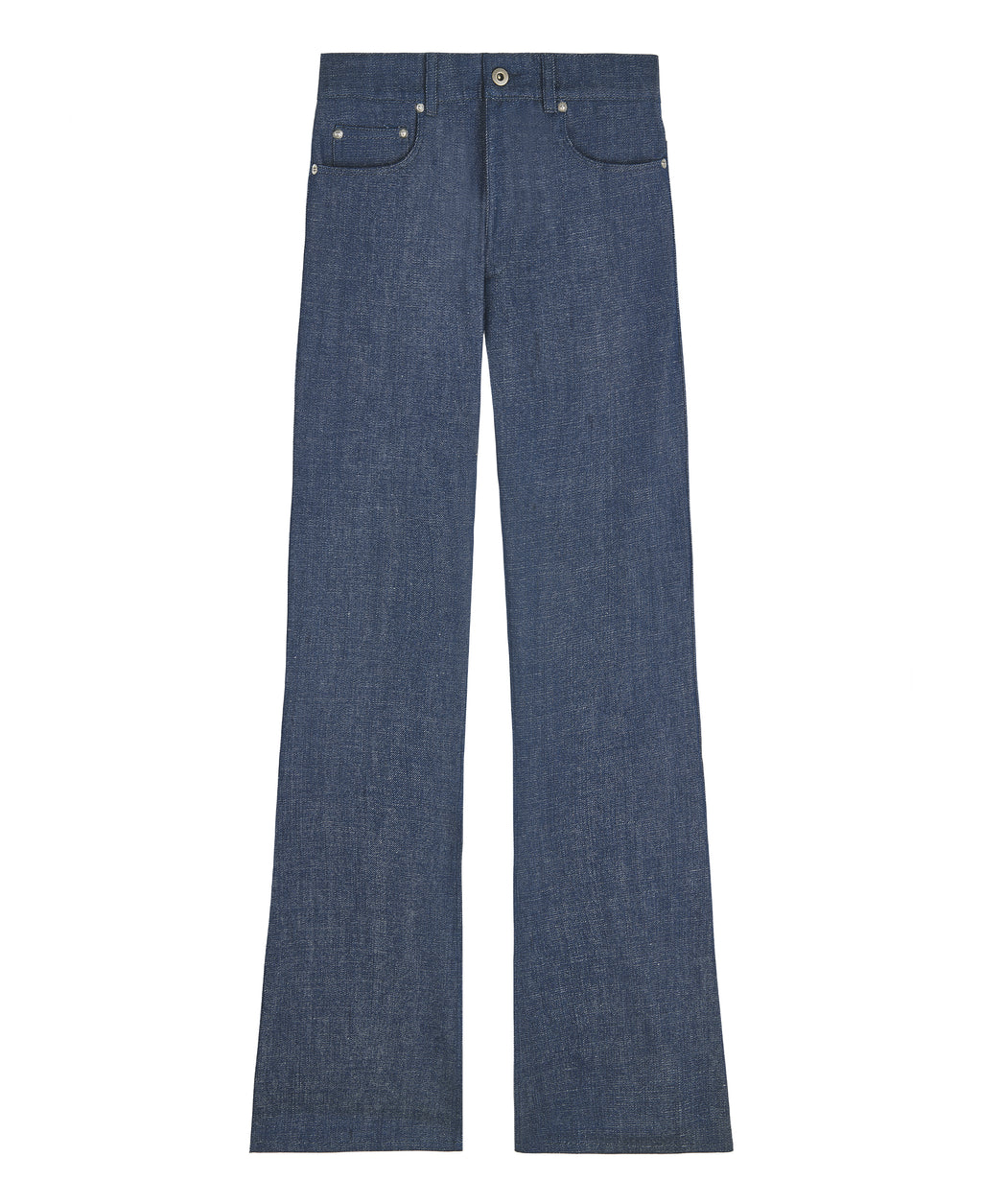 RAW DENIM MICK FLARE JEANS
24X32
25X32
26X32
27X32
28X32
29X32
30X32
31X32
32X32
33X32
34X32
36X32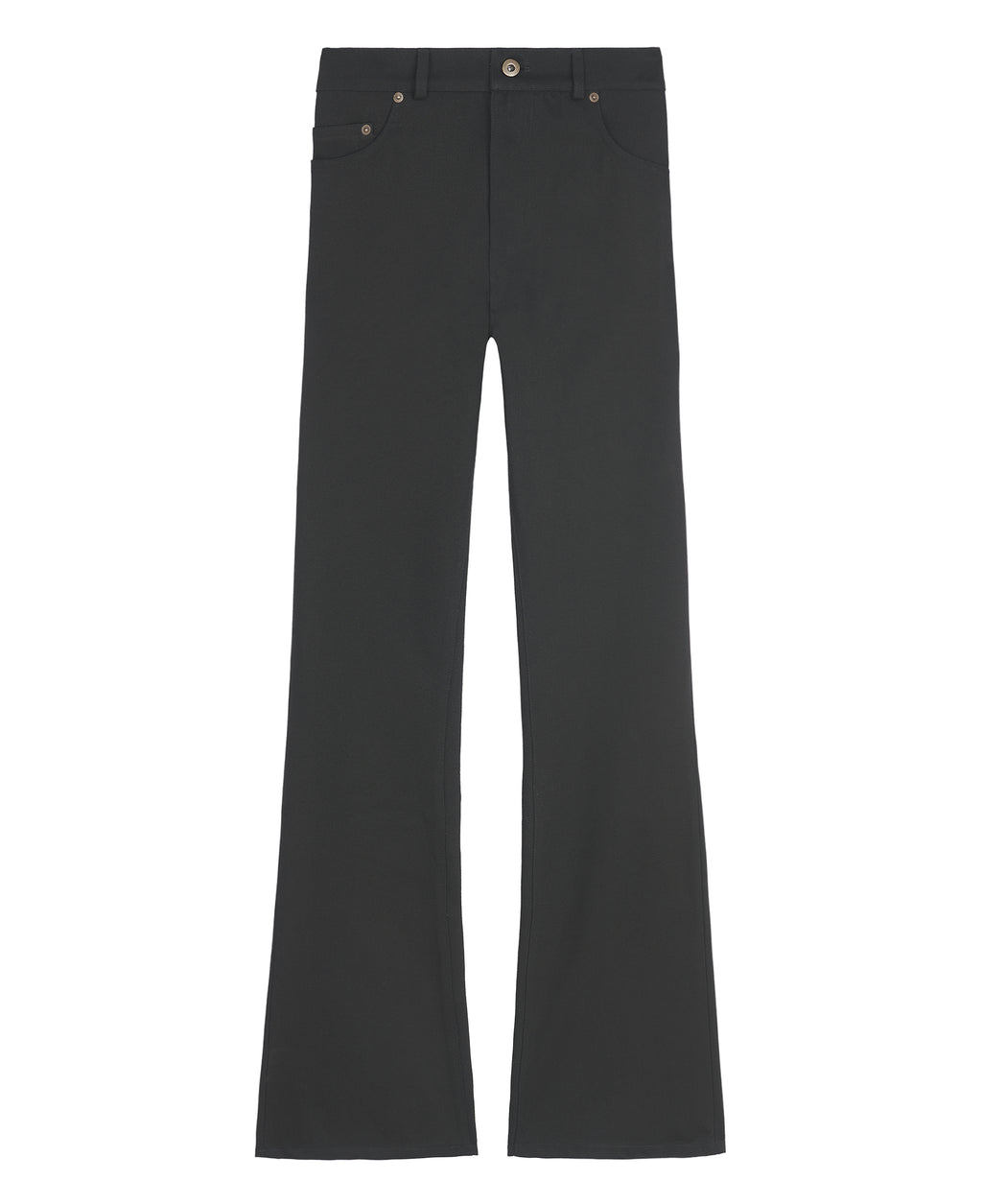 BLACK DENIM MICK FLARE JEANS
24X32
25X32
26X32
27X32
28X32
29X32
30X32
31X32
32X32
33X32
34X32
36X32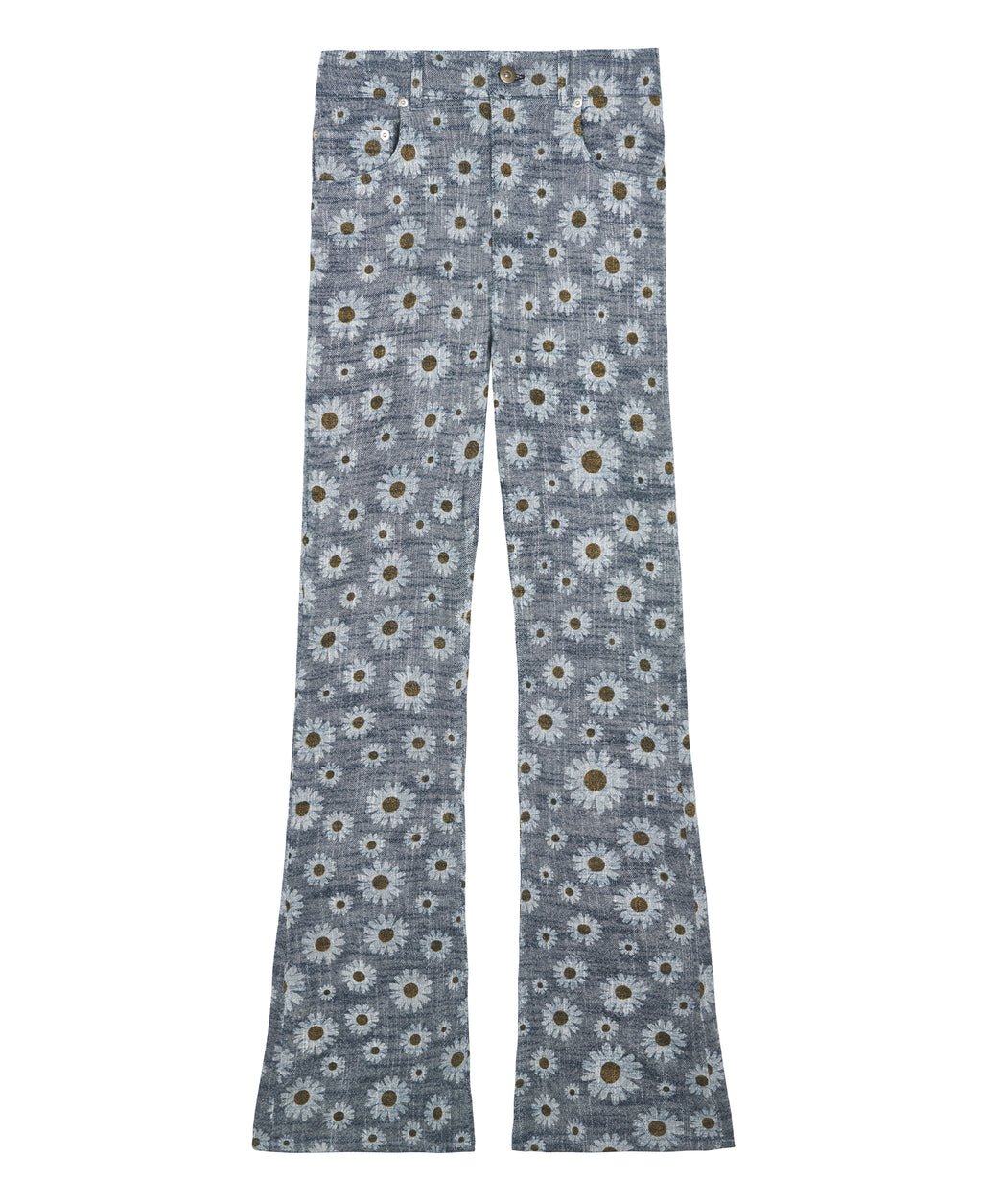 LINEN FLOWER MICK FLARE JEANS
24X32
25X32
26X32
27X32
28X32
29X32
30X32
31X32
32X32
33X32
34X32
36X32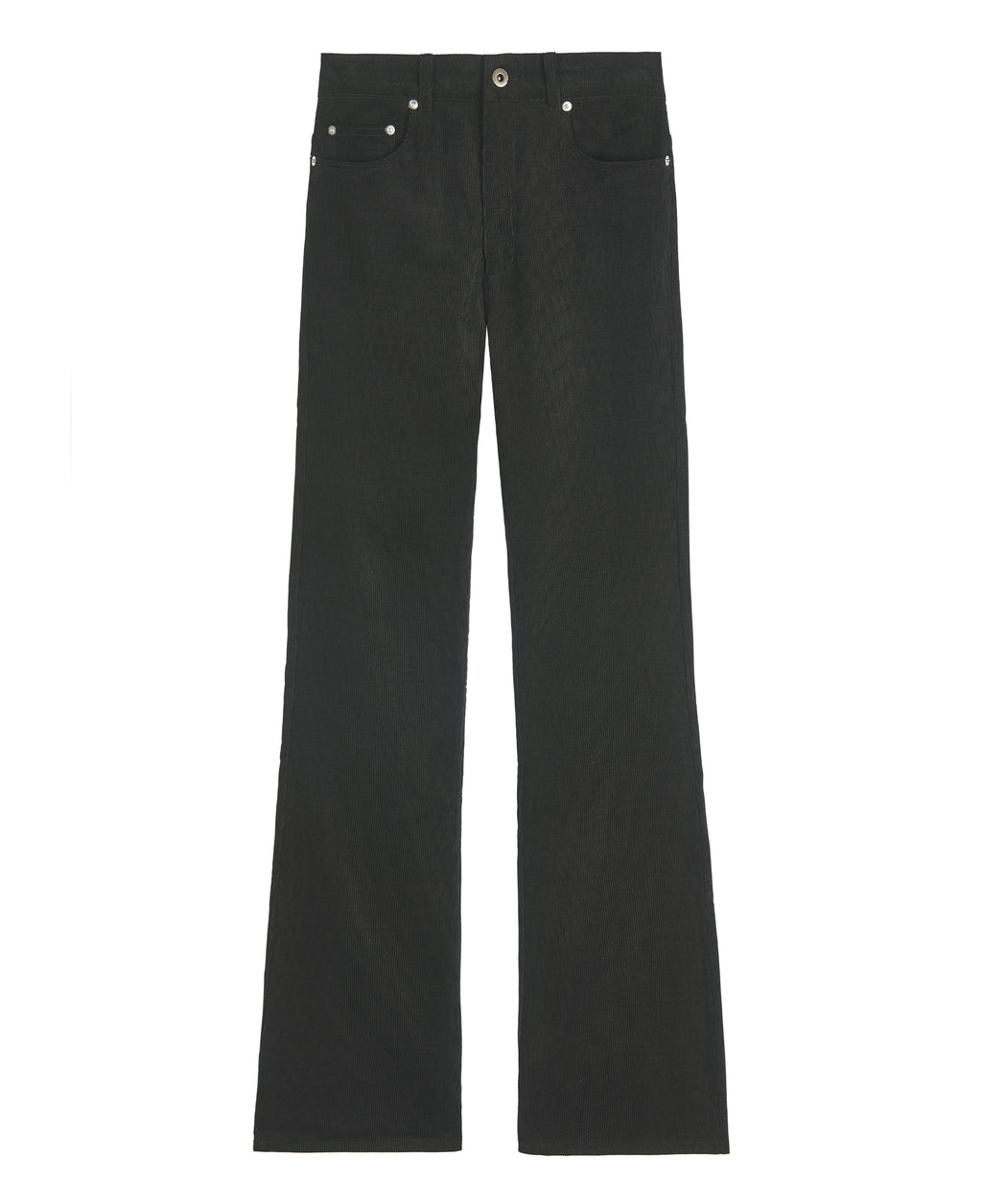 BLACK CORDUROY MICK FLARE JEANS
24X32
25X32
26X32
27X32
28X32
29X32
30X32
31X32
32X32
33X32
34X32
36X32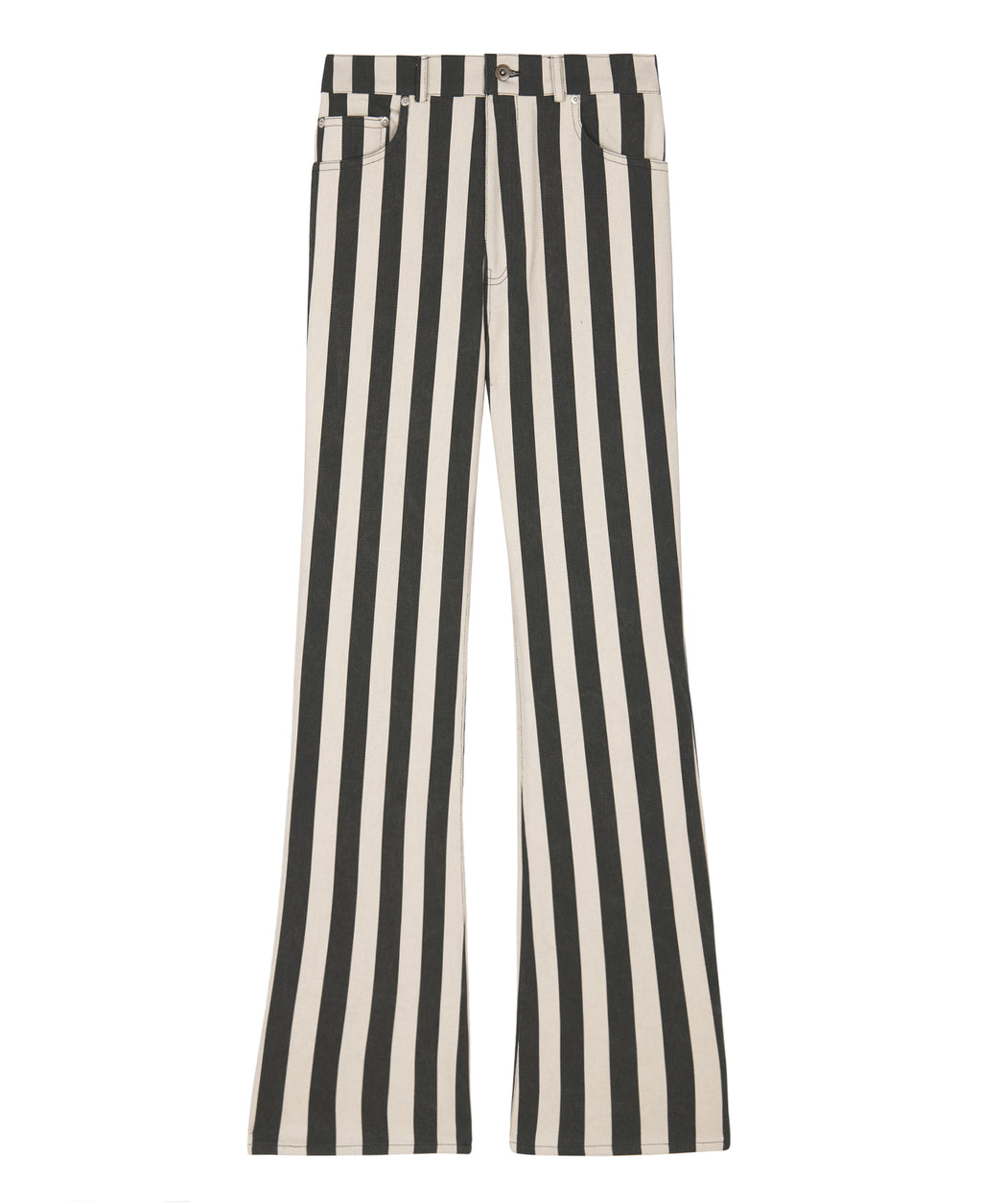 BLACK STRIPED DENIM MICK FLARE JEANS
24X32
25X32
26X32
27X32
28X32
29X32
30X32
31X32
32X32
33X32
34X32
36X32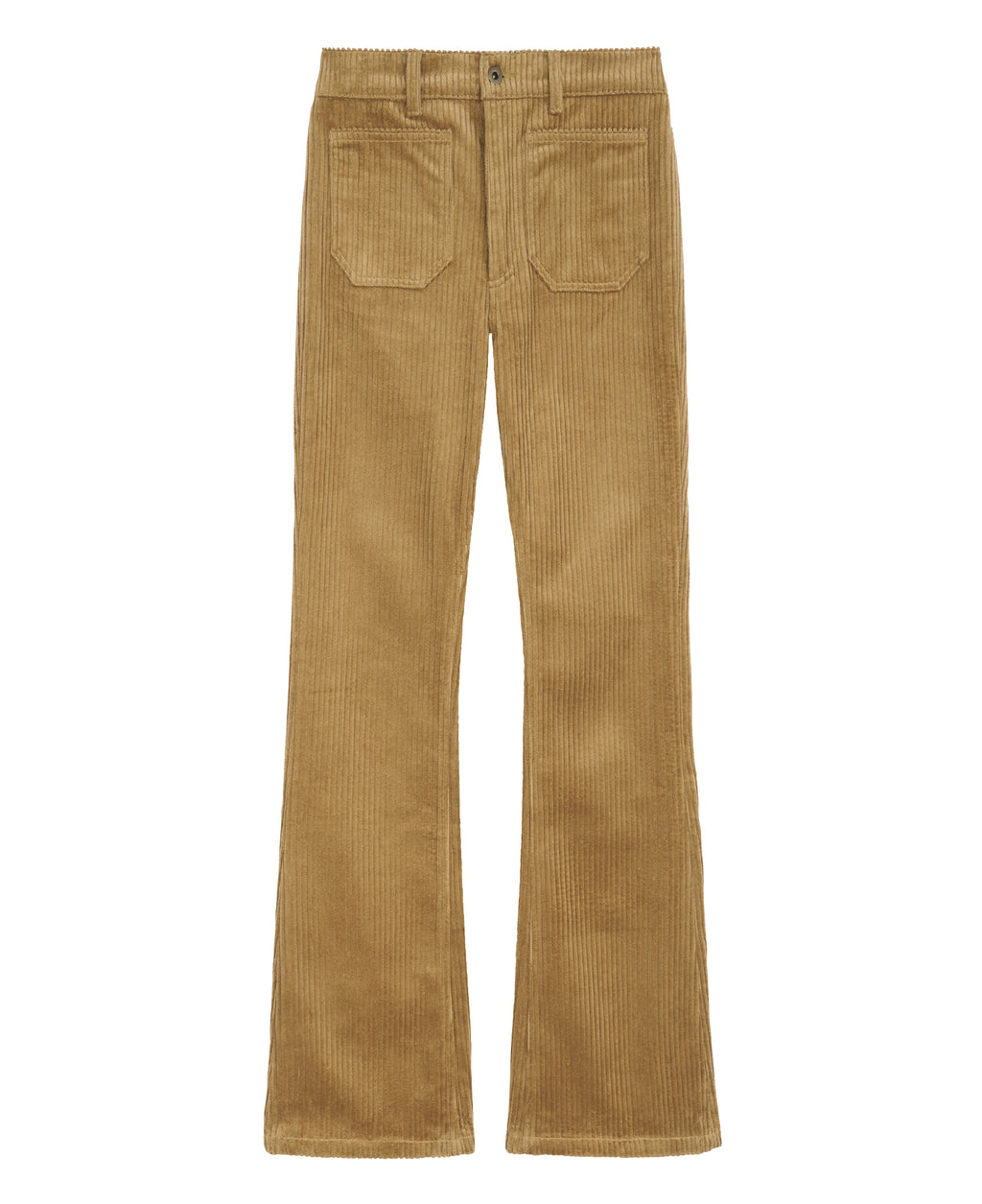 CAMEL CORDUROY MELODY FLARE JEANS
25X32
26X32
27X32
28X32
29X32
30X32
31X32
32X32
33X32
34X32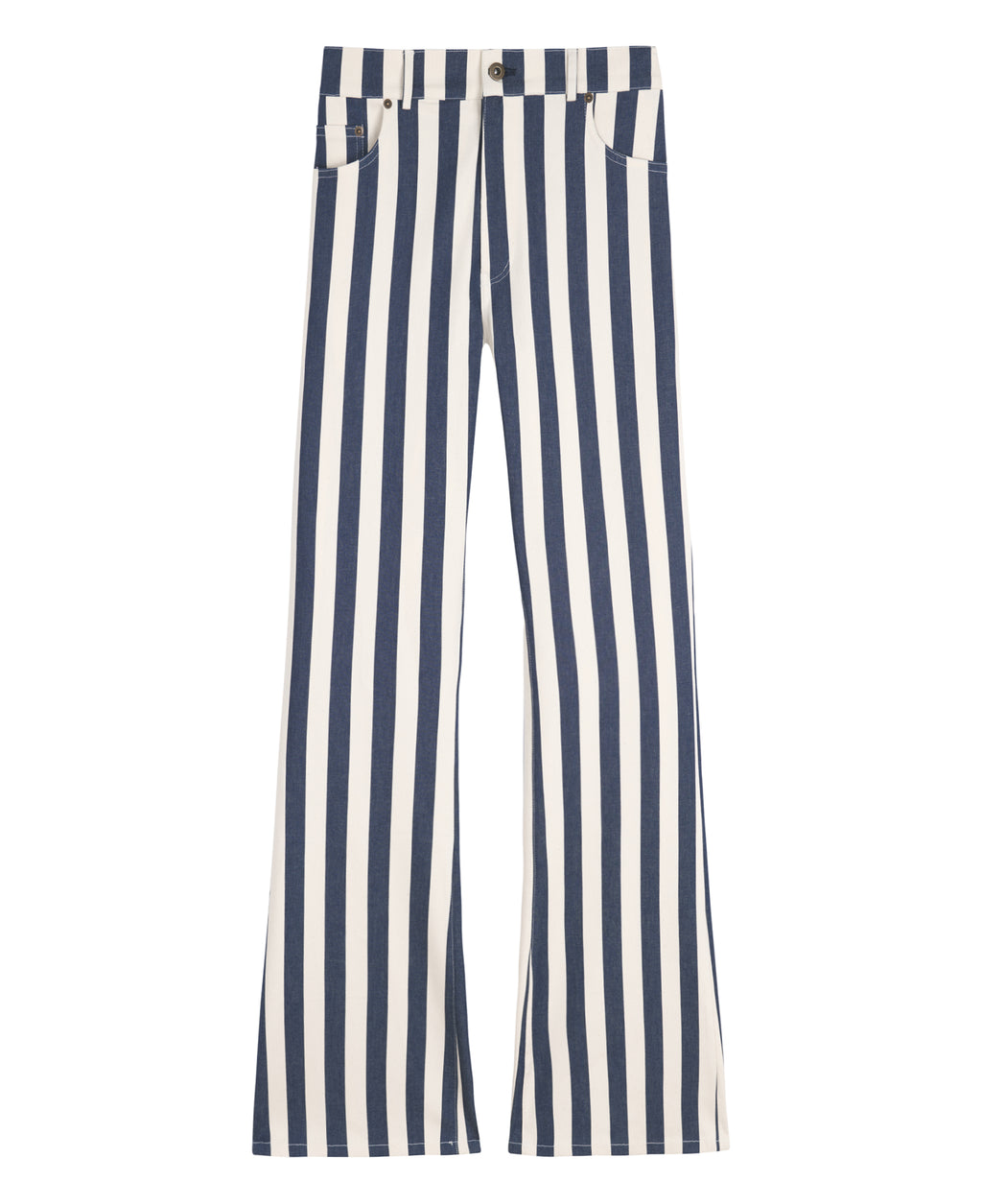 STRIPED DENIM MICK FLARE JEANS
24X32
25X32
26X32
27X32
28X32
29X32
30X32
31X32
32X32
33X32
34X32
36X32
BLACK CORDUROY MELODY FLARE JEANS
25X32
26X32
27X32
28X32
29X32
30X32
31X32
32X32
33X32
34X32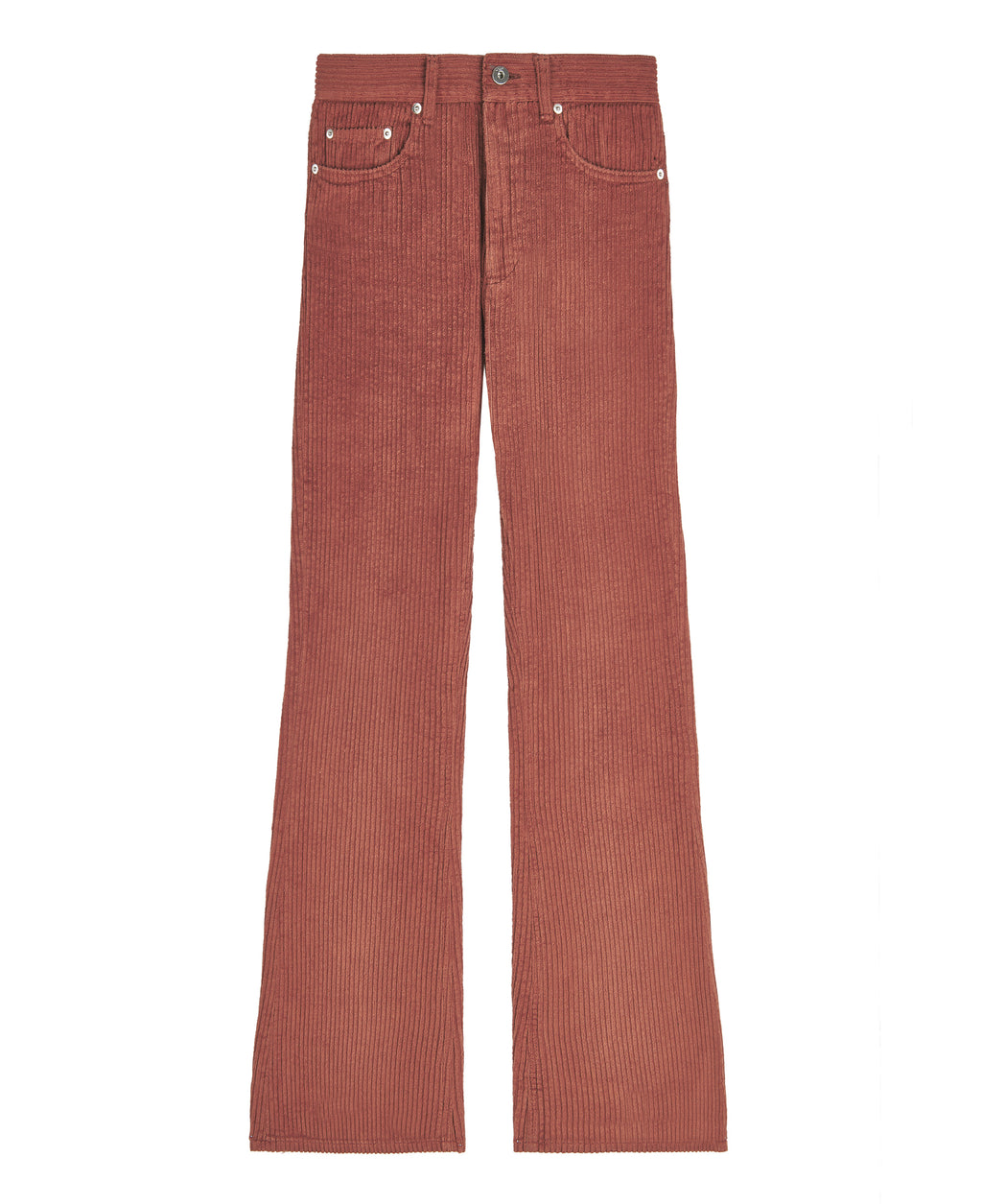 RED CLAY CORDUROY MICK FLARE JEANS
24/32
25X32
26X32
27X32
28X32
29X32
30X32
31X32
32X32
33X32
34X32
36X32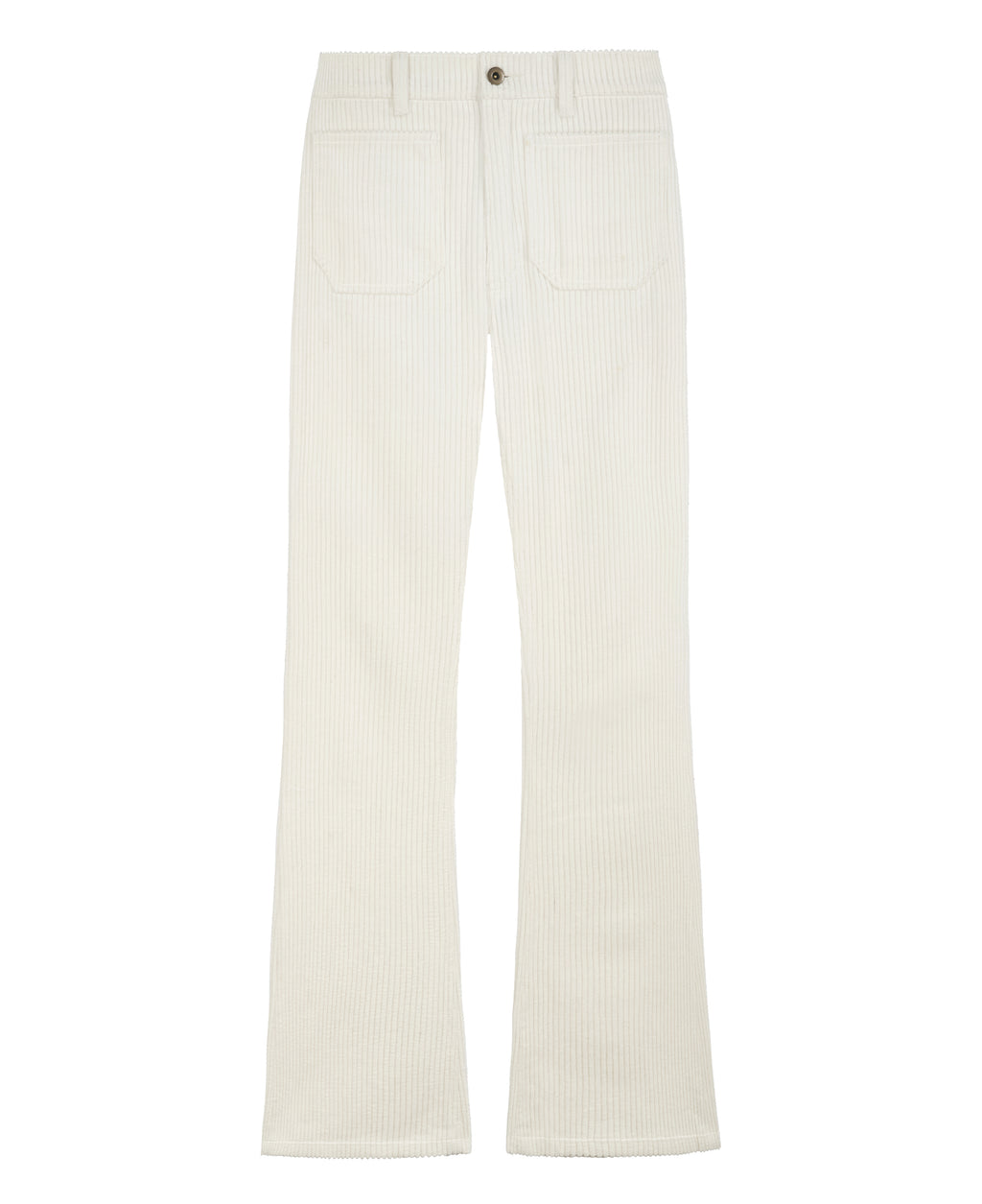 WHITE CORDUROY MELODY FLARE JEANS
25X32
26X32
27X32
28X32
29X32
30X32
31X32
32X32
33X32
34X32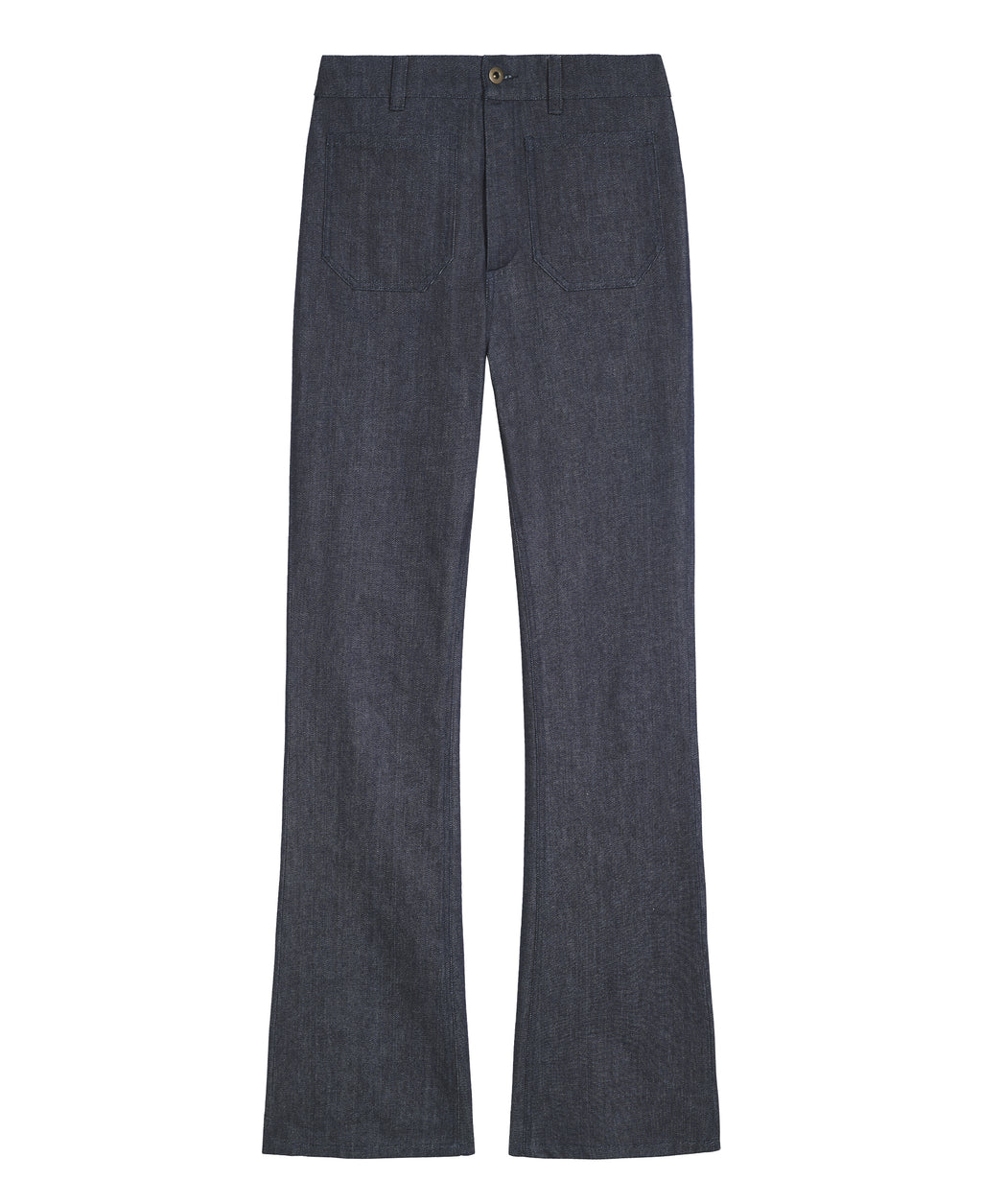 RAW DENIM MELODY FLARE JEANS
24X32
25X32
26X32
27X32
28X32
29X32
30X32
31X32
32X32
33X32
34X32
36X32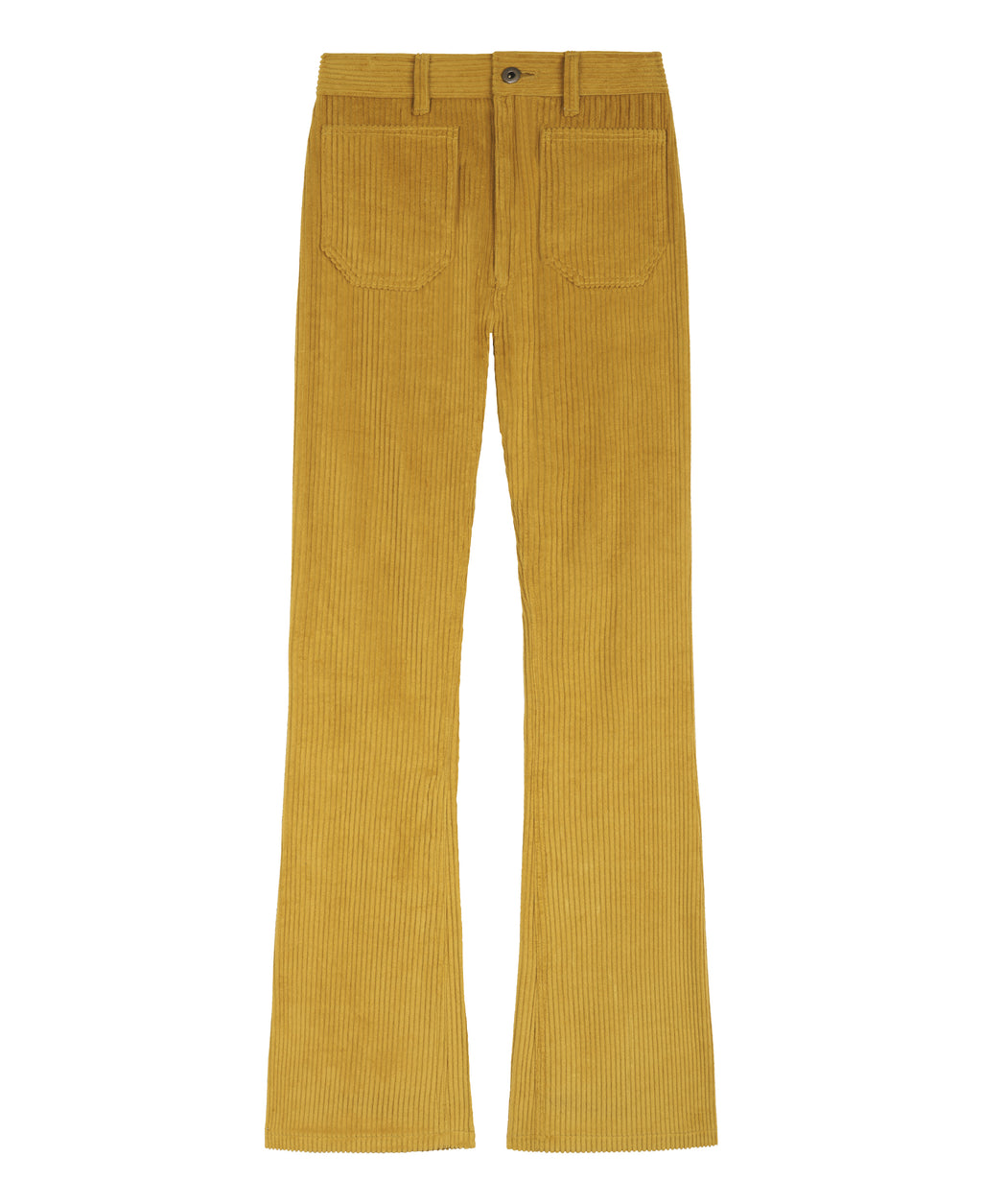 AMBER CORDUROY MELODY FLARE JEANS
25X32
26X32
27X32
28X32
29X32
30X32
31X32
32X32
33X32
34X32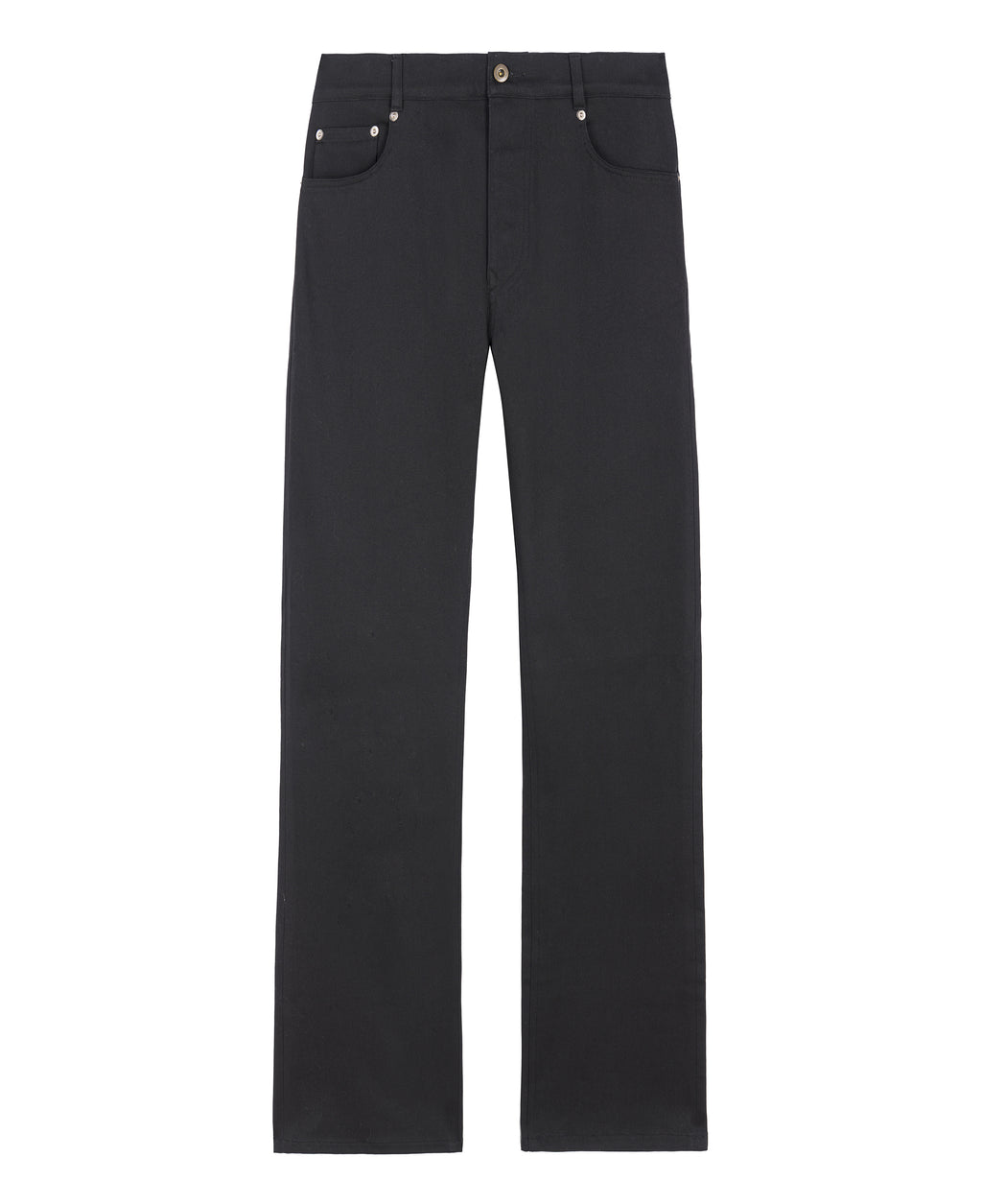 BLACK IGGY BOOTCUT JEANS
25X32
26X32
27X32
28X32
29X32
30X32
31X32
32X32
33X32
34X32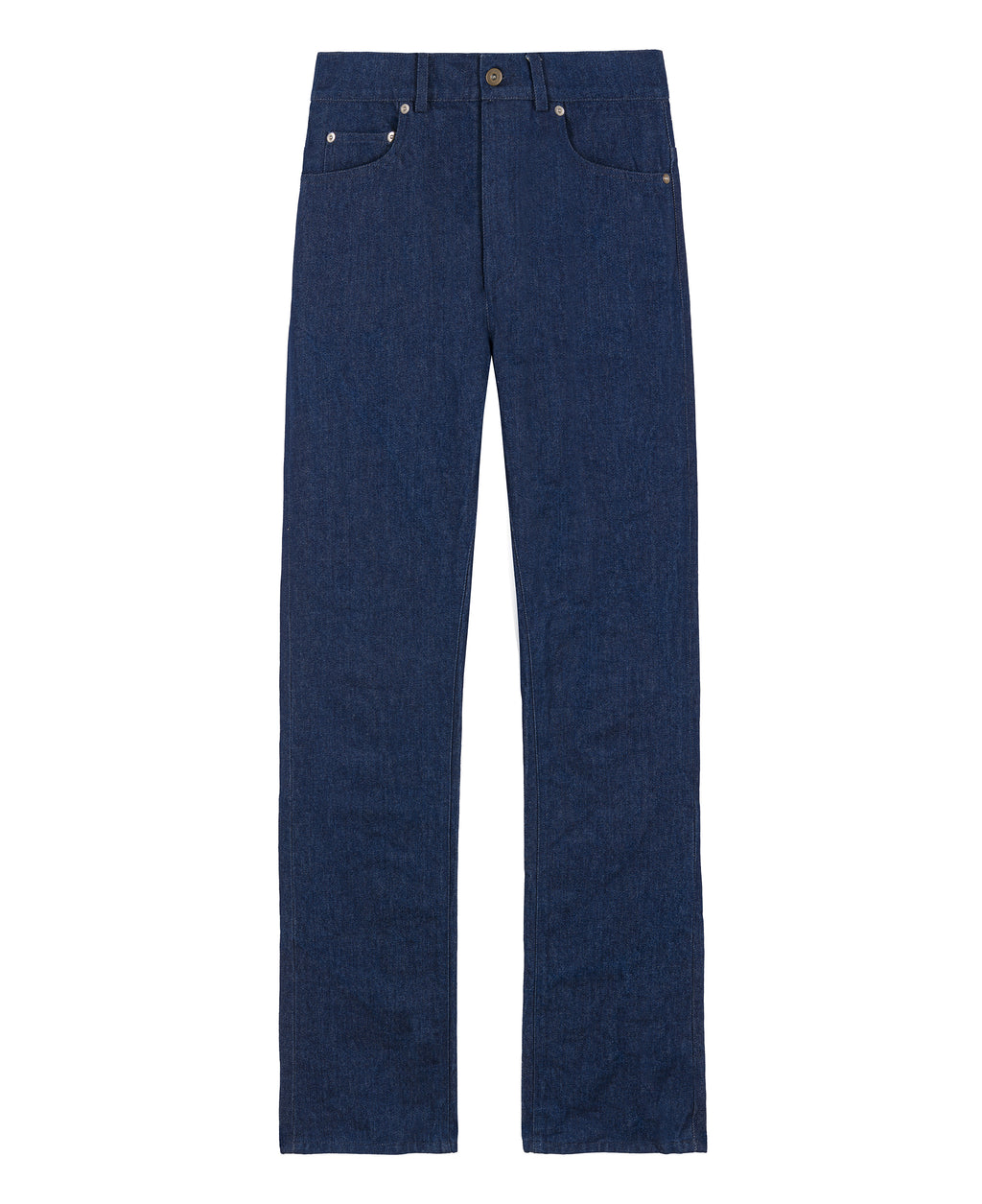 RAW IGGY BOOTCUT JEANS
25X32
26X32
27X32
28X32
29X32
30X32
31X32
32X32
33X32
34X32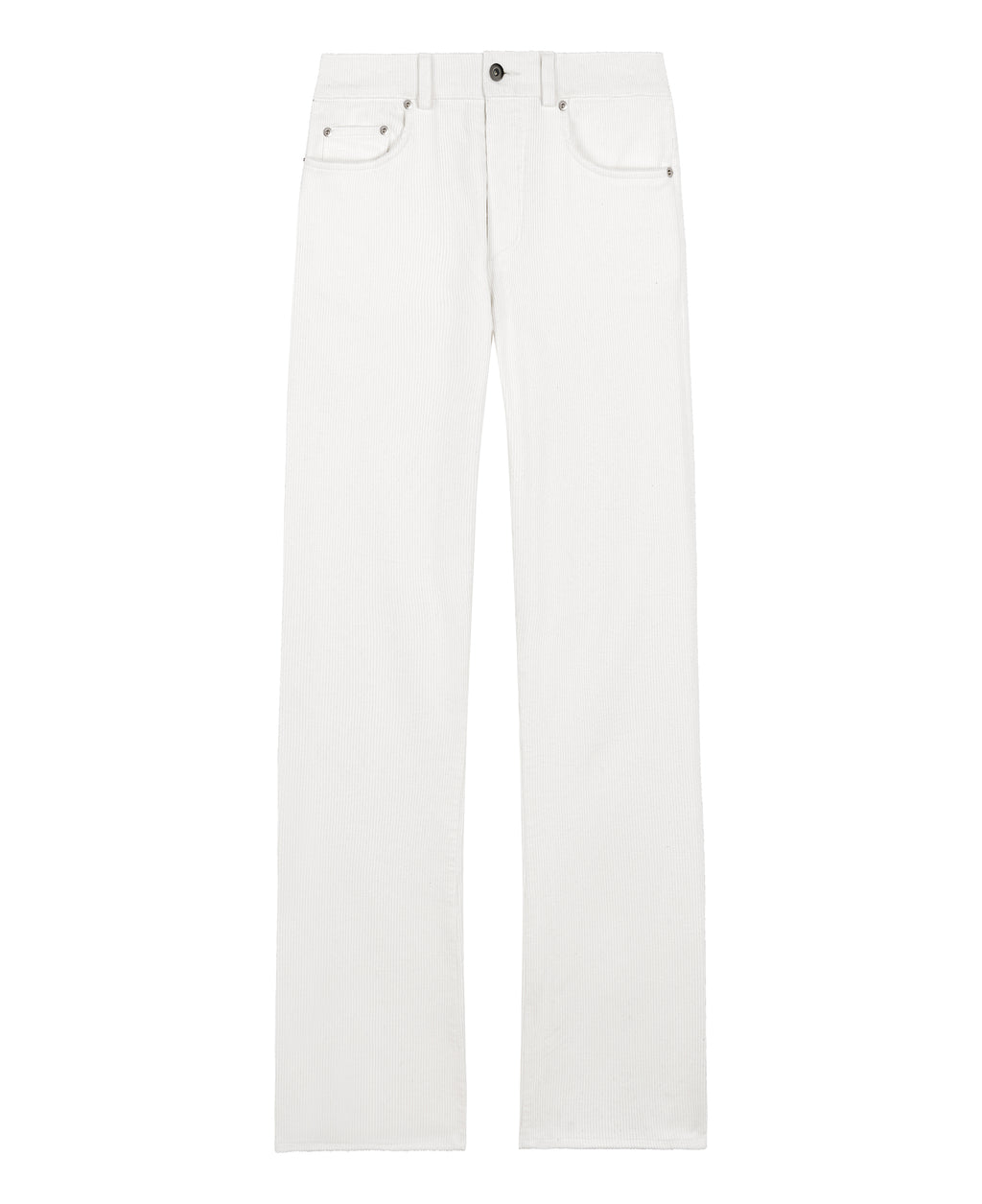 WHITE IGGY BOOTCUT JEANS
25X32
26X32
27X32
28X32
29X32
30X32
31X32
32X32
33X32
34X32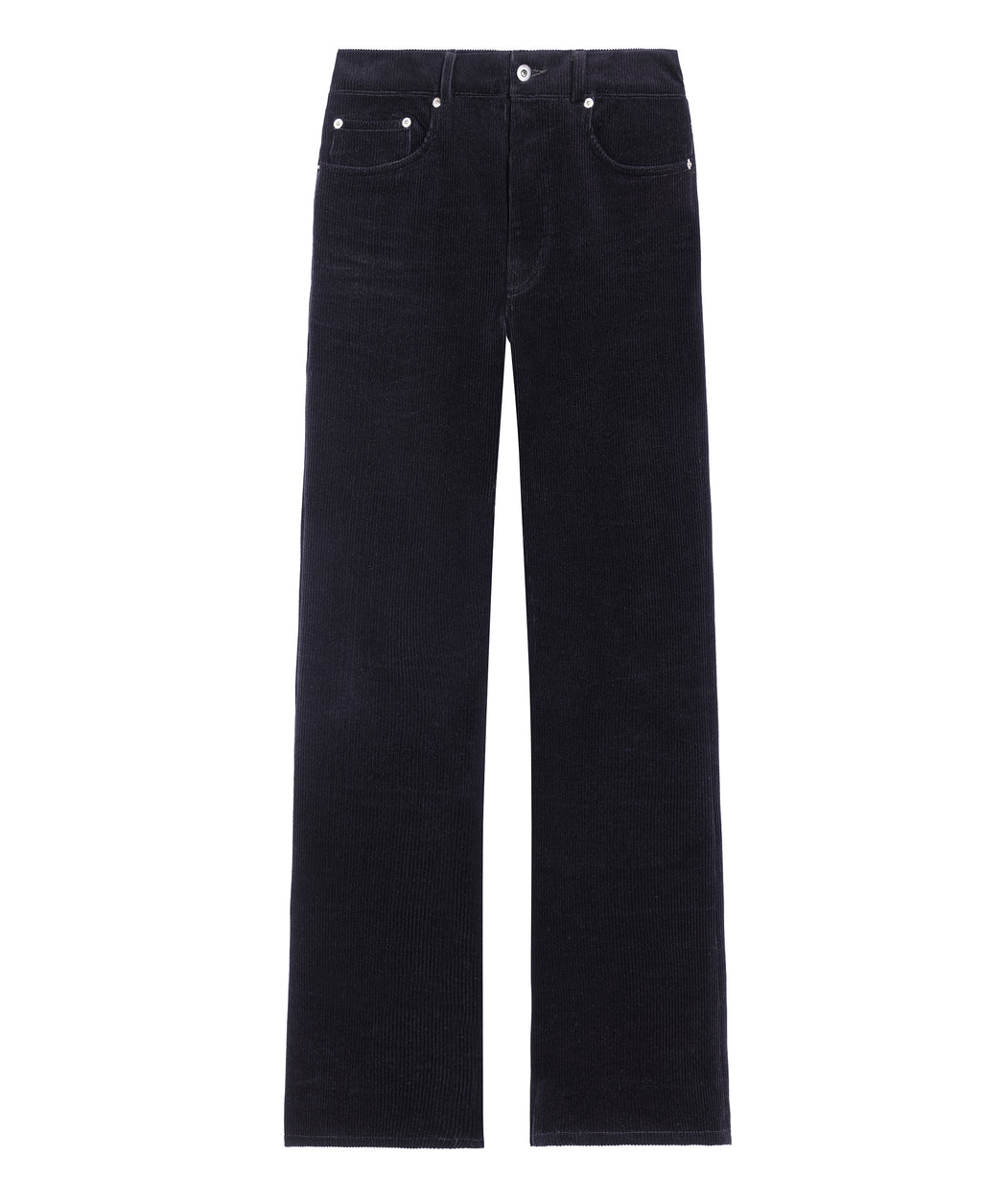 NAVY IGGY BOOTCUT JEANS
25X32
26X32
27X32
28X32
29X32
30X32
31X32
32X32
33X32
34X32