TURN ON TUNE IN DROP OUT LAVENDER BLUE TEE
TURN ON TUNE IN DROP OUT LAVENDER BLUE TEE
Iconic vintage unisex lavender blue blue t-shirt with short sleeves and rounded collar, TURN ON TUNE IN DROP OUT flocked
What's behind the design?
These words refer to the famous proverb dictated by Timothy Leary in 1966 which urged people to embrace cultural changes through the use of psychedelics by detaching from the existing conventions and hierarchies in society. It was also the motto of his Ligue for Spirituality Discovery which promoted the use of LSD for the purpose of meditation, insight, and spiritual understanding.
In his own autobiographic book, Mr.Leary explains each part of the expression: 
"Turn on" meant go within to activate your neural and genetic equipment. Become sensitive to the many and various levels of consciousness and the specific triggers engaging them. Drugs were one way to accomplish this end. "Tune in" meant to interact harmoniously with the world around you—externalize, materialize, express your new internal perspectives. "Drop out" suggested an active, selective, graceful process of detachment from involuntary or unconscious commitments. "Drop Out" meant self-reliance, a discovery of one's singularity, a commitment to mobility, choice, and change."
Since the sixties counterculture revolution, the phrase has been referenced across different songs, films & books.
This garment is fully made of organic cotton and velvet printed in Paris.
We advise you to wash this garment upside-down at low-temperature (30°) and to favor a natural drying.
We  have selected the finest organic cotton to realize this tee. The fabric is certified GOTS, OEKO-TEX Standard 100 et FAIR WEAR. These three labels guarantee quality and ethics all along the production process.
Fits true to size, fits true to the sixties. Take your normal size.
Those who are in between sizes should go up to the nearest size.
Model wears a size S.

Measurments in cm
| | | | | | |
| --- | --- | --- | --- | --- | --- |
| | XS | S | M | L | XL |
| A - Half Chest | 46 | 49 | 52 | 55 | 58 |
| B- Body Lenght | 66 | 69 | 72 | 74 | 76 |
| C - Sleeve Lenght | 19.5 | 20.5 | 21.5 | 22.5 | 22.5 |
Free shipping worldwide on orders above 200 €.

Free returns and exchanges within 14 days of original purchase. Items must be unworn, unwashed, and undamaged with original packaging.
Visit our Shipping & Returns Policy page for more infos
Feel free to email us if you have any questions regarding this product.
Stay Trippy Little Hippie!
CREATE YOUR OUTFIT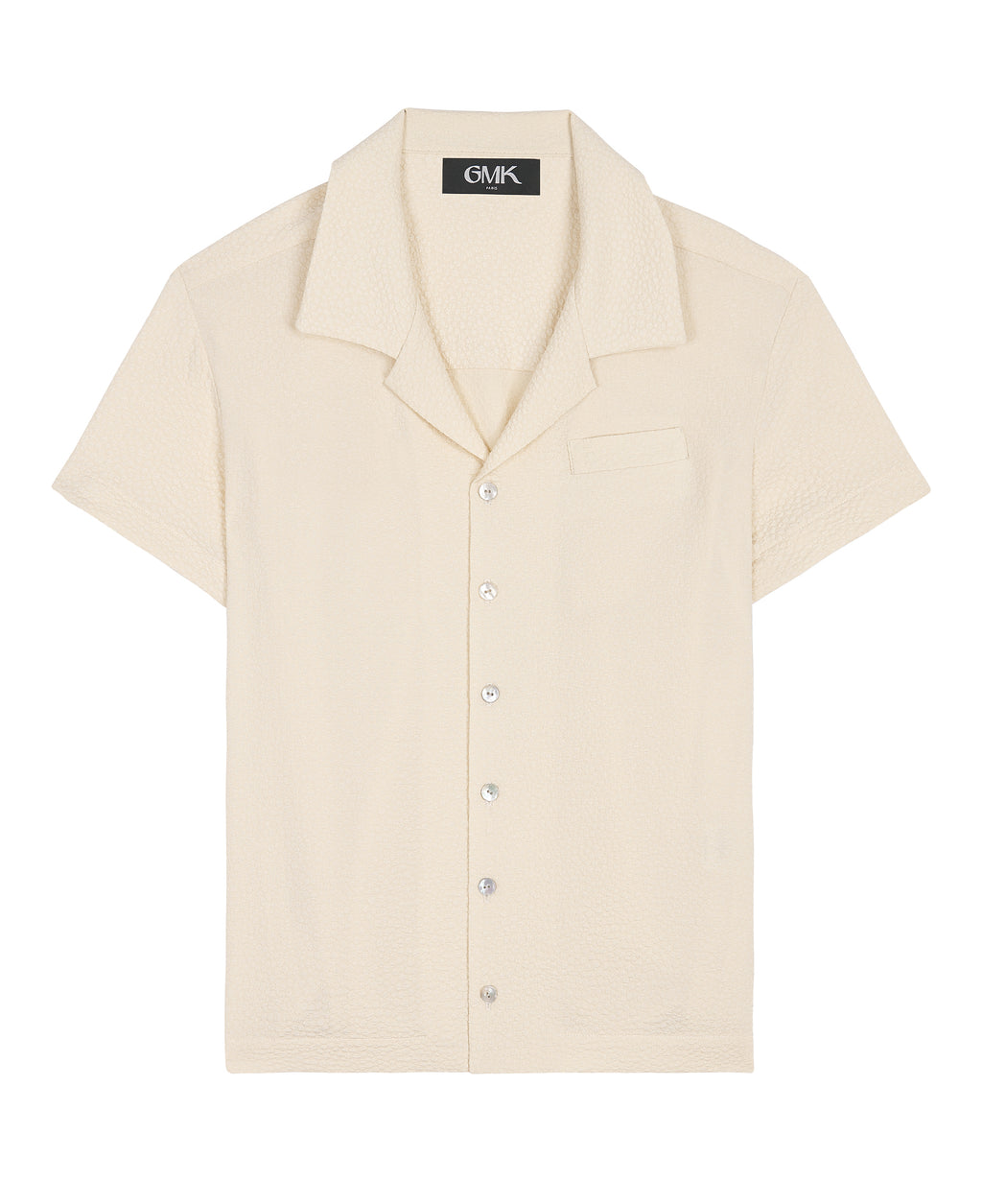 SHARK-COLLAR EXOTIC WAFFLE SHIRT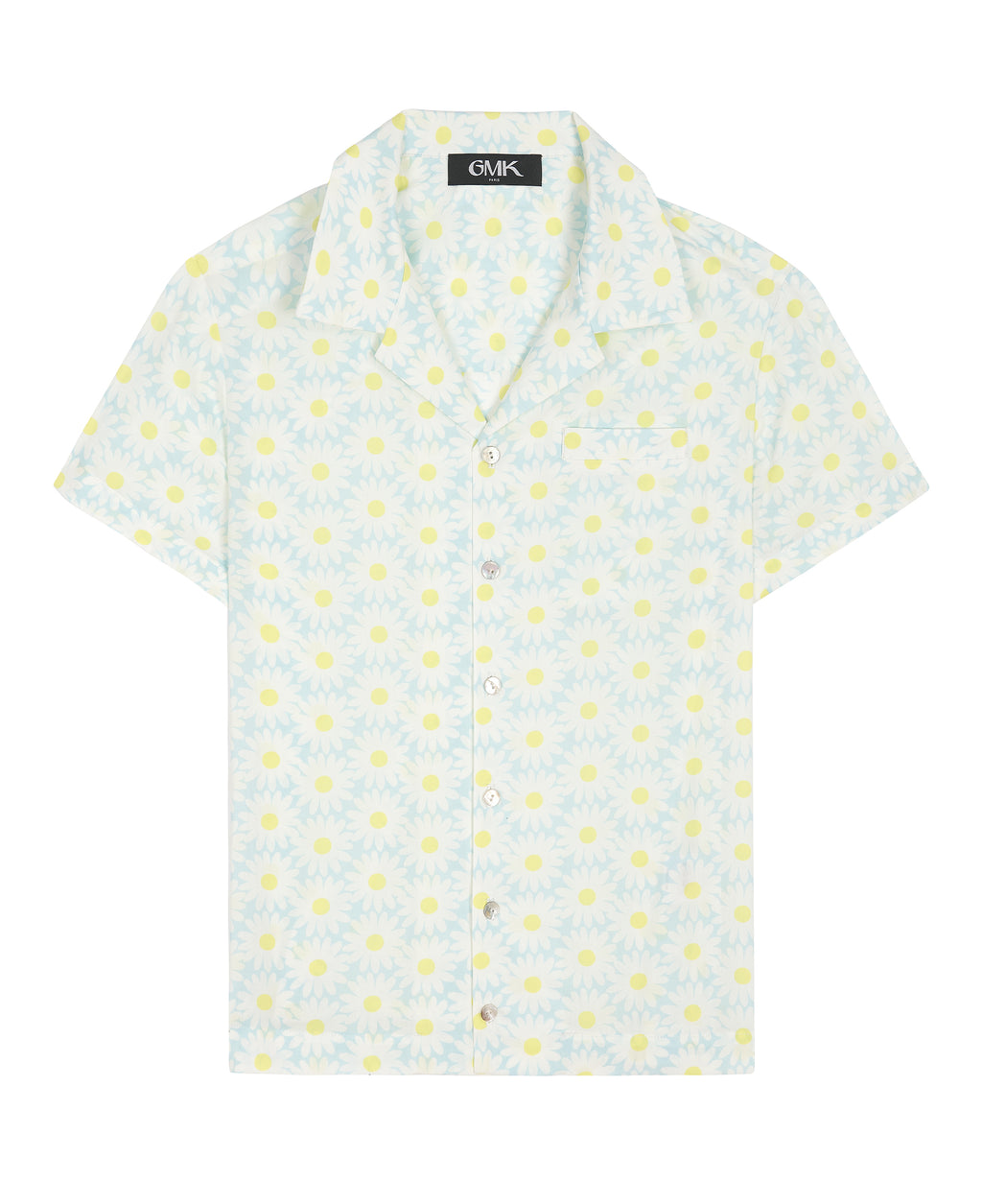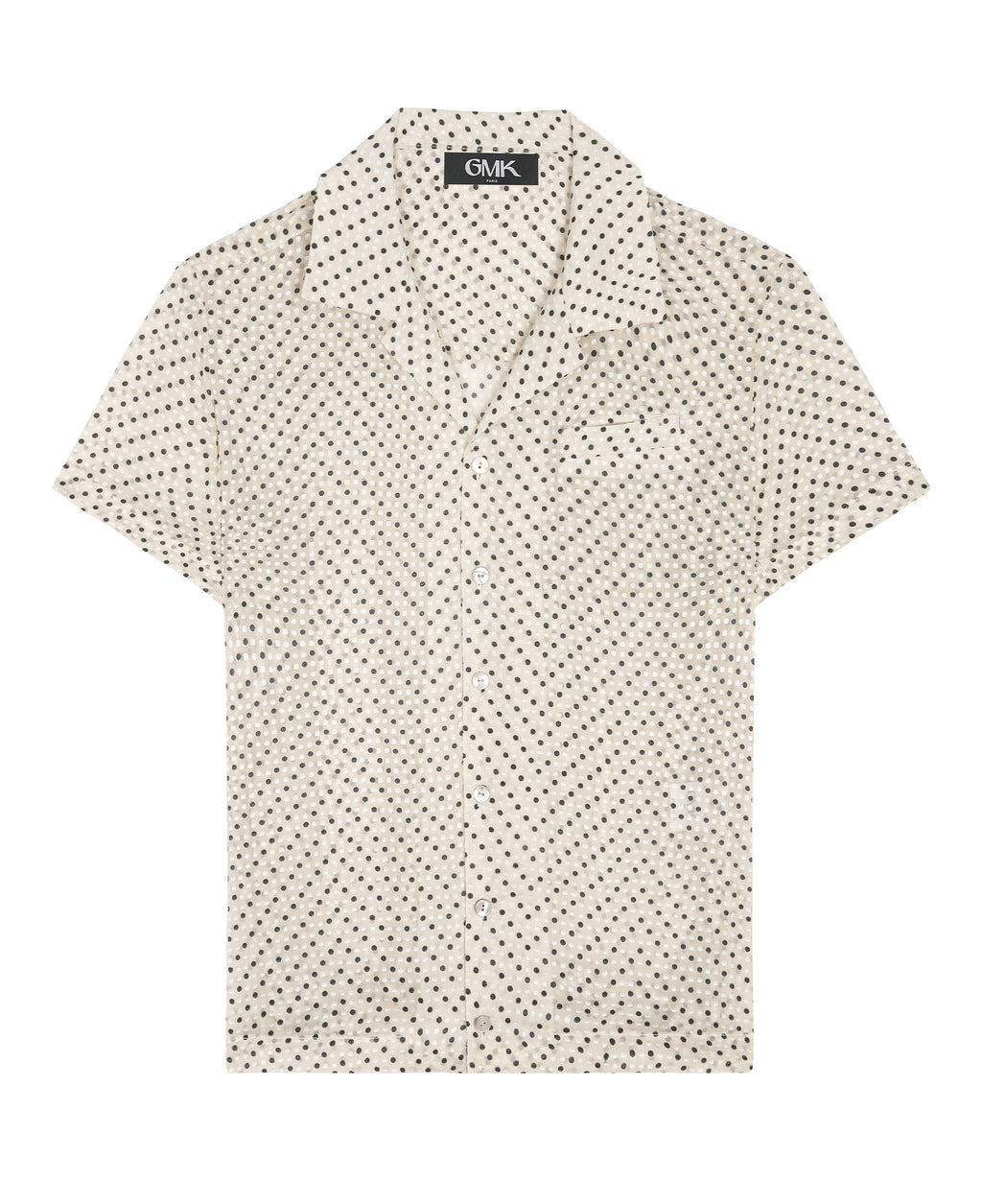 SHARK-COLLAR AZURE DOTS SHIRT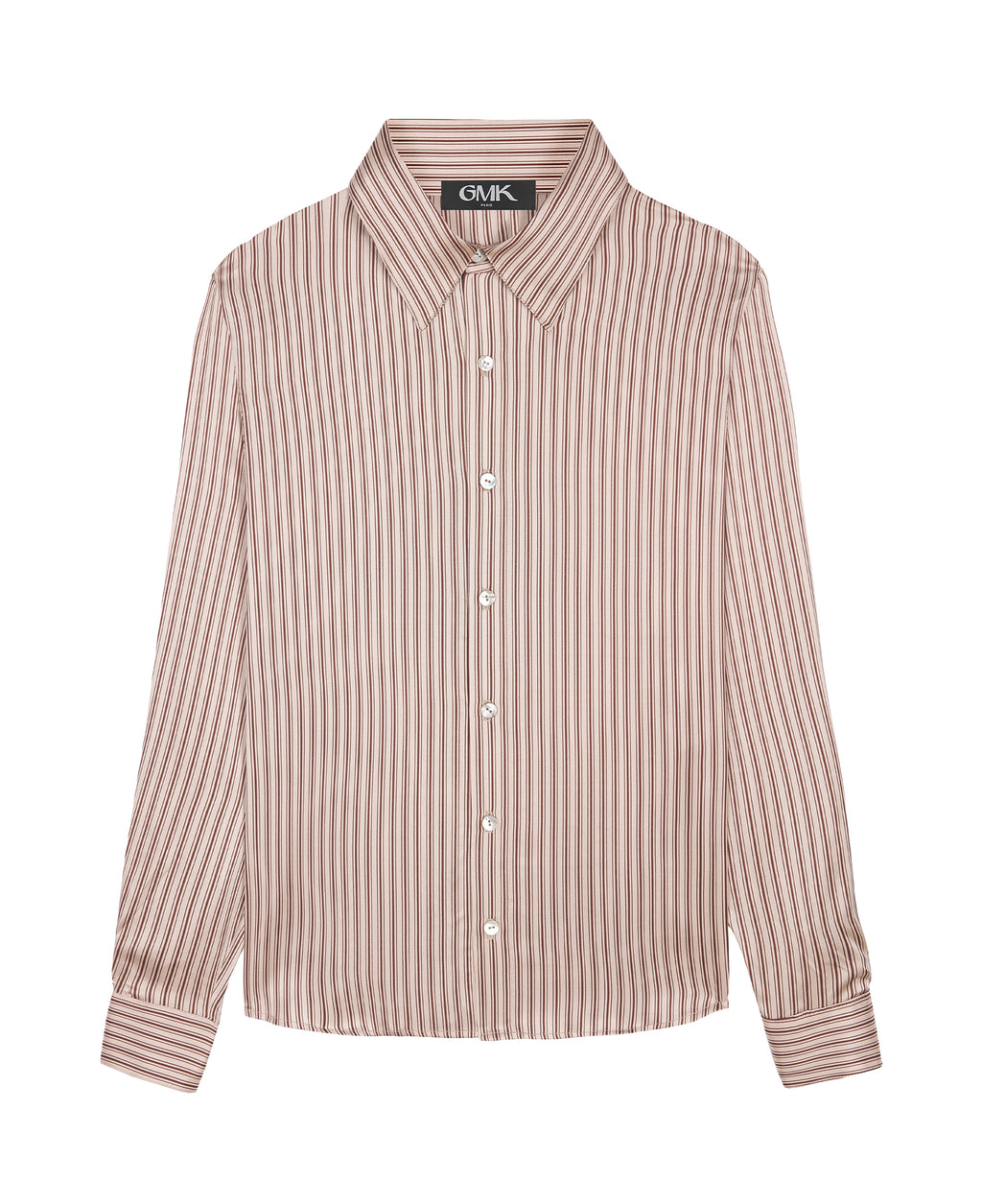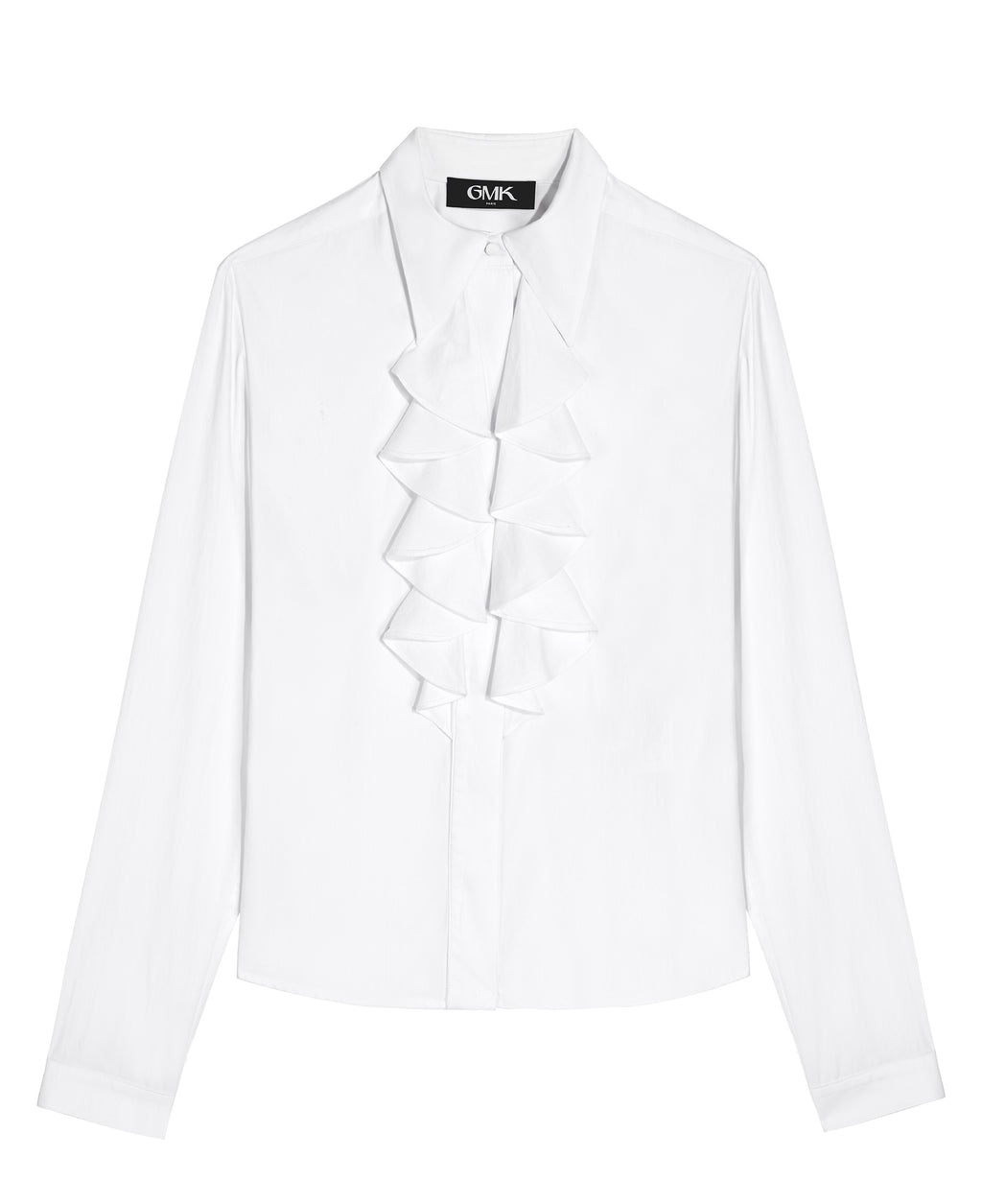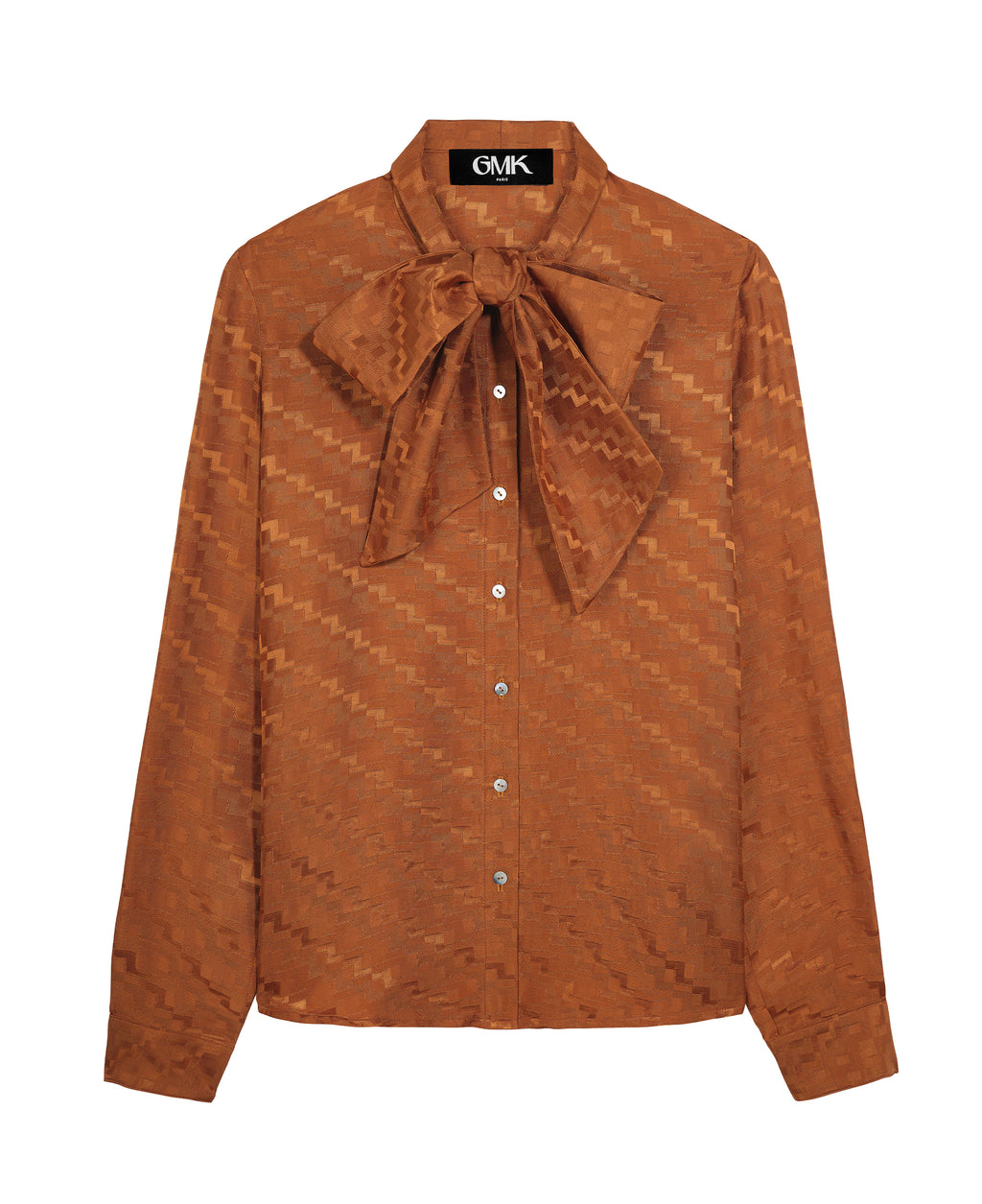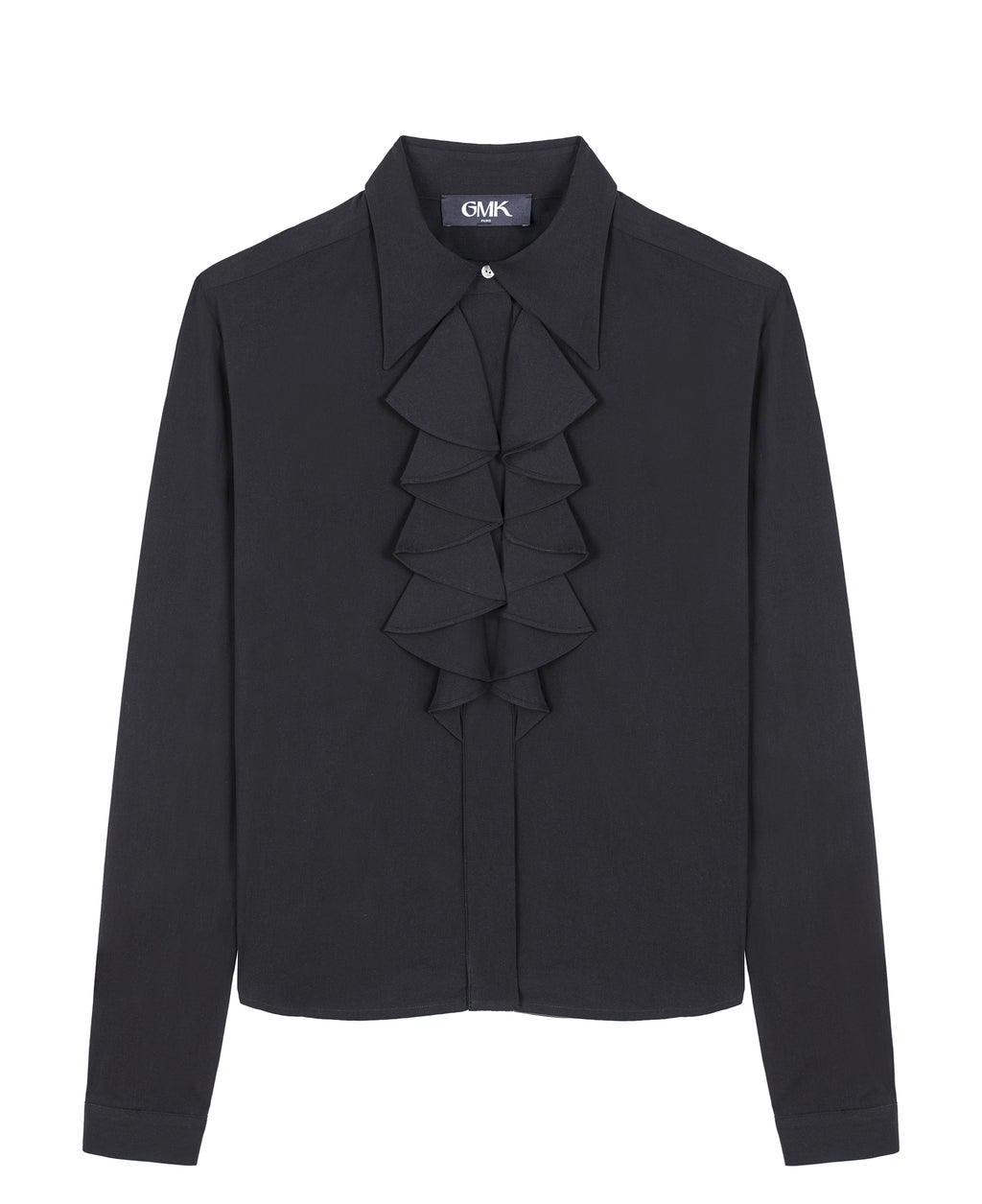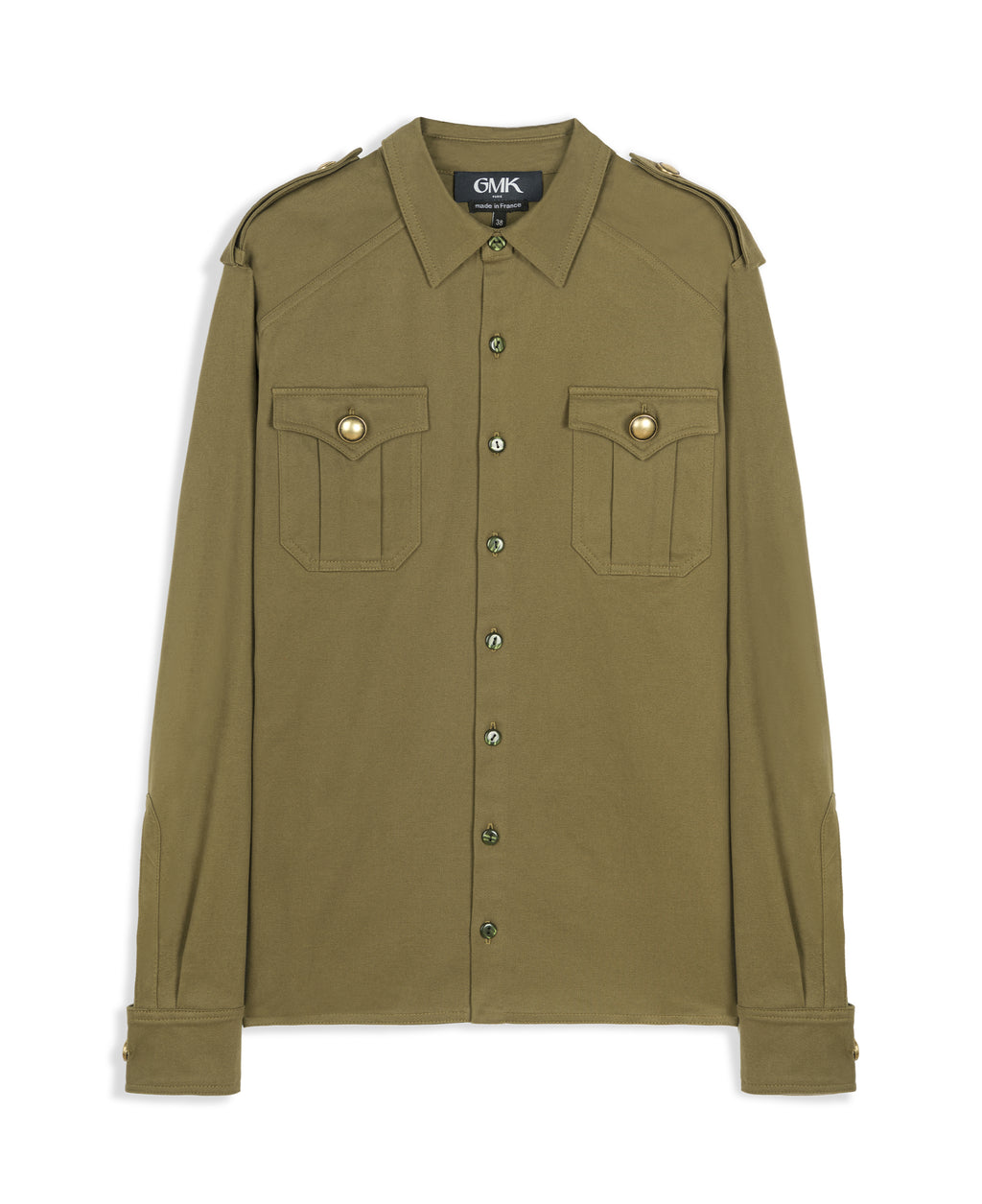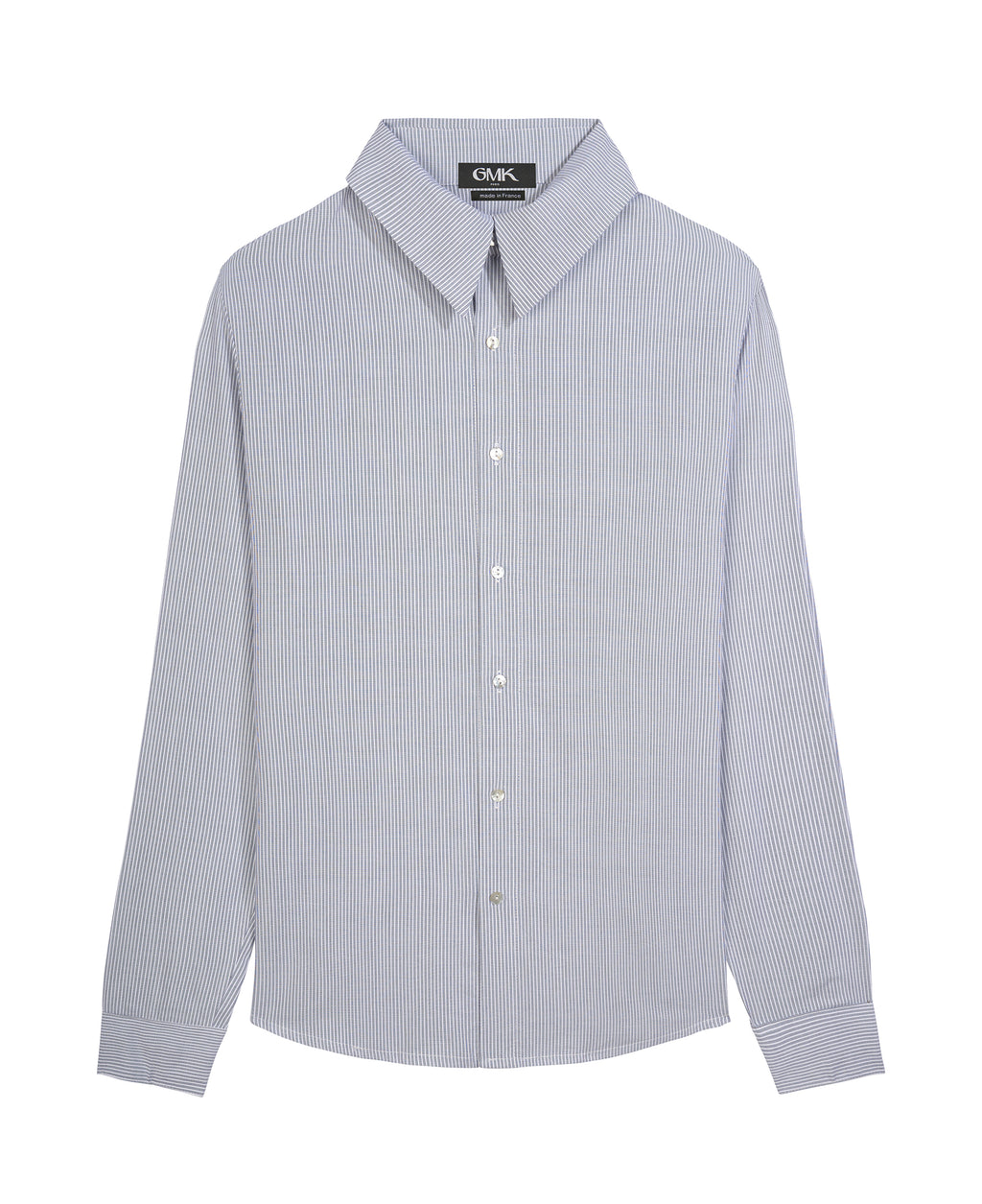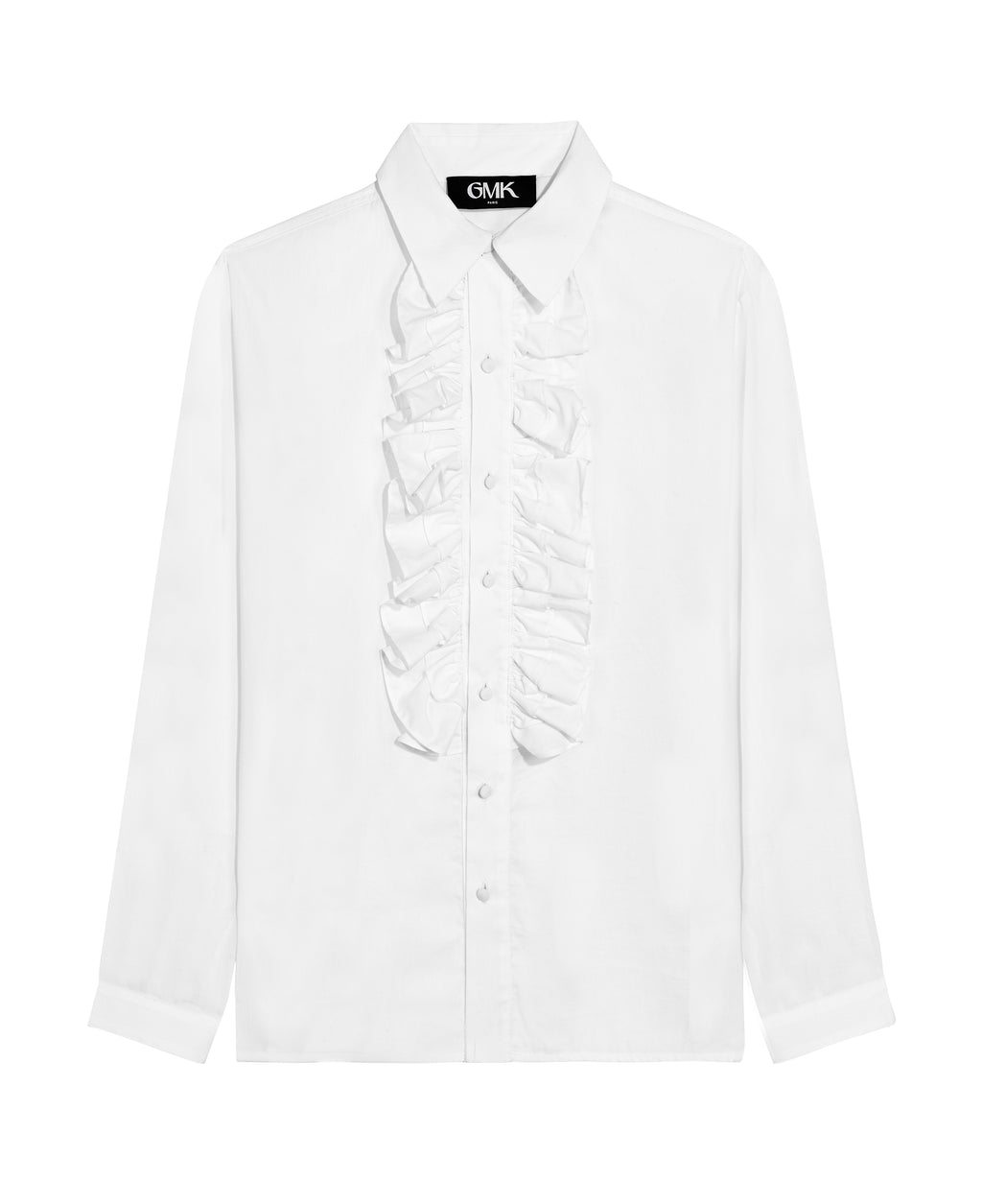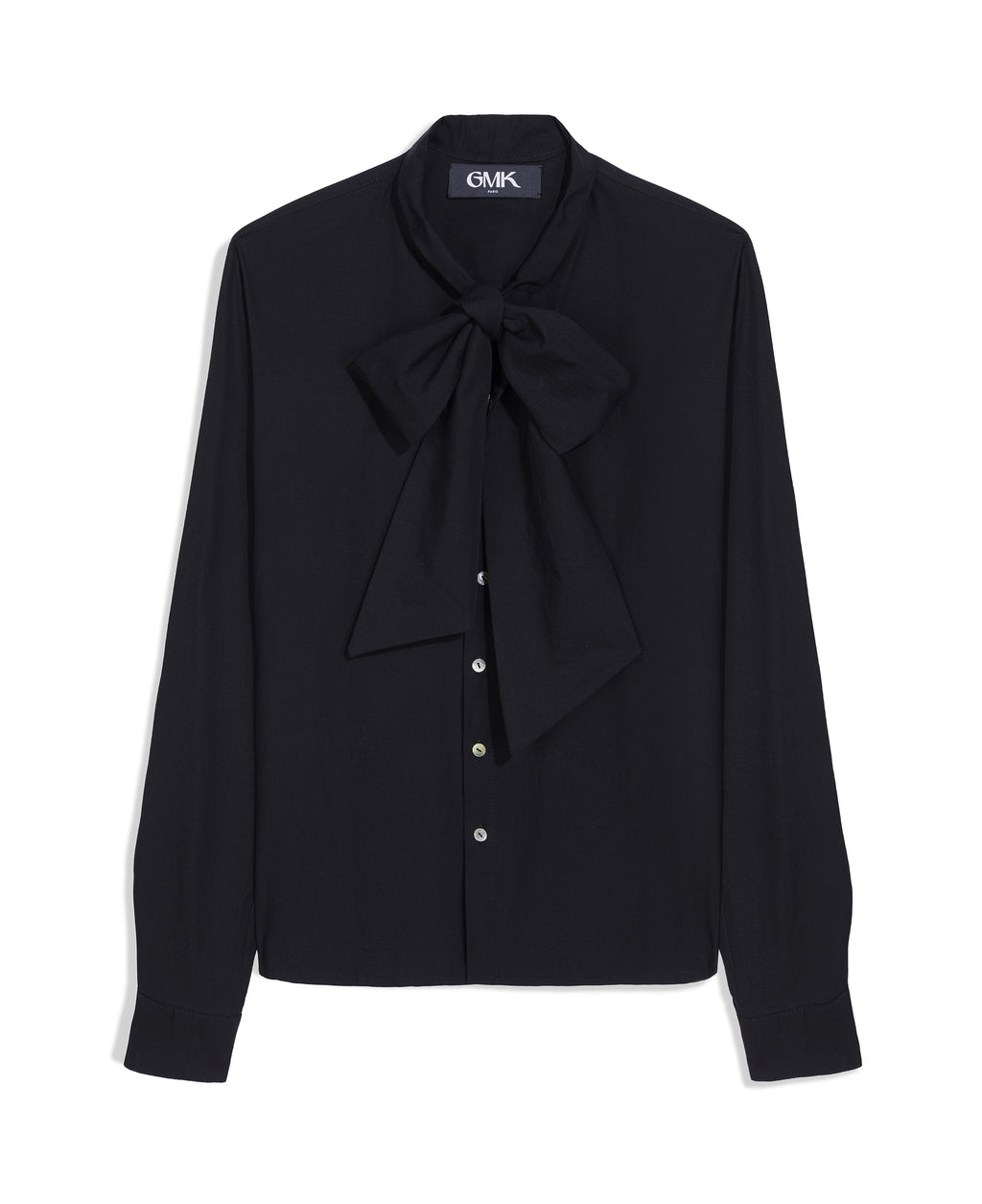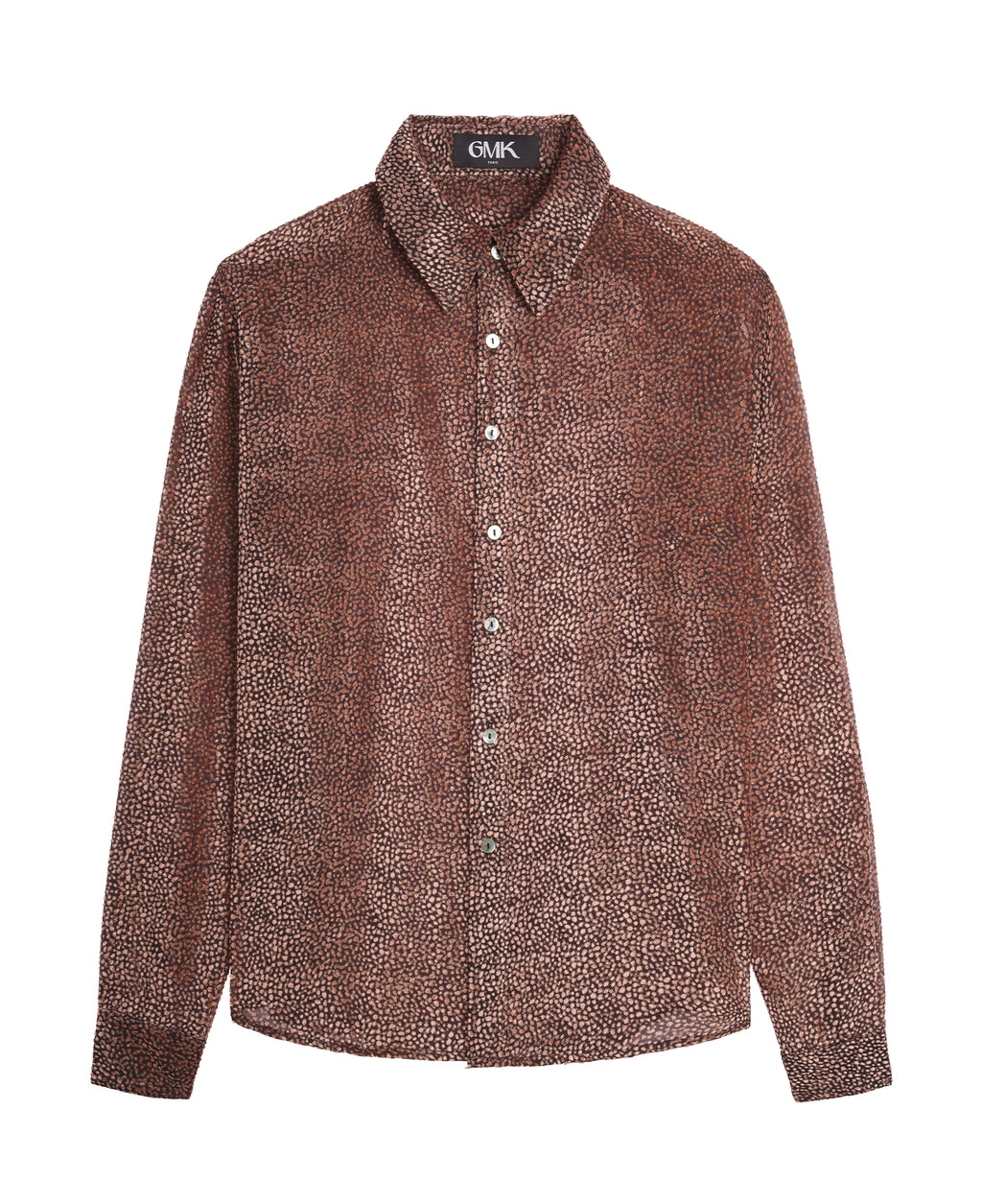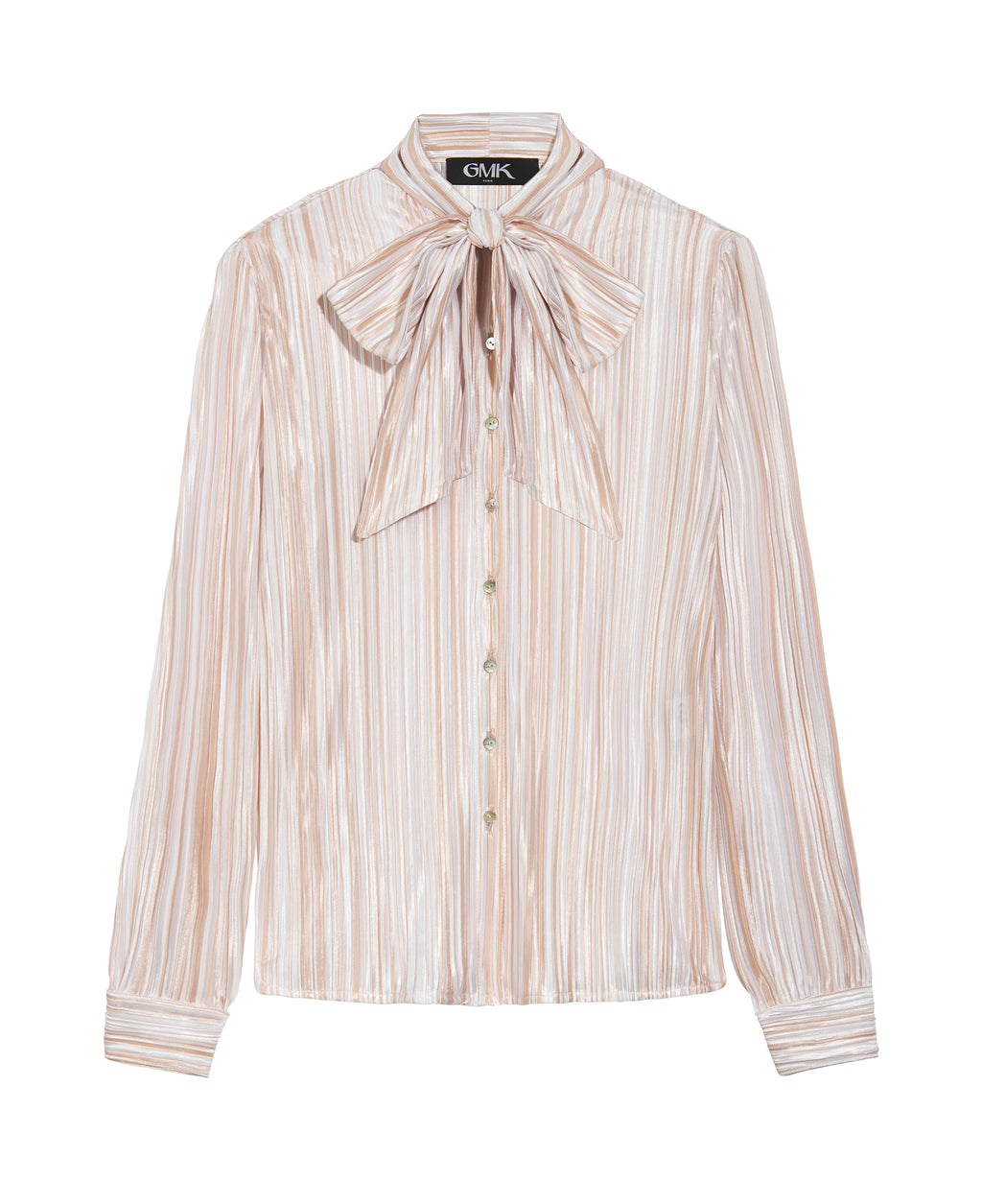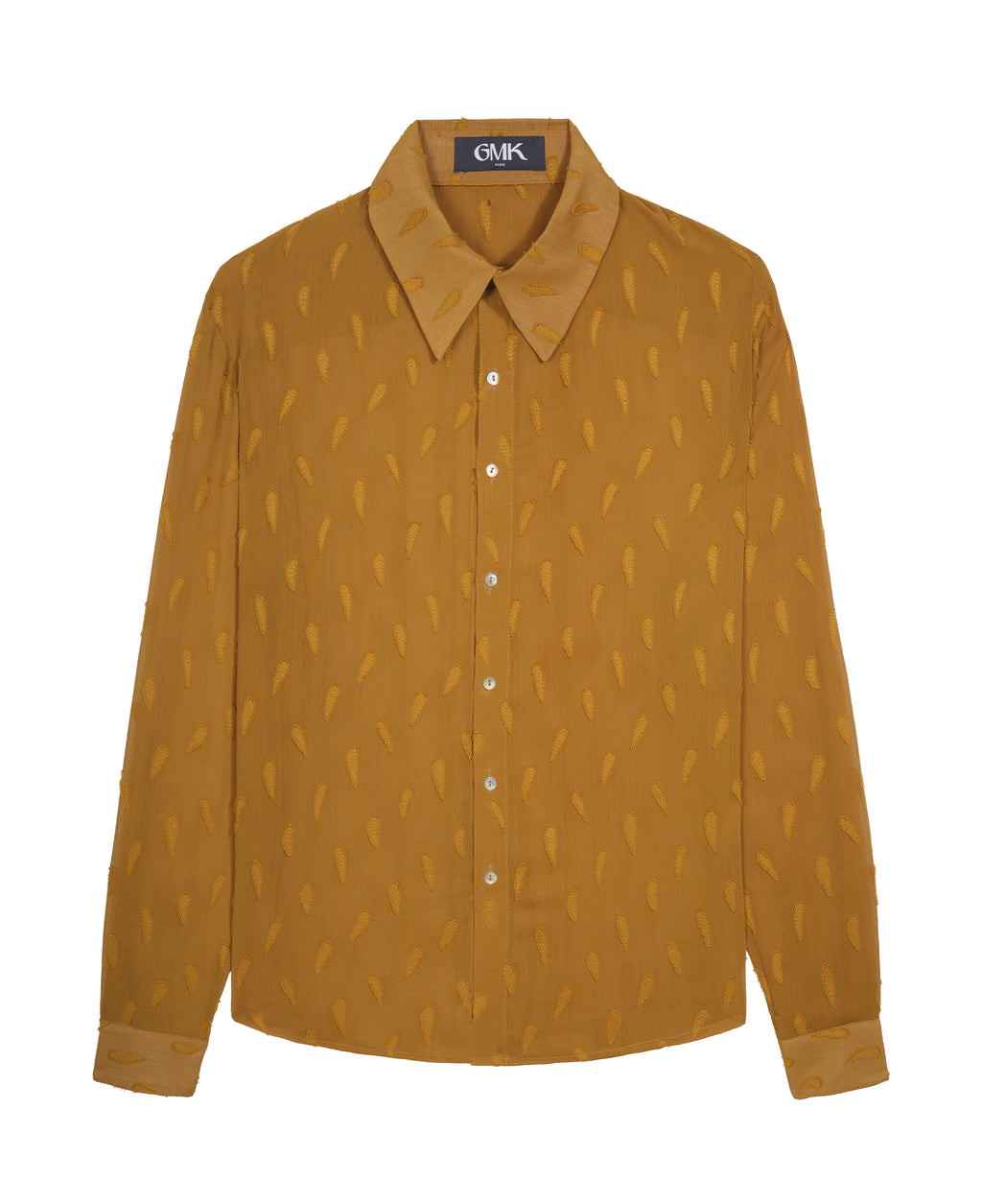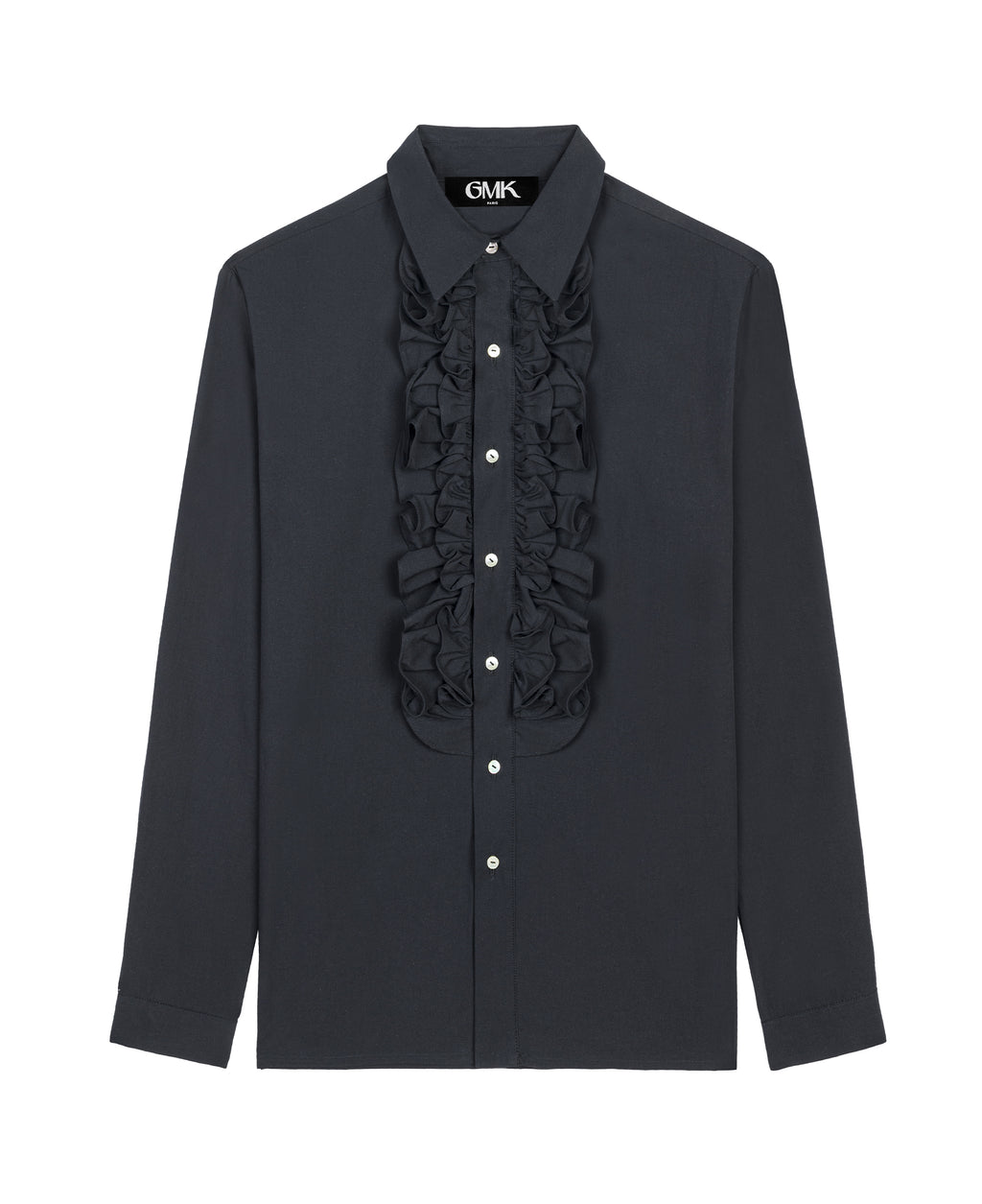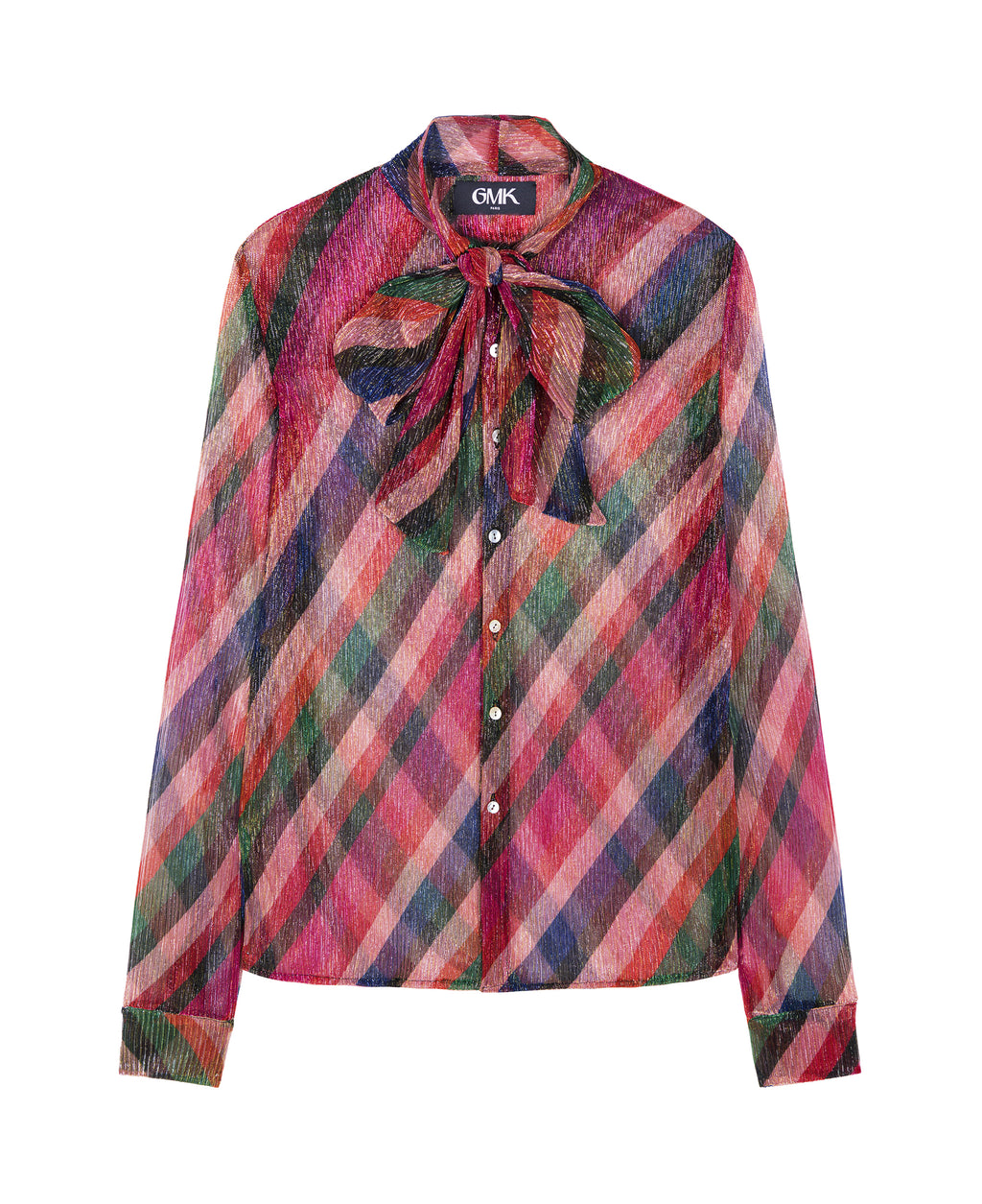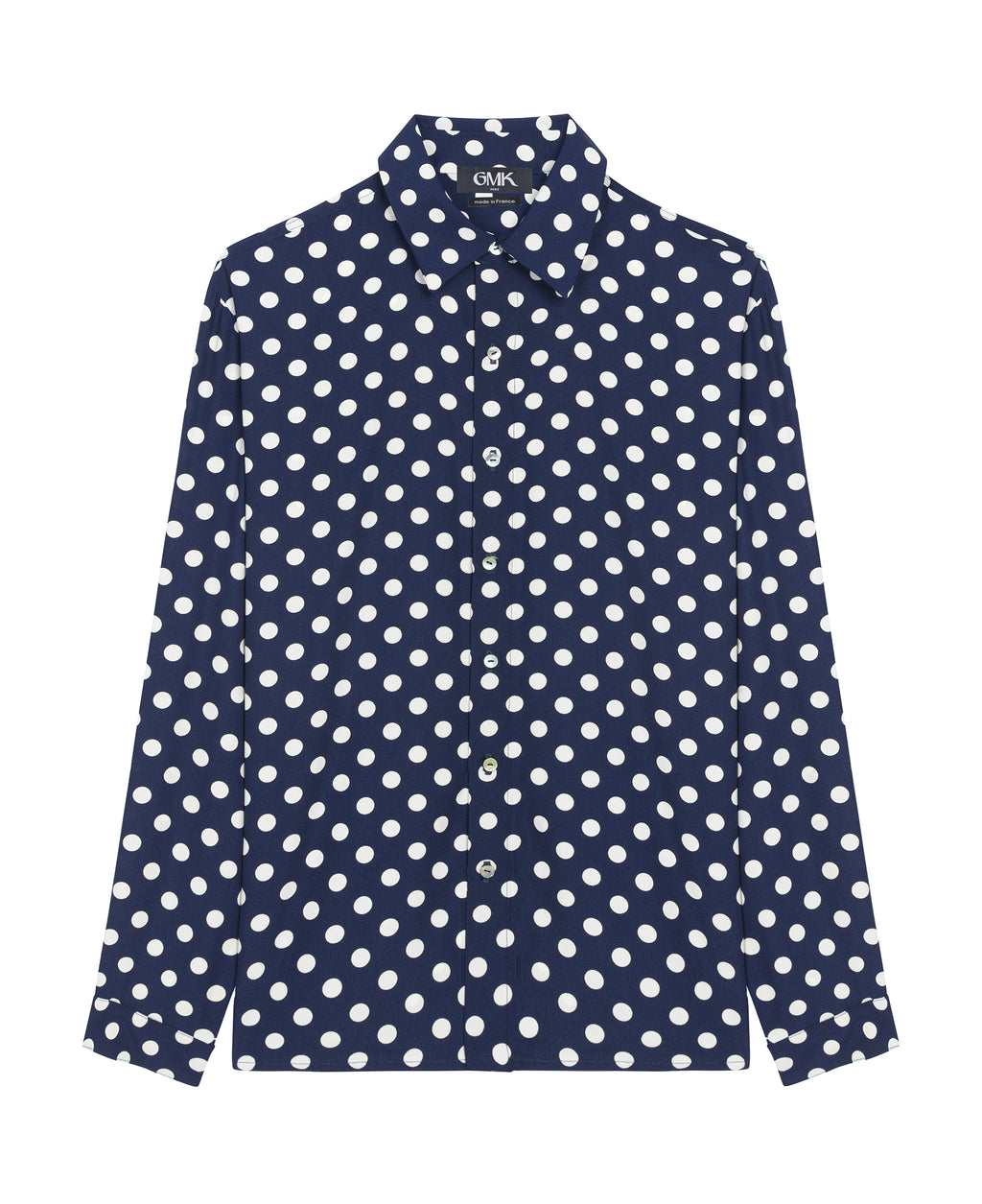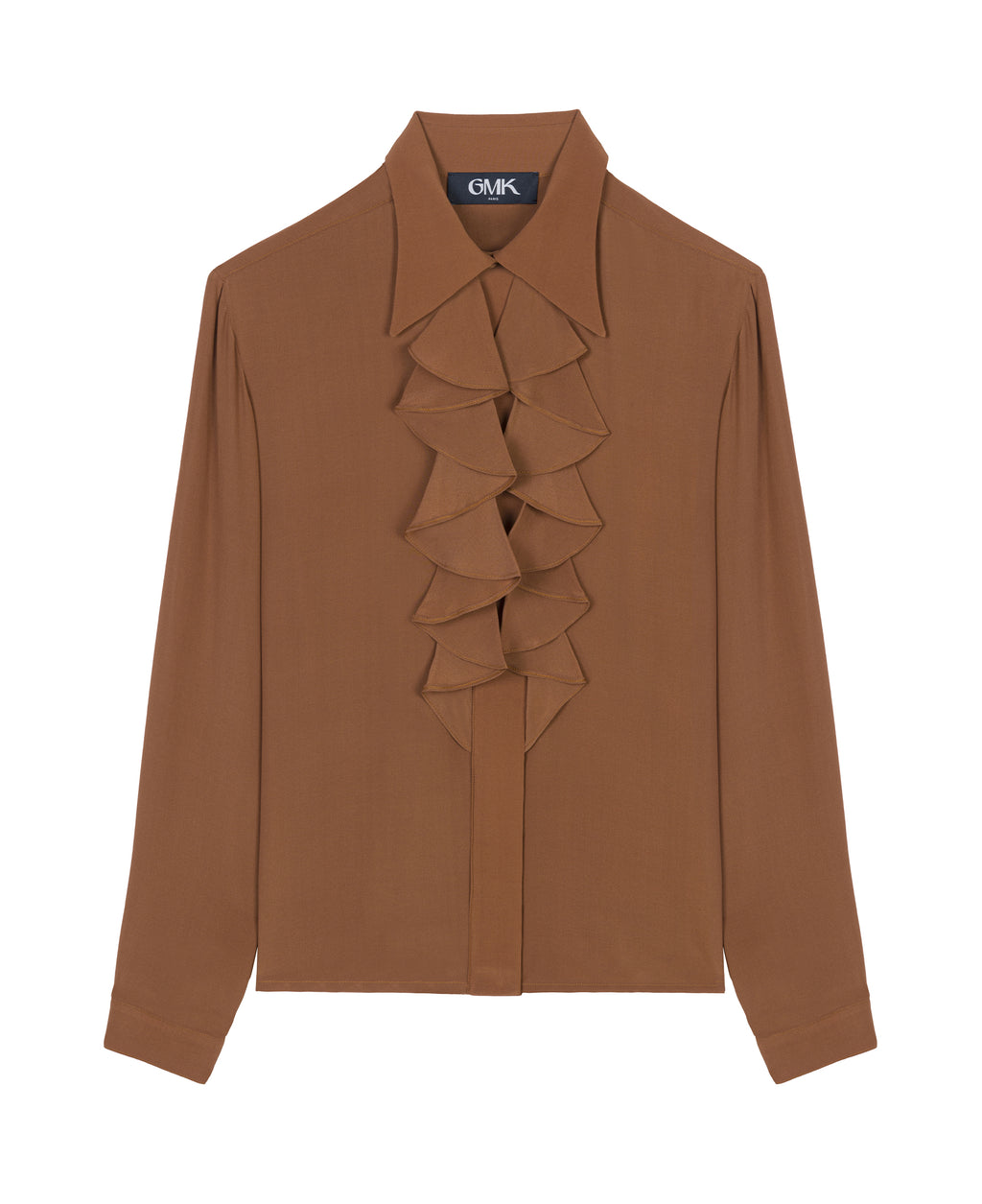 POET COLLAR TERRACOTTA SHIRT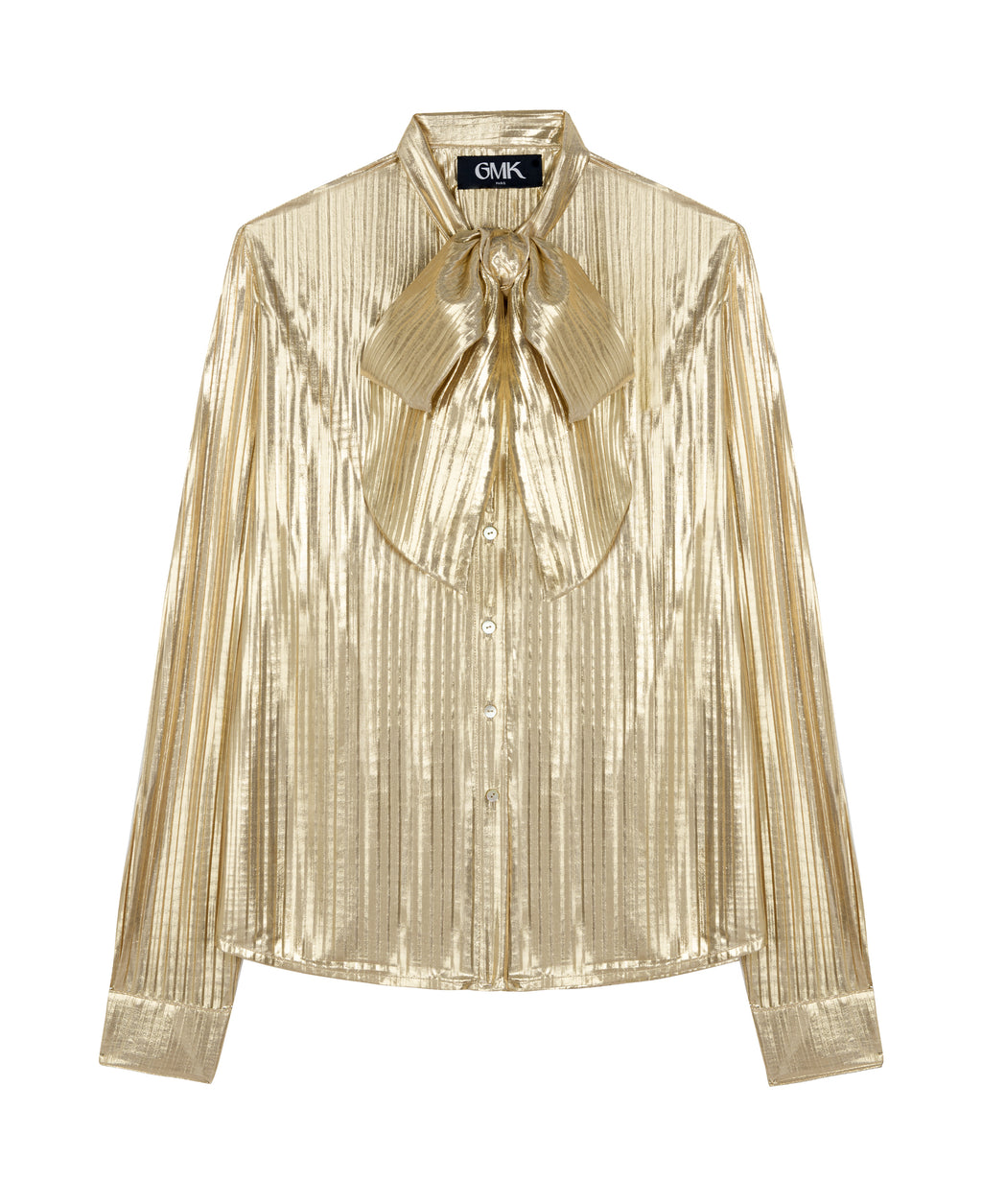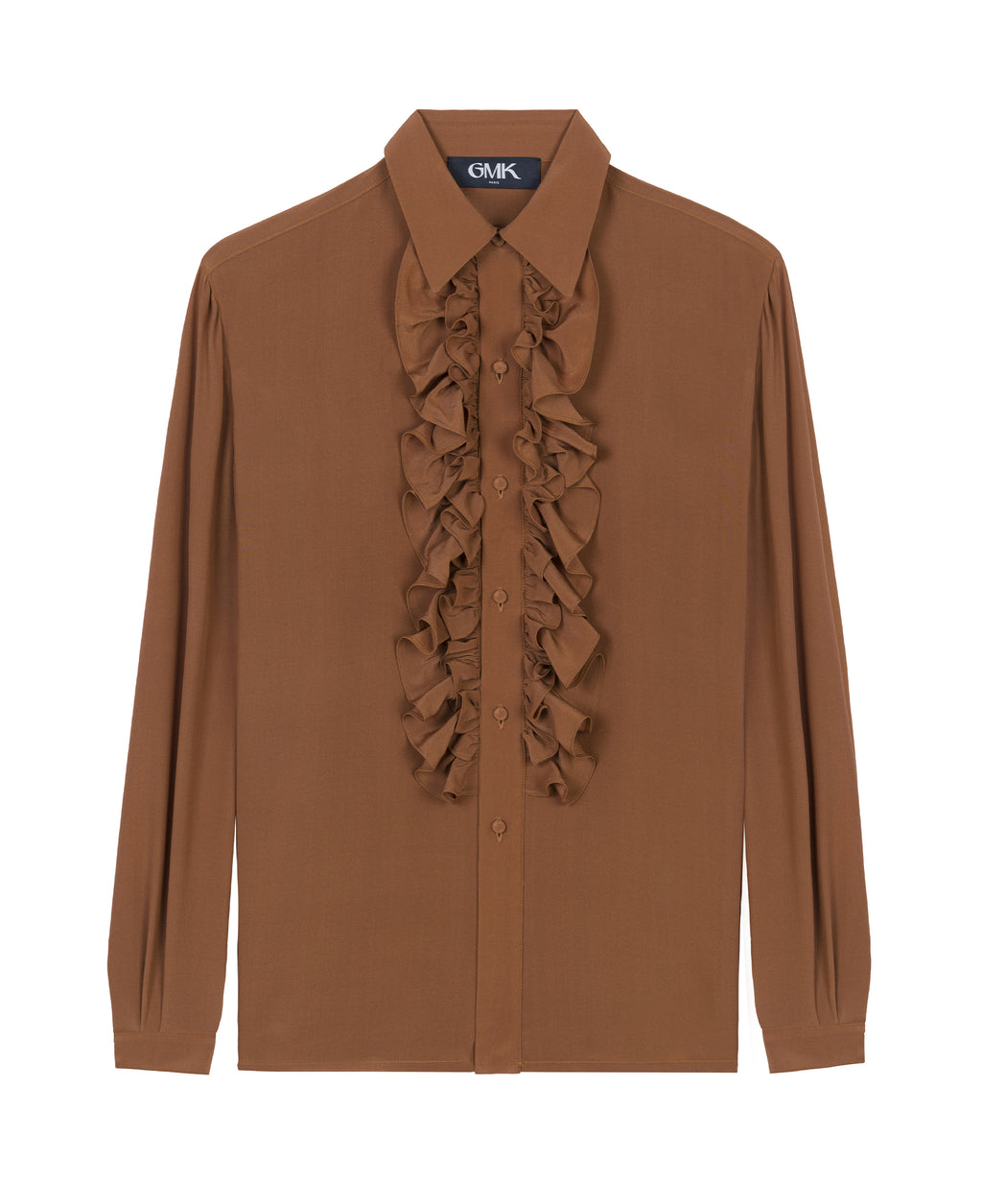 JABOT COLLAR TERRACOTTA SHIRT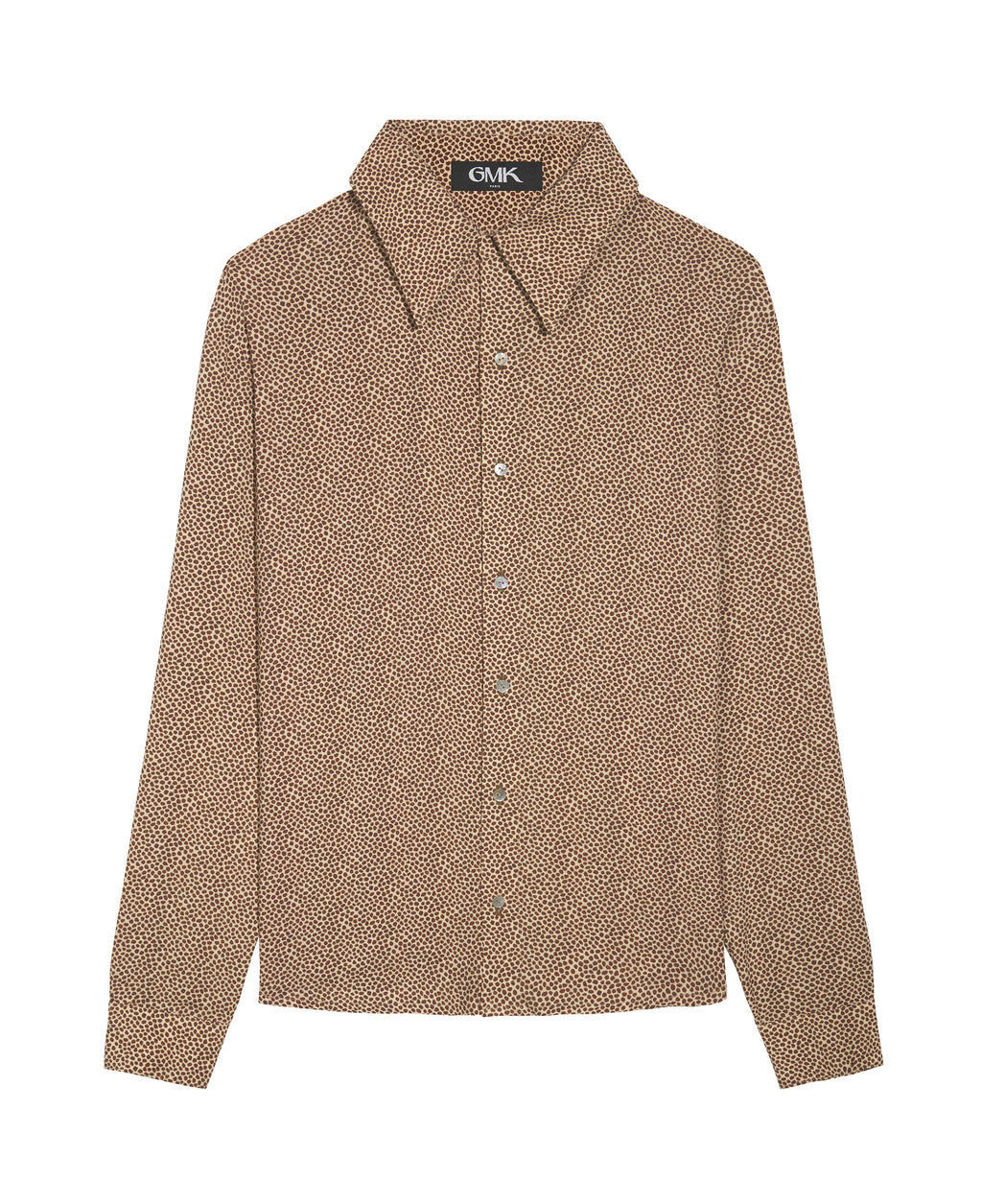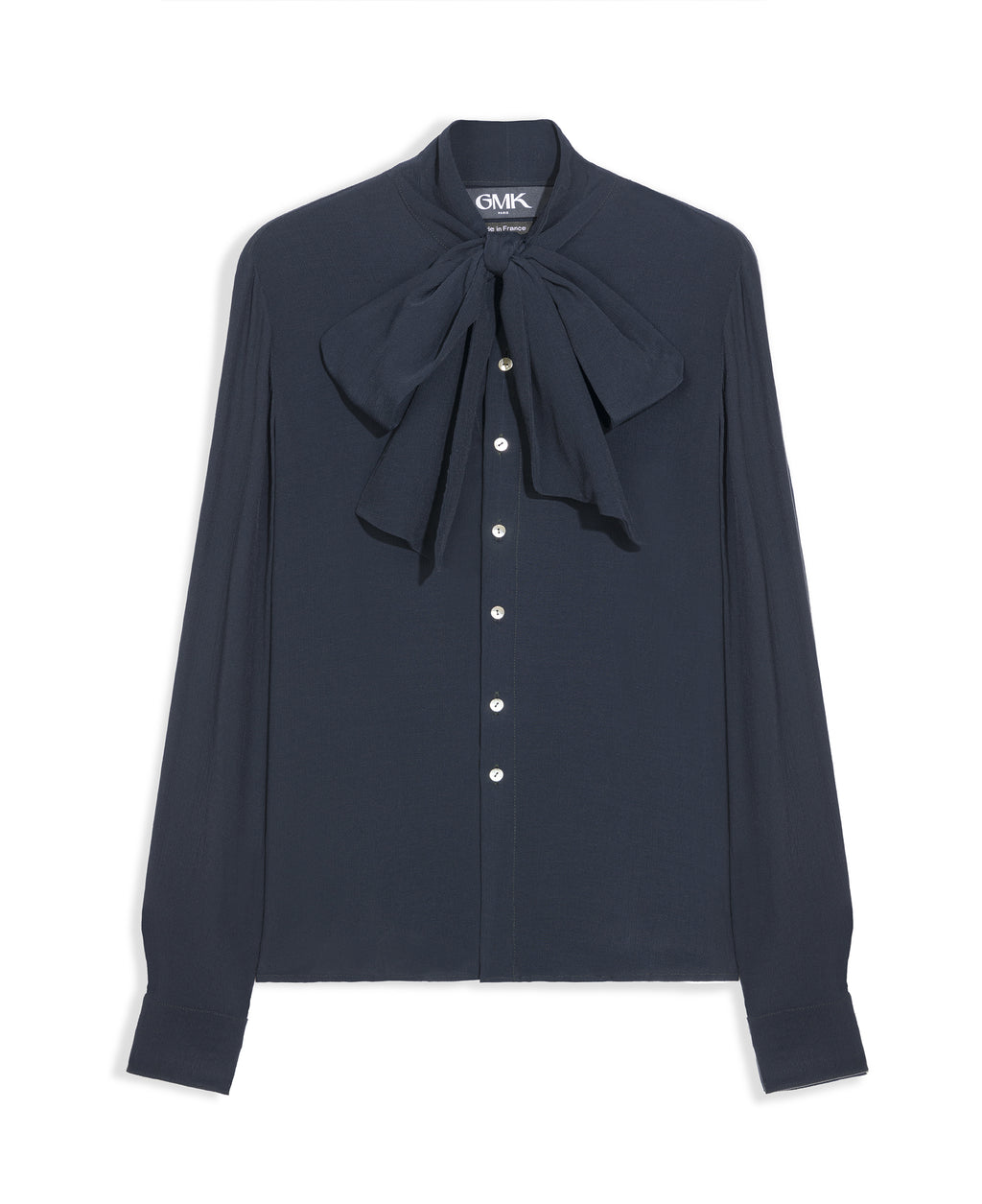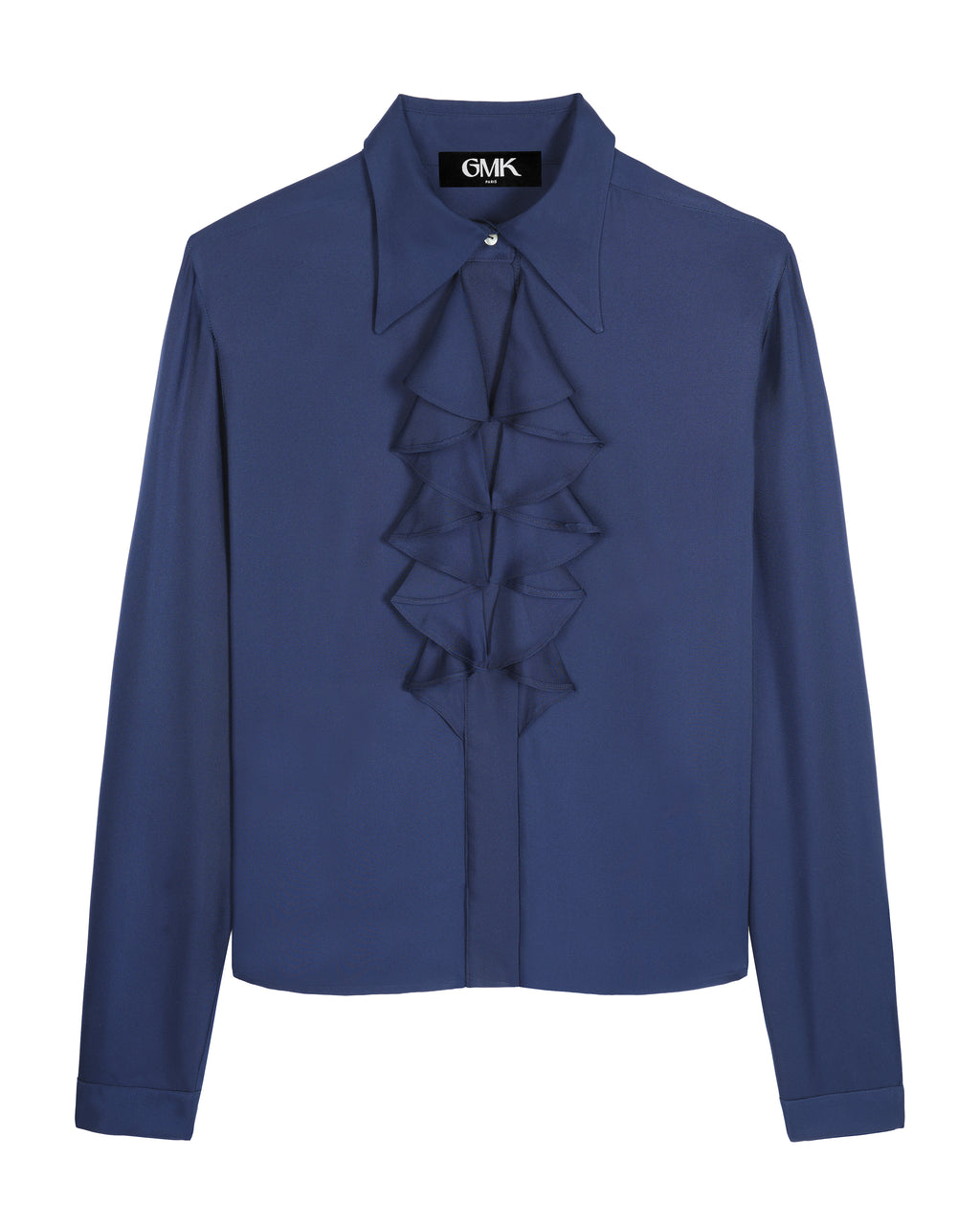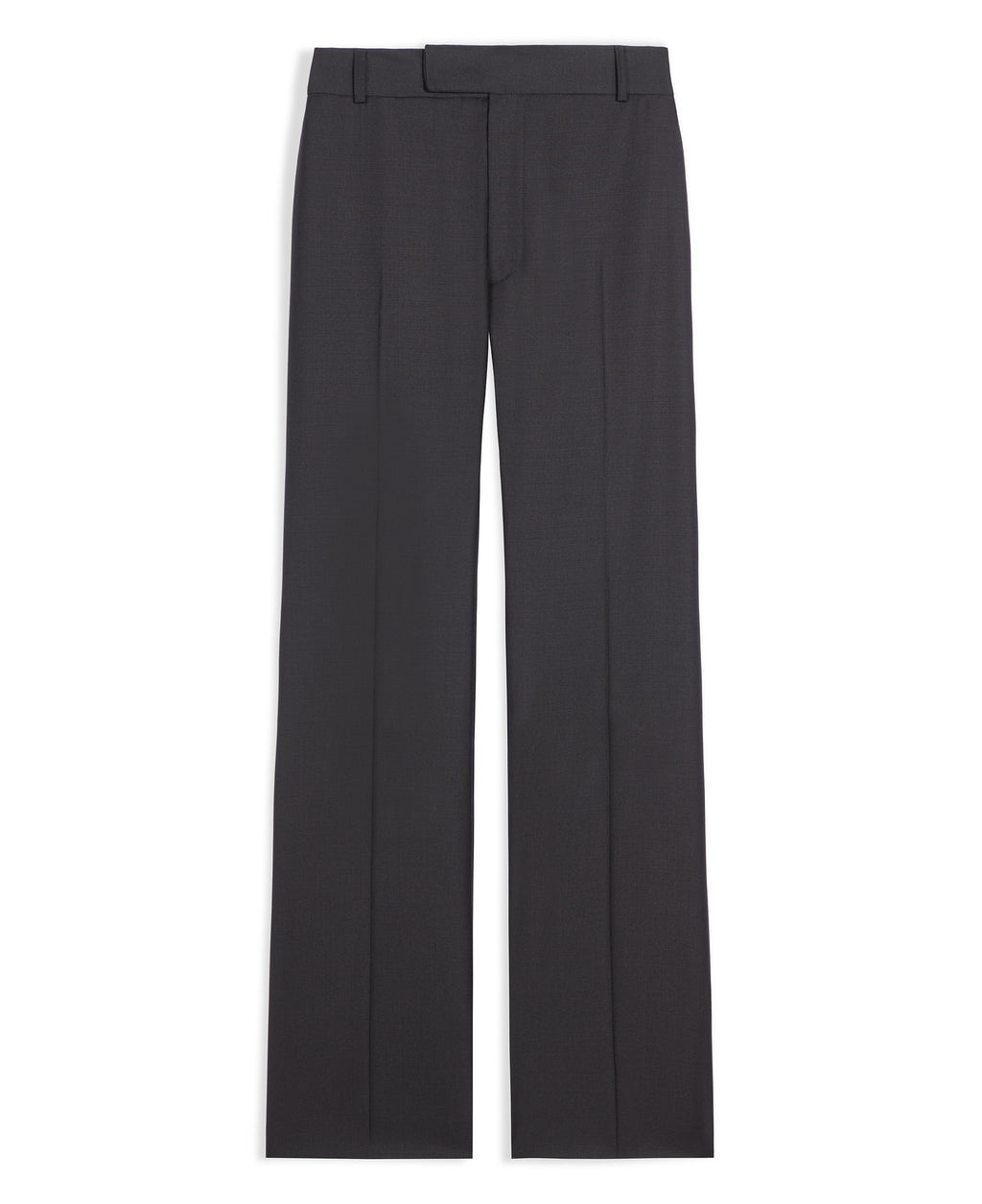 BLACK TAILORED FLARE PANT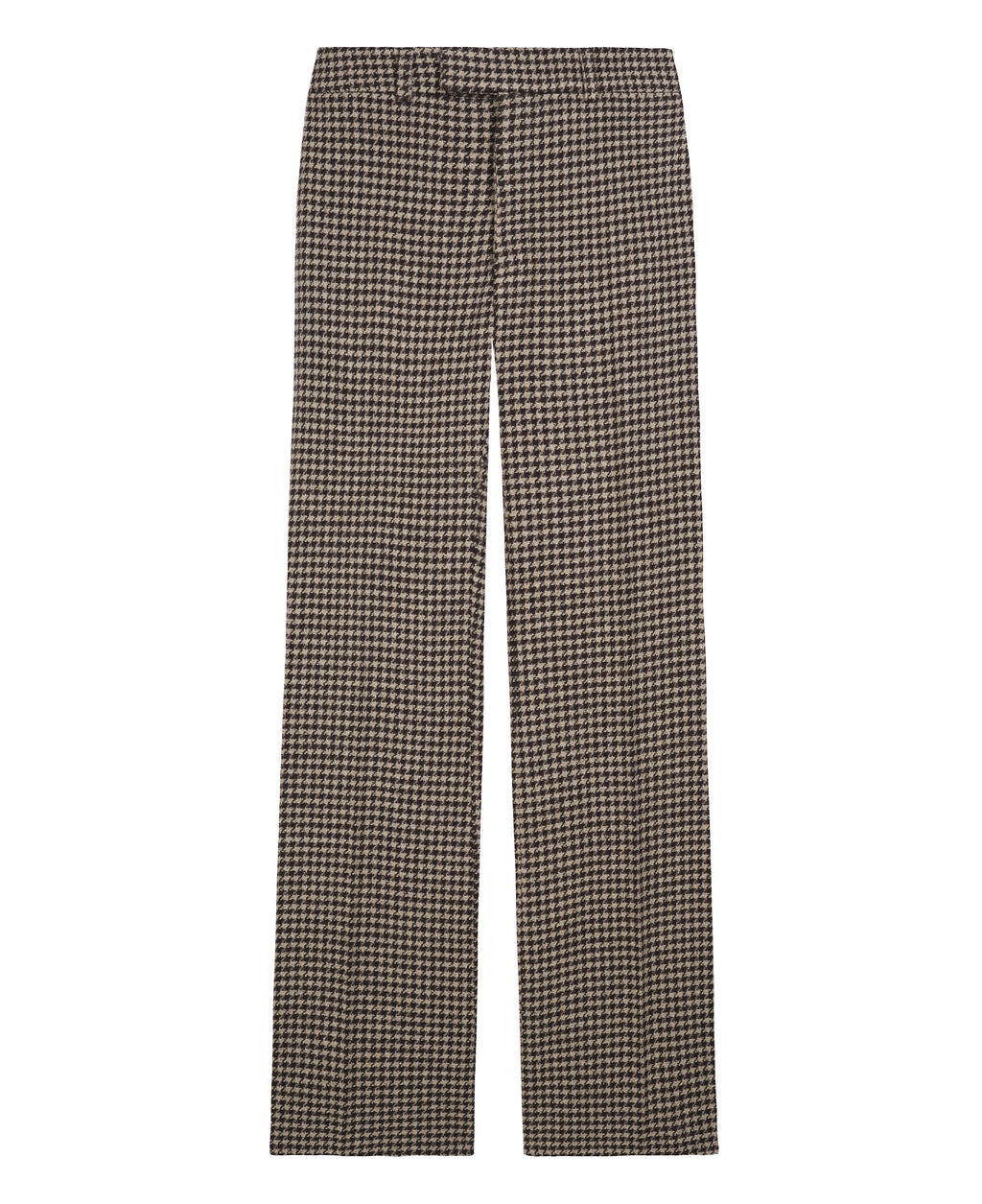 HOUNDSTOOTH TAILORED FLARE PANT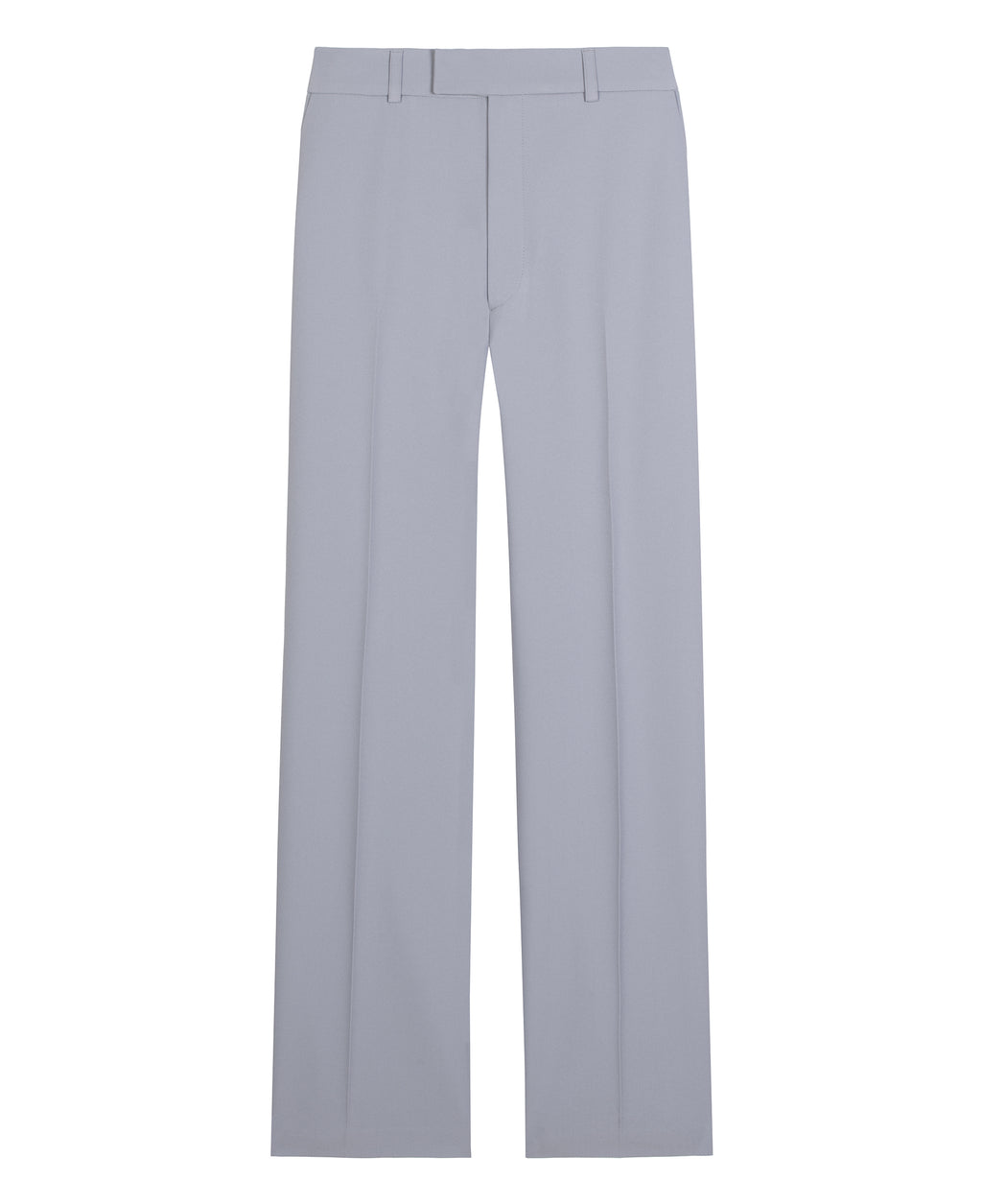 SMOKED SKY BLUE TAILORED FLARE PANT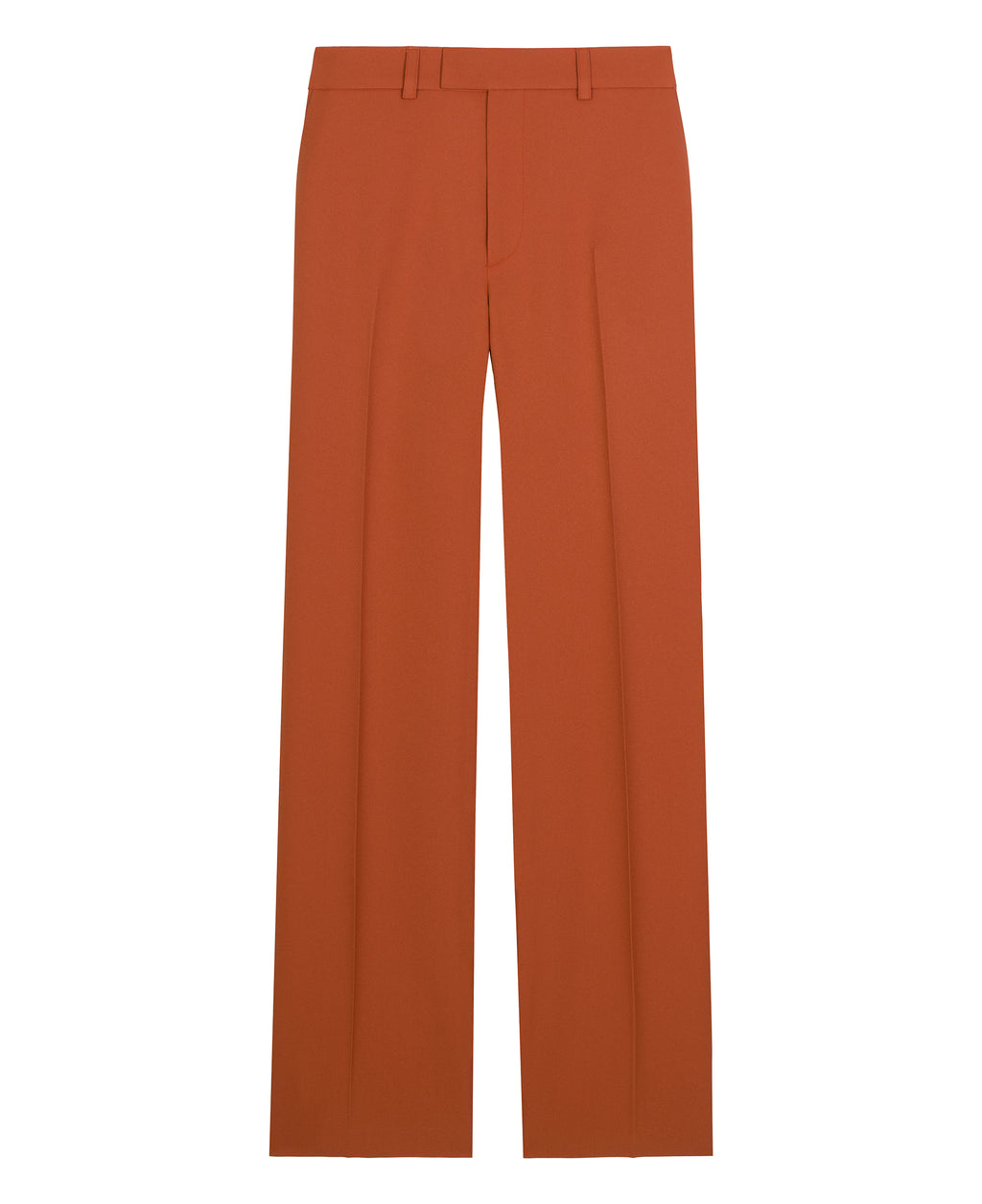 TANGERINE TAILORED FLARE PANT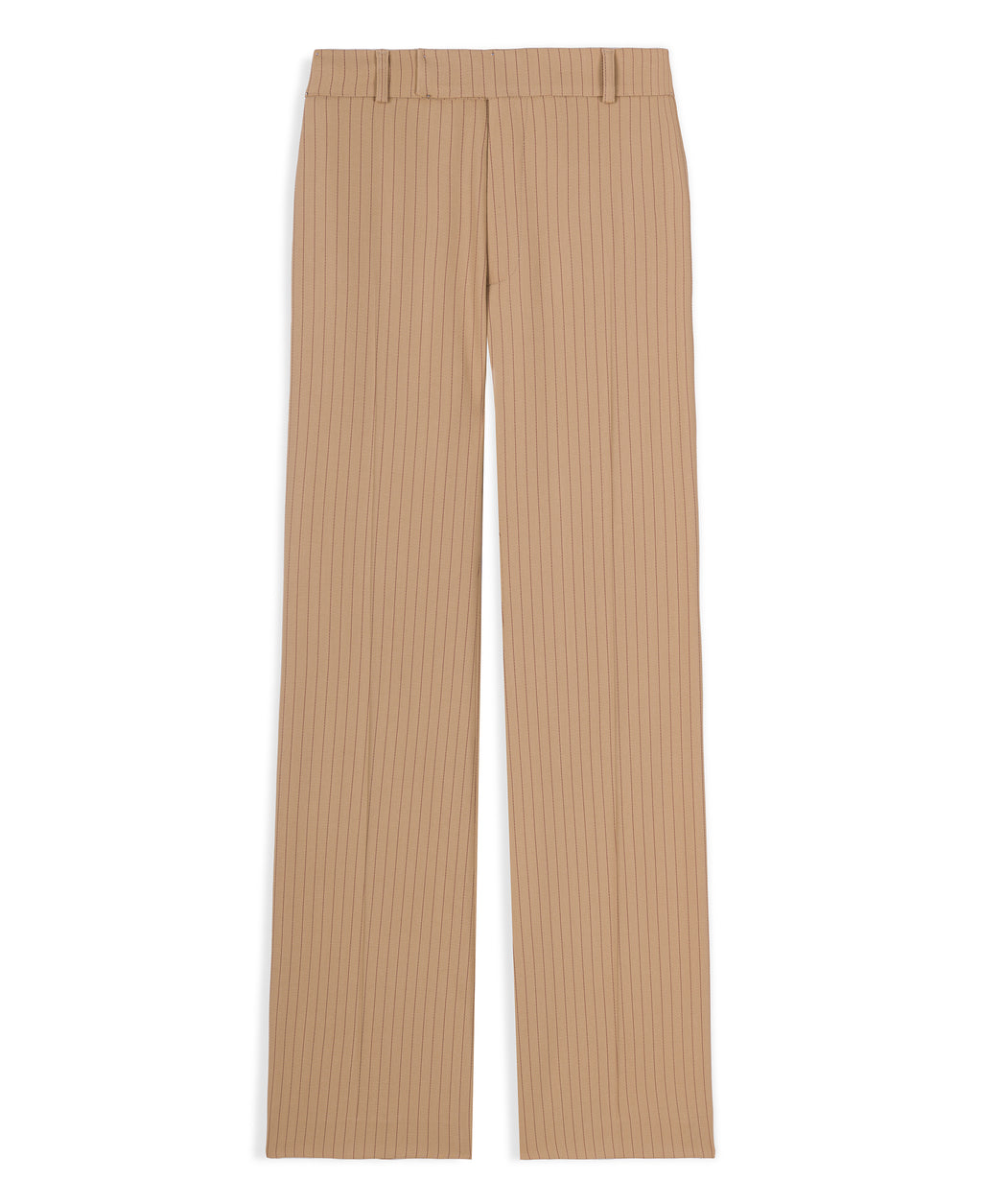 RED STRIPED TAILORED FLARE PANT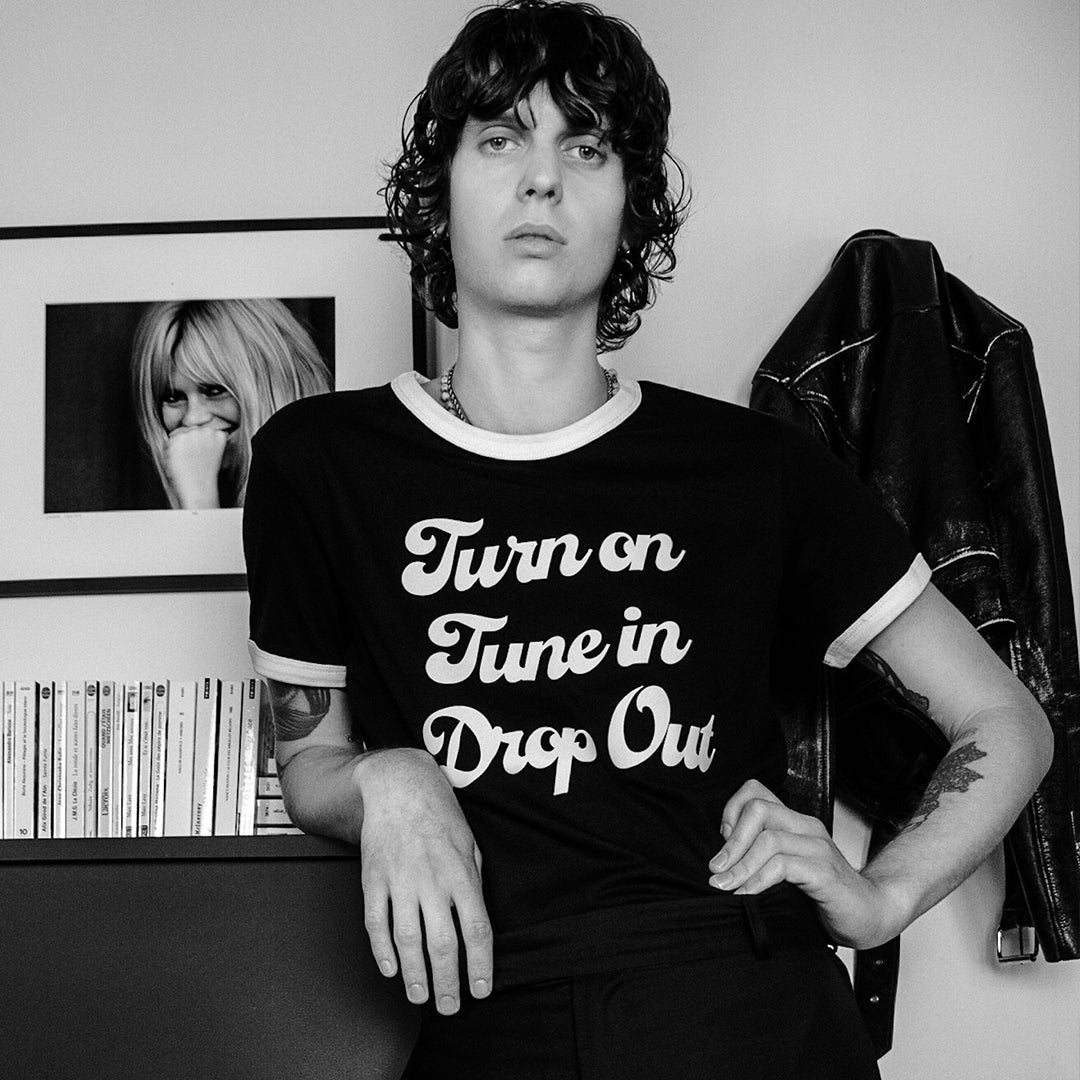 YOU MAY ALSO LIKE