FILLMORE WEST INDIGO HUSH T-SHIRT
FILLMORE WEST INDIGO HUSH T-SHIRT
Iconic vintage unisex indigo hush t-shirt with short sleeves and rounded collar, FILLMORE WEST flocked
What's behind the design?
Originally, El Patio Ballroom was a swing-era dance palace. In the 1950's, the venue  welcomed African-American artists at the instigation of businessman and music promoter Charles Sullivan who booked the biggest and brightest acts of the era, from James Brown to Ike & Tina Turner.
In 1968, the place was operated by a collective formed by the Grateful Dead, Jefferson Airplane, Quicksilver Messenger Service and Big Brother and the Holding Company as a social and musical laboratory experiment and changed its name for The Carousel Ballroom . According to critic Joel Selvin, the "six-month run may well have corresponded with the height of the whole '60s Haight-Ashbury/San Francisco thing »
Finally operating as the Fillmore West under the direction of legendary concert promoter Bill Graham from 1968 to 1971, as a nod to Graham's Fillmore East in New York City, the venue became the hearth of bohemian American culture, and soon the coolest place in the San Francisco counterculture blooming scene, hosting the hottest live acts including The Who, Pink Floyd, Ottis Redding, The Grateful Dead or Jimi Hendrix. 
After three years of historical shows, promoter Bill Graham announced the closing of the Fillmore West with a series of concerts including Santana and Creedence Clearwater Revival for the final night on July 4, 1971.

This t-shirt is fully made of organic cotton and velvet printed.
We advise you to wash this garment upside-down at low-temperature (30°) and to favor a natural drying.
We  have selected the finest organic cotton to realize this tee. The fabric is certified GOTS, OEKO-TEX Standard 100 et FAIR WEAR. These three labels guarantee quality and ethics all along the production process.
Fits true to size, fits true to the sixties. Take your normal size.
Those who are in between sizes should go up to the nearest size.
Model wears a size S.

Measurments in cm
| | | | | | |
| --- | --- | --- | --- | --- | --- |
| | XS | S | M | L | XL |
| A - Half Chest | 46 | 49 | 52 | 55 | 58 |
| B- Body Lenght | 66 | 69 | 72 | 74 | 76 |
| C - Sleeve Lenght | 19.5 | 20.5 | 21.5 | 22.5 | 22.5 |
Free shipping worldwide on orders above 200 €.

Free returns and exchanges within 7 days of original purchase. Items must be unworn, unwashed, and undamaged with original packaging.
Visit our Shipping & Returns Policy page for more infos
Feel free to email us if you have any questions regarding this product.
Stay Trippy Little Hippie!
CREATE YOUR OUTFIT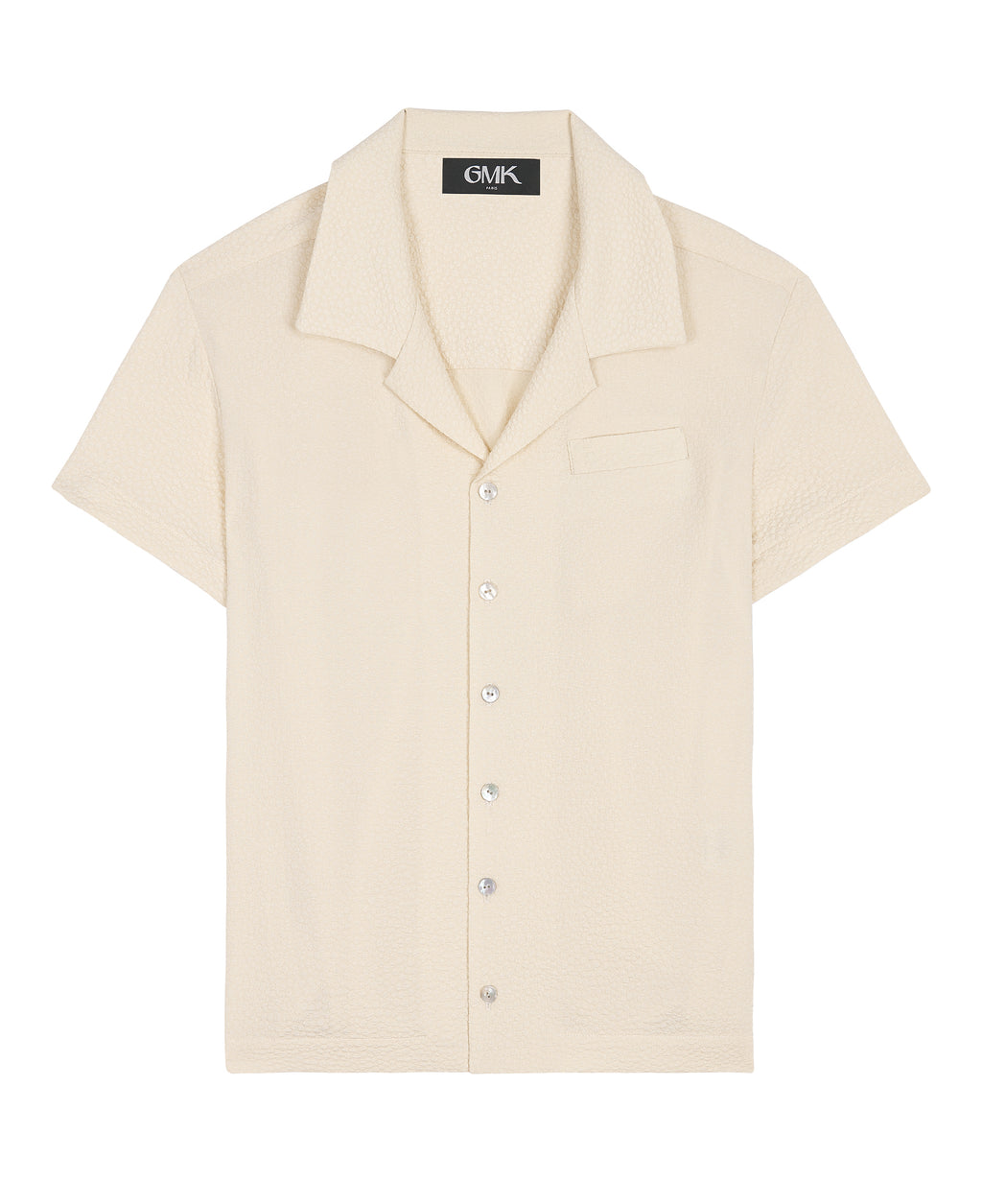 SHARK-COLLAR EXOTIC WAFFLE SHIRT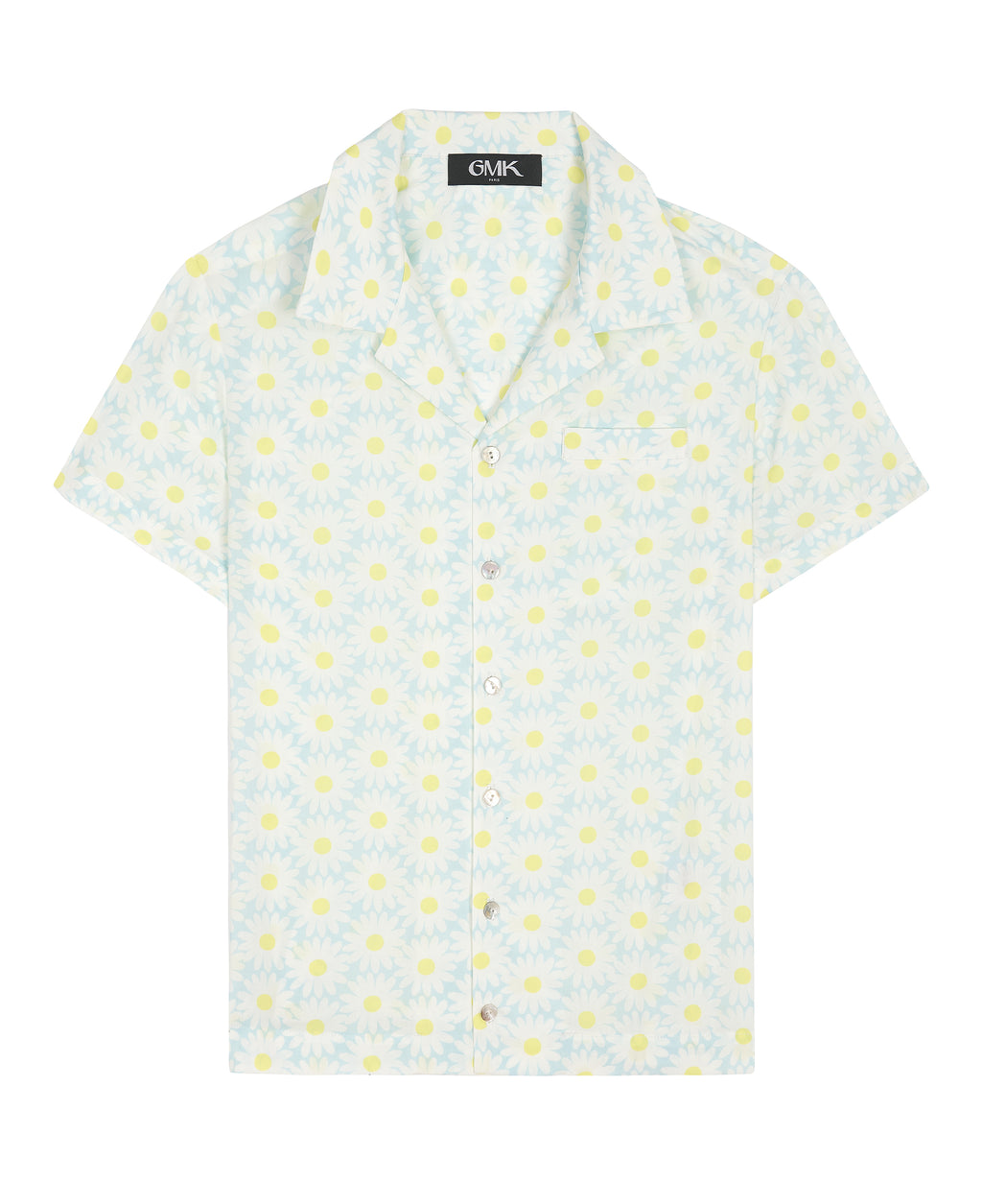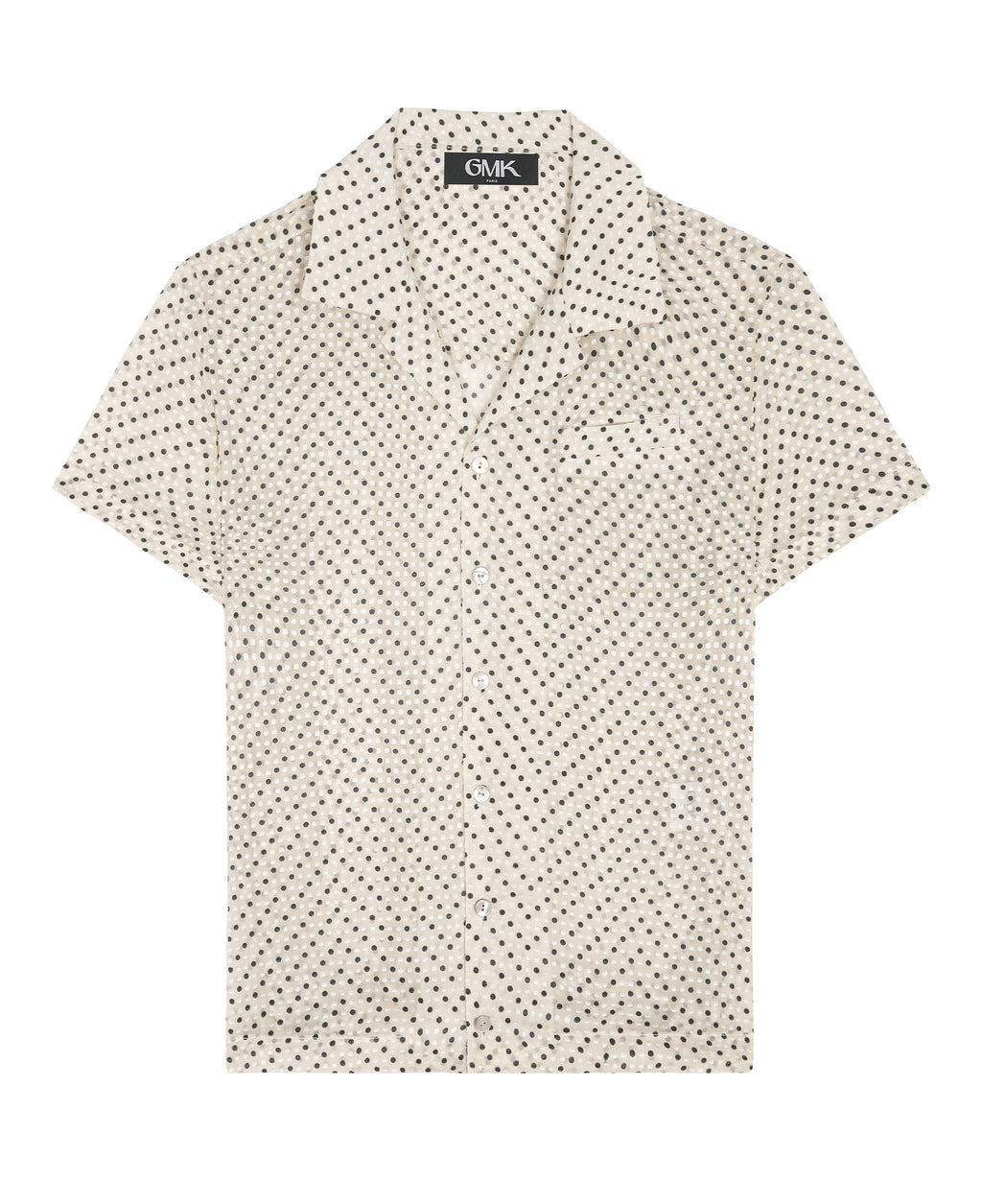 SHARK-COLLAR AZURE DOTS SHIRT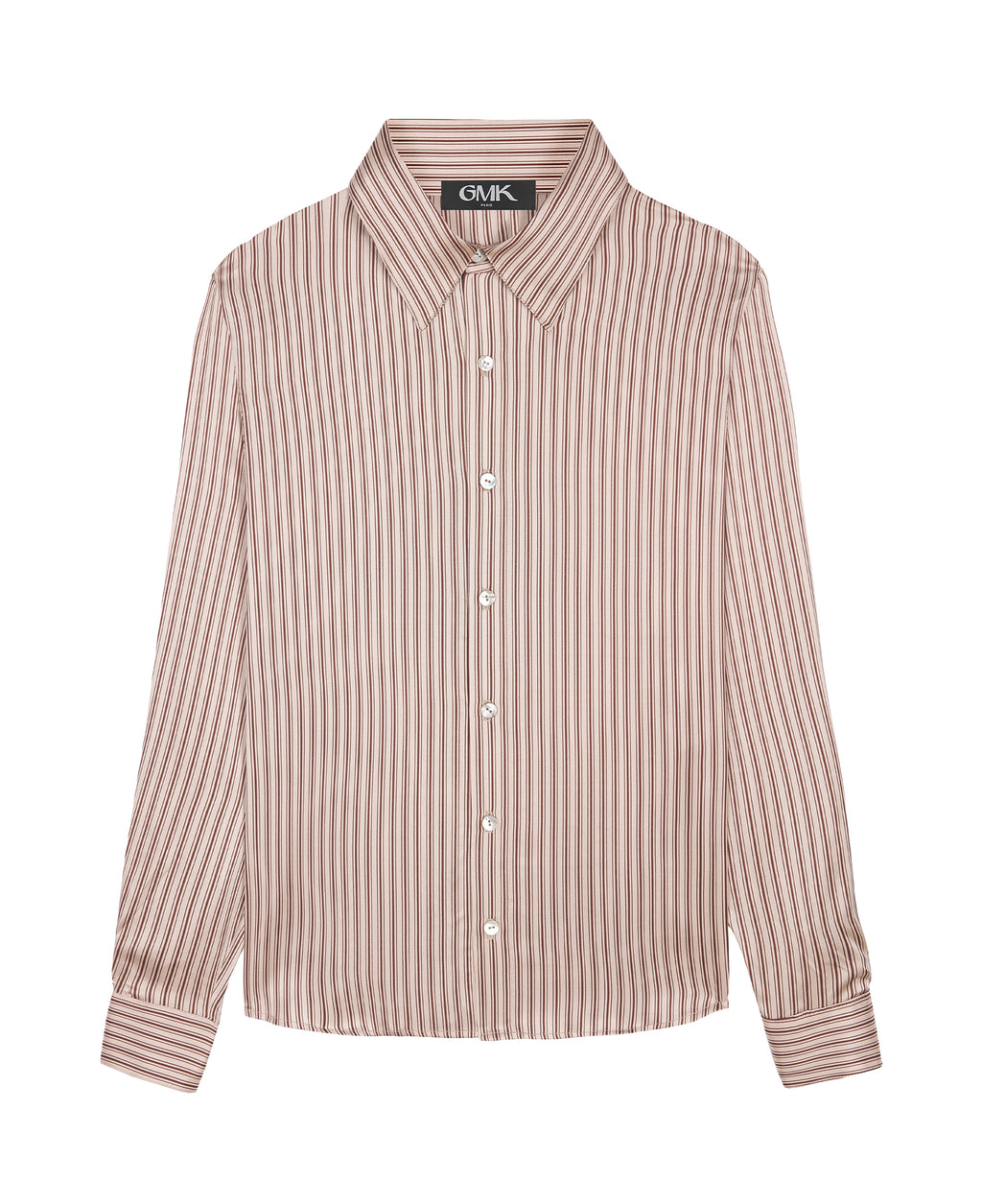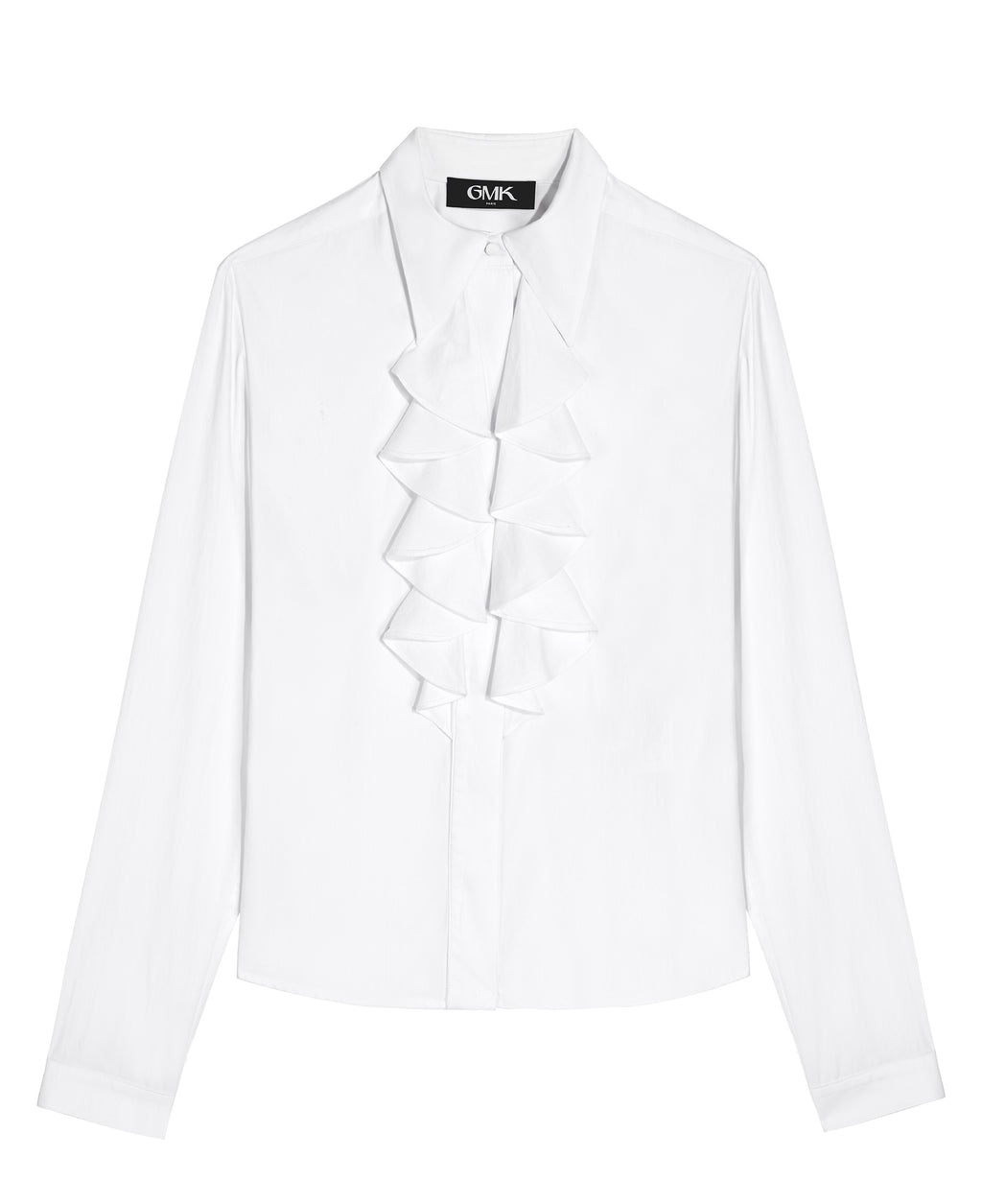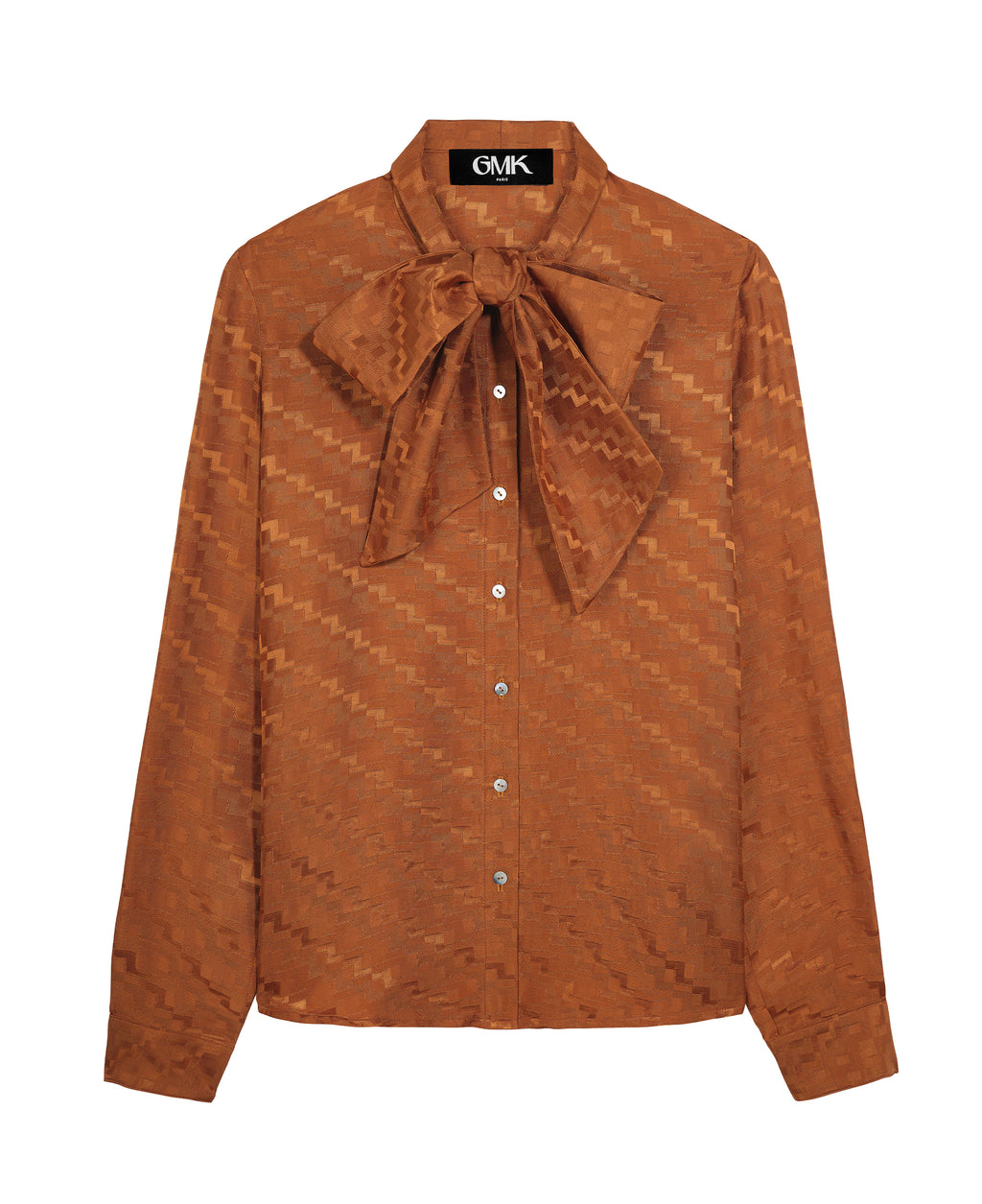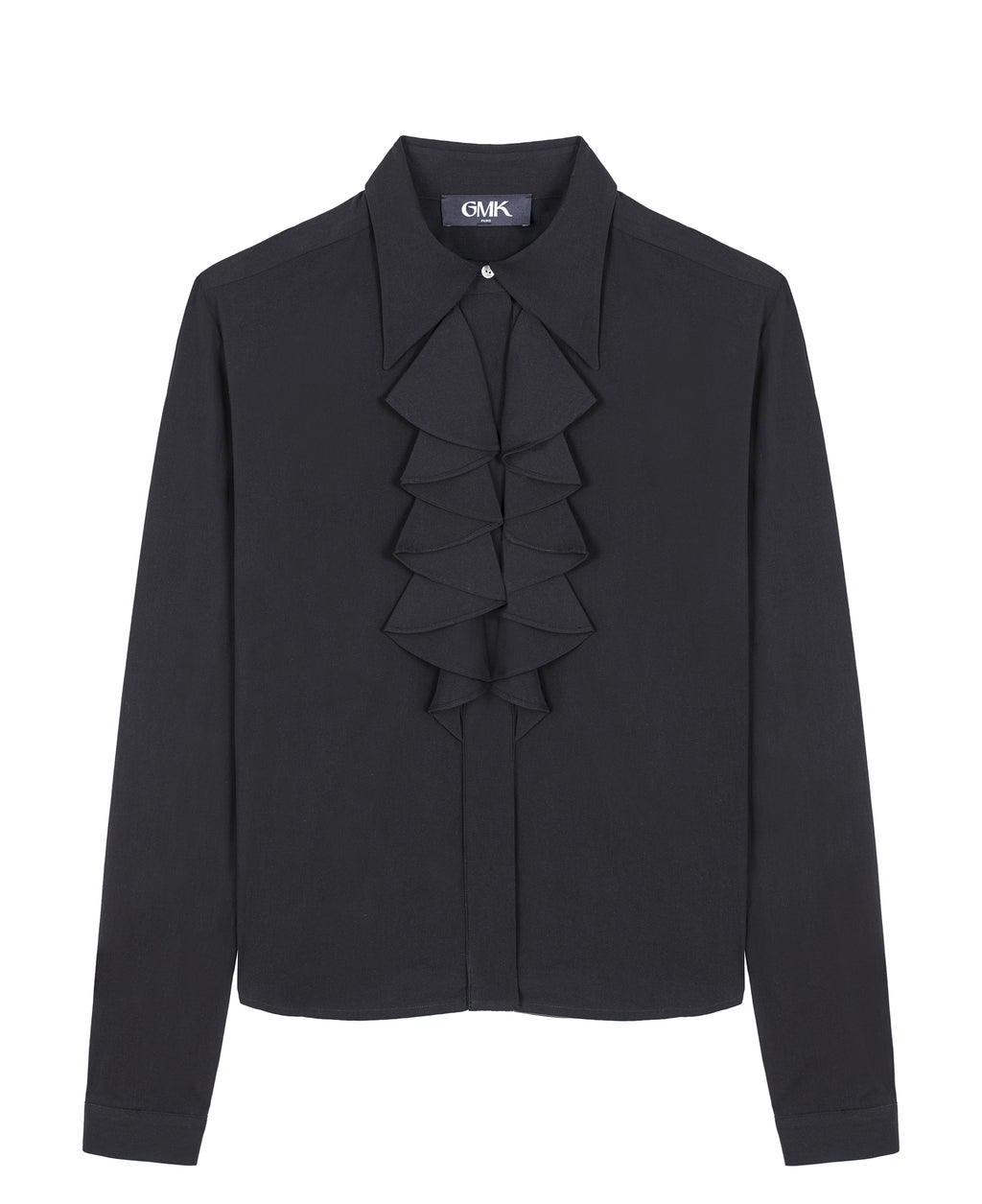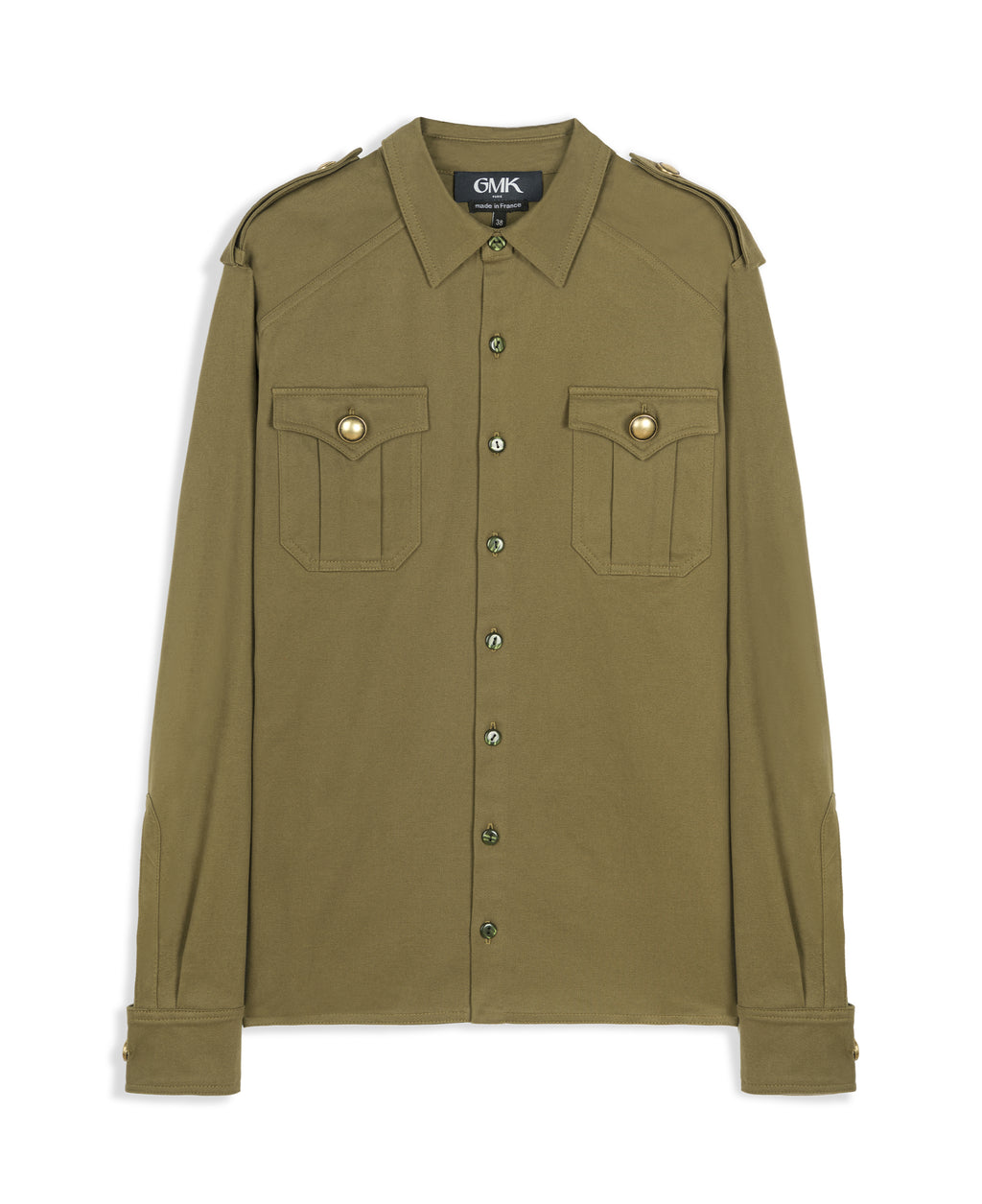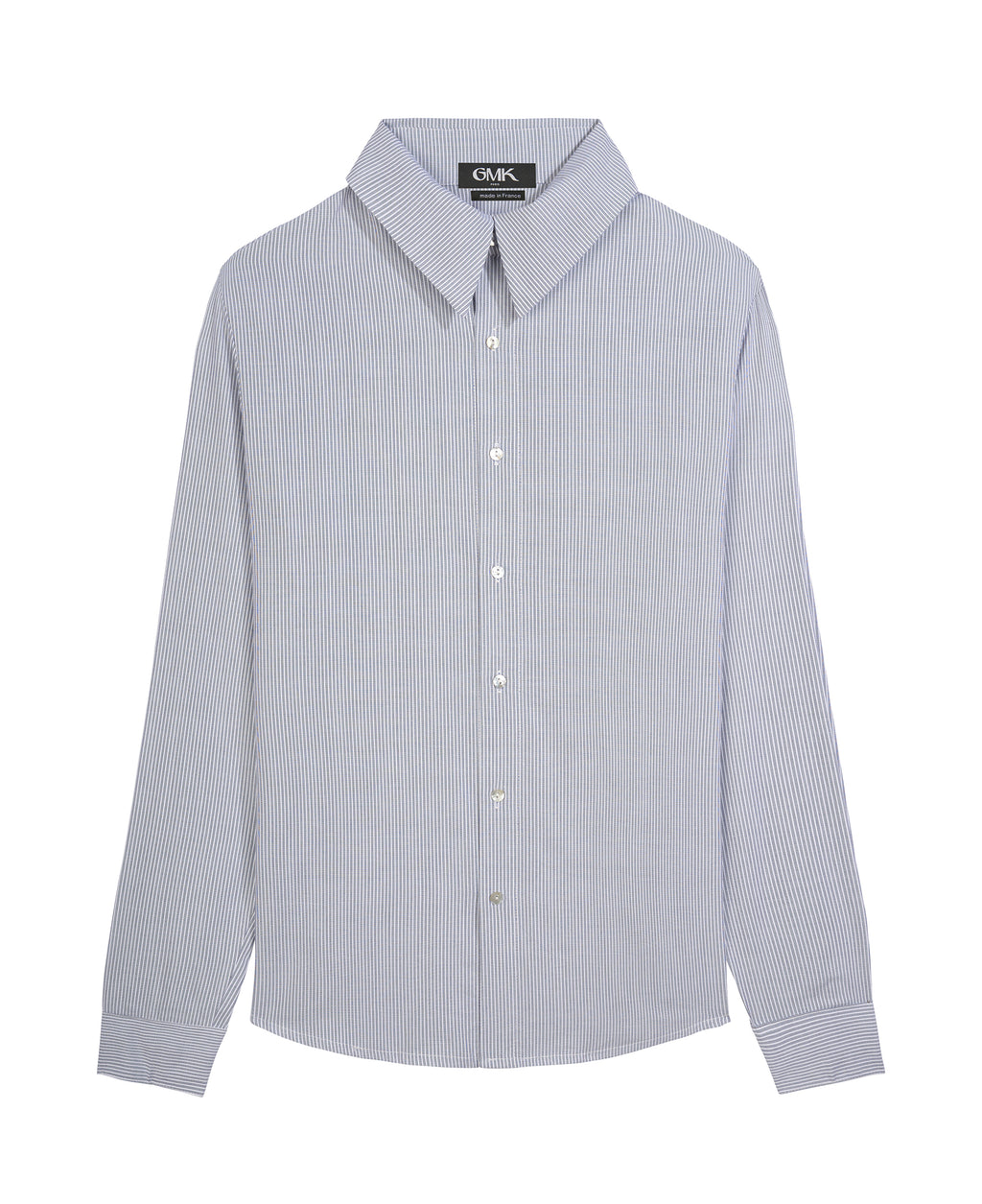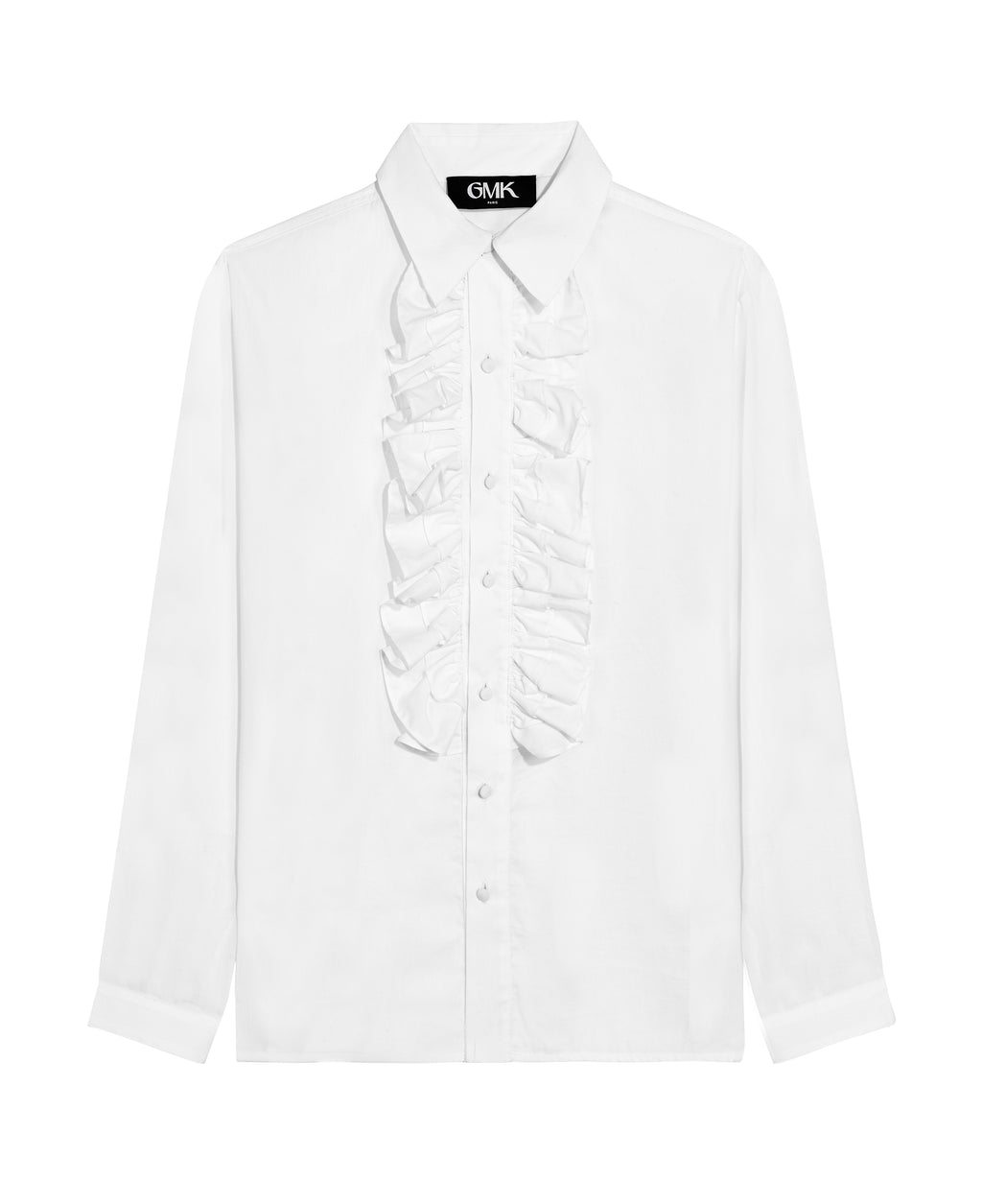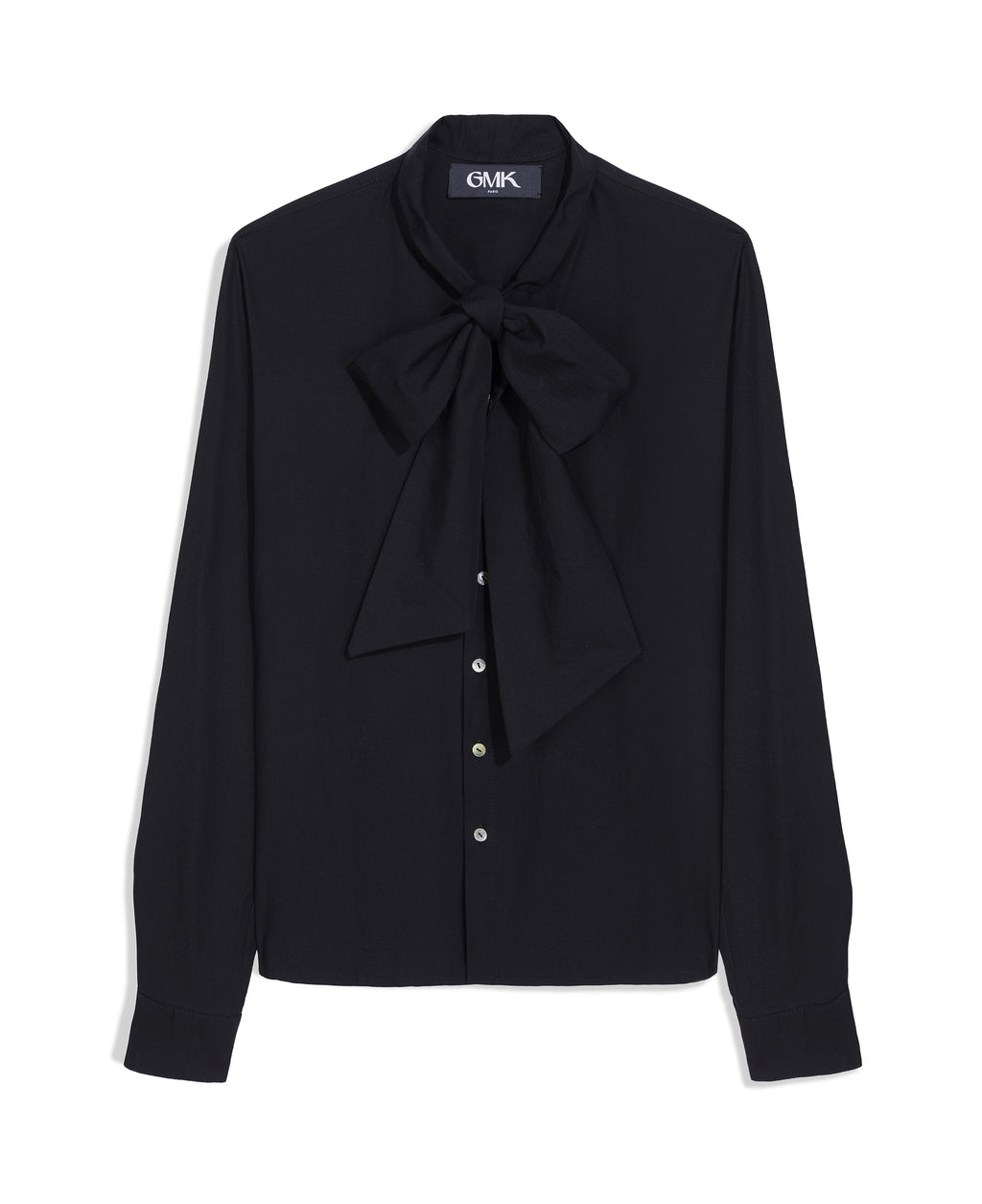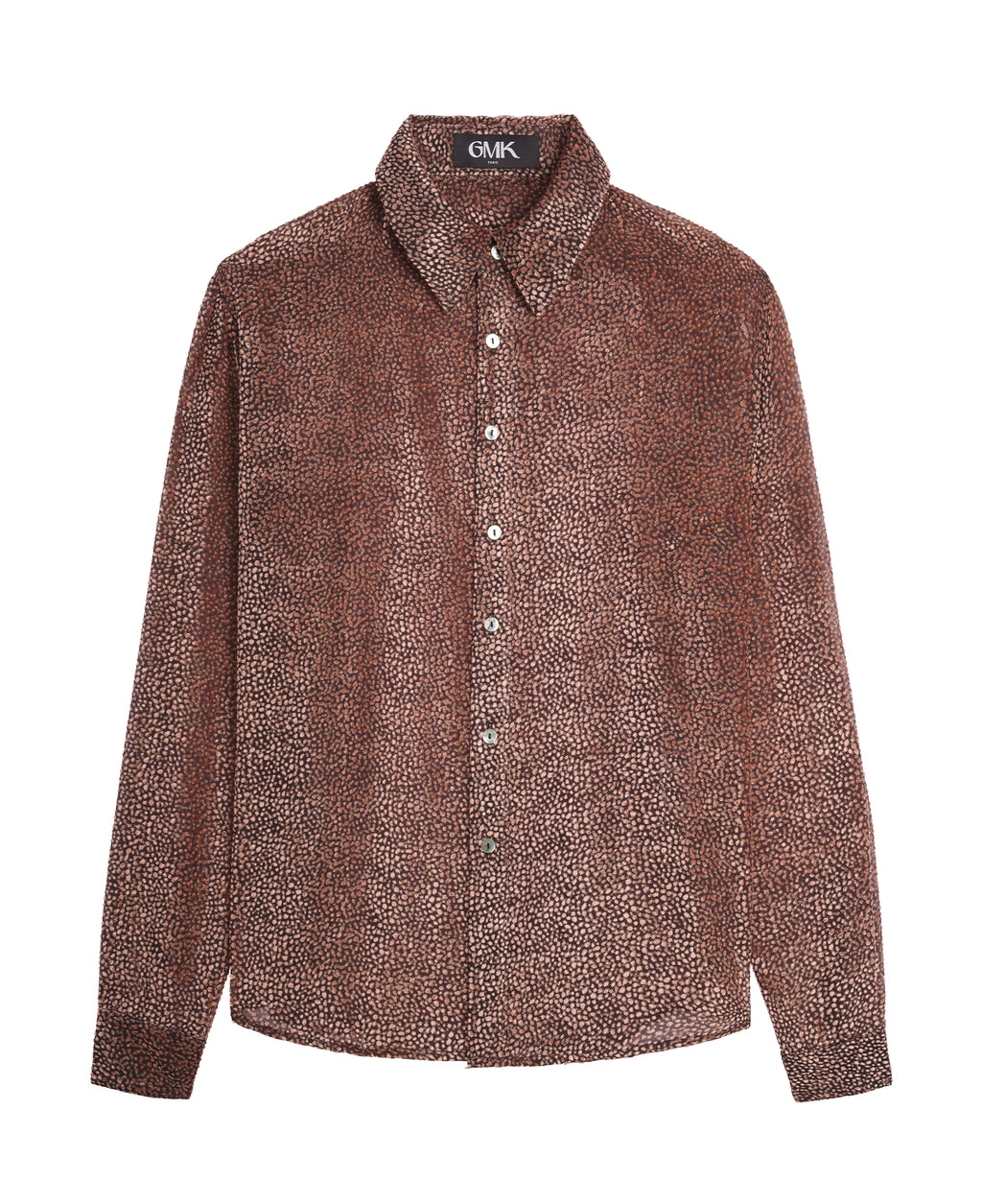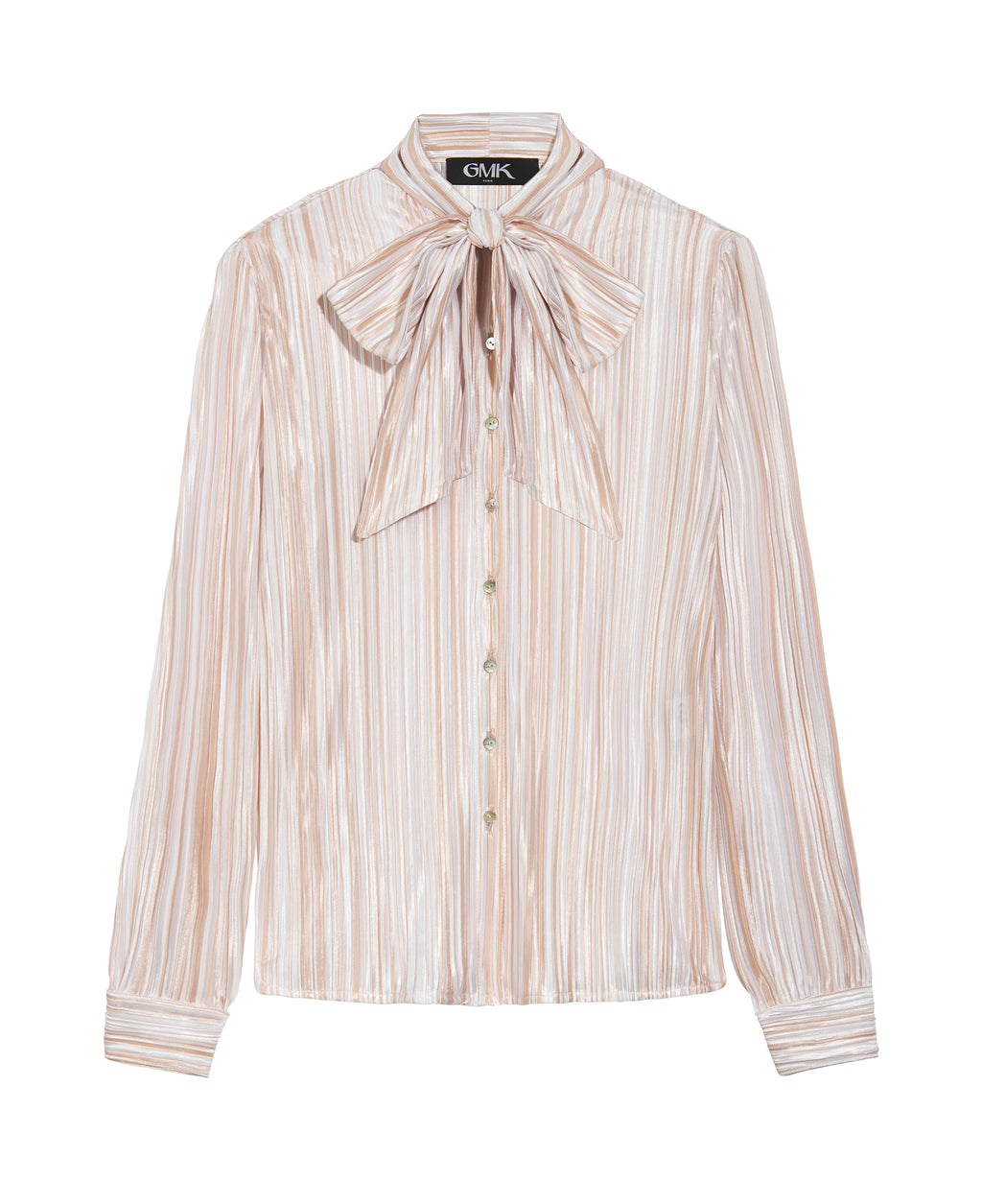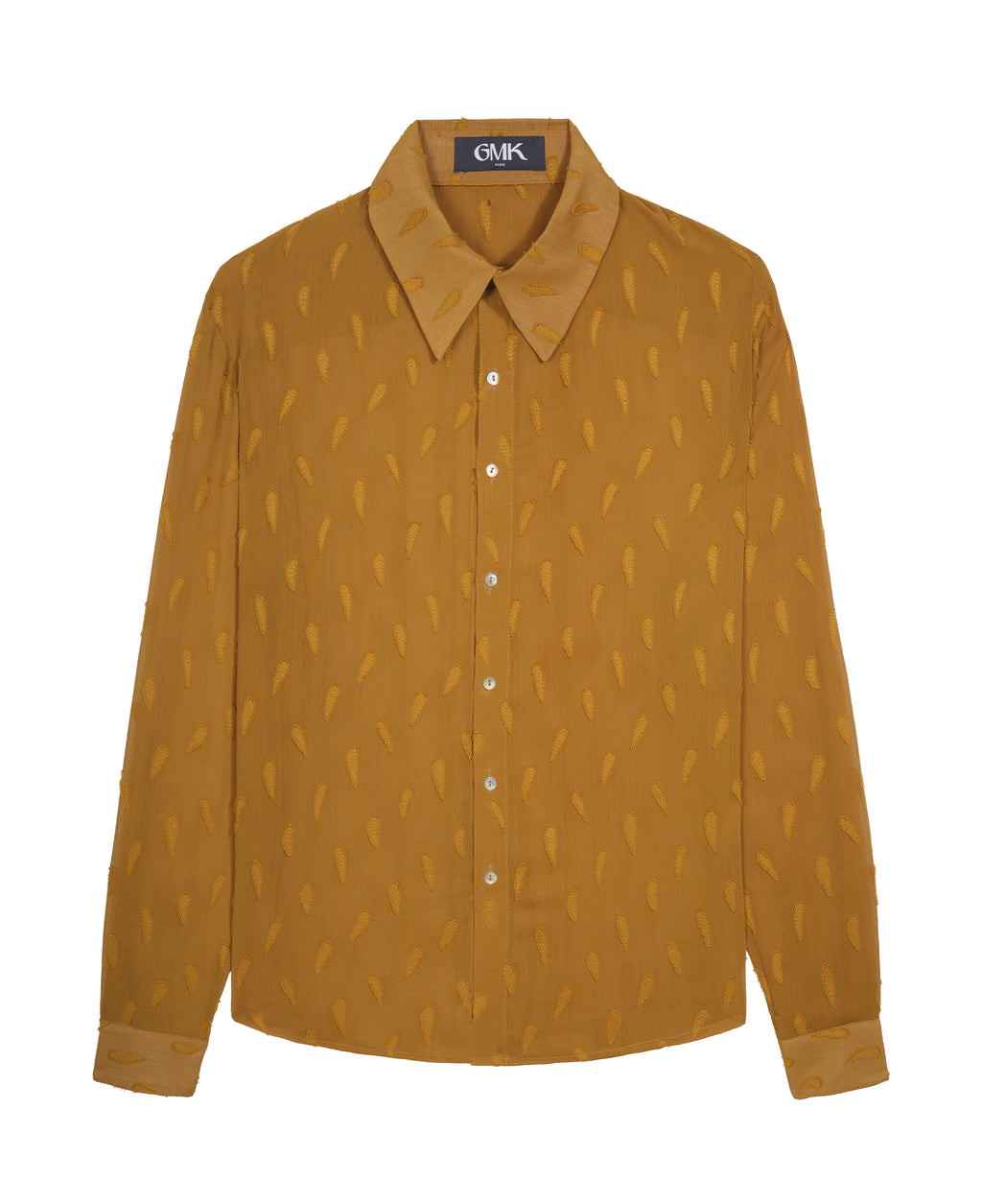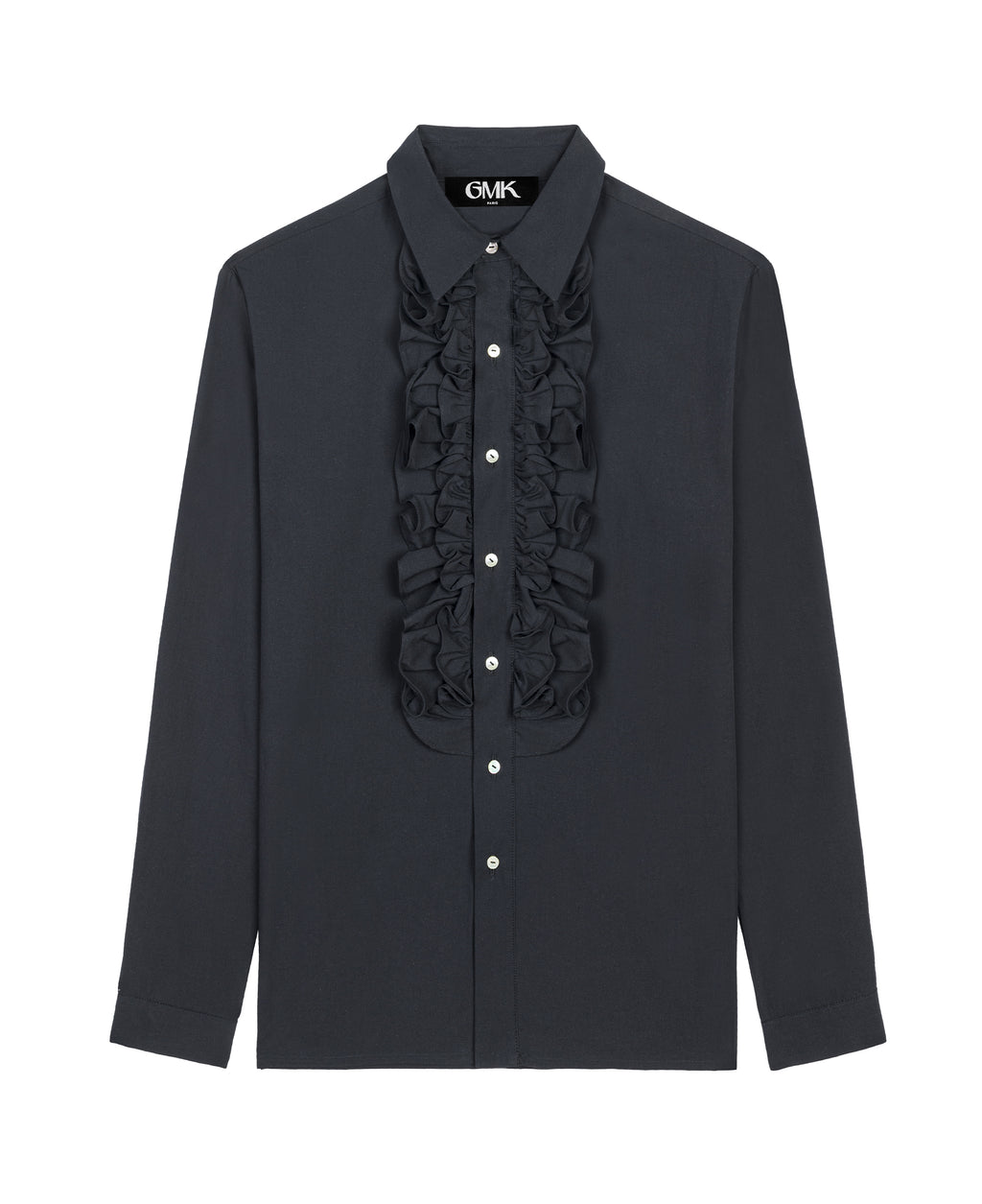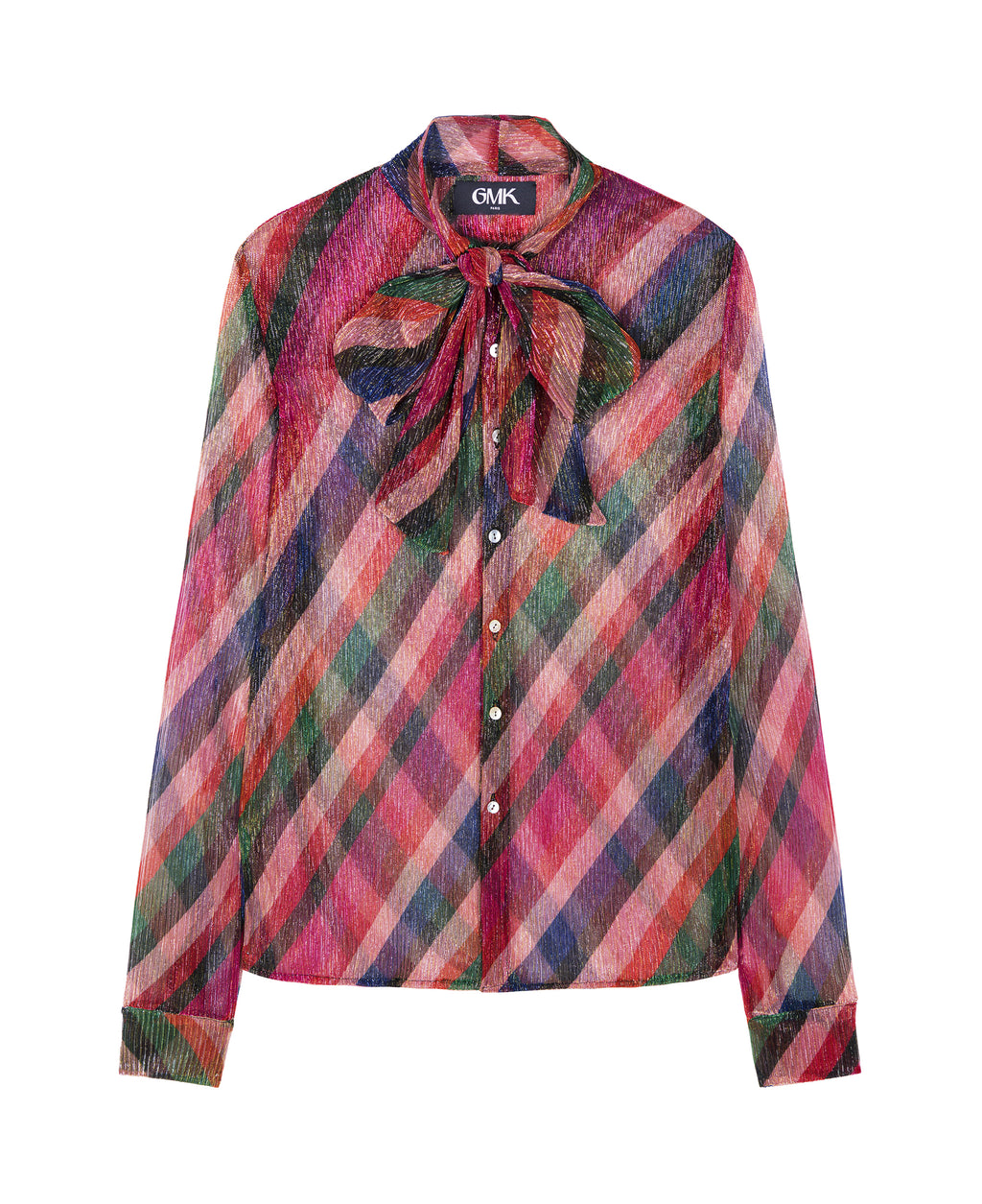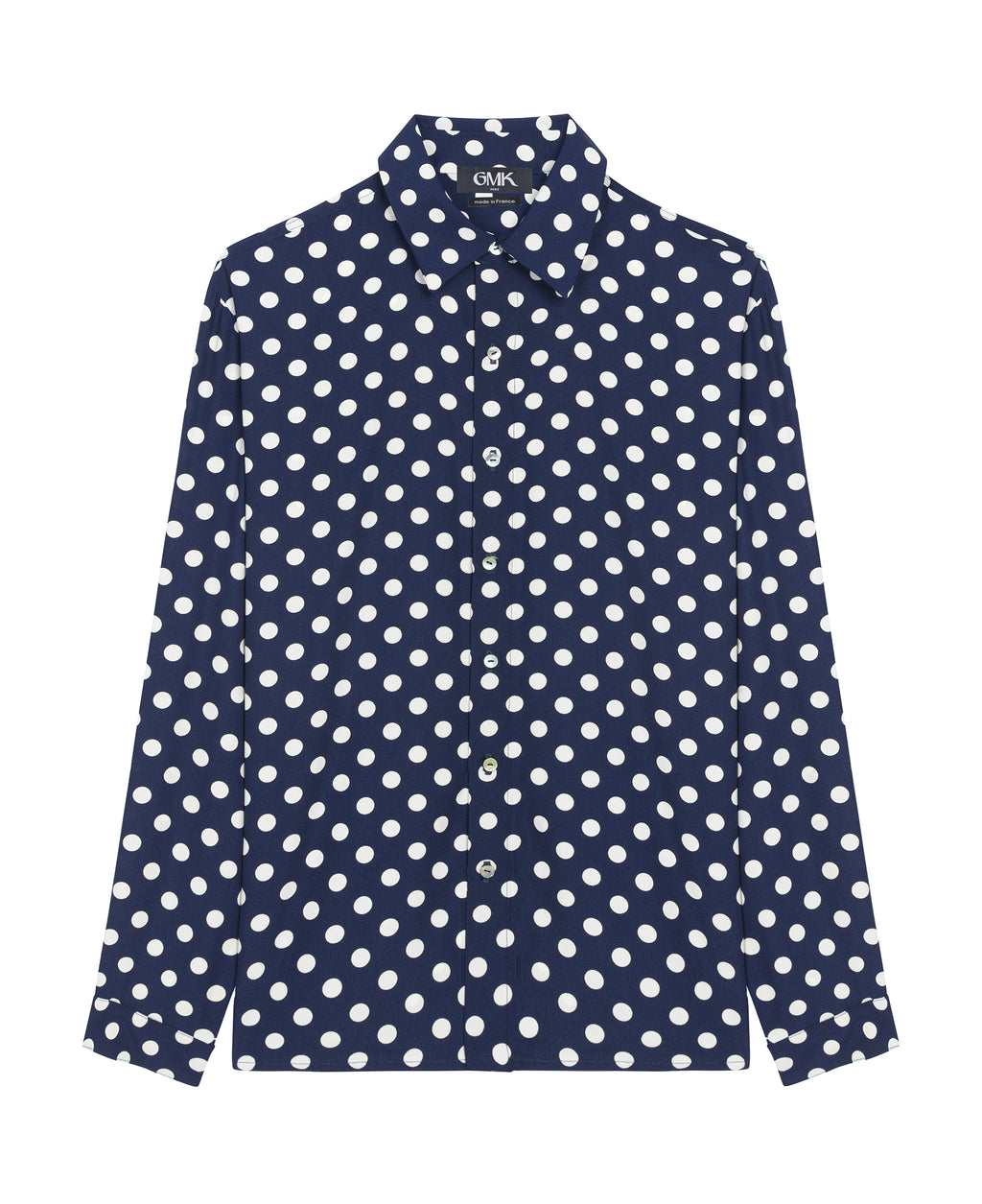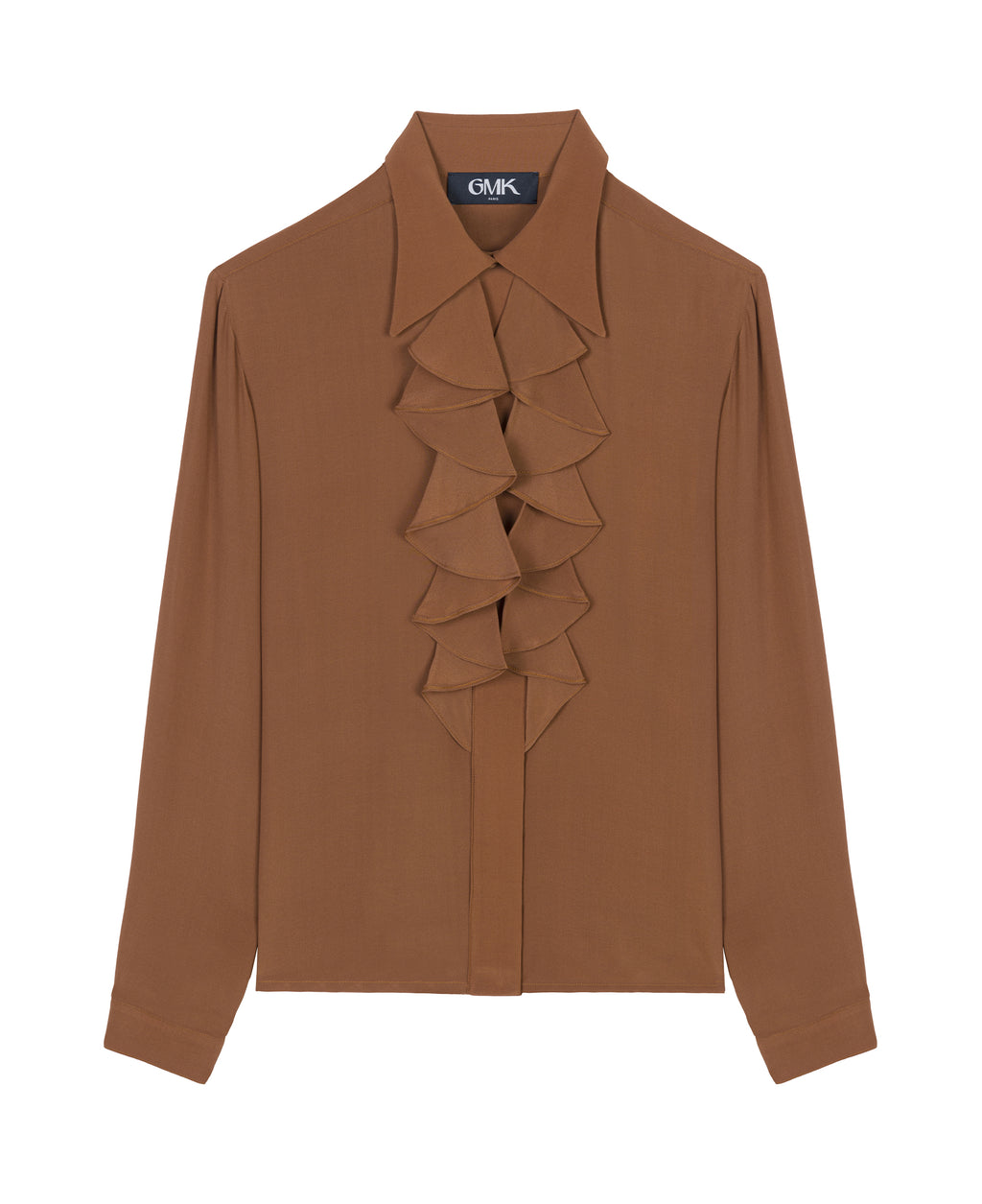 POET COLLAR TERRACOTTA SHIRT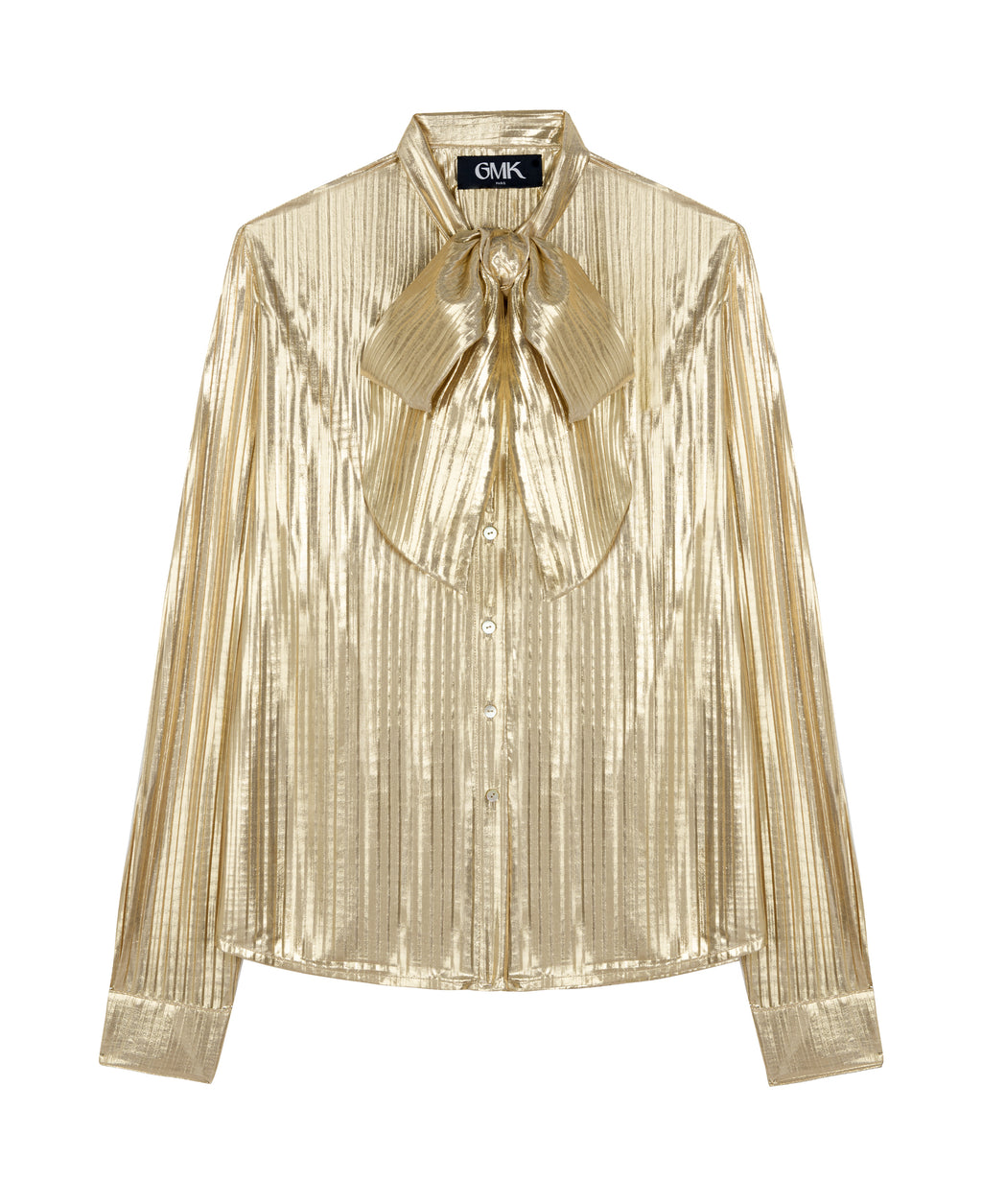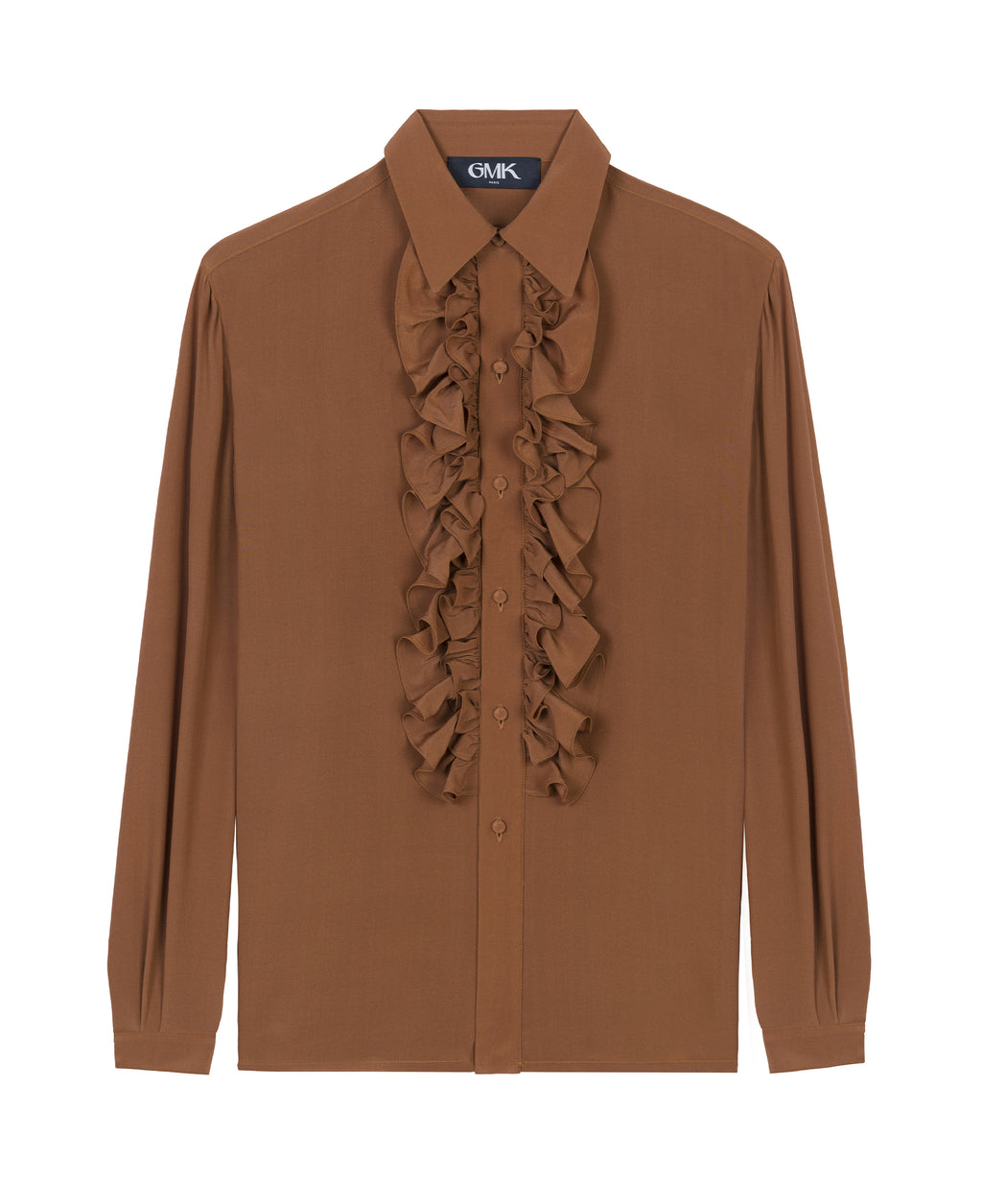 JABOT COLLAR TERRACOTTA SHIRT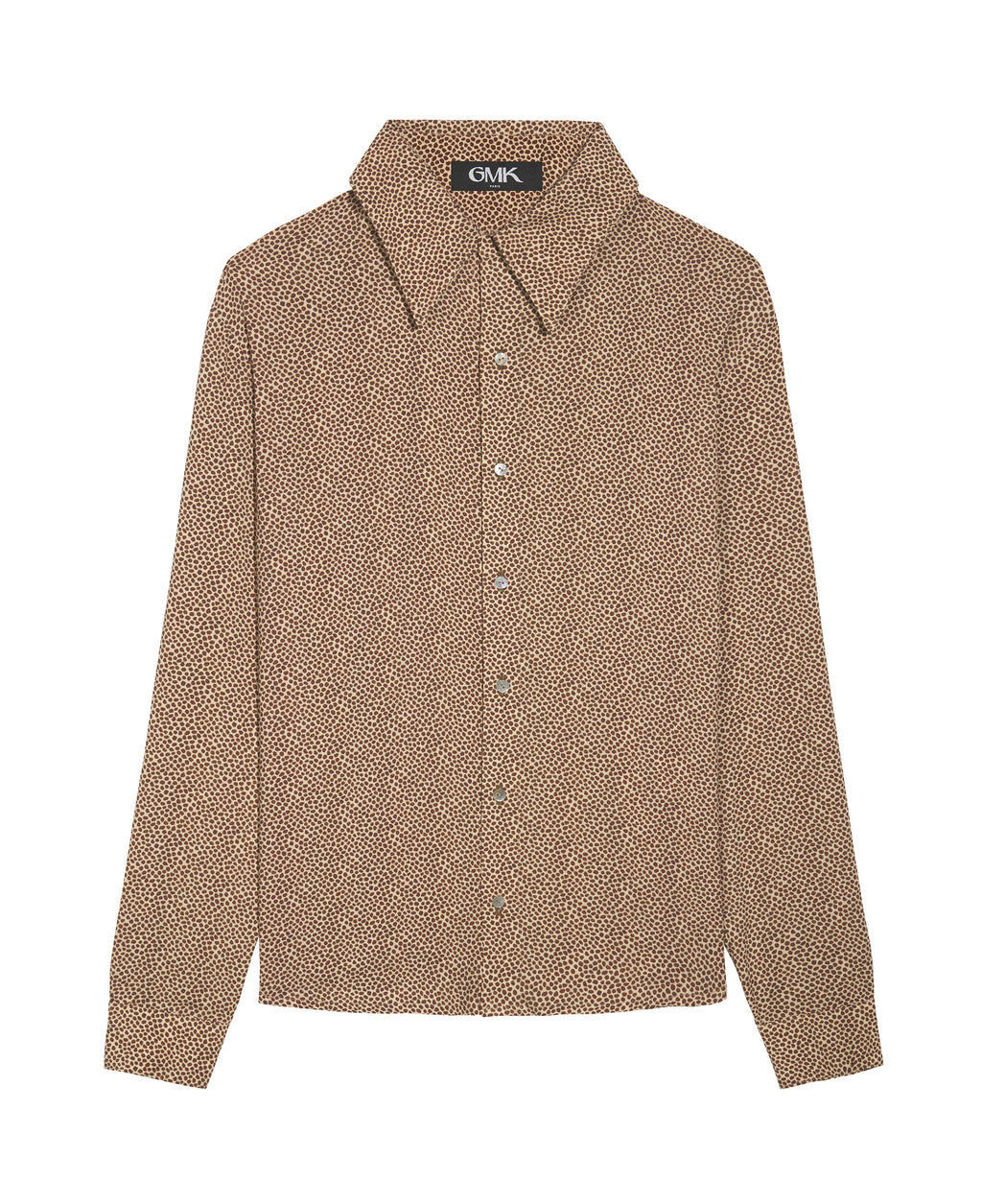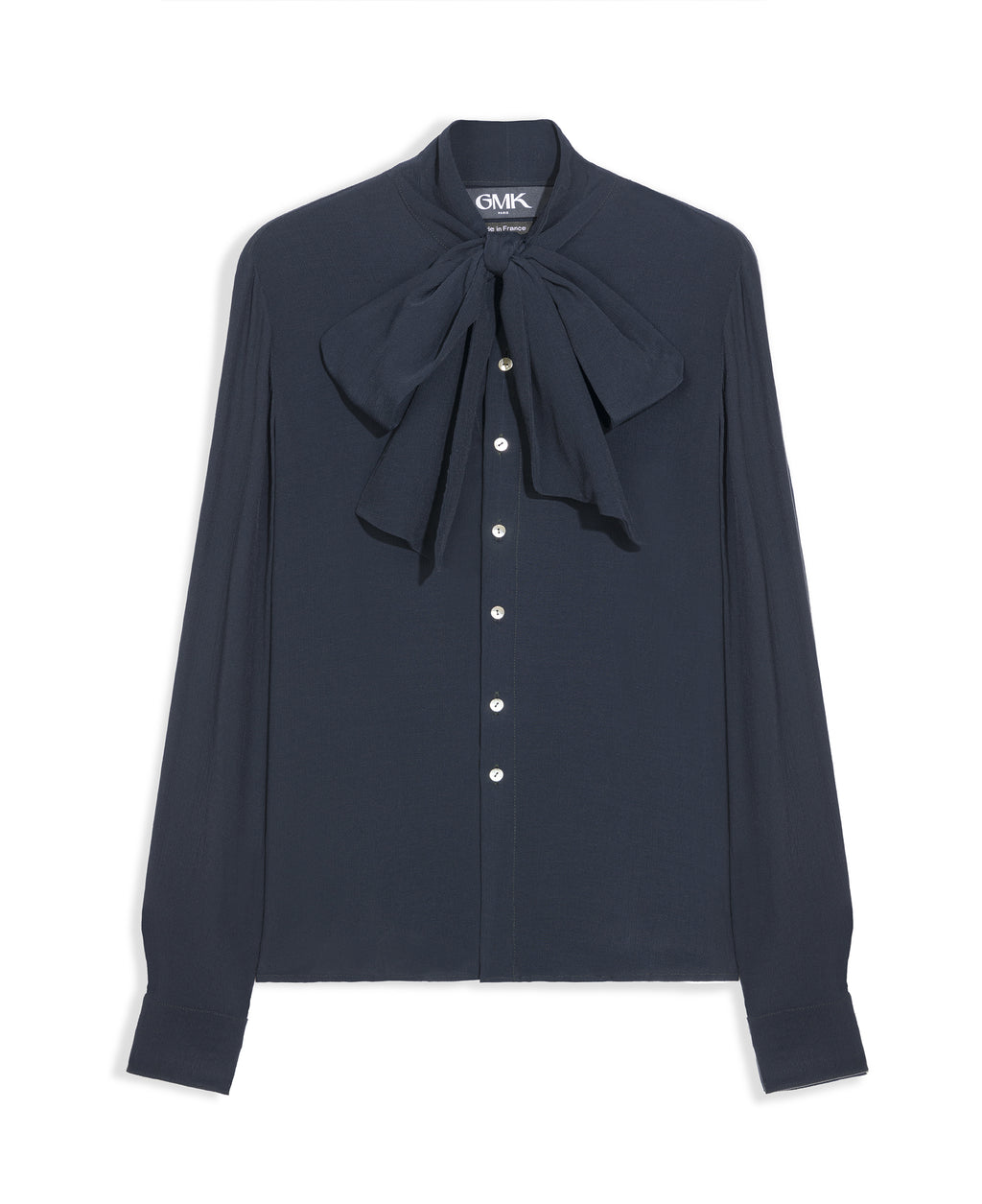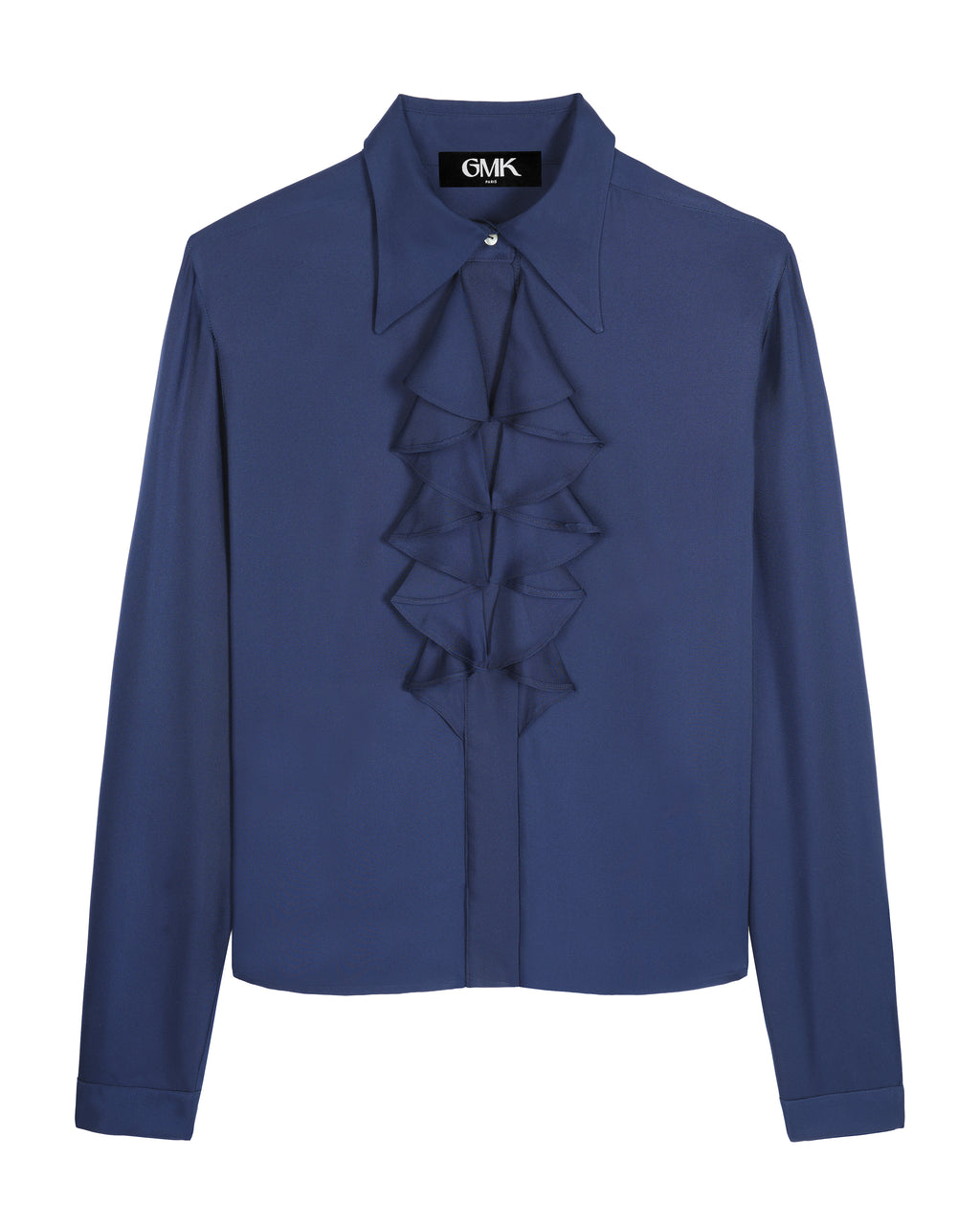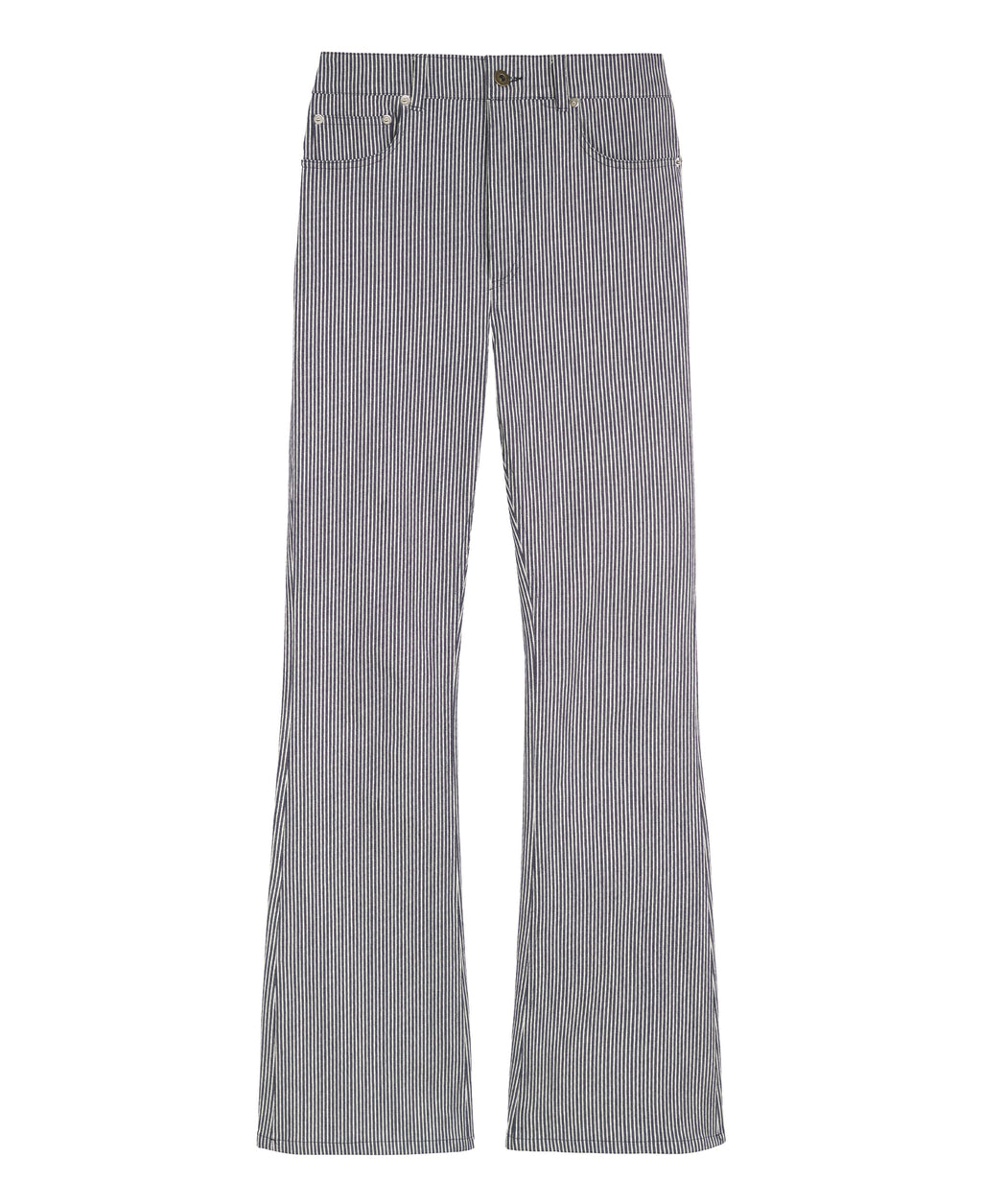 STRIPED HICKORY MICK FLARE JEANS
24X32
25X32
26X32
27X32
28X32
29X32
30X32
31X32
32X32
33X32
34X32
36X32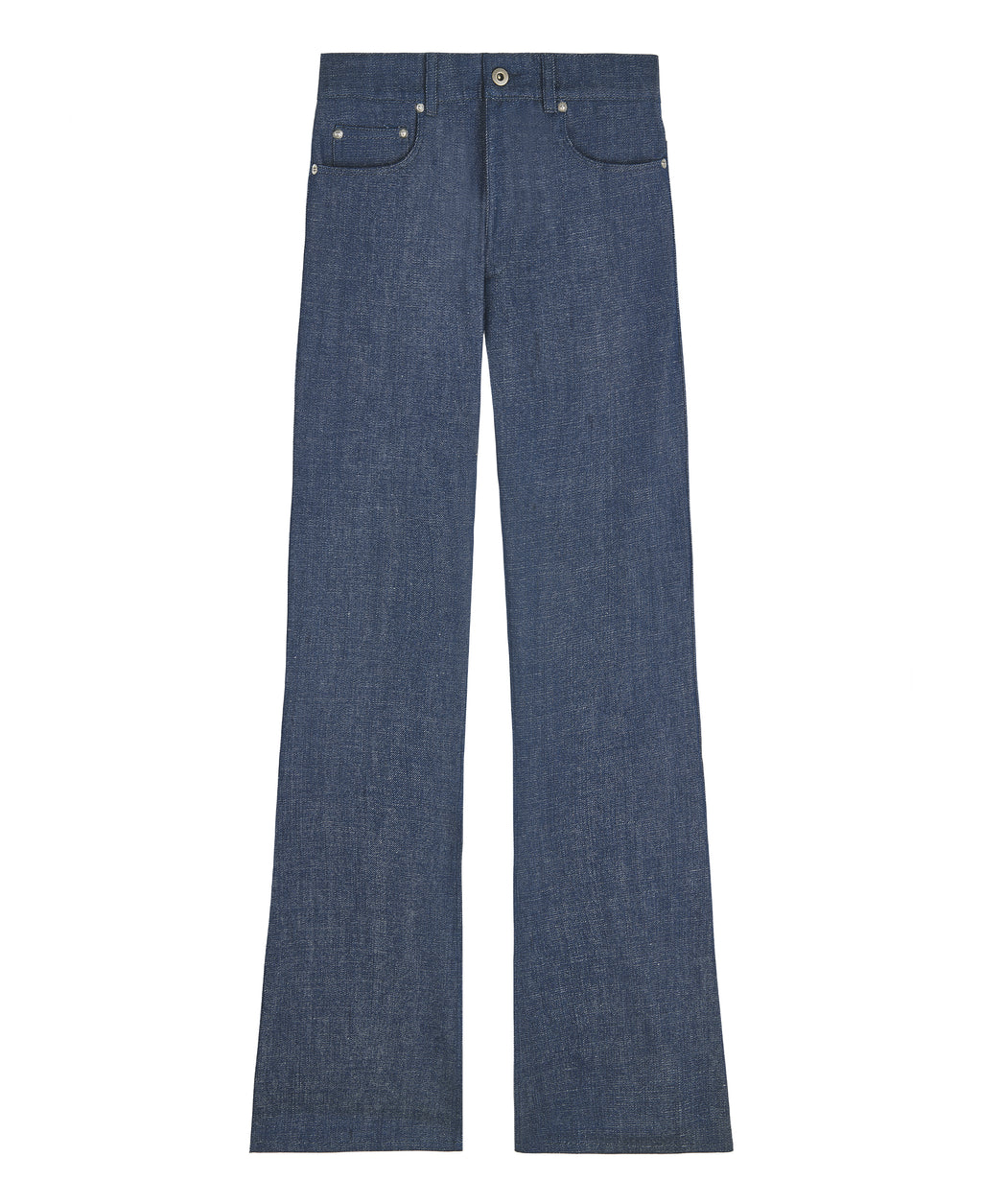 RAW DENIM MICK FLARE JEANS
24X32
25X32
26X32
27X32
28X32
29X32
30X32
31X32
32X32
33X32
34X32
36X32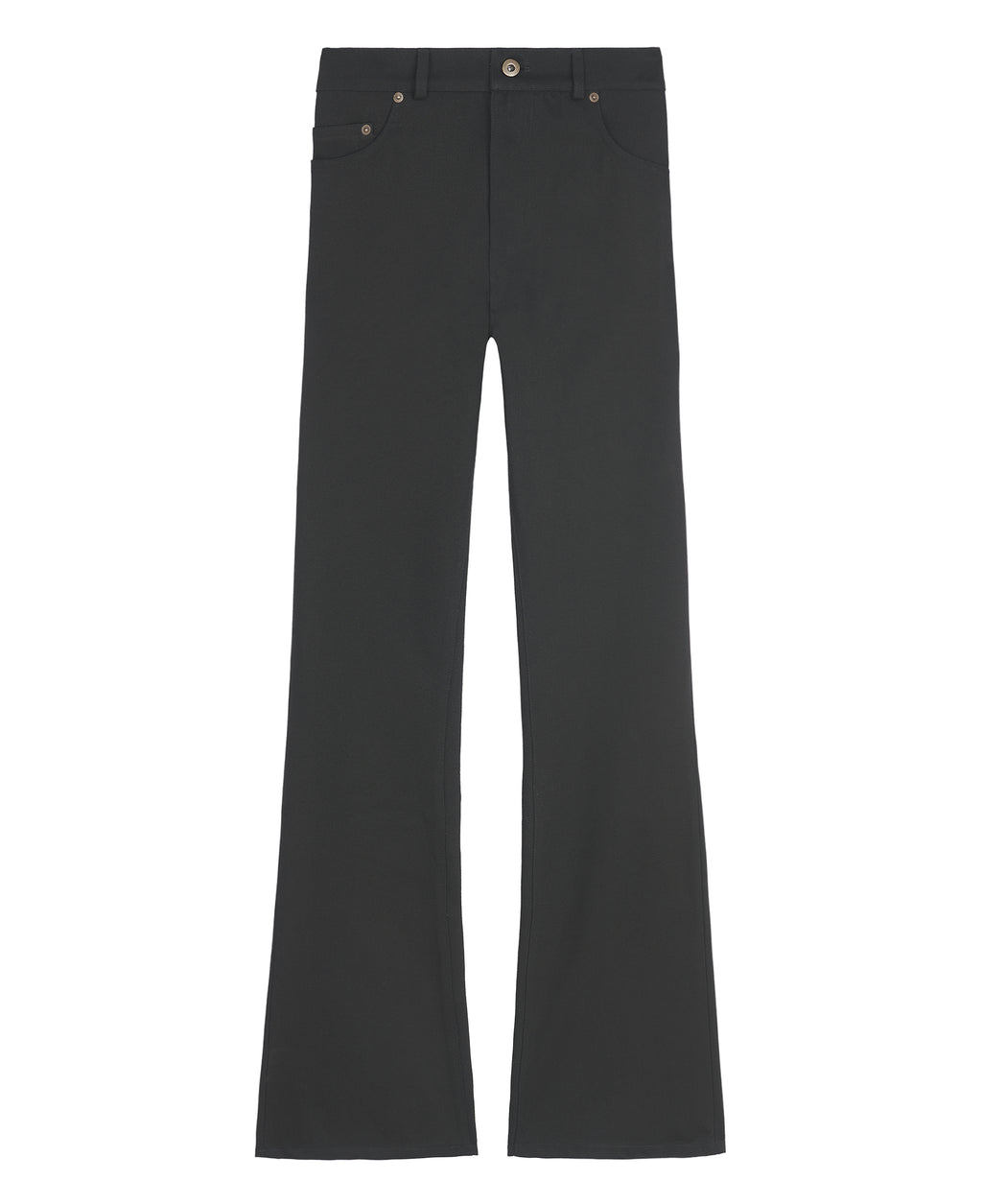 BLACK DENIM MICK FLARE JEANS
24X32
25X32
26X32
27X32
28X32
29X32
30X32
31X32
32X32
33X32
34X32
36X32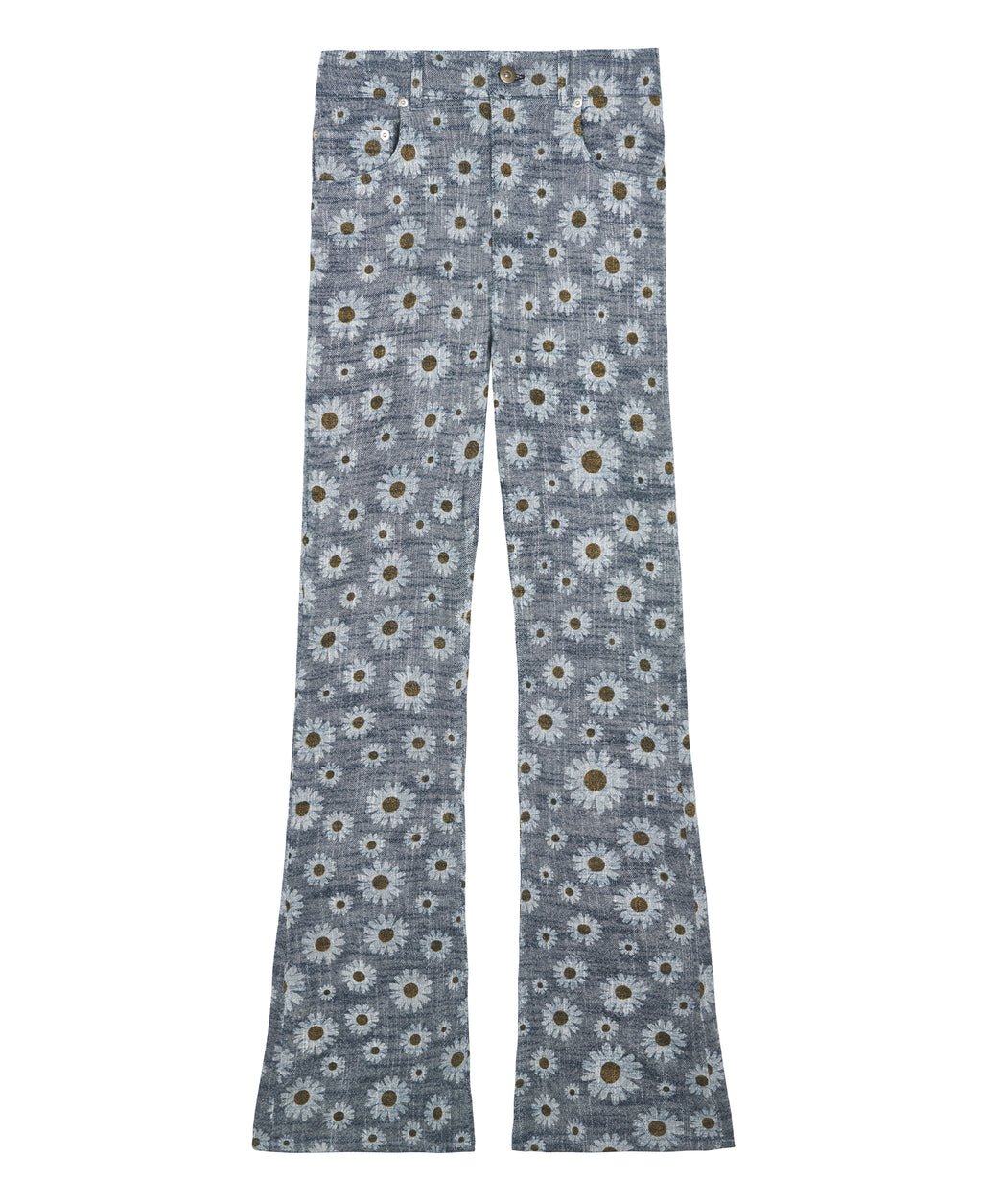 LINEN FLOWER MICK FLARE JEANS
24X32
25X32
26X32
27X32
28X32
29X32
30X32
31X32
32X32
33X32
34X32
36X32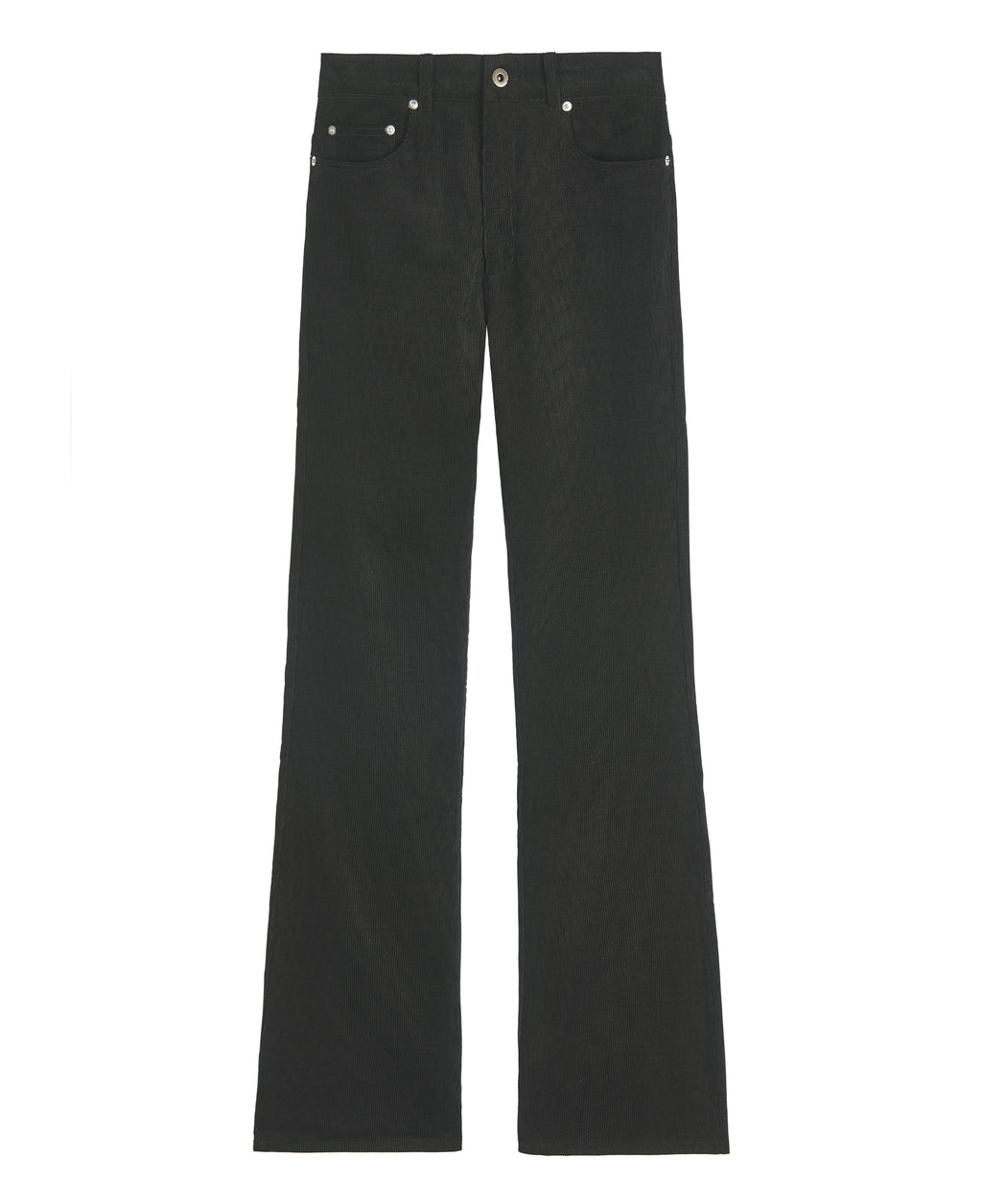 BLACK CORDUROY MICK FLARE JEANS
24X32
25X32
26X32
27X32
28X32
29X32
30X32
31X32
32X32
33X32
34X32
36X32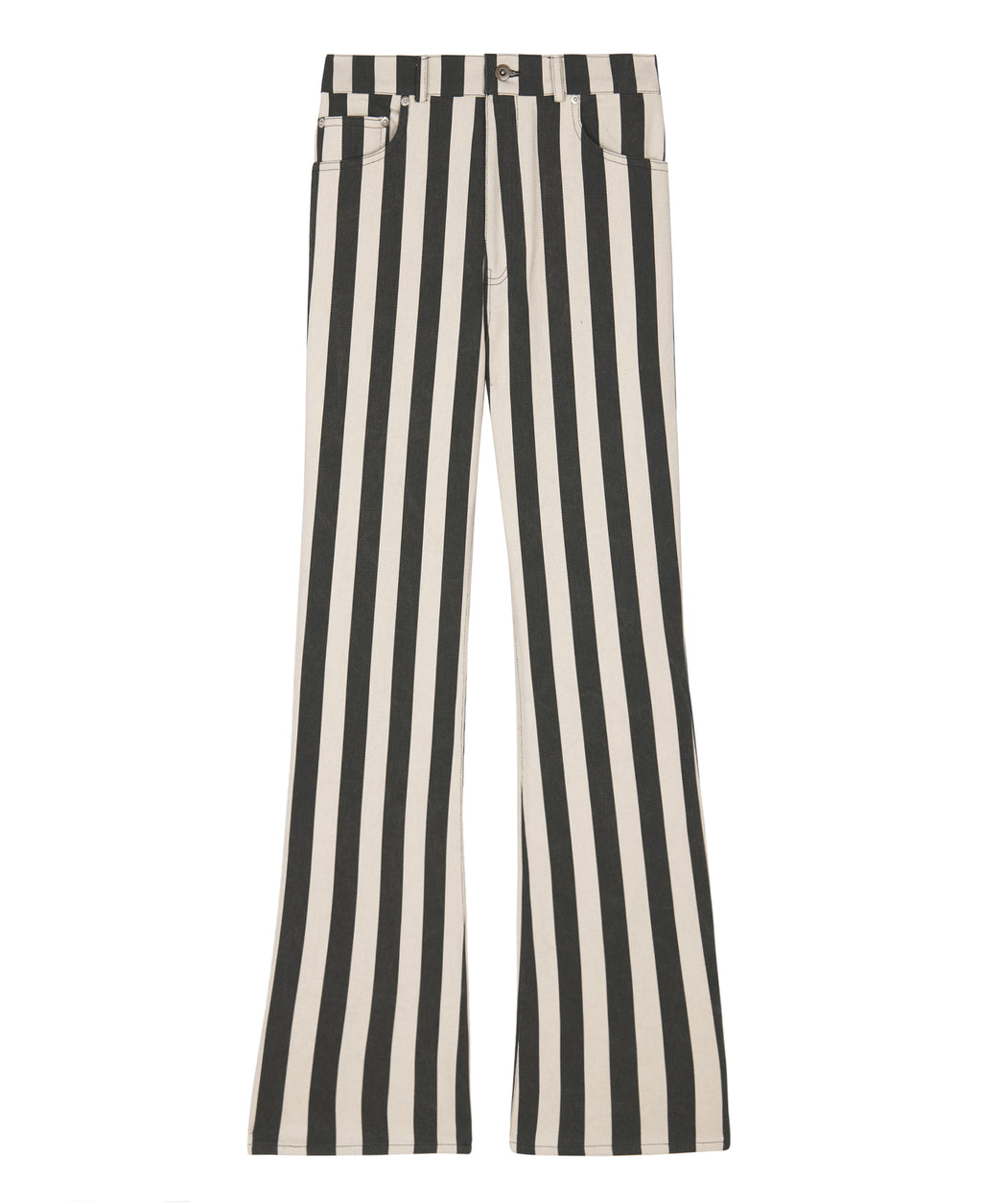 BLACK STRIPED DENIM MICK FLARE JEANS
25X32
26X32
27X32
28X32
29X32
30X32
31X32
32X32
33X32
34X32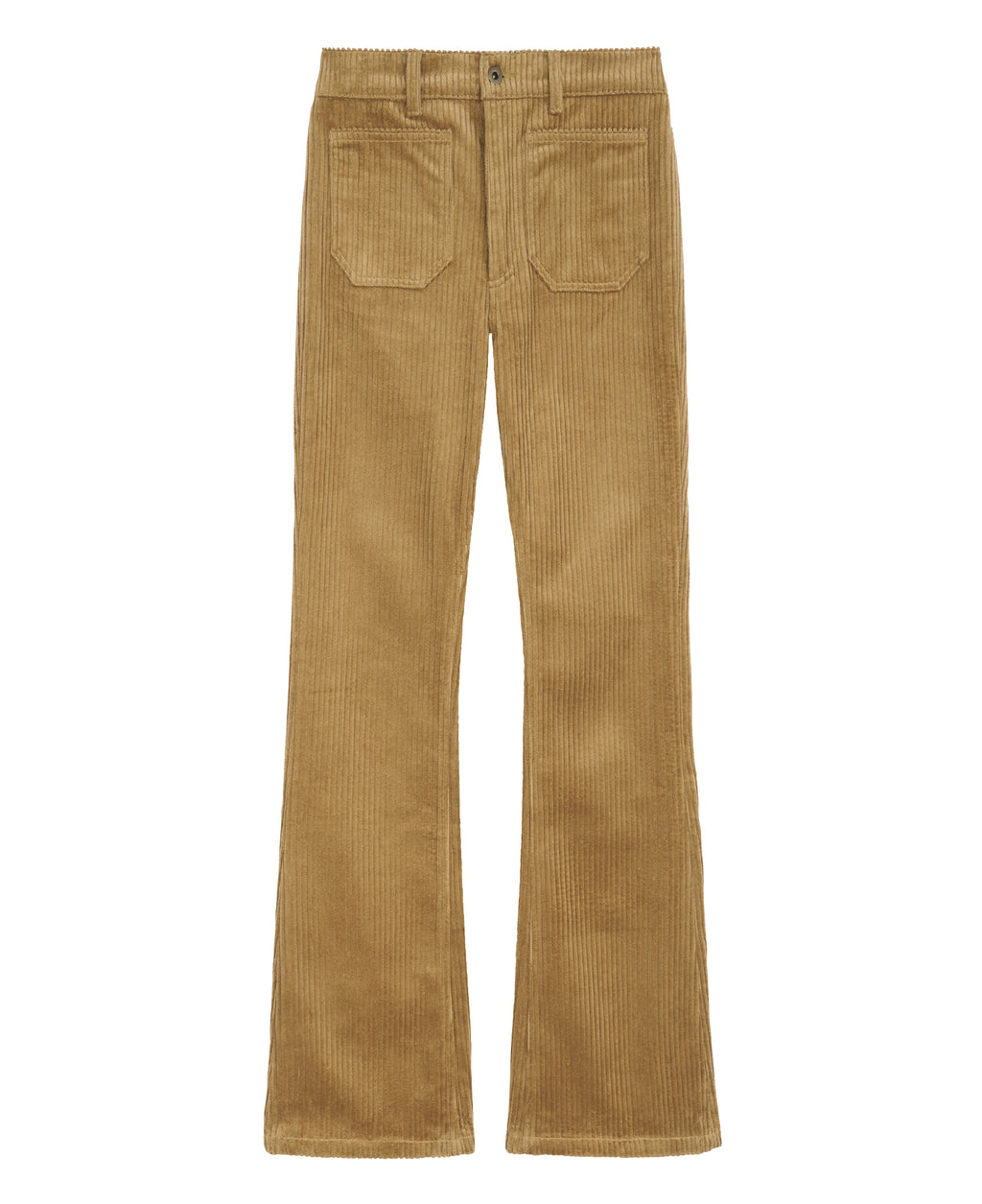 CAMEL CORDUROY MELODY FLARE JEANS
25X32
26X32
27X32
28X32
29X32
30X32
31X32
32X32
33X32
34X32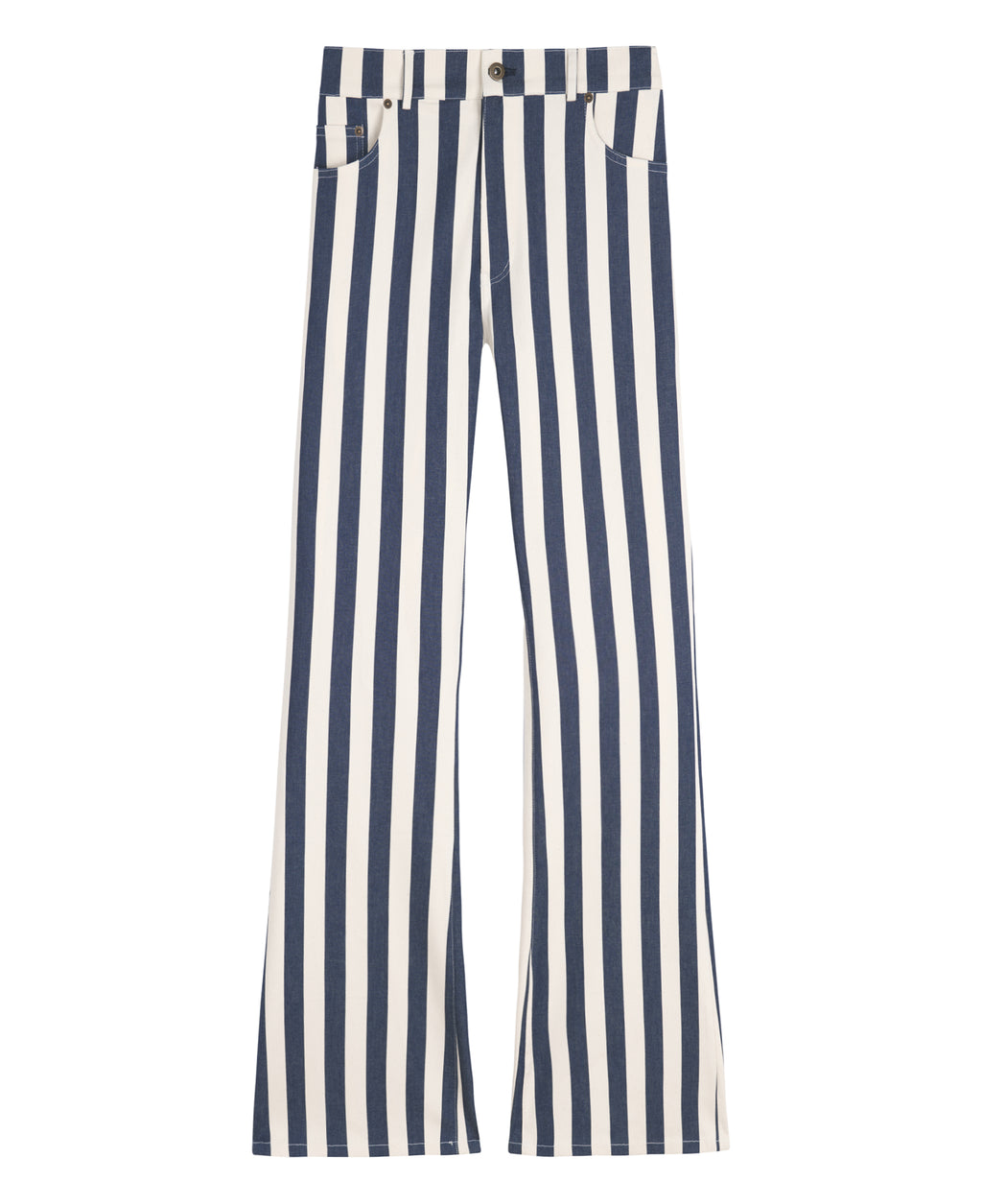 STRIPED DENIM MICK FLARE JEANS
24X32
25X32
26X32
27X32
28X32
29X32
30X32
31X32
32X32
33X32
34X32
BLACK CORDUROY MELODY FLARE JEANS
25X32
26X32
27X32
28X32
29X32
30X32
31X32
32X32
33X32
34X32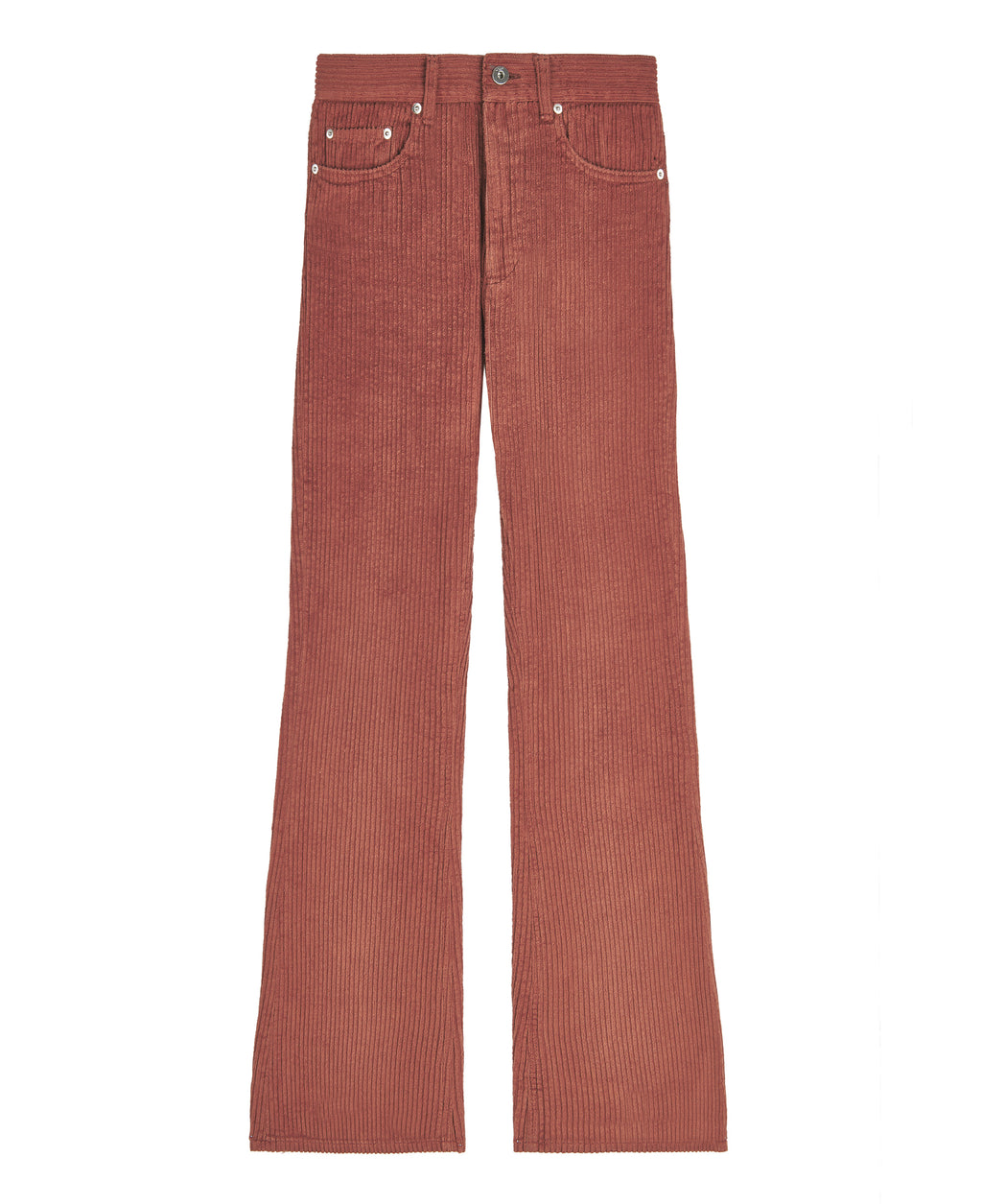 RED CLAY CORDUROY MICK FLARE JEANS
24/32
25X32
26X32
27X32
28X32
29X32
30X32
31X32
32X32
33X32
34X32
36X32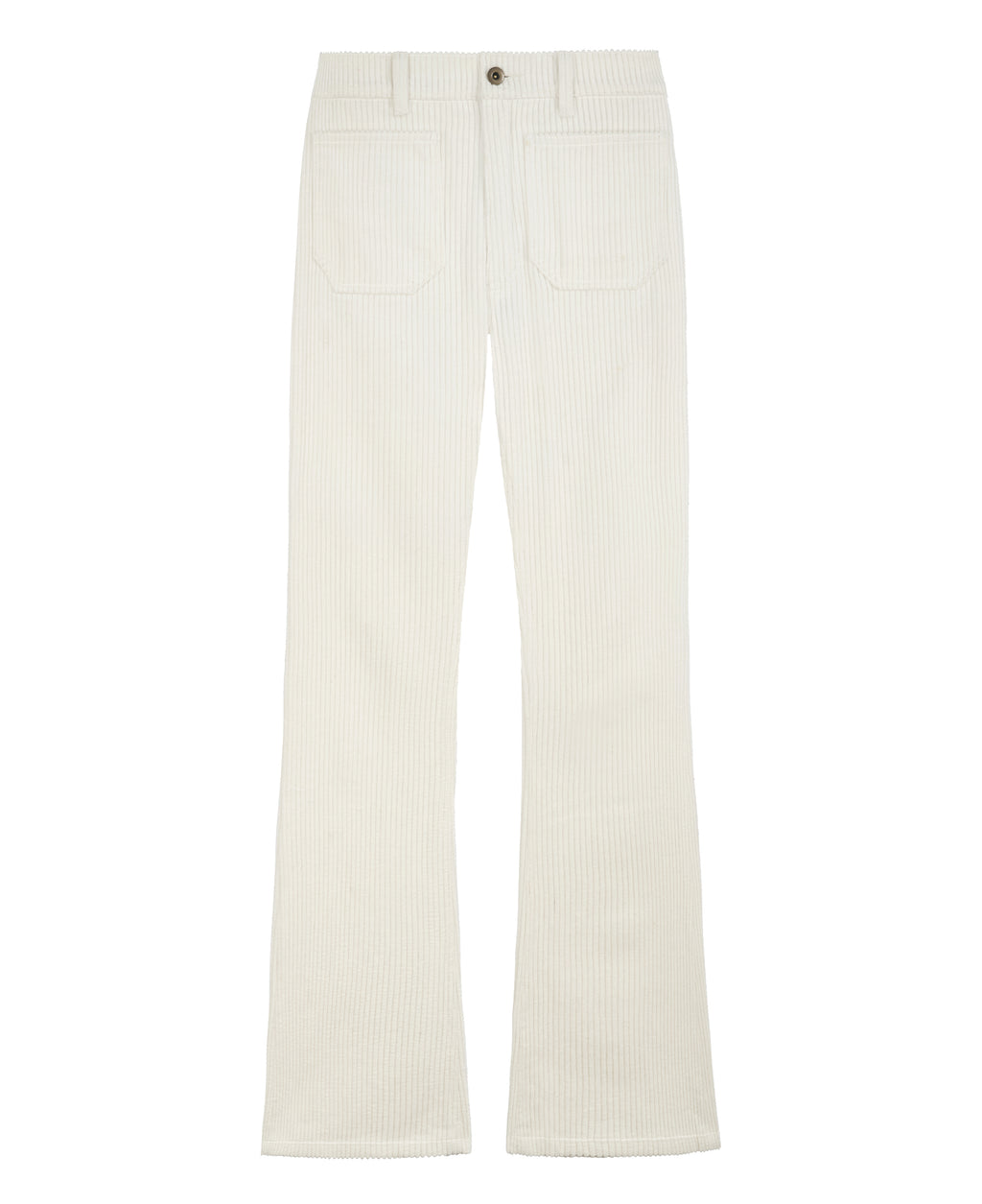 WHITE CORDUROY MELODY FLARE JEANS
25X32
26X32
27X32
28X32
29X32
30X32
31X32
32X32
33X32
34X32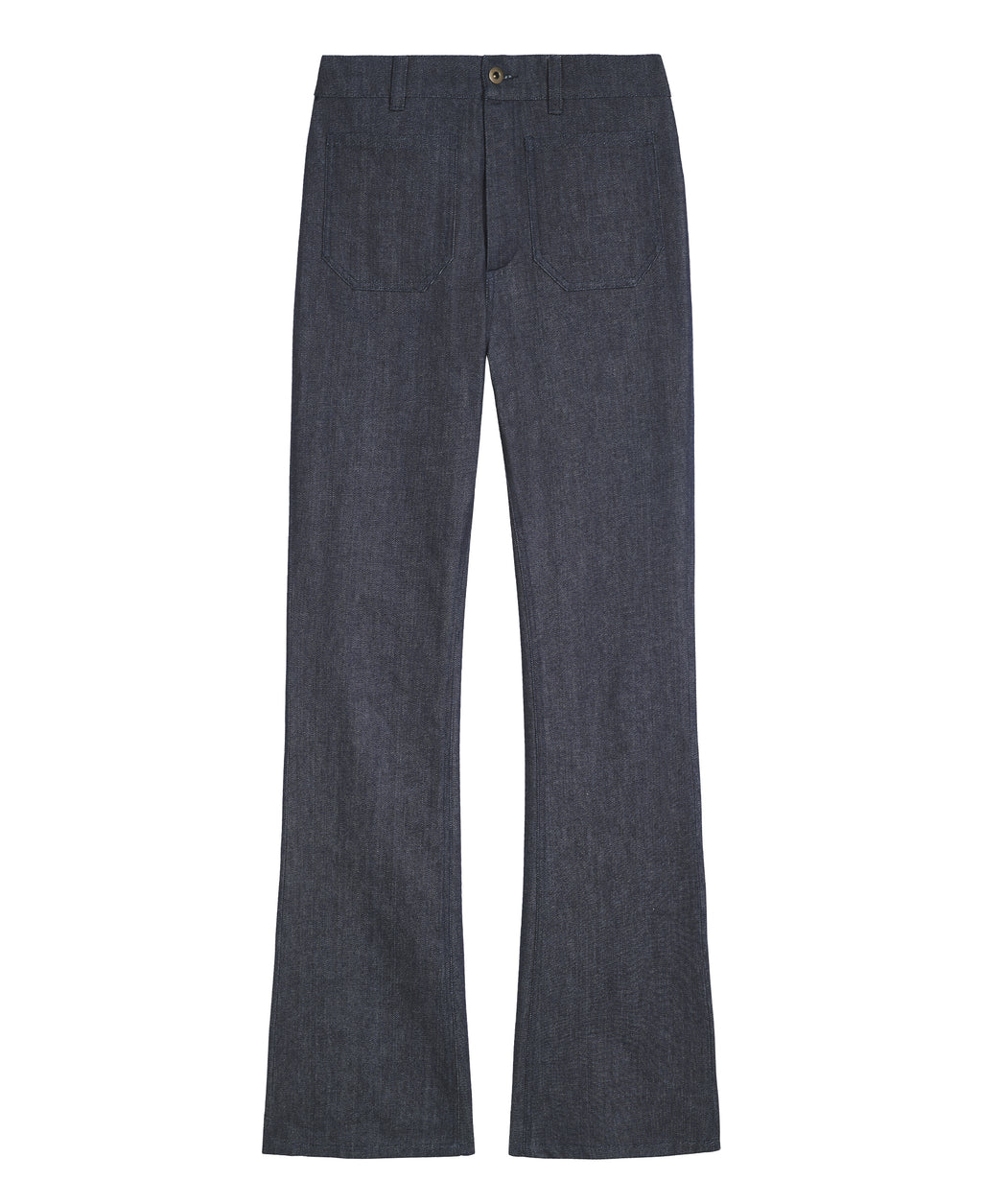 RAW DENIM MELODY FLARE JEANS
25X32
26X32
27X32
28X32
29X32
30X32
31X32
32X32
33X32
34X32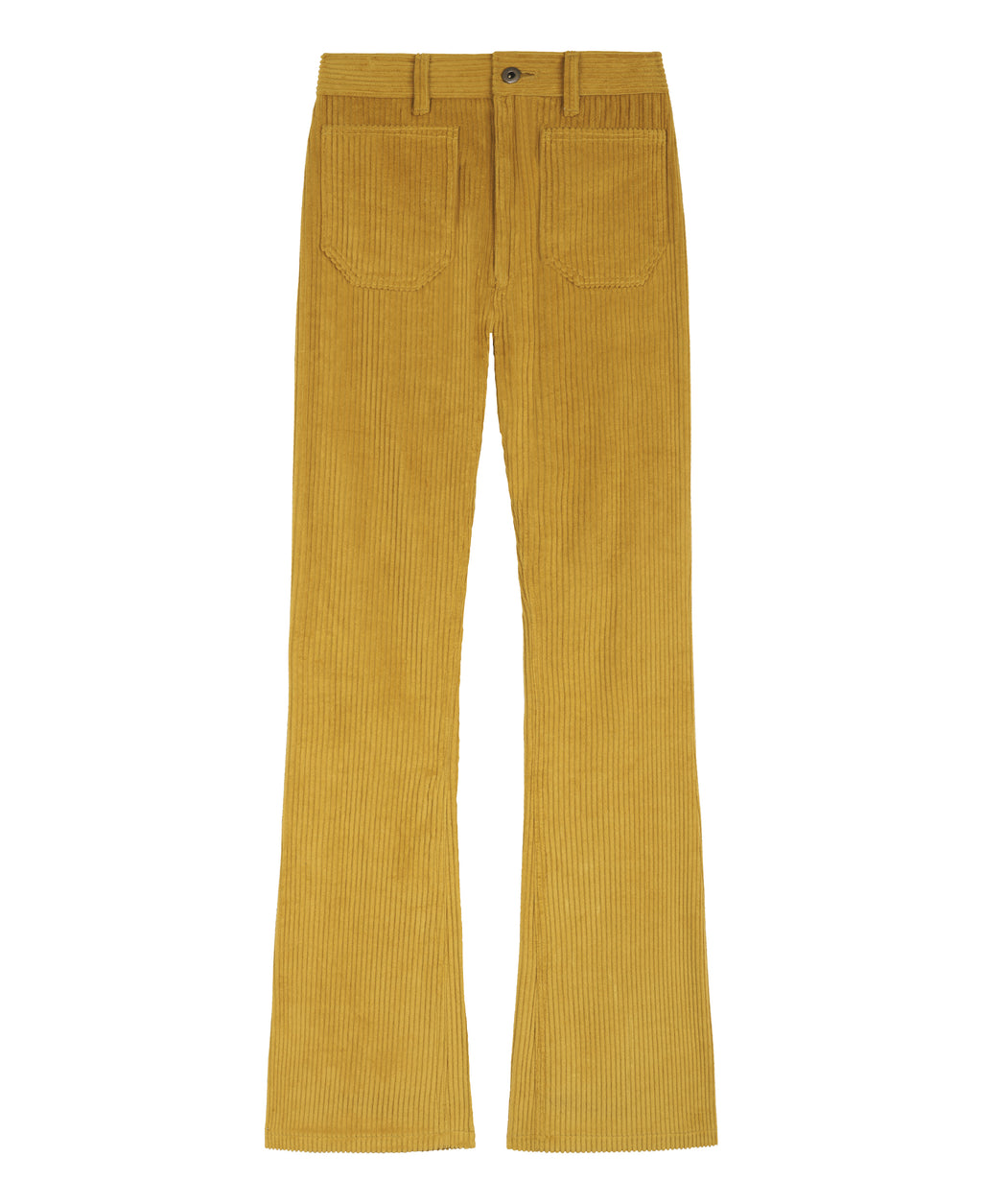 AMBER CORDUROY MELODY FLARE JEANS
25X32
26X32
27X32
28X32
29X32
30X32
31X32
32X32
33X32
34X32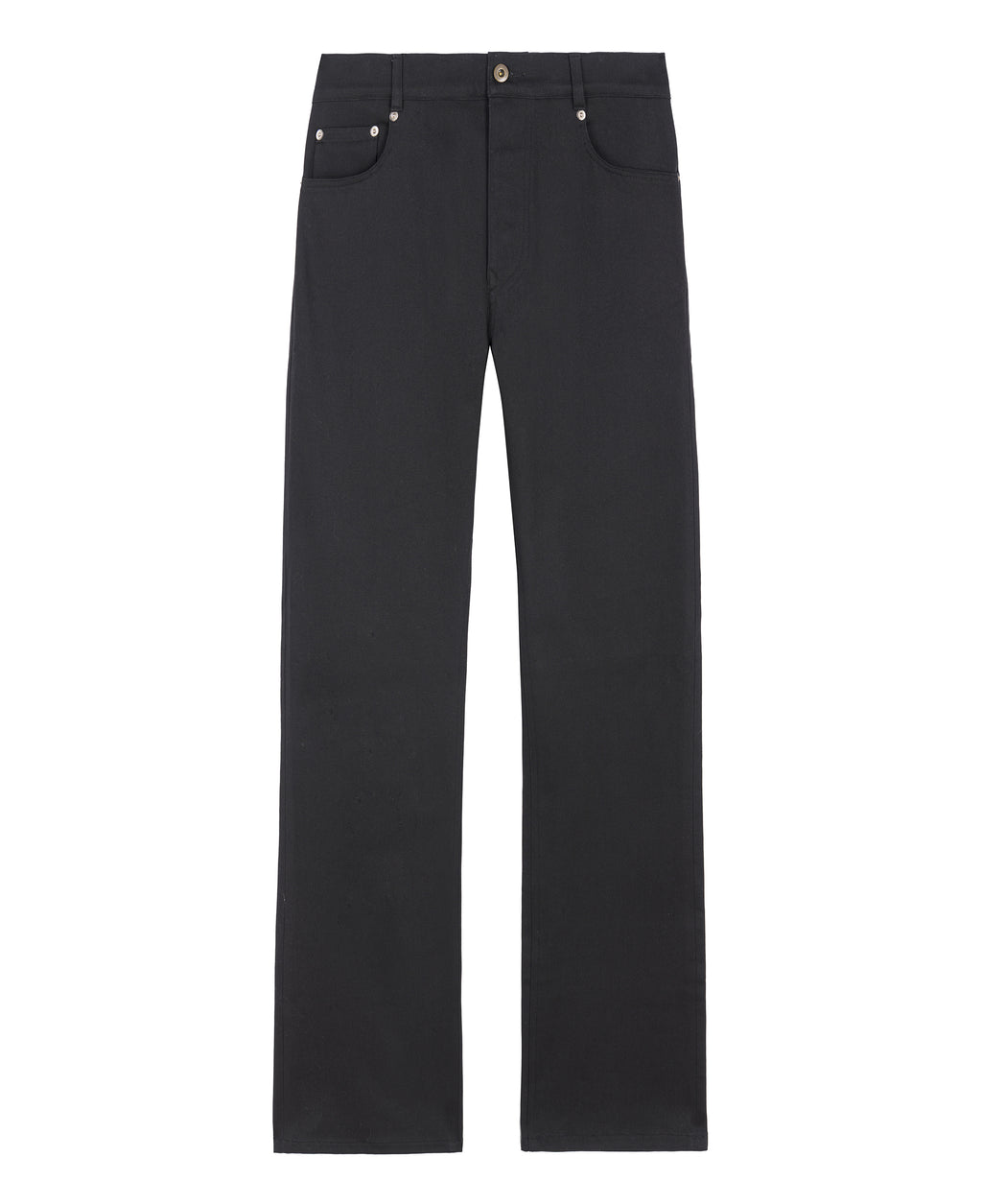 BLACK IGGY BOOTCUT JEANS
25X32
26X32
27X32
28X32
29X32
30X32
31X32
32X32
33X32
34X32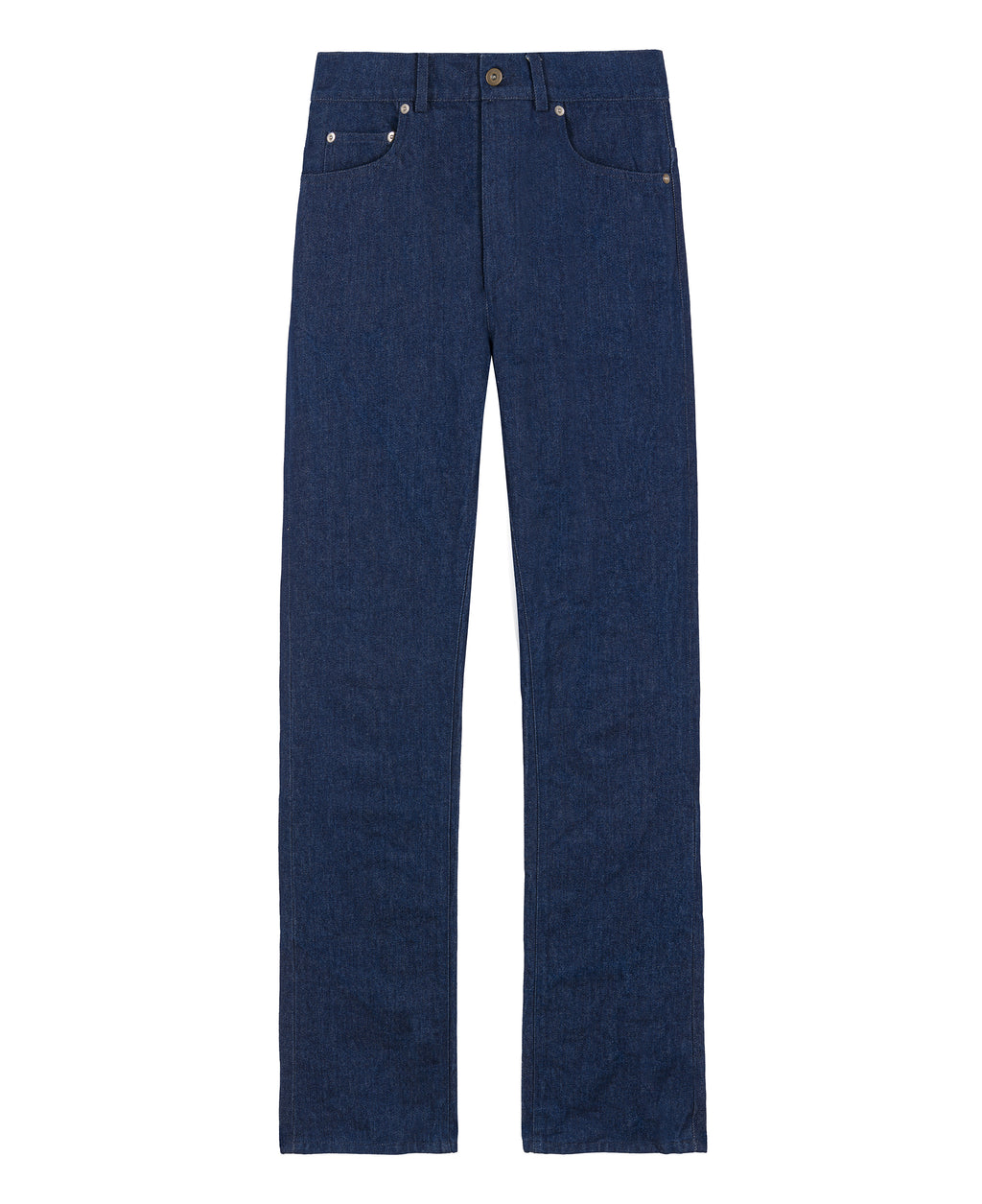 RAW IGGY BOOTCUT JEANS
25X32
26X32
27X32
28X32
29X32
30X32
31X32
32X32
33X32
34X32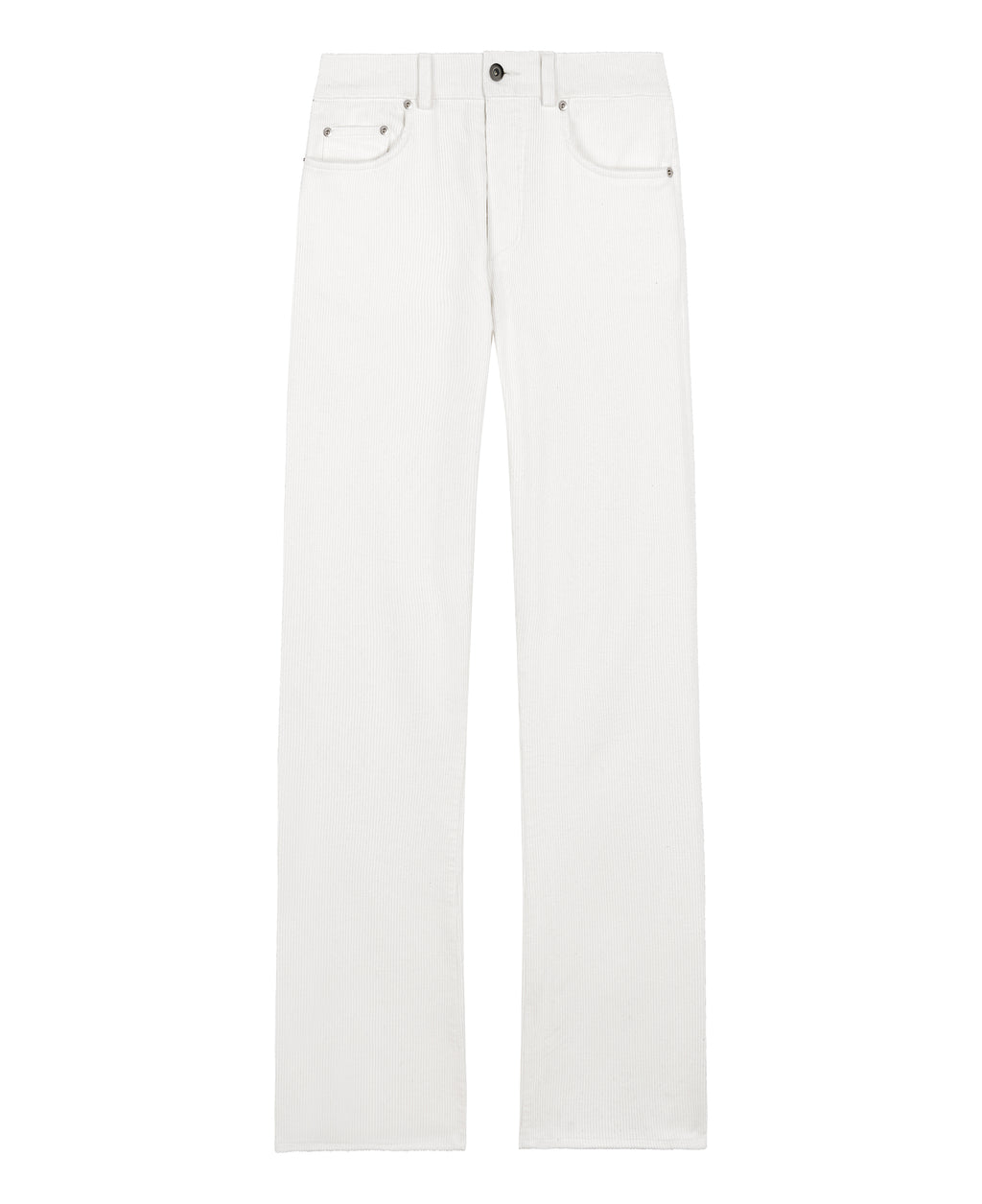 WHITE IGGY BOOTCUT JEANS
25X32
26X32
27X32
28X32
29X32
30X32
31X32
32X32
33X32
34X32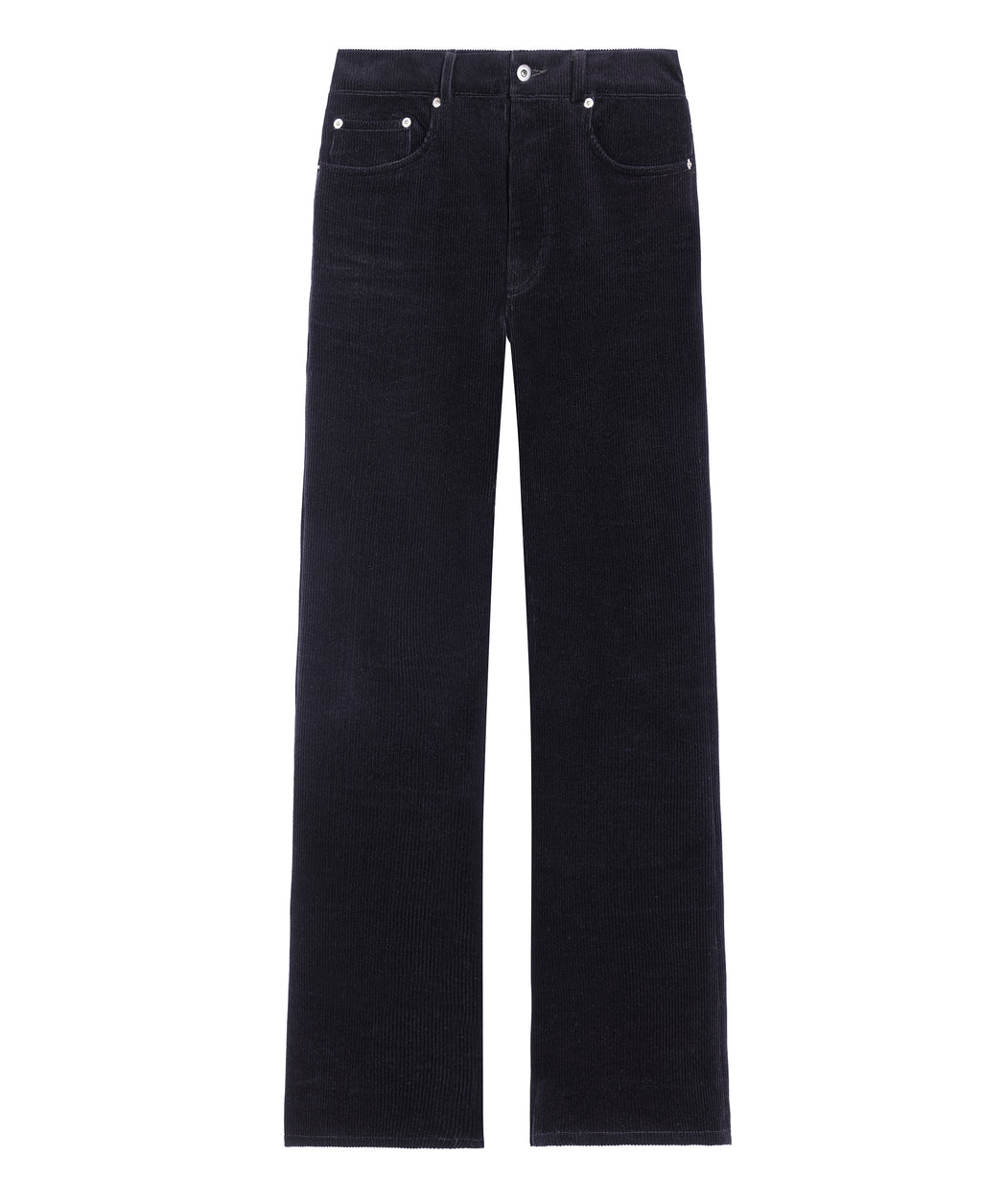 NAVY IGGY BOOTCUT JEANS
25X32
26X32
27X32
28X32
29X32
30X32
31X32
32X32
33X32
34X32