SHARK-COLLAR EXOTIC WAFFLE SHIRT
SHARK-COLLAR EXOTIC WAFFLE SHIRT
Temples X Good Morning Keith Collection
Iconic unisex shark-collar shirt with short sleeves featuring a welt pocket on the chest.
 Add a custom embroidery to your shirt. .
This garment is fully made, from designing to manufacturing, of cotton in Paris.
We advise you to wash this garment at low-temperature and to favor a natural drying.
The fabric used to realise this garment has been rescued from the deadstock of a great fashion house in Paris. It was selected on aesthetic and quality criteria.
This shirt is produced on order to avoid any fabrics waste.
Fits true to size, fits true to the sixties. Take your normal size.
Those who are in between sizes should go up to the nearest size.
Model wears a size S.
Visit our size guide
Free shipping worldwide on orders above 200 €.
Free returns and exchanges within 7 days of original purchase. Items must be unworn, unwashed, and undamaged with original packaging.
Visit our Shipping & Returns Policy page for more infos.
Feel free to email us if you have any questions regarding this product.
Stay Trippy Little Hippie!
CREATE YOUR OUTFIT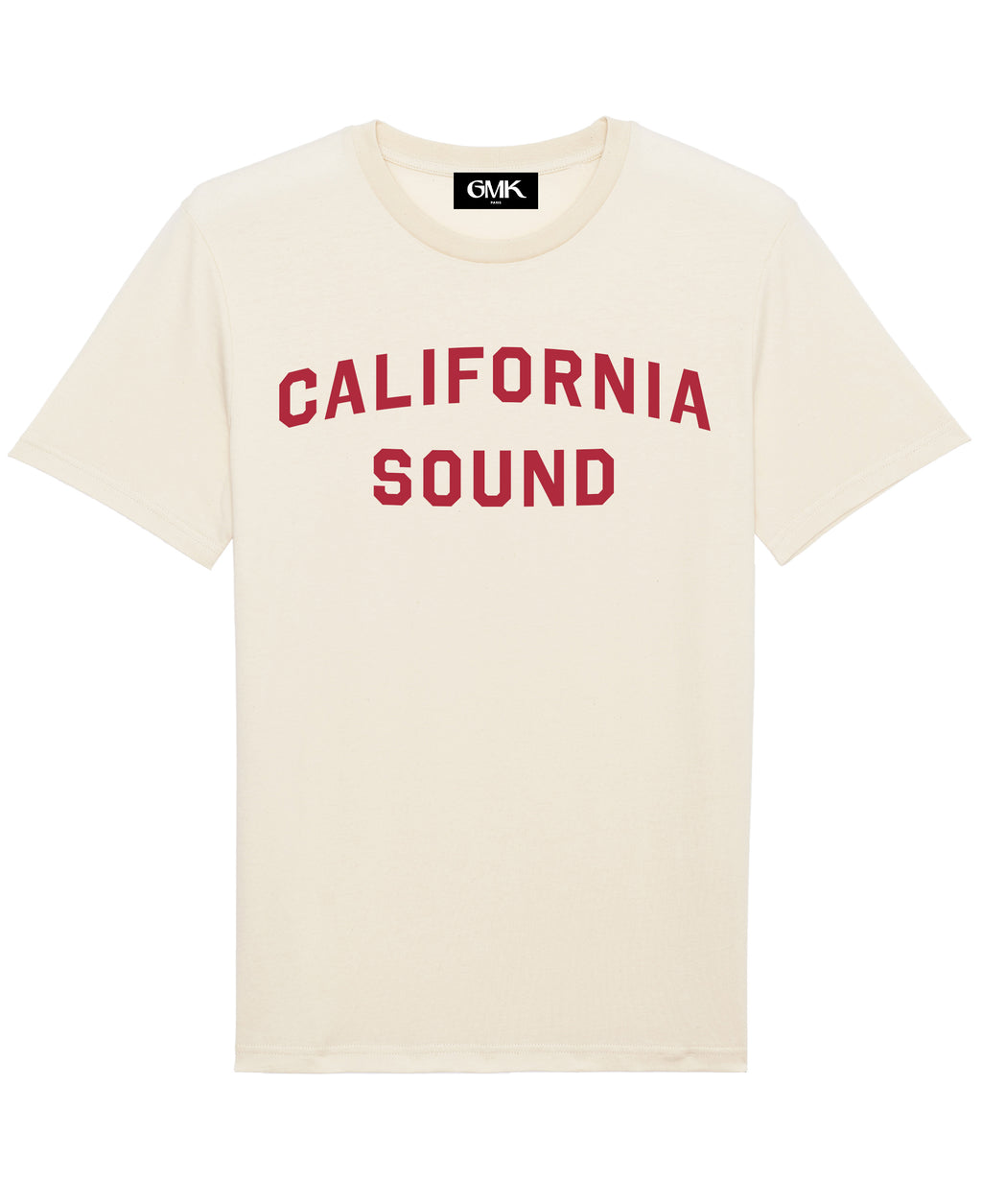 CALIFORNIA SOUND NATURAL T-SHIRT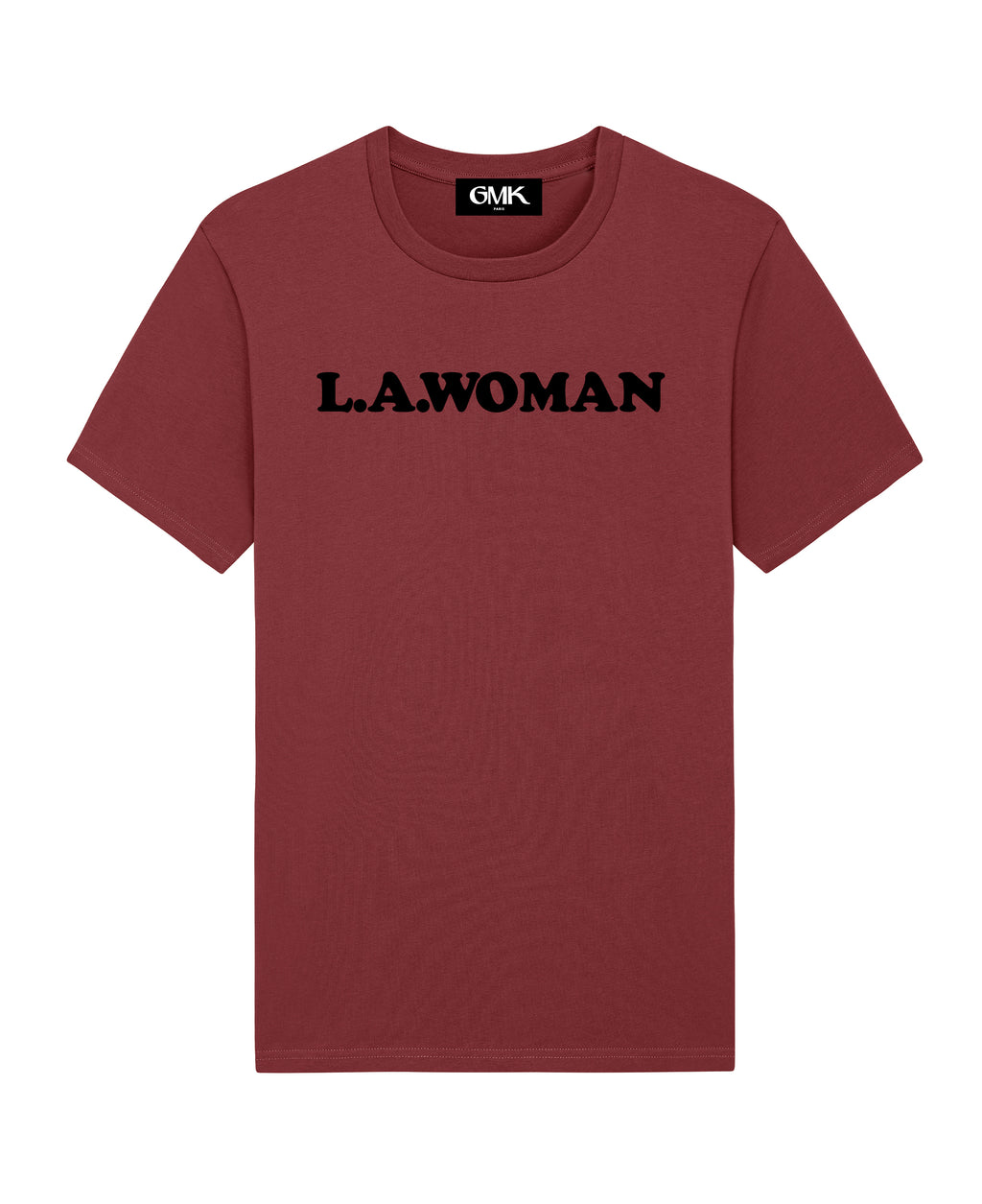 L.A.WOMAN CANYON RED T-SHIRT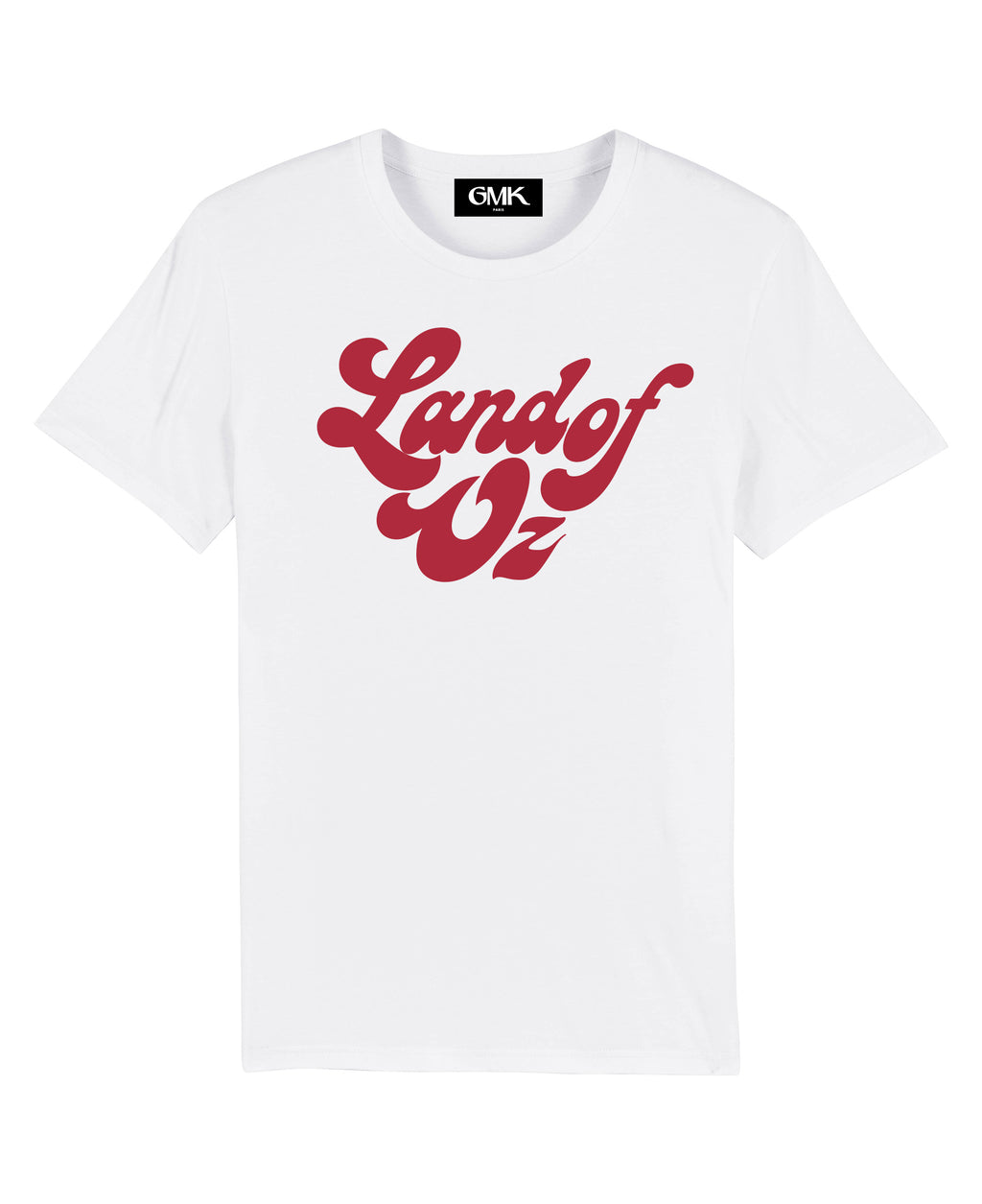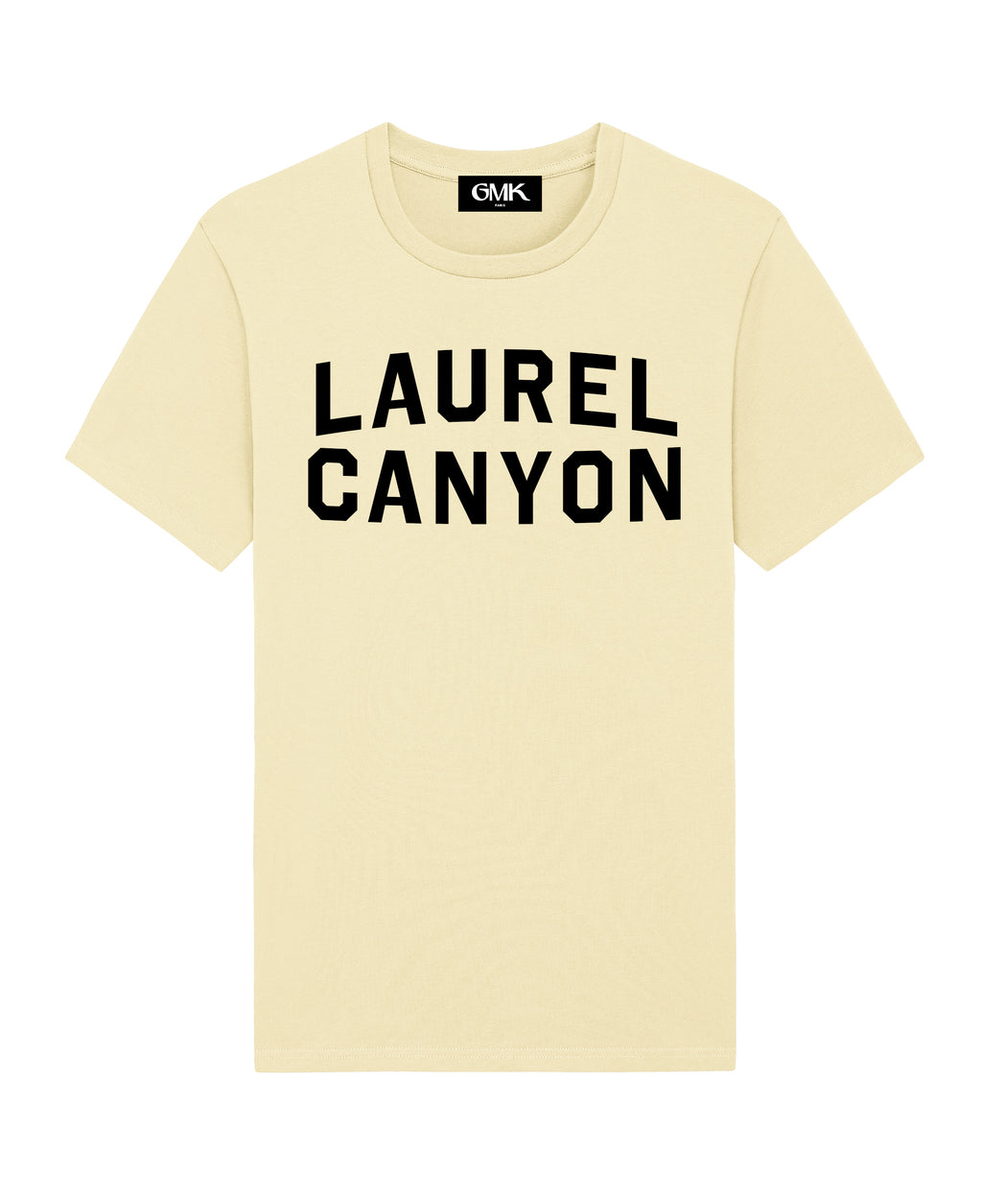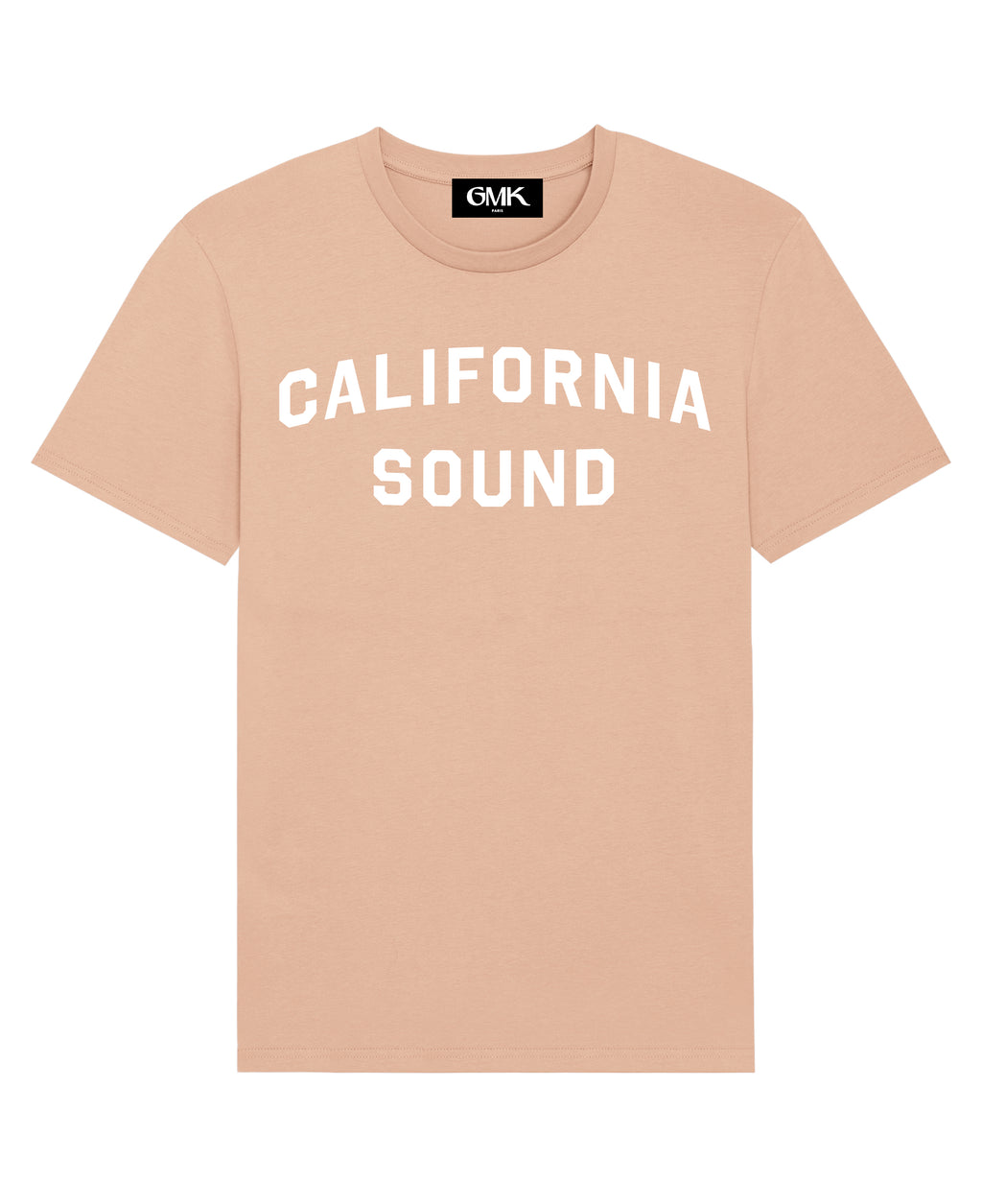 CALIFORNIA SOUND VINTAGE PEACH T-SHIRT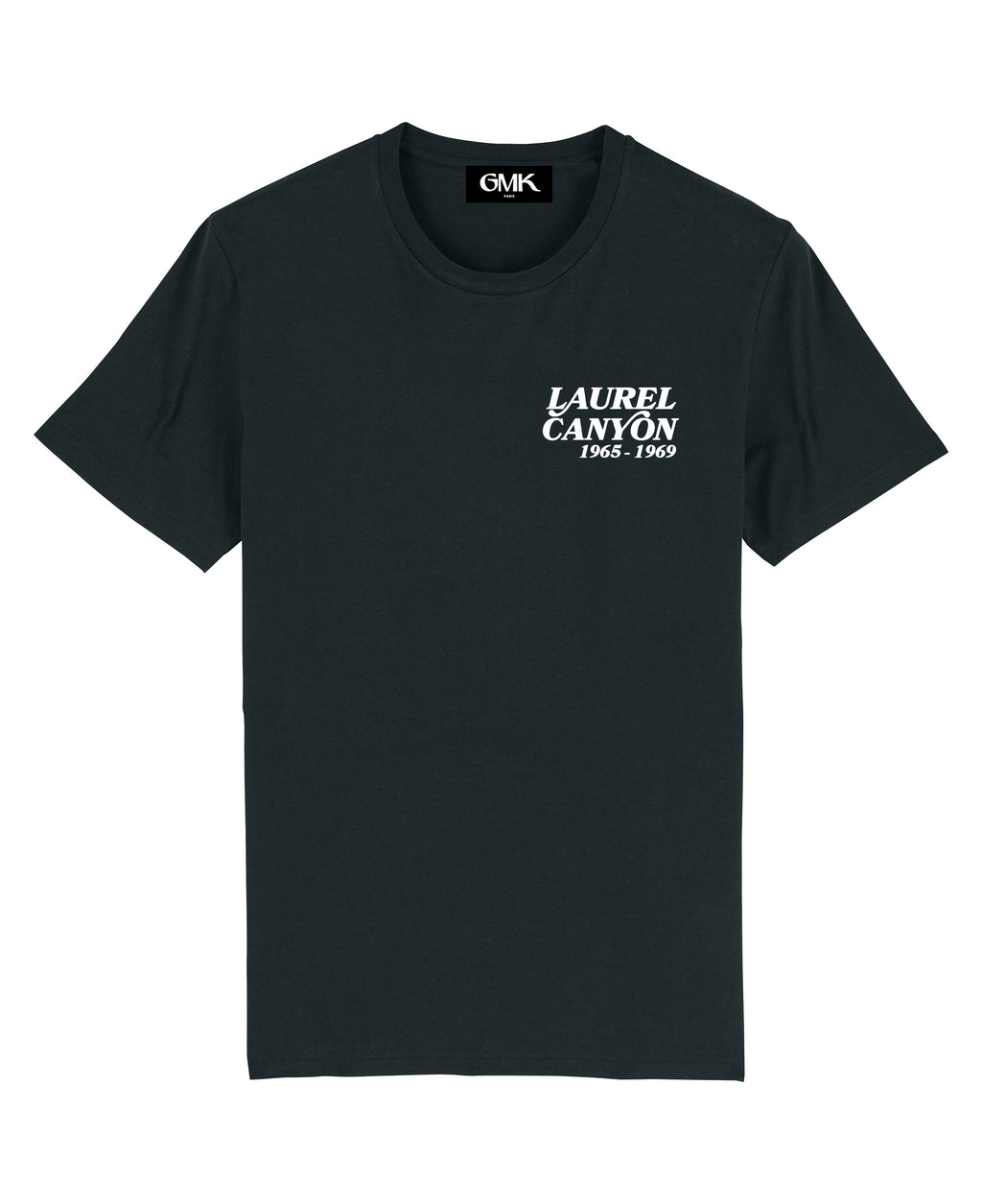 LAUREL CANYON BLACK T-SHIRT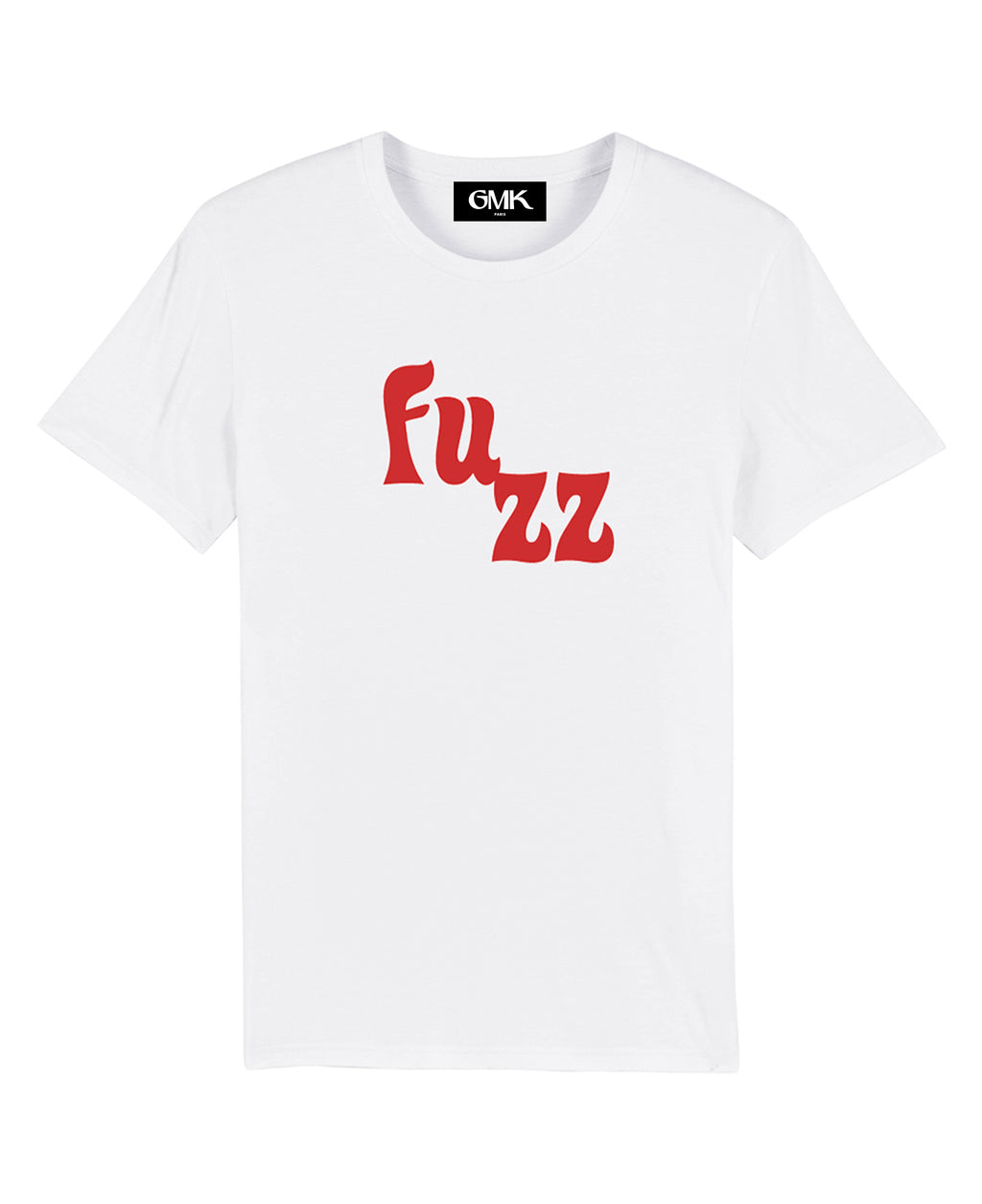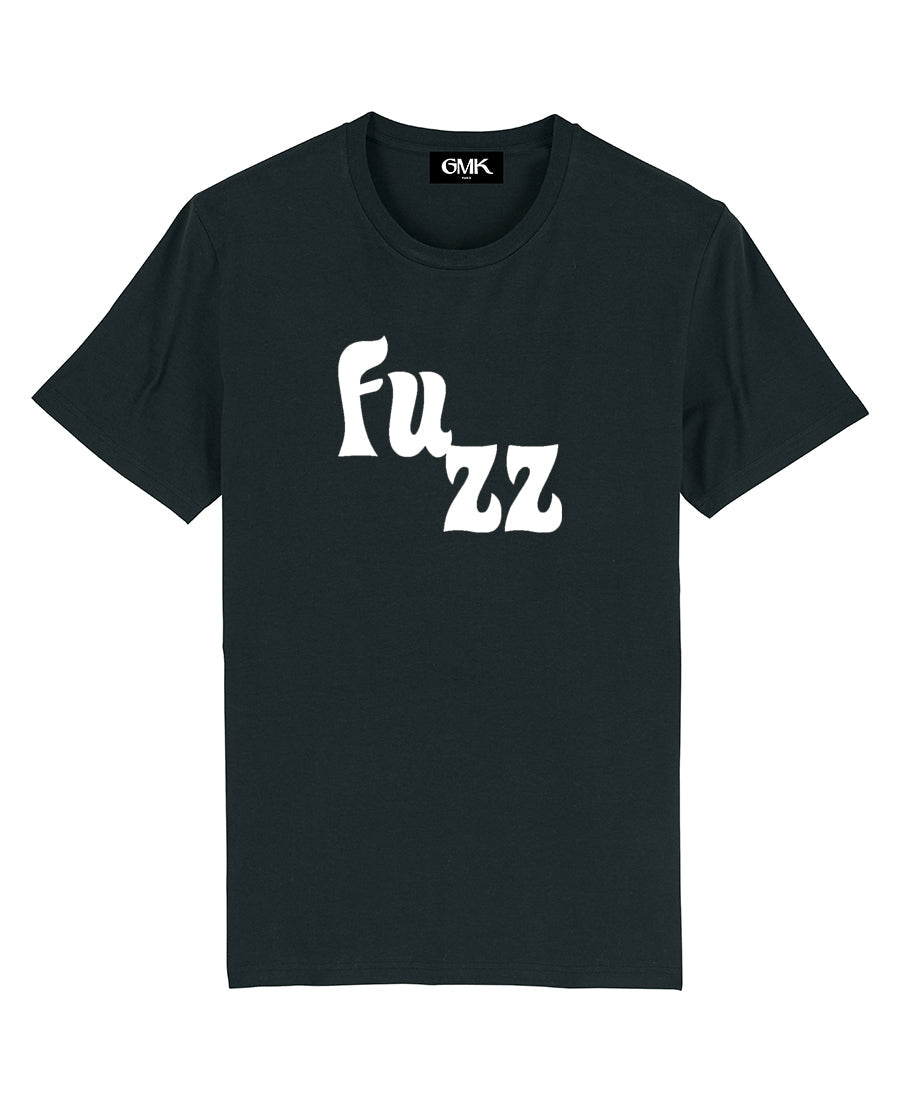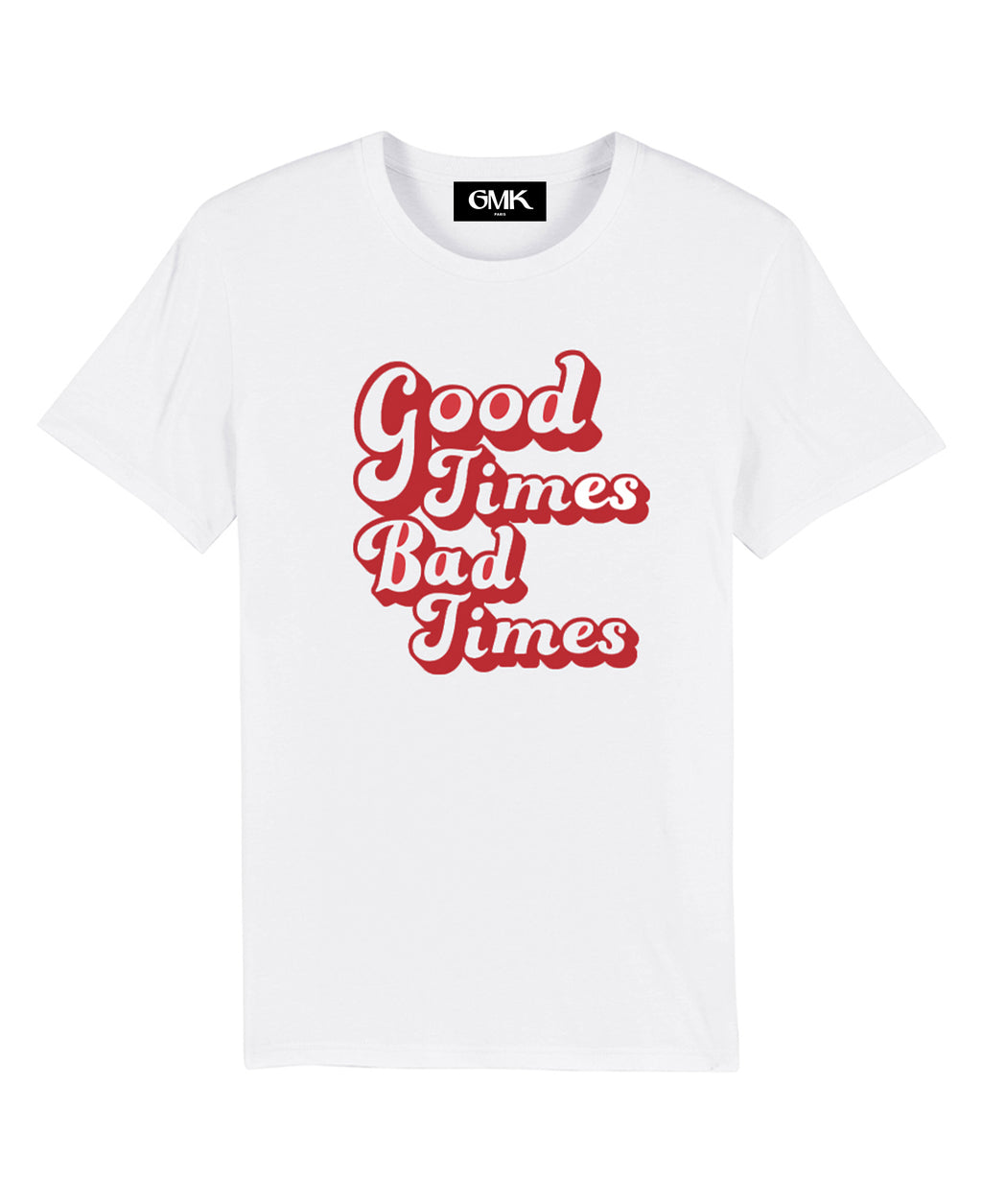 GOOD TIMES BAD TIMES WHITE T-SHIRT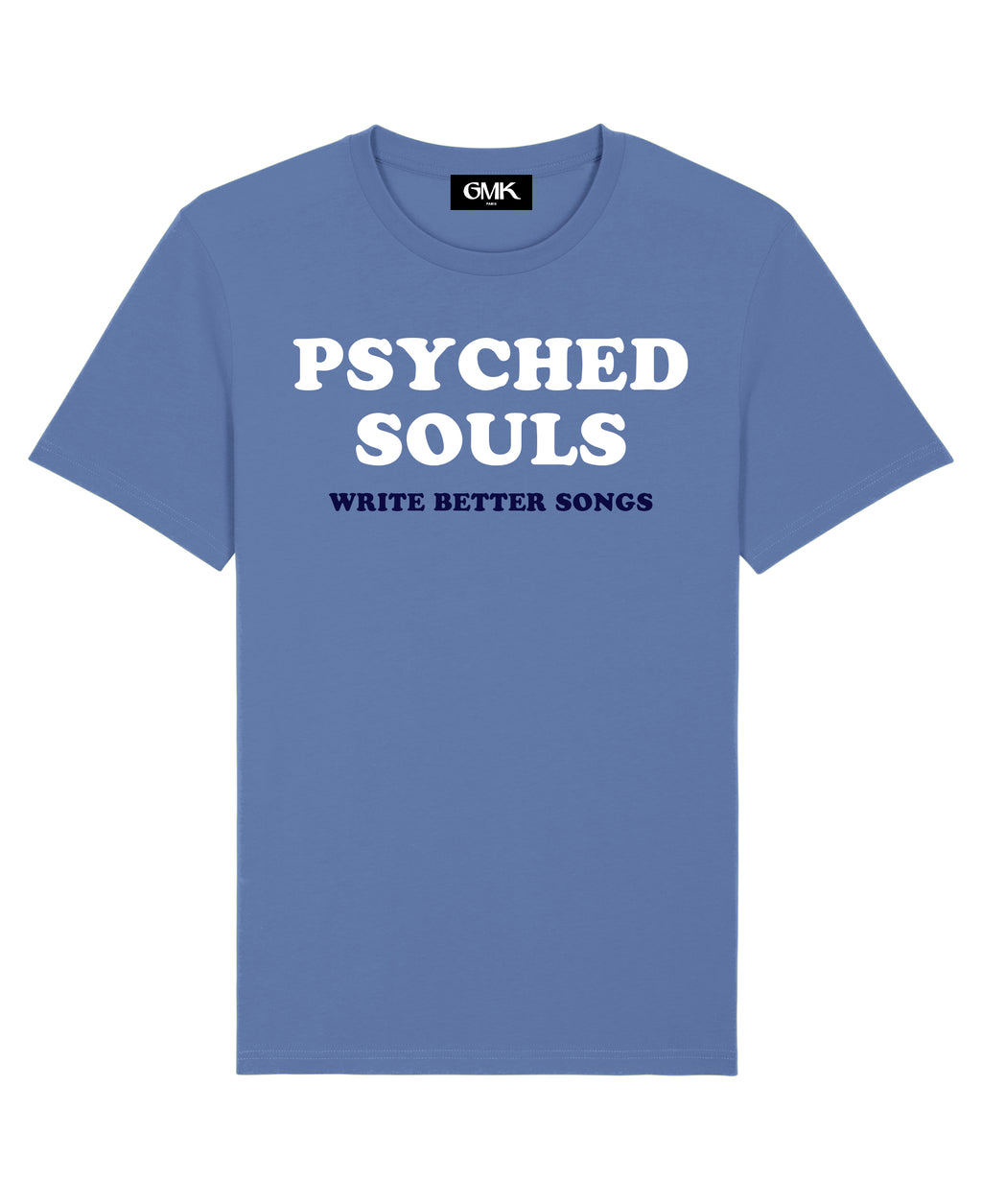 PSYCHED SOULS LIGH VINTAGE BLUE T-SHIRT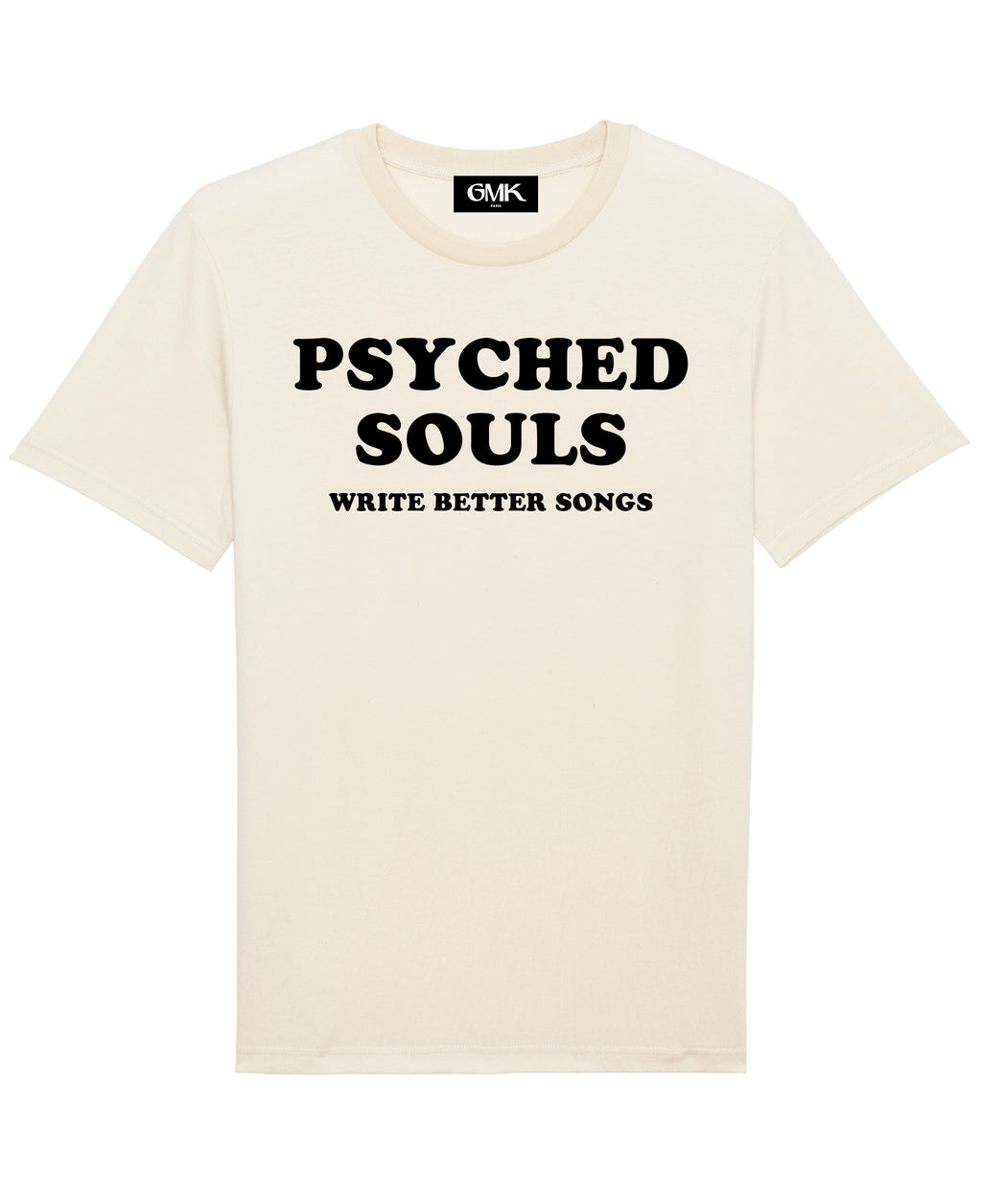 PSYCHED SOULS NATURAL T-SHIRT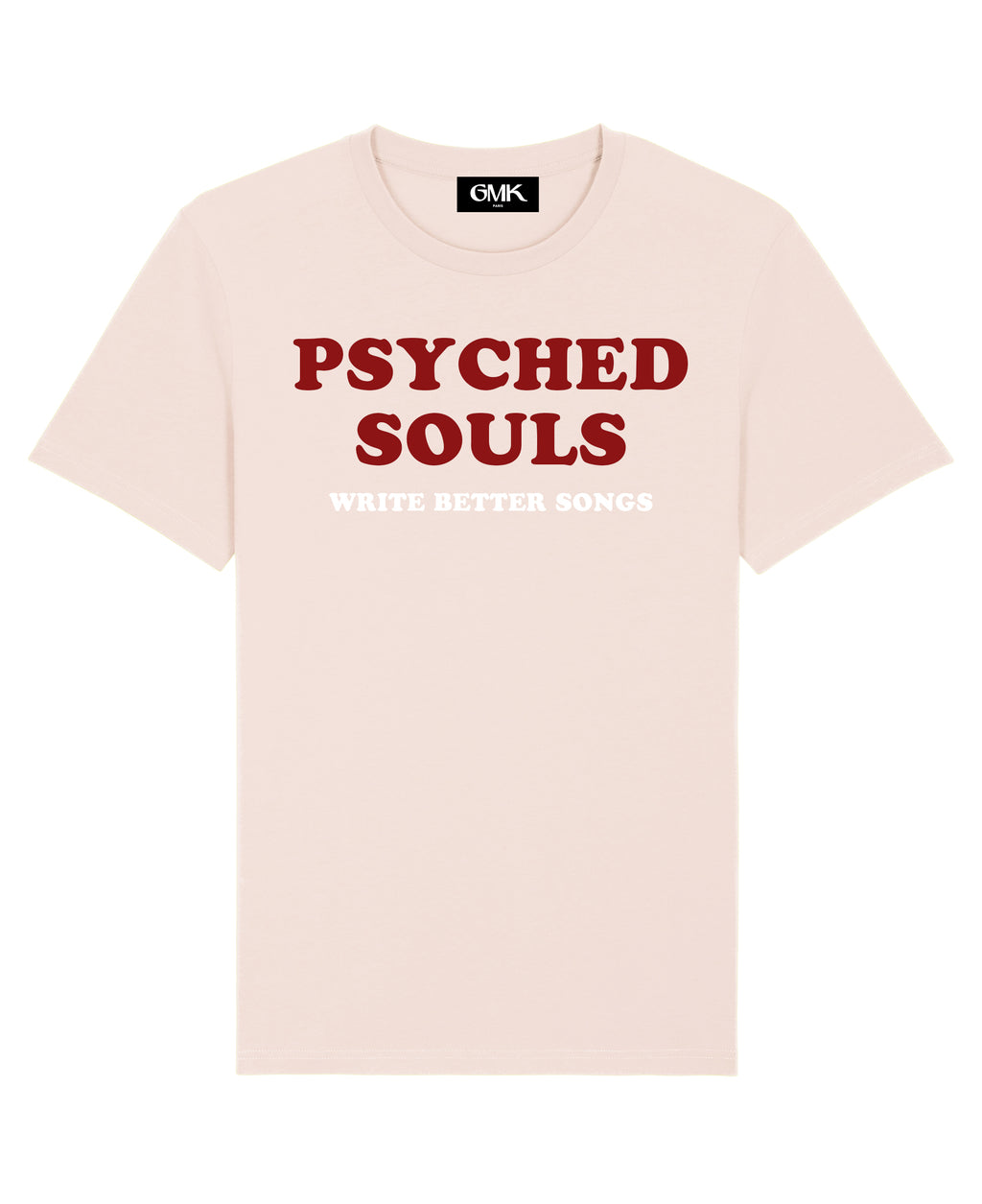 PSYCHED SOULS LIGHT PINK T-SHIRT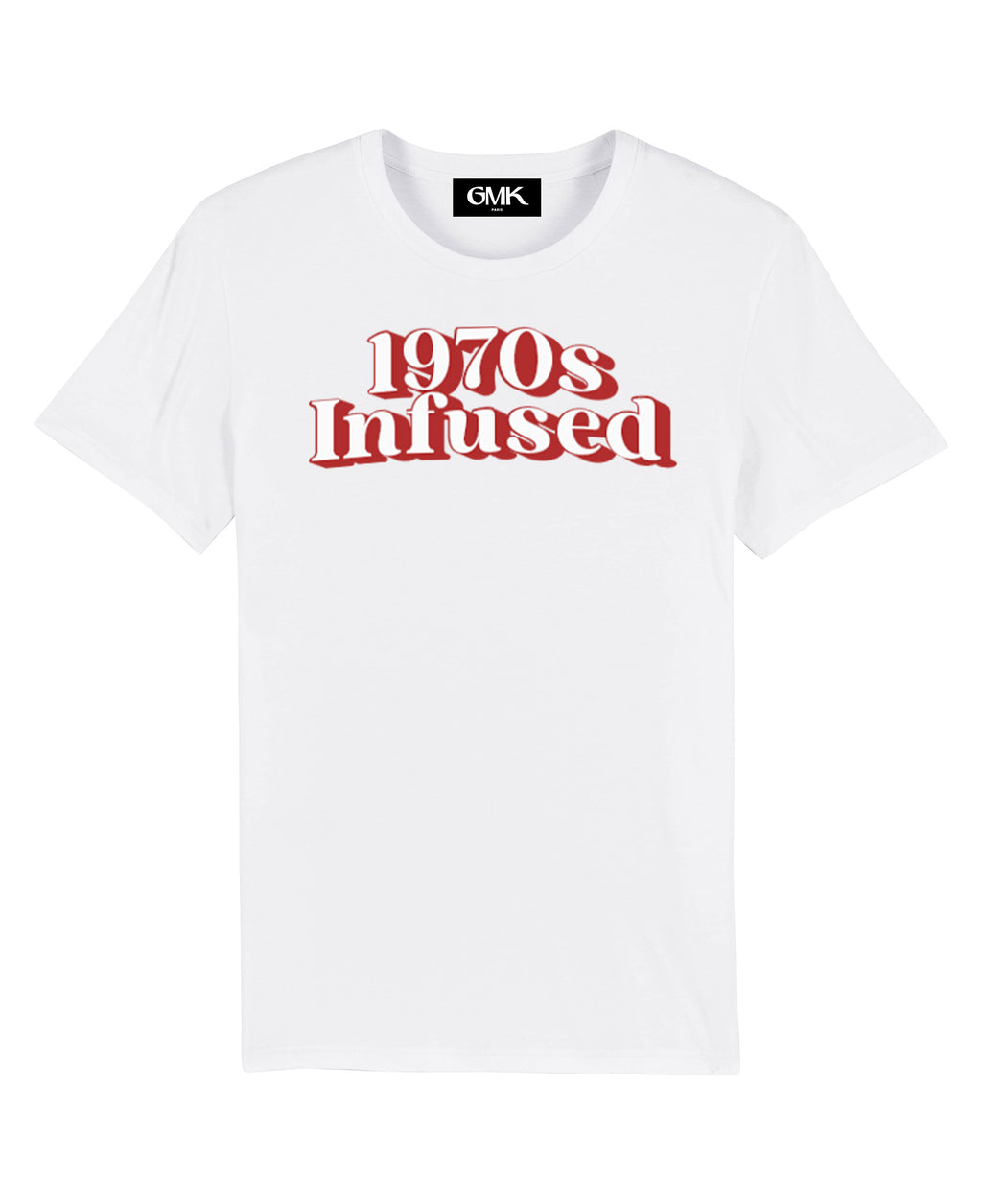 70S INFUSED WHITE T-SHIRT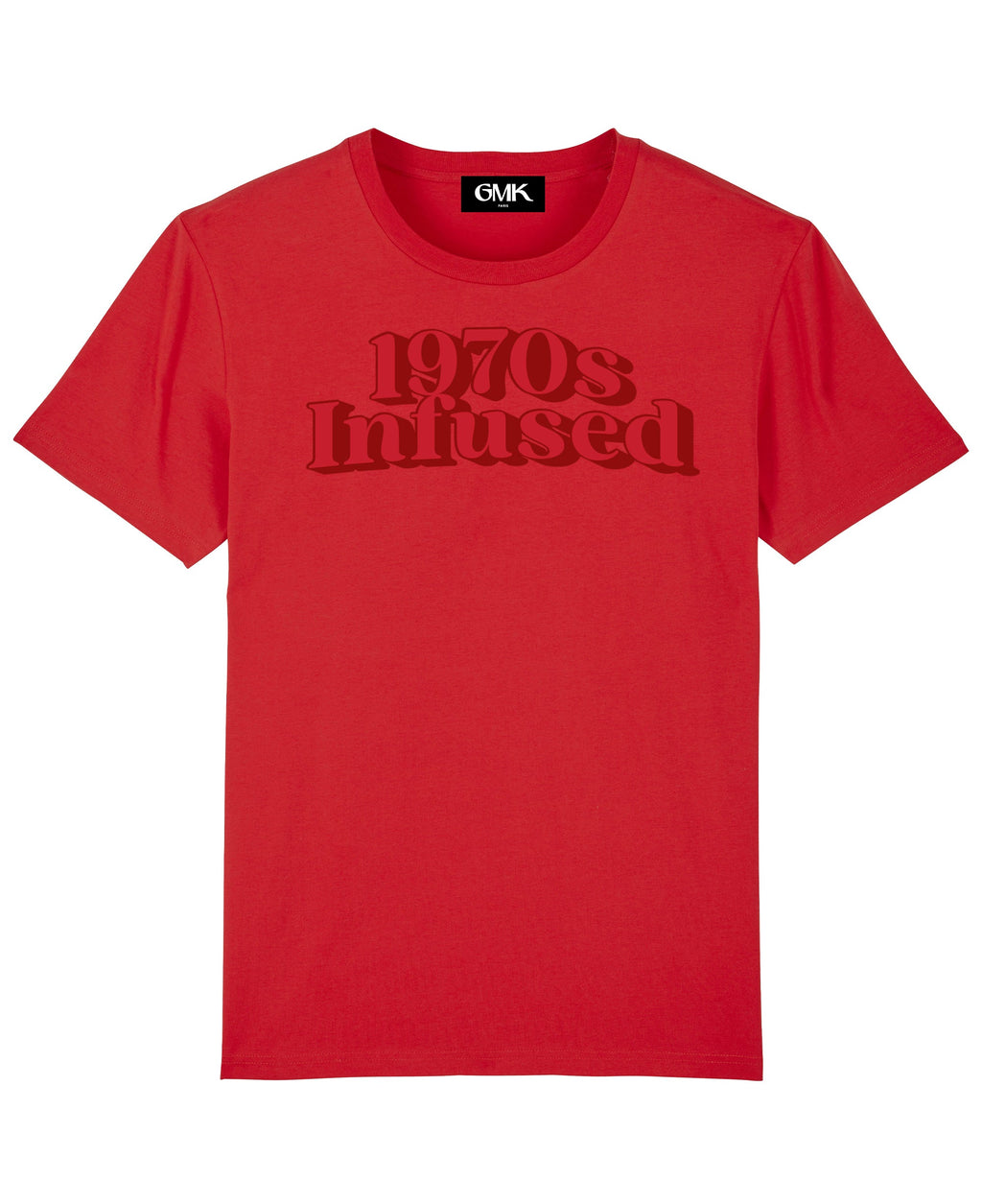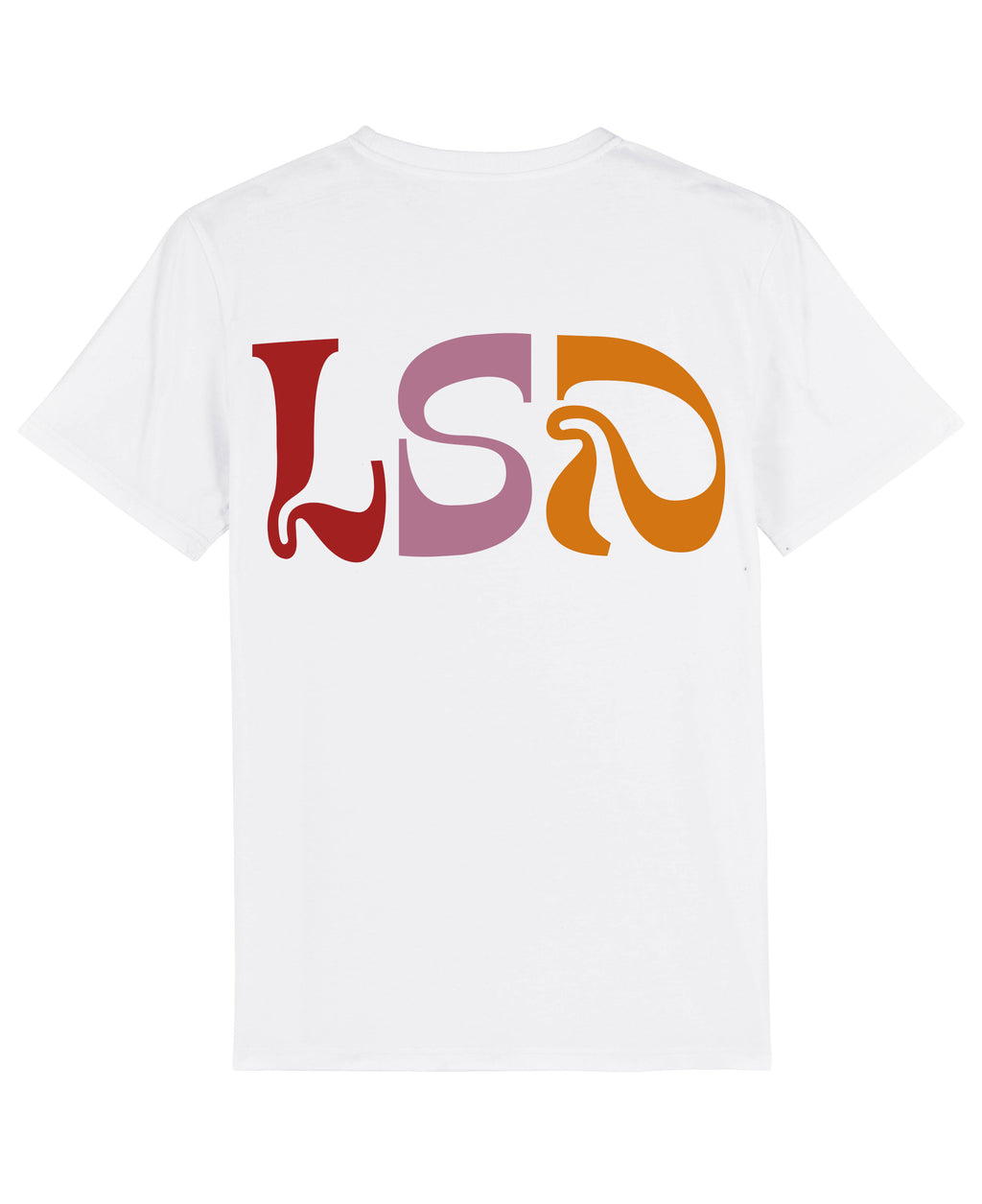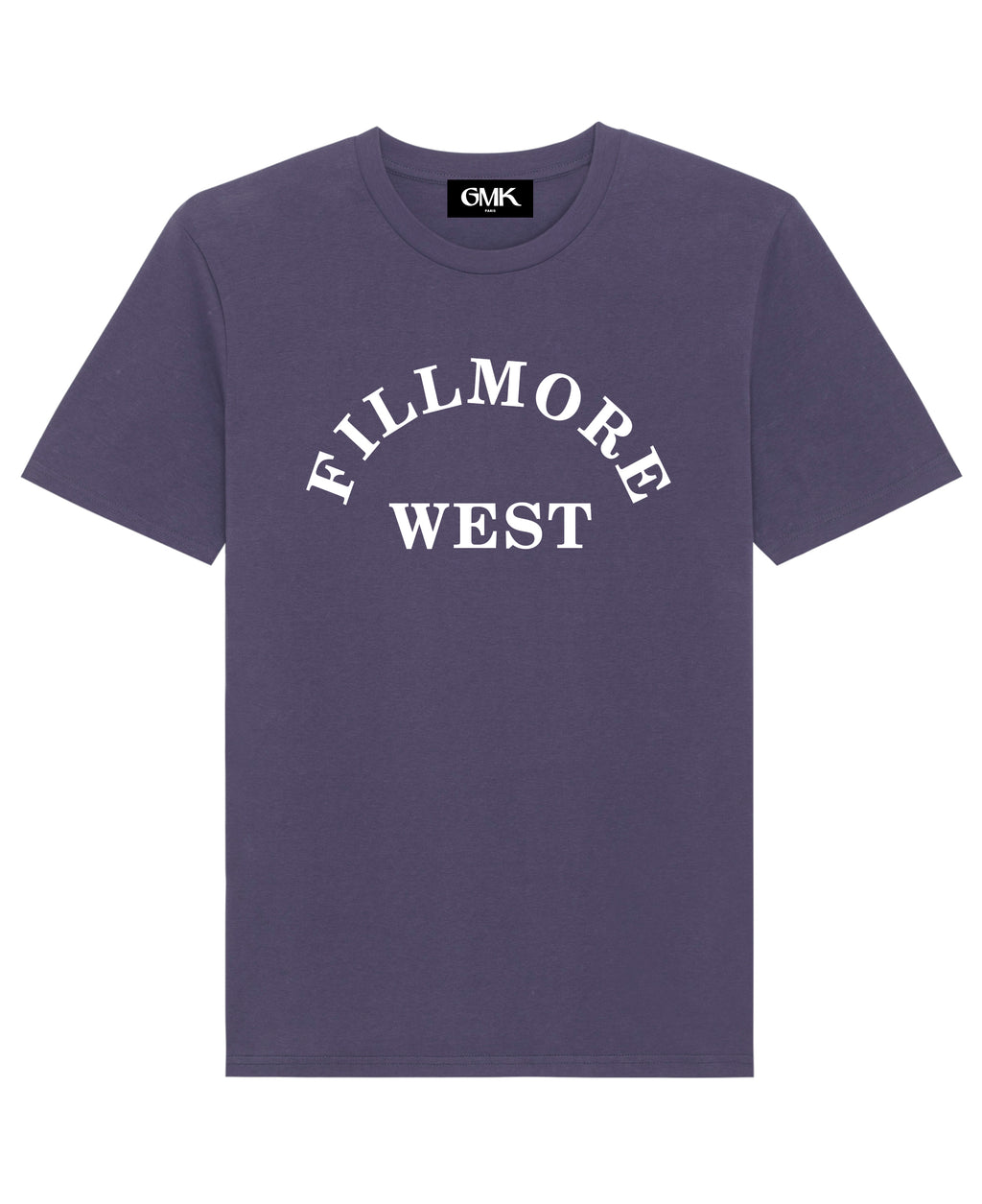 FILLMORE WEST INDIGO HUSH T-SHIRT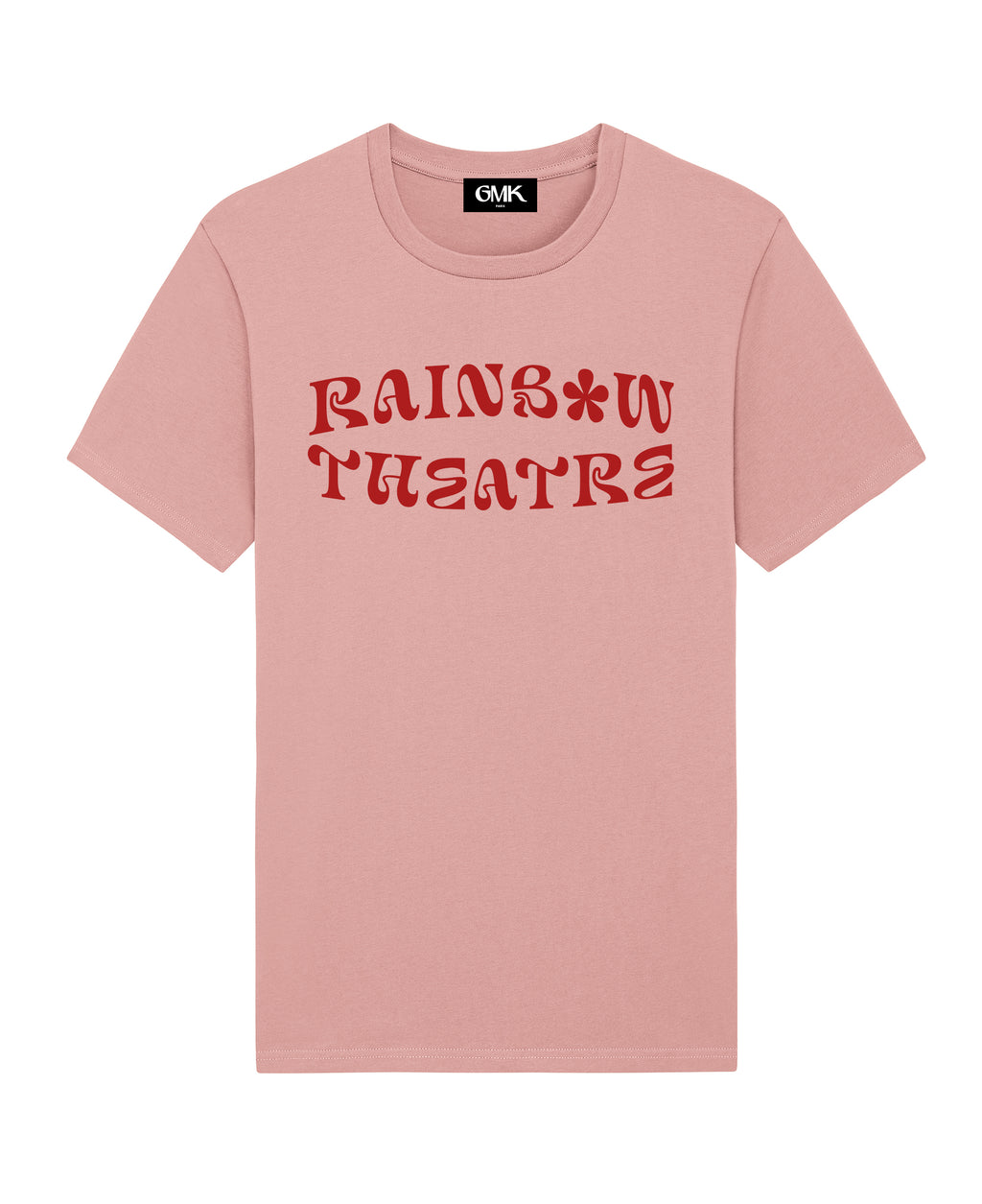 RAINBOW THEATRE VINTAGE PINK T-SHIRT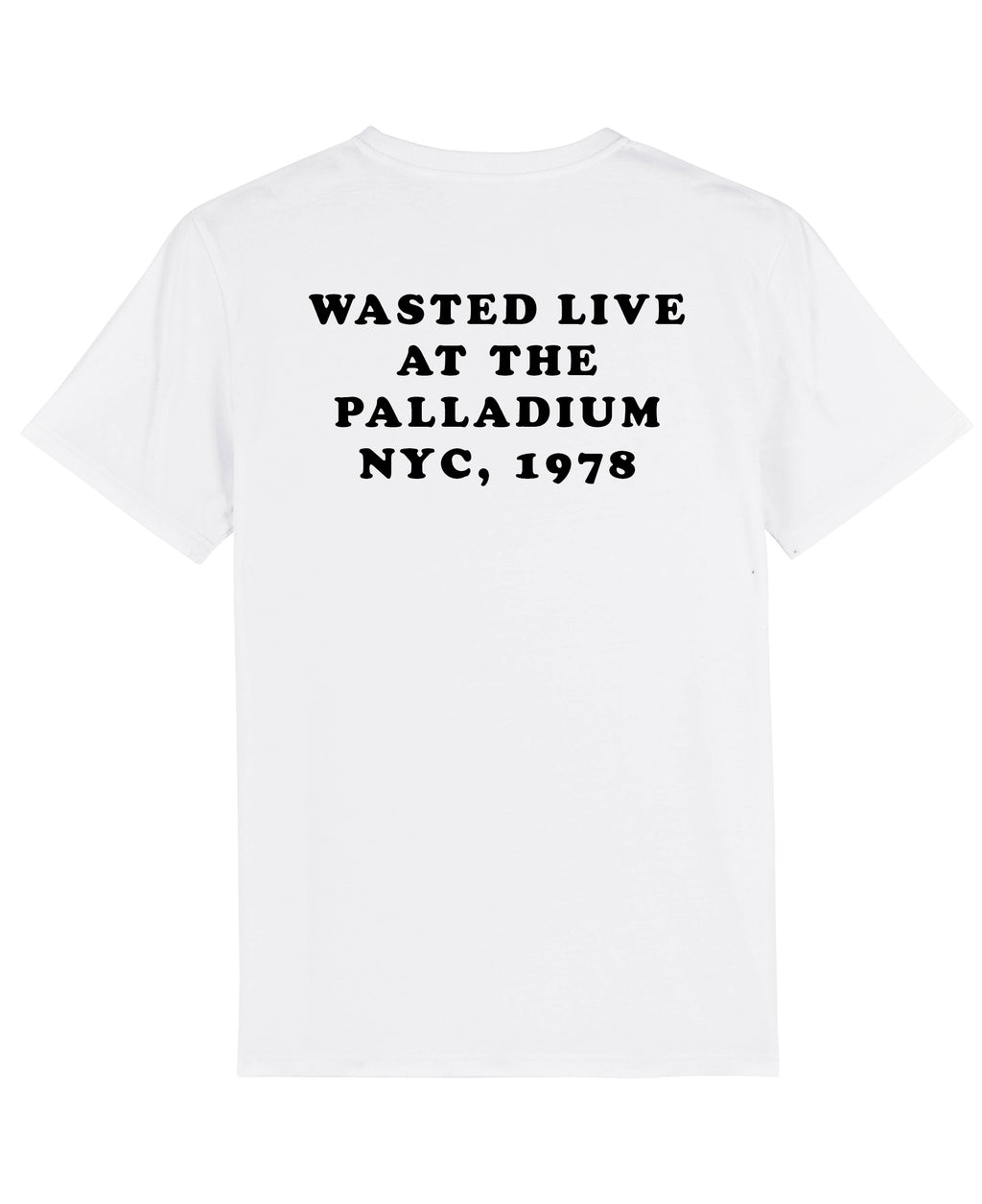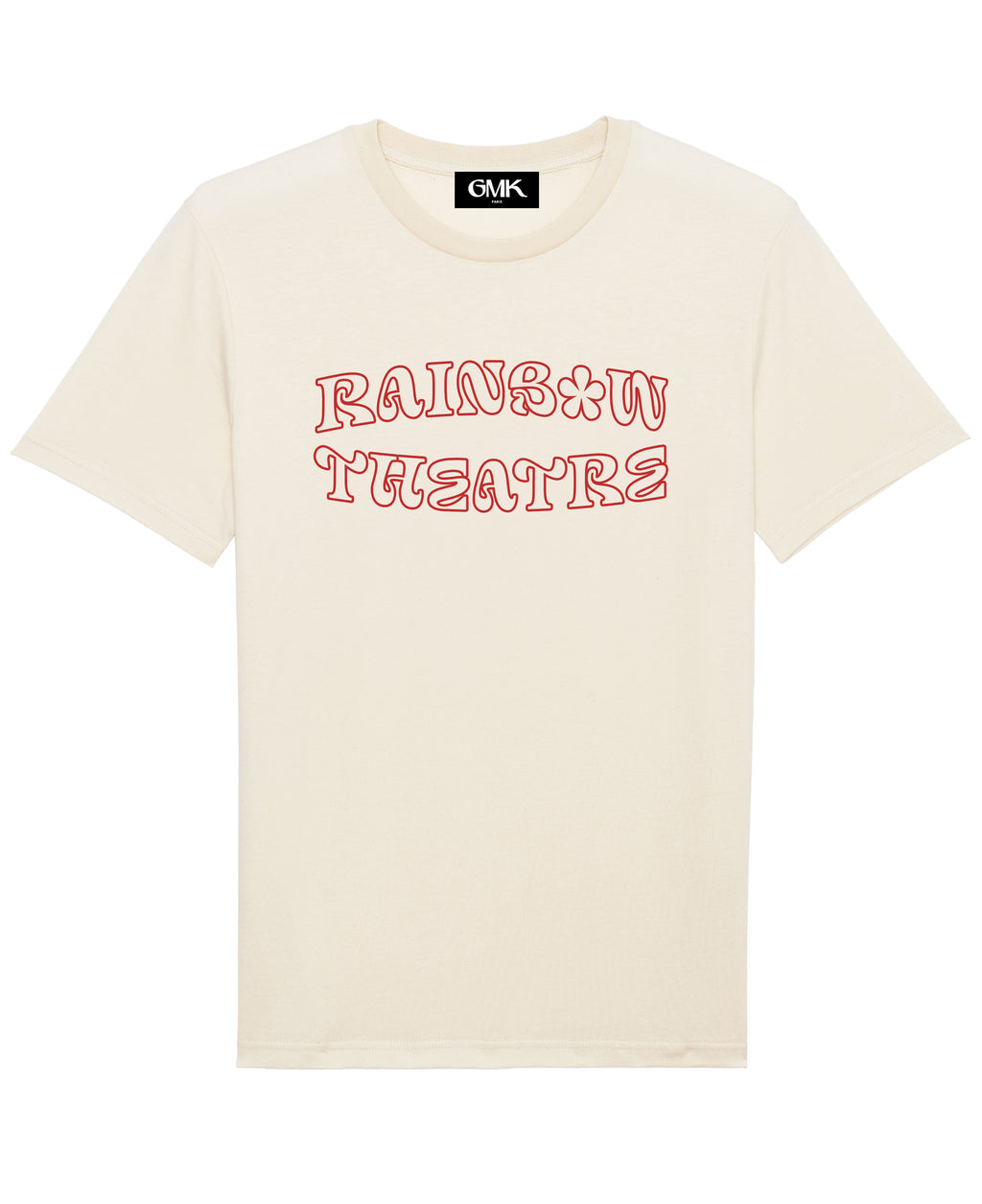 RAINBOW THEATRE NATURAL T-SHIRT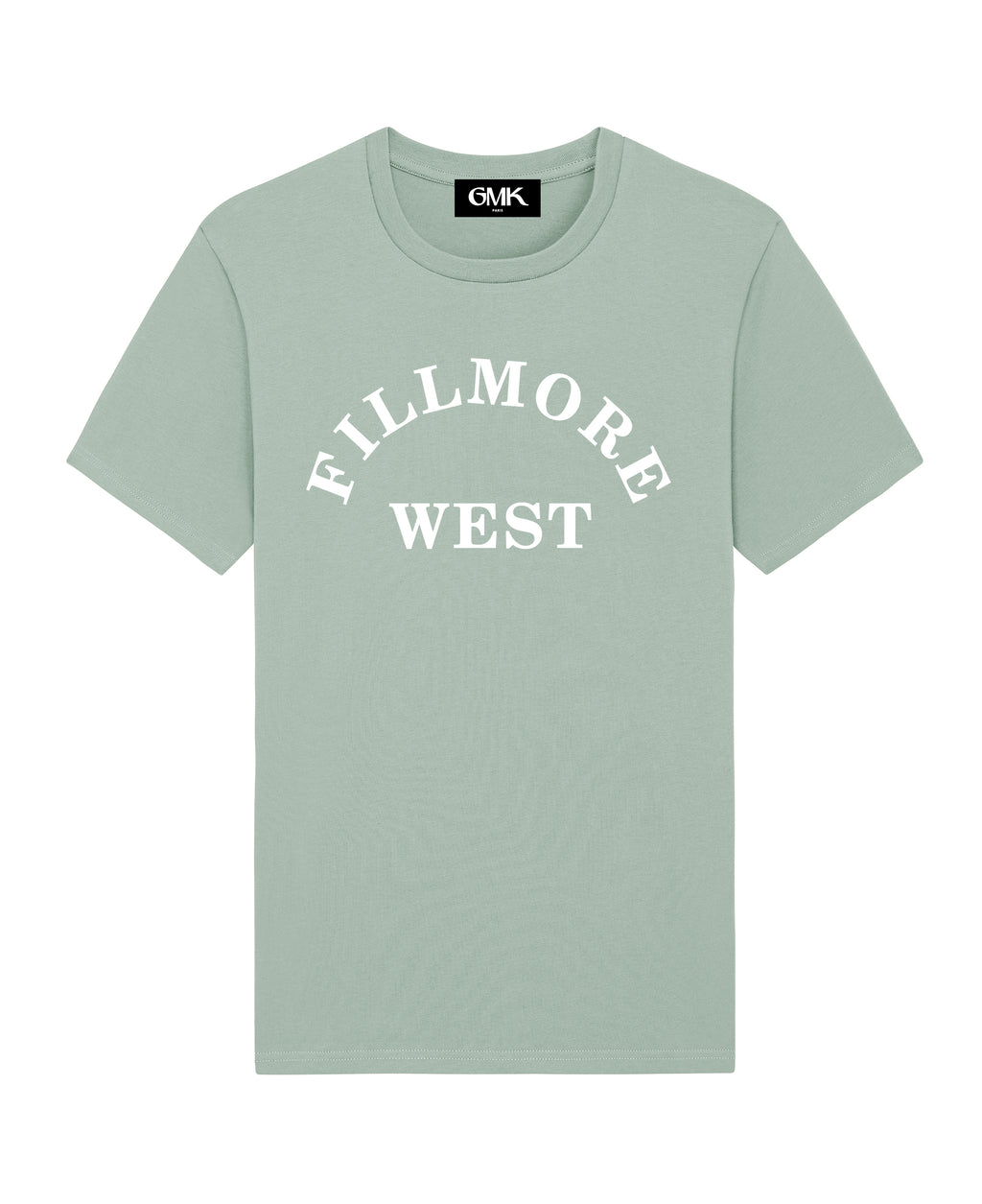 FILLMORE WEST PSYCH PISTACHIO T-SHIRT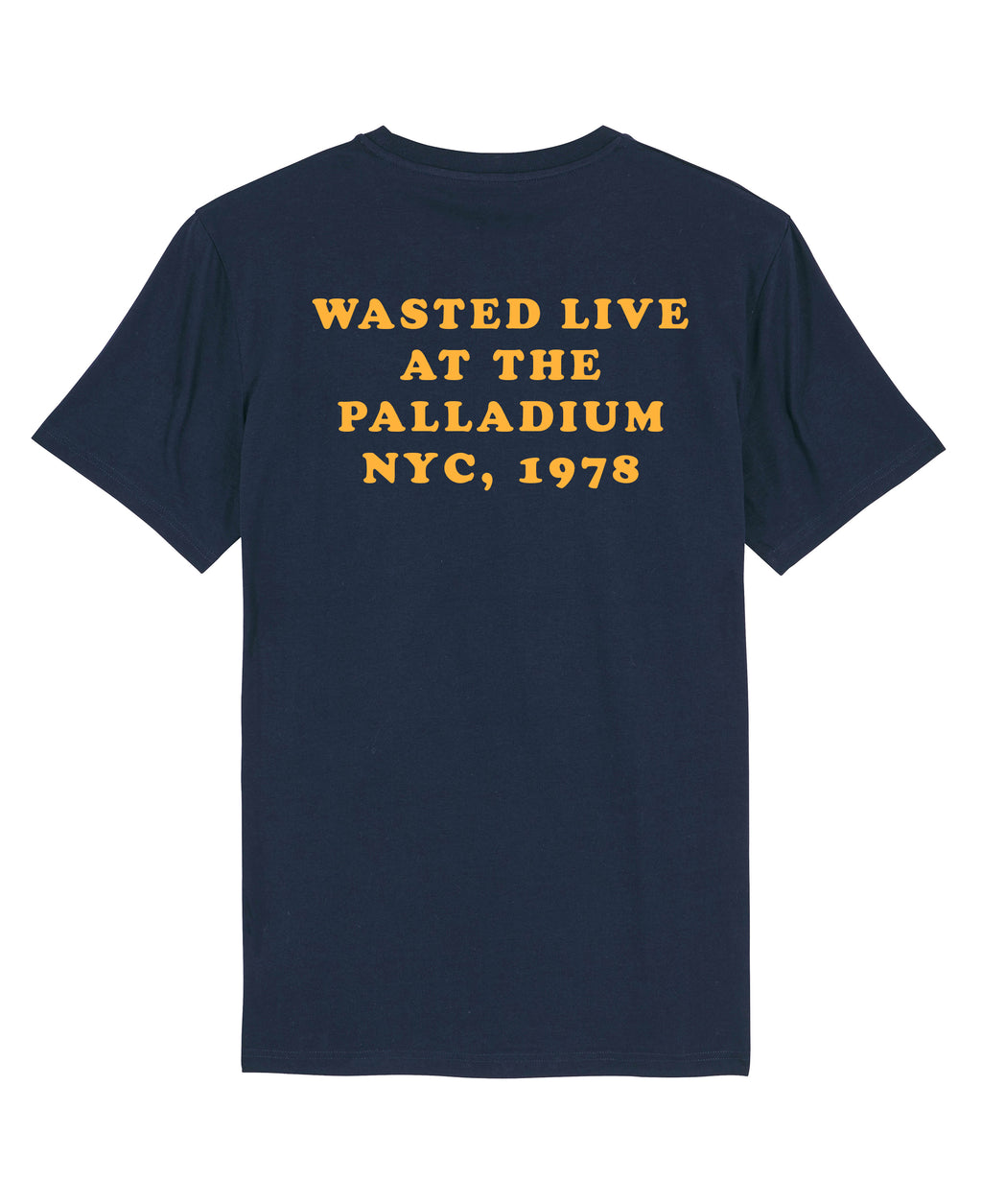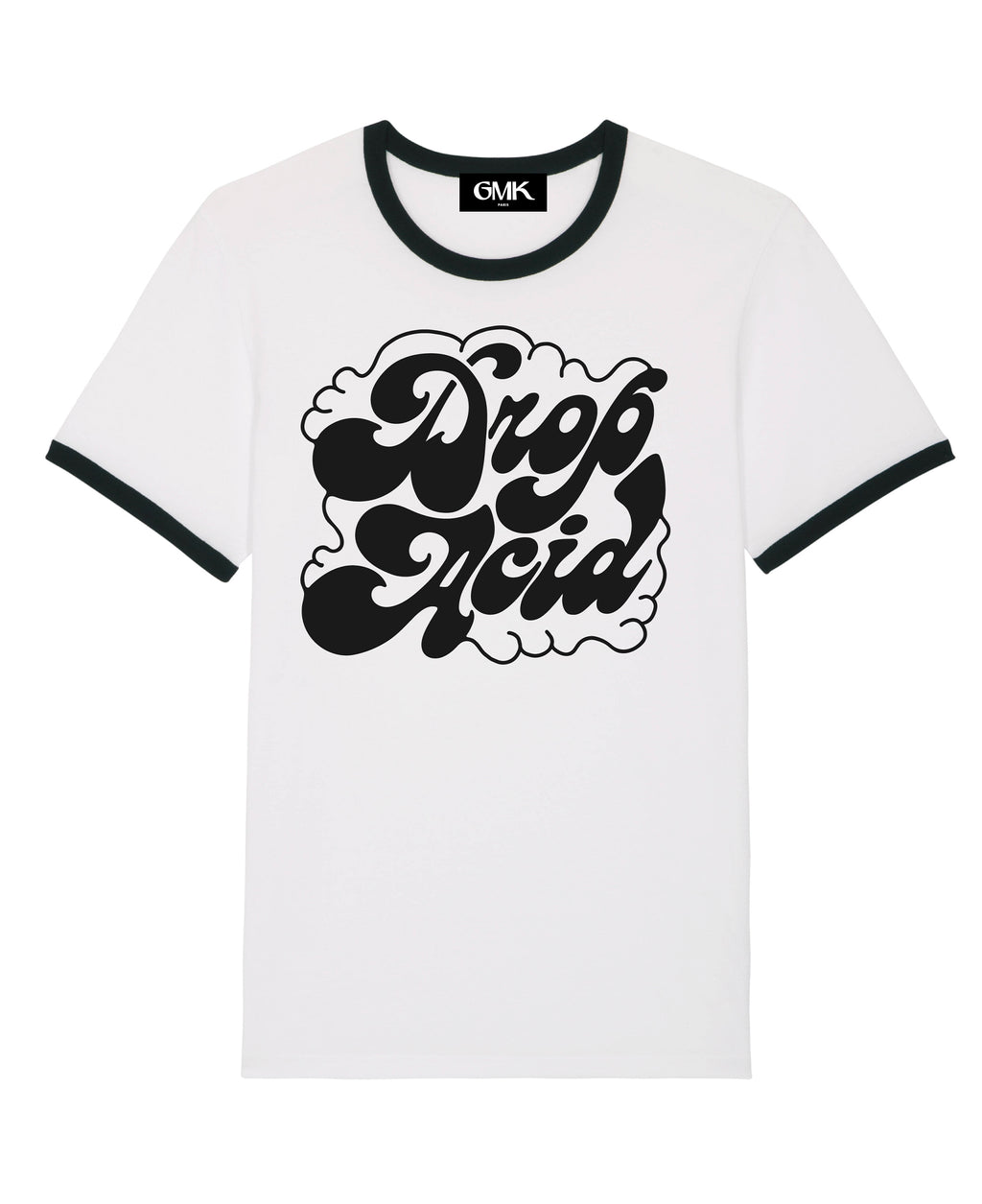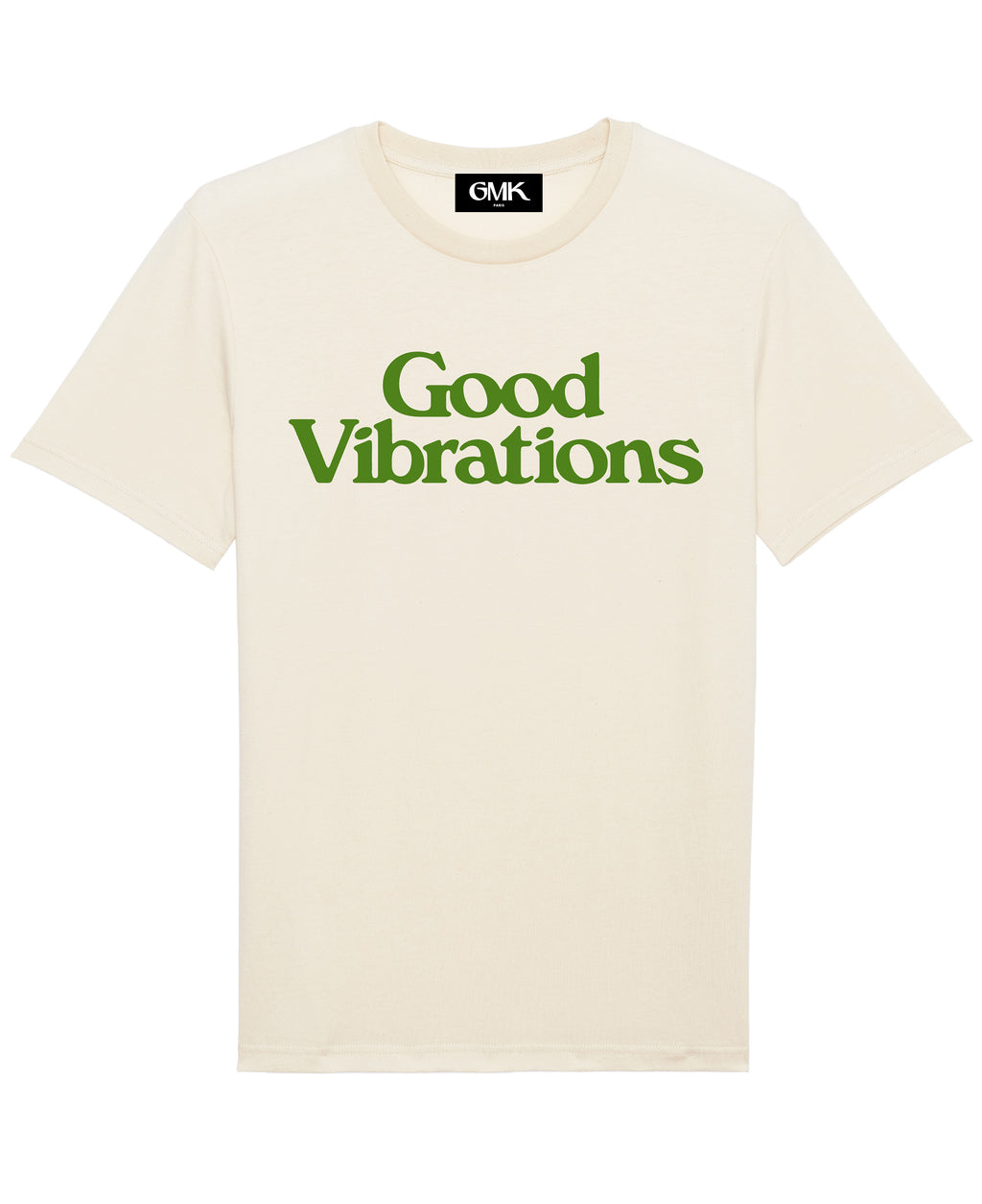 GOOD VIBRATIONS NATURAL T-SHIRT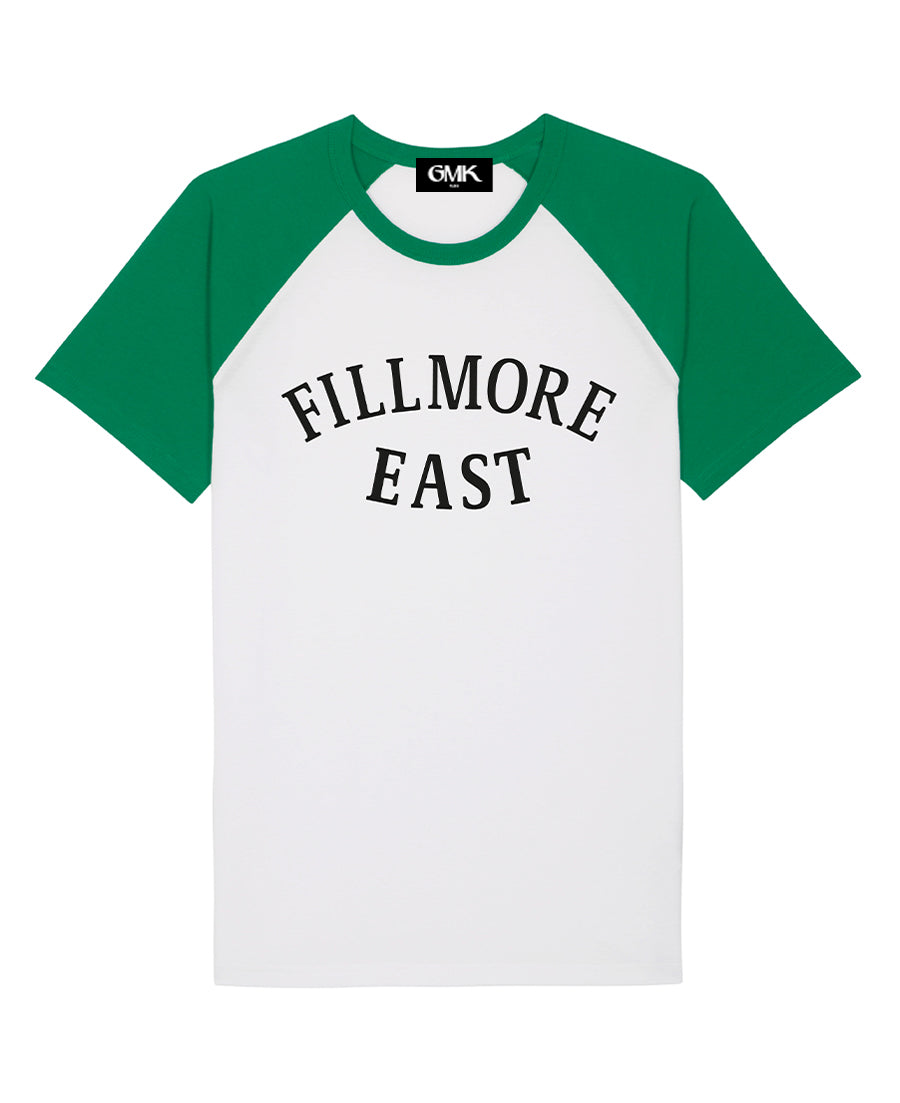 FILLMORE EAST RAGLAN T-SHIRT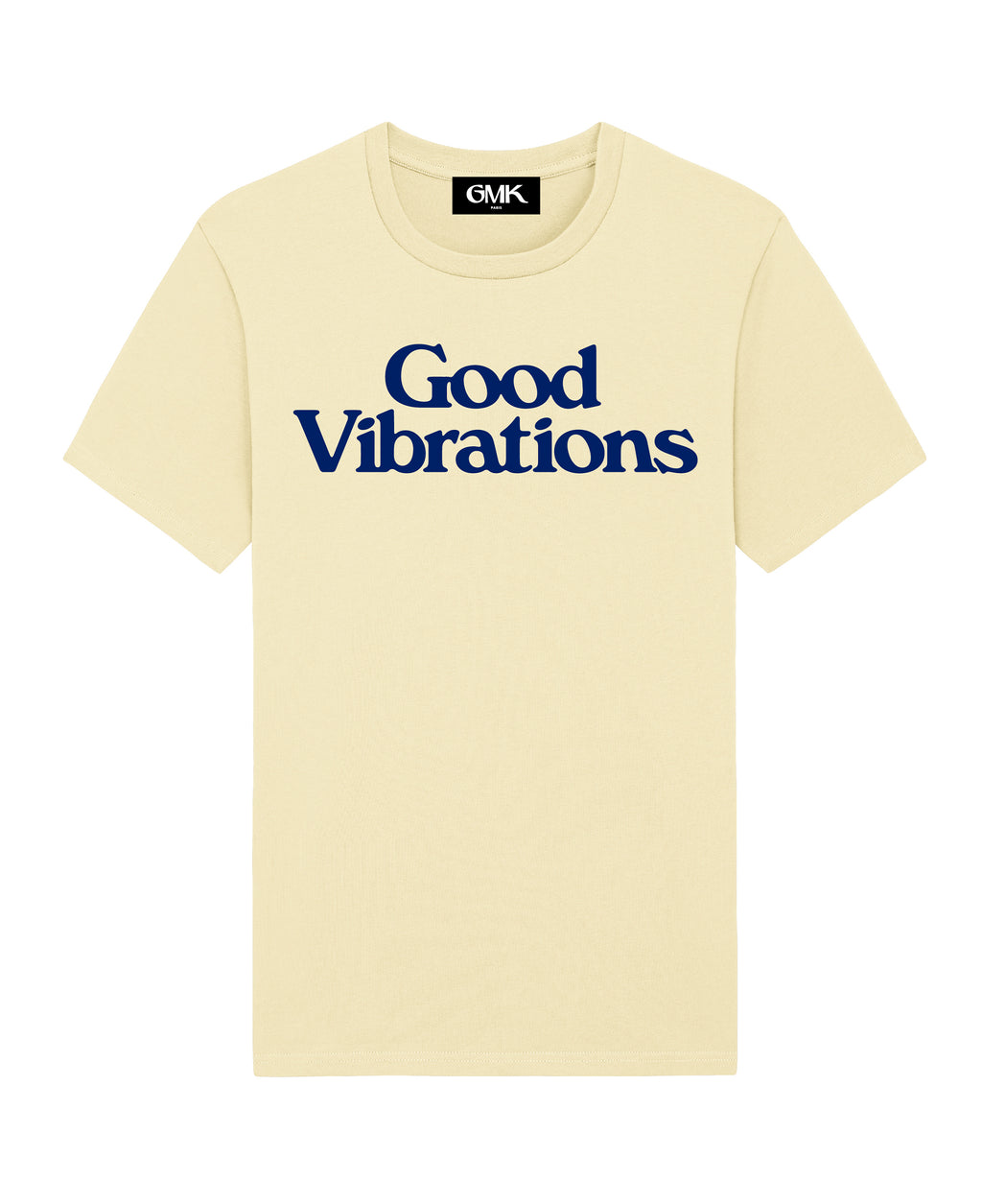 GOOD VIBRATIONS ACID YELLOW T-SHIRT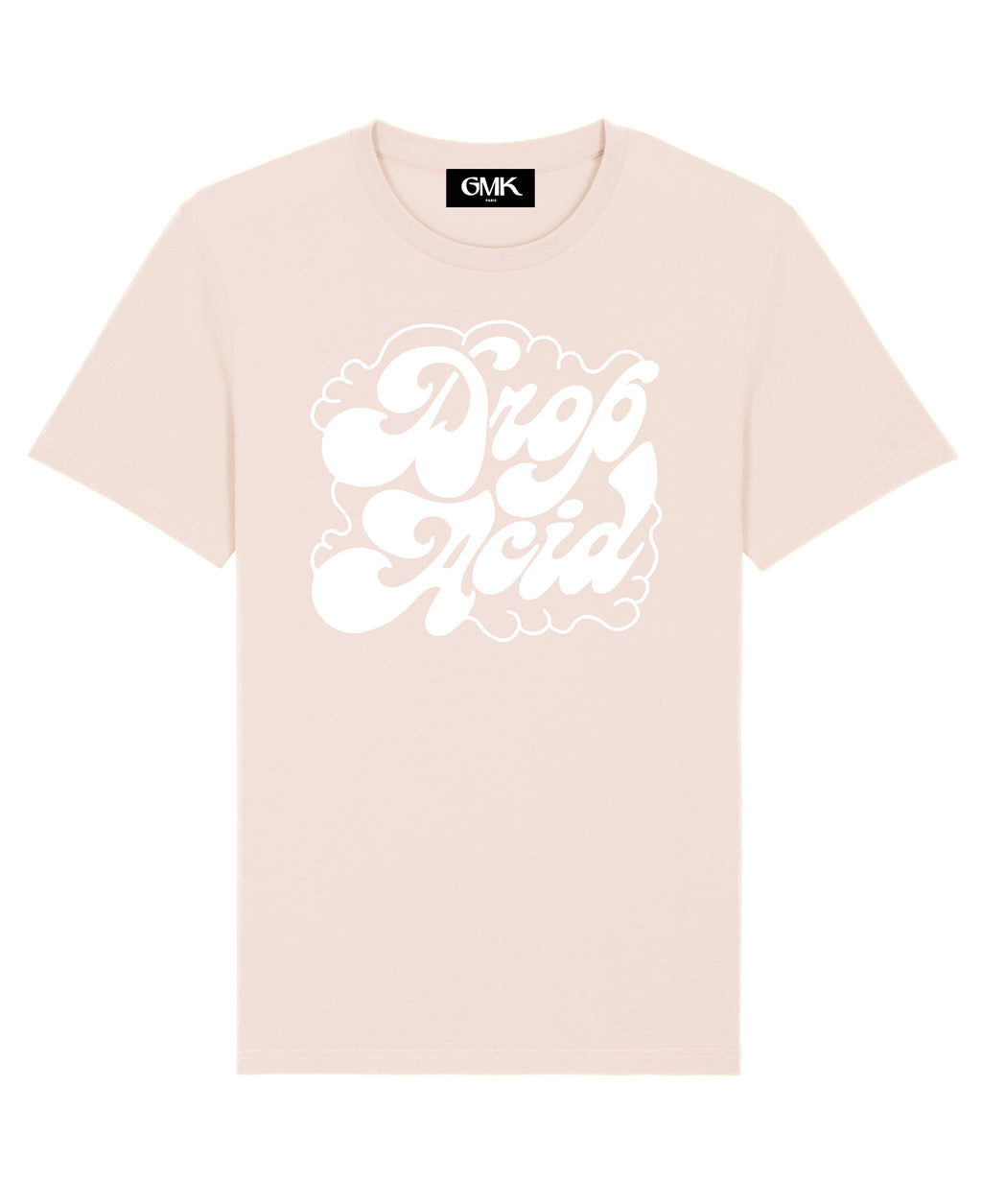 DROP ACID LIGHT PINK T-SHIRT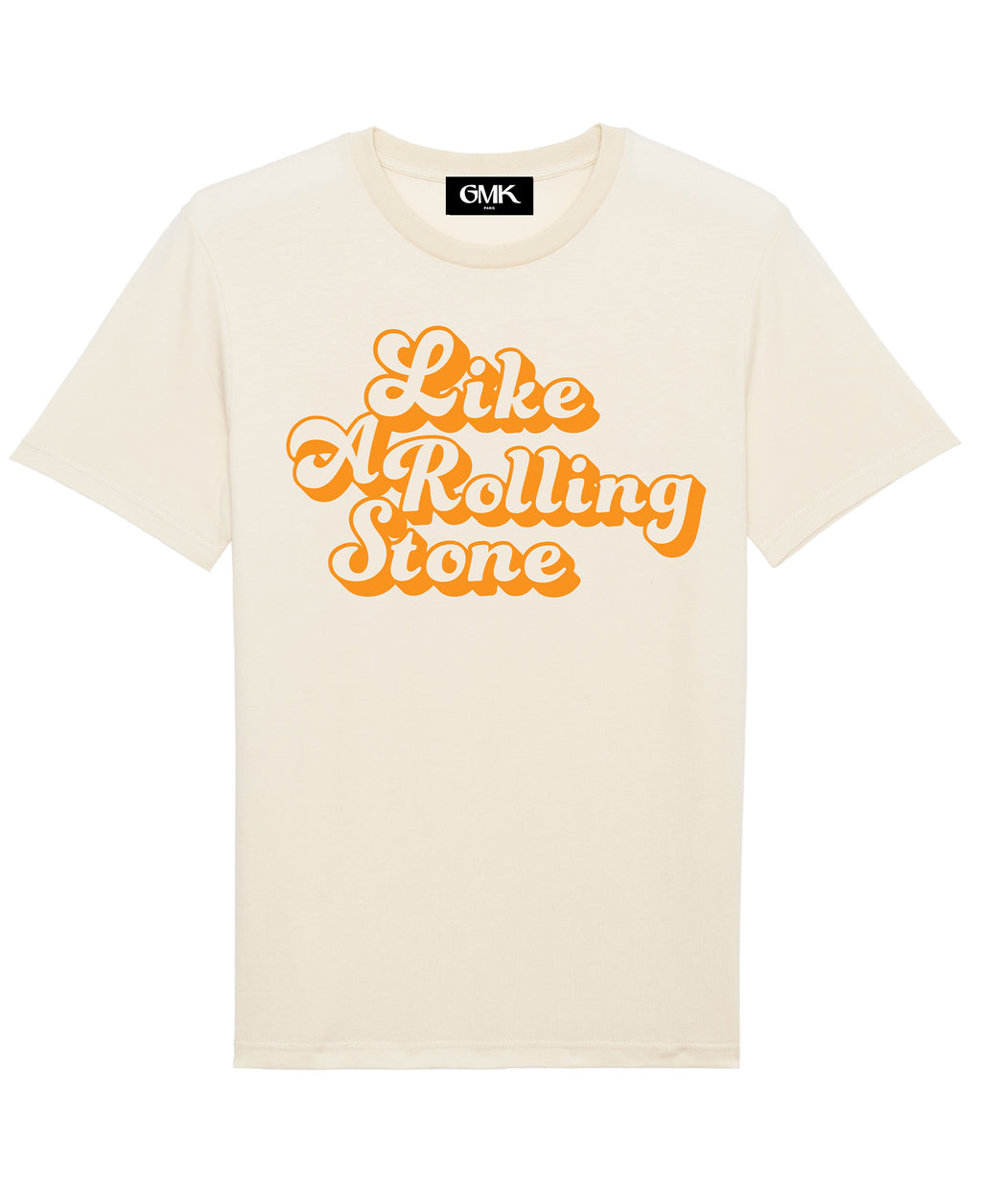 LIKE A ROLLING STONE NATURAL TEE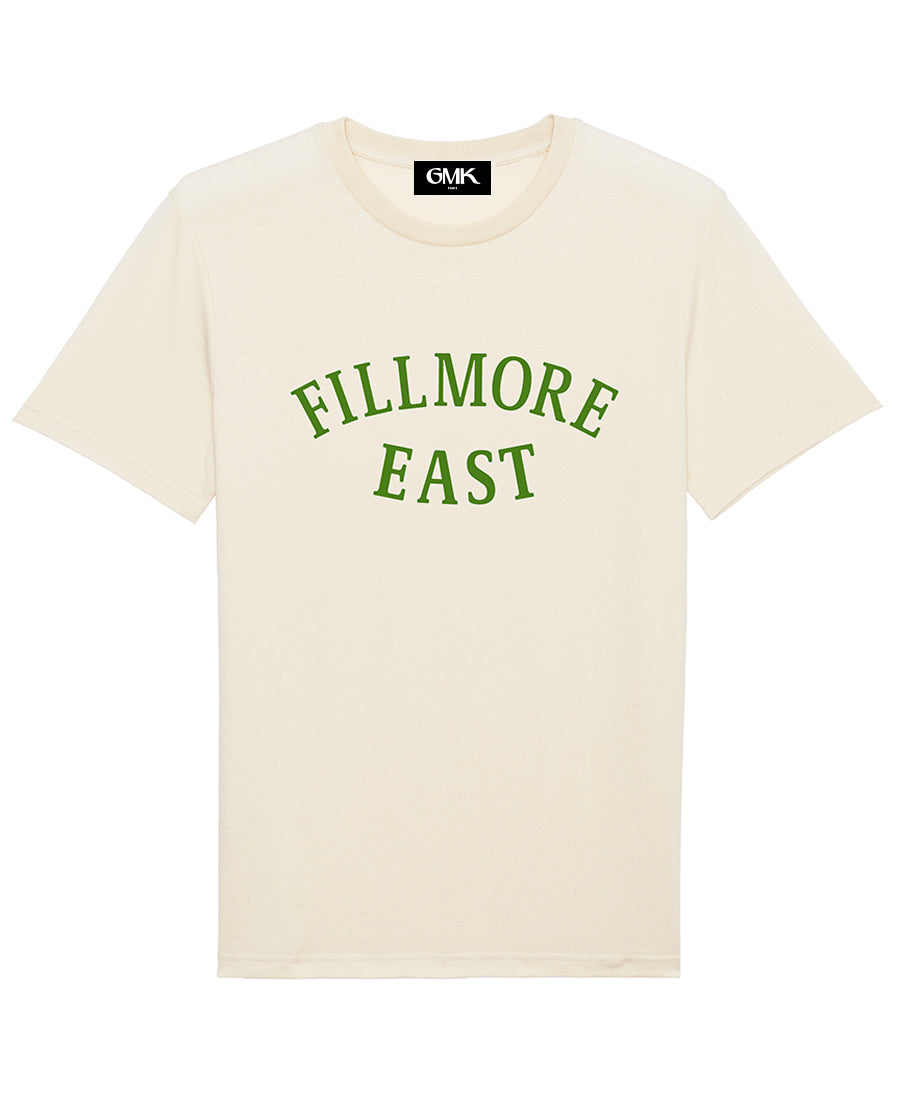 FILLMORE EAST NATURAL T-SHIRT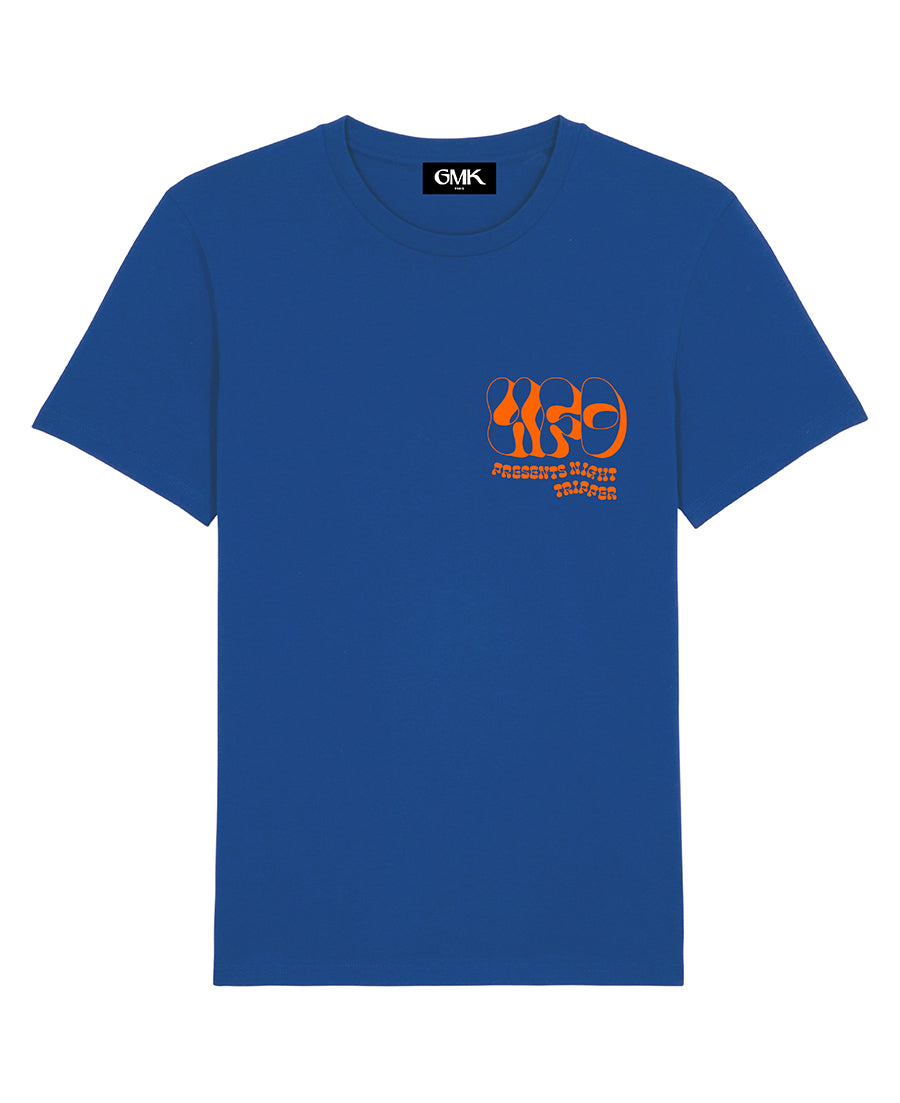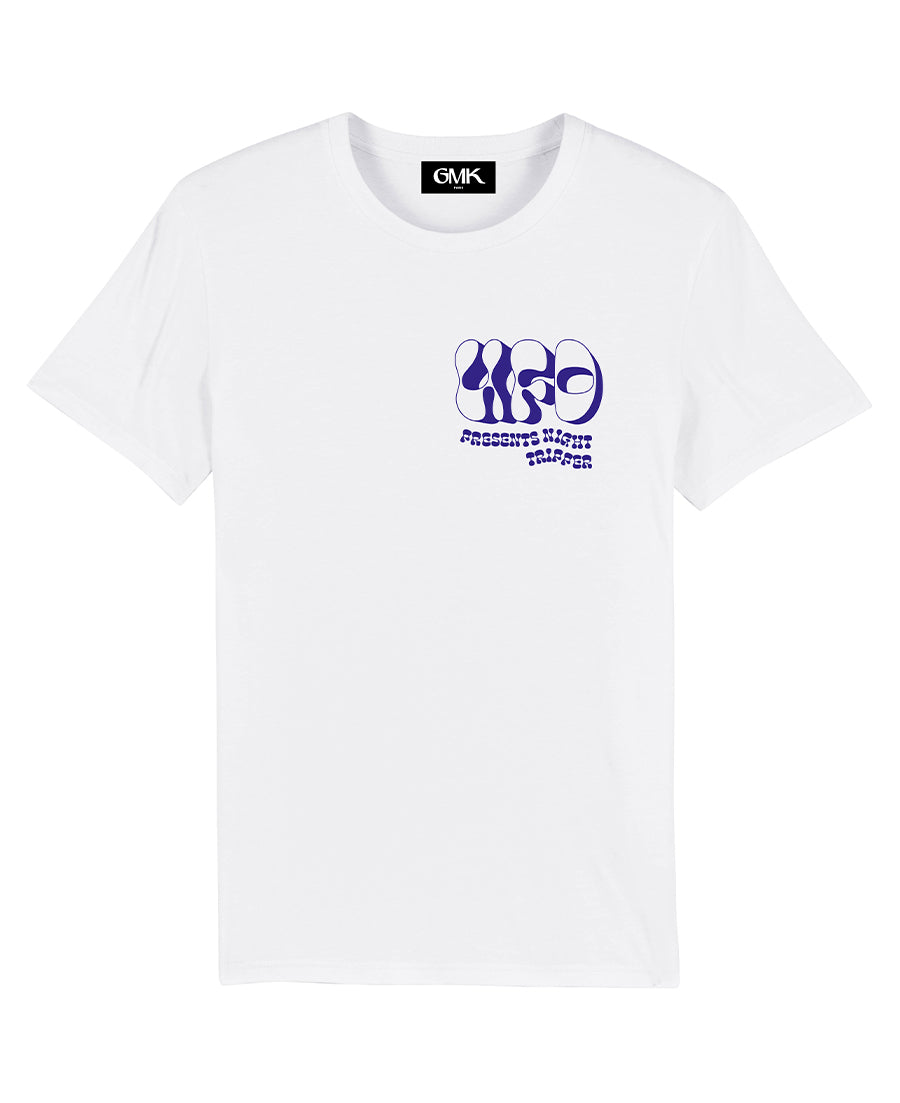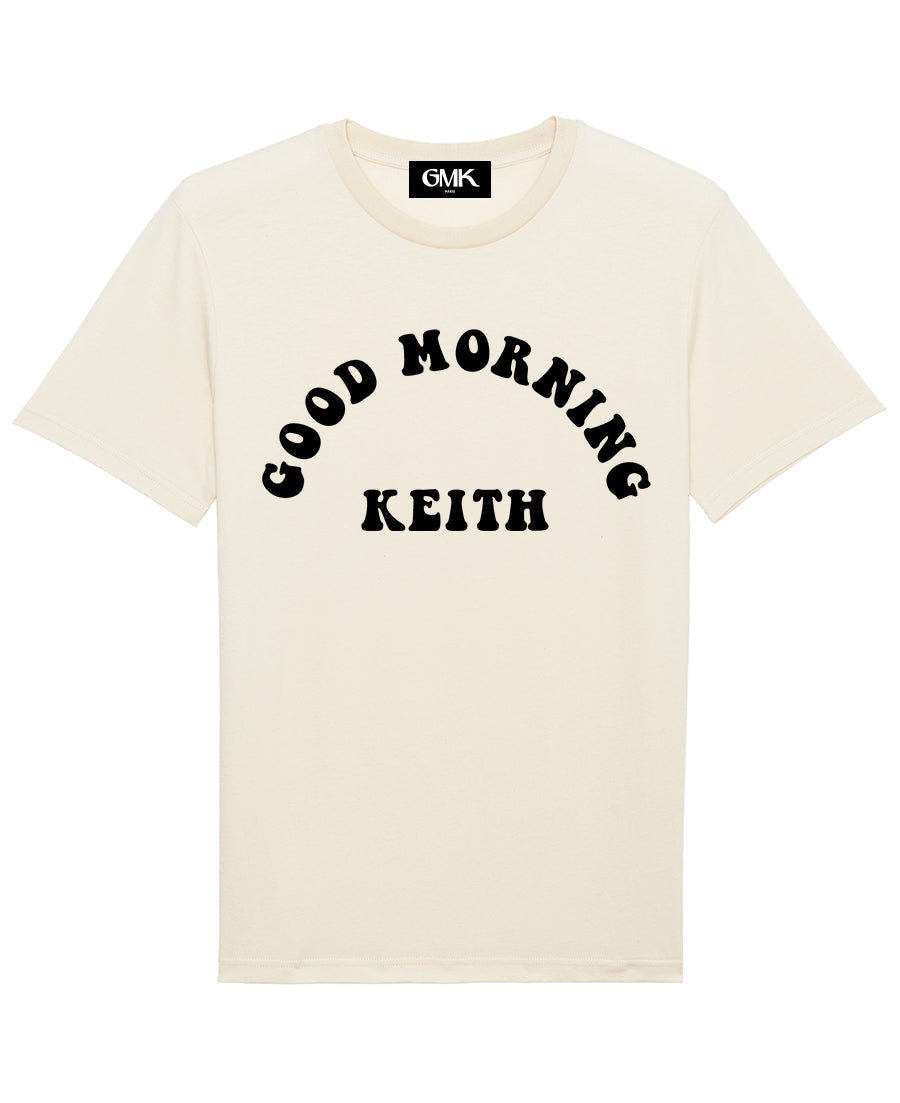 GOOD MORNING KEITH NATURAL T-SHIRT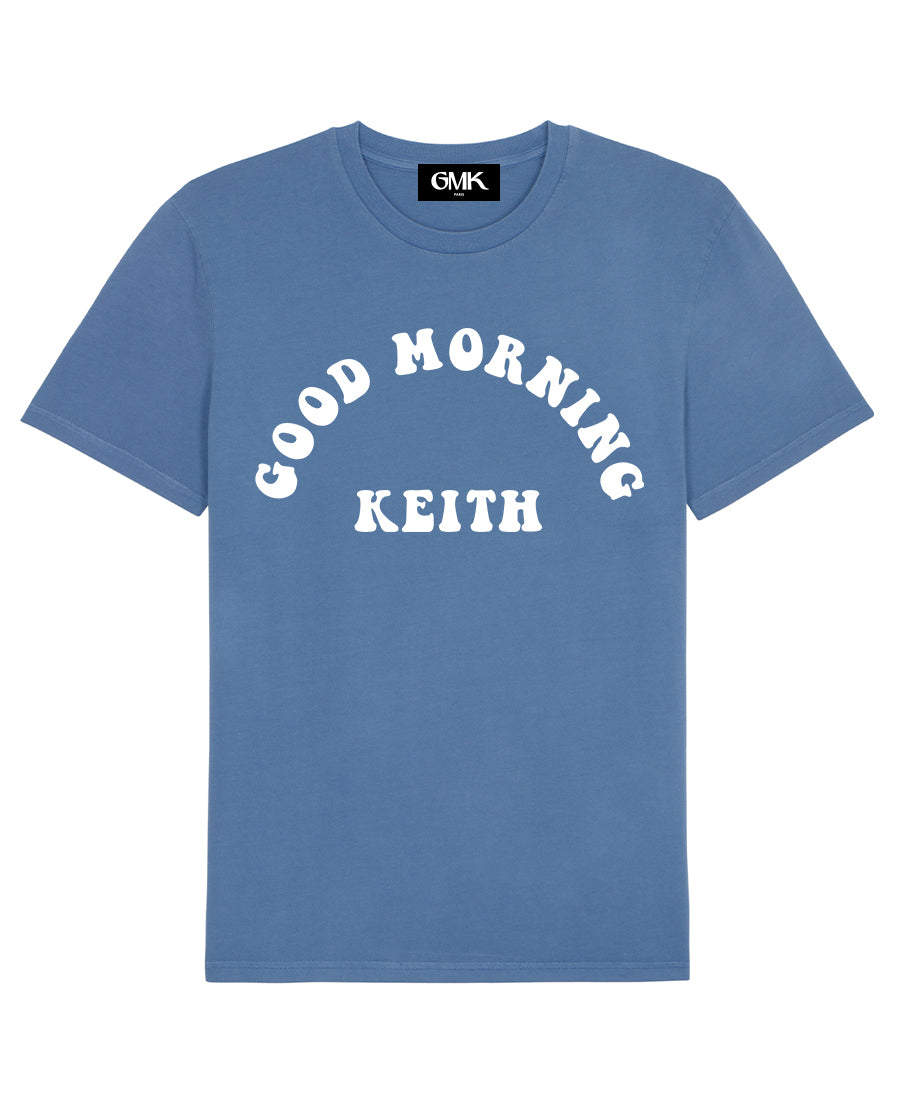 KEITH VINTAGE BLUE T-SHIRT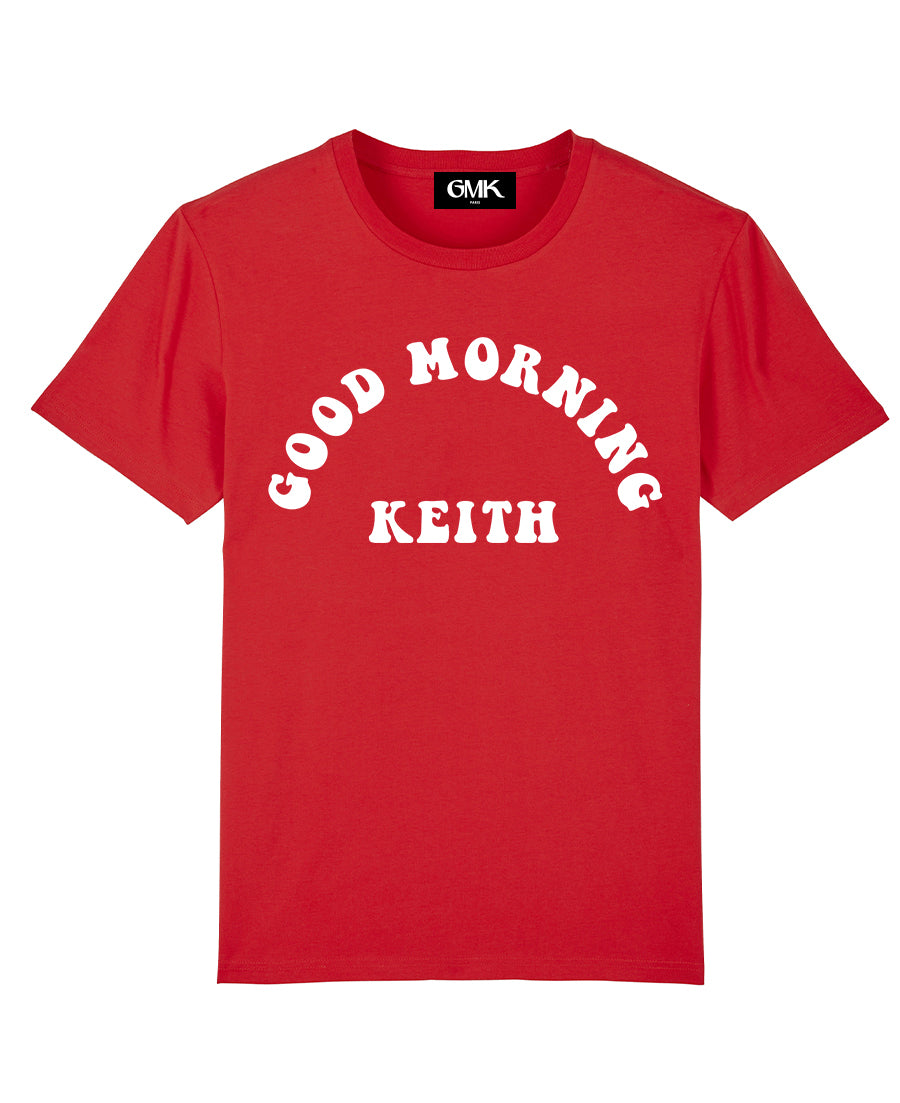 GOOD MORNING KEITH RED T-SHIRT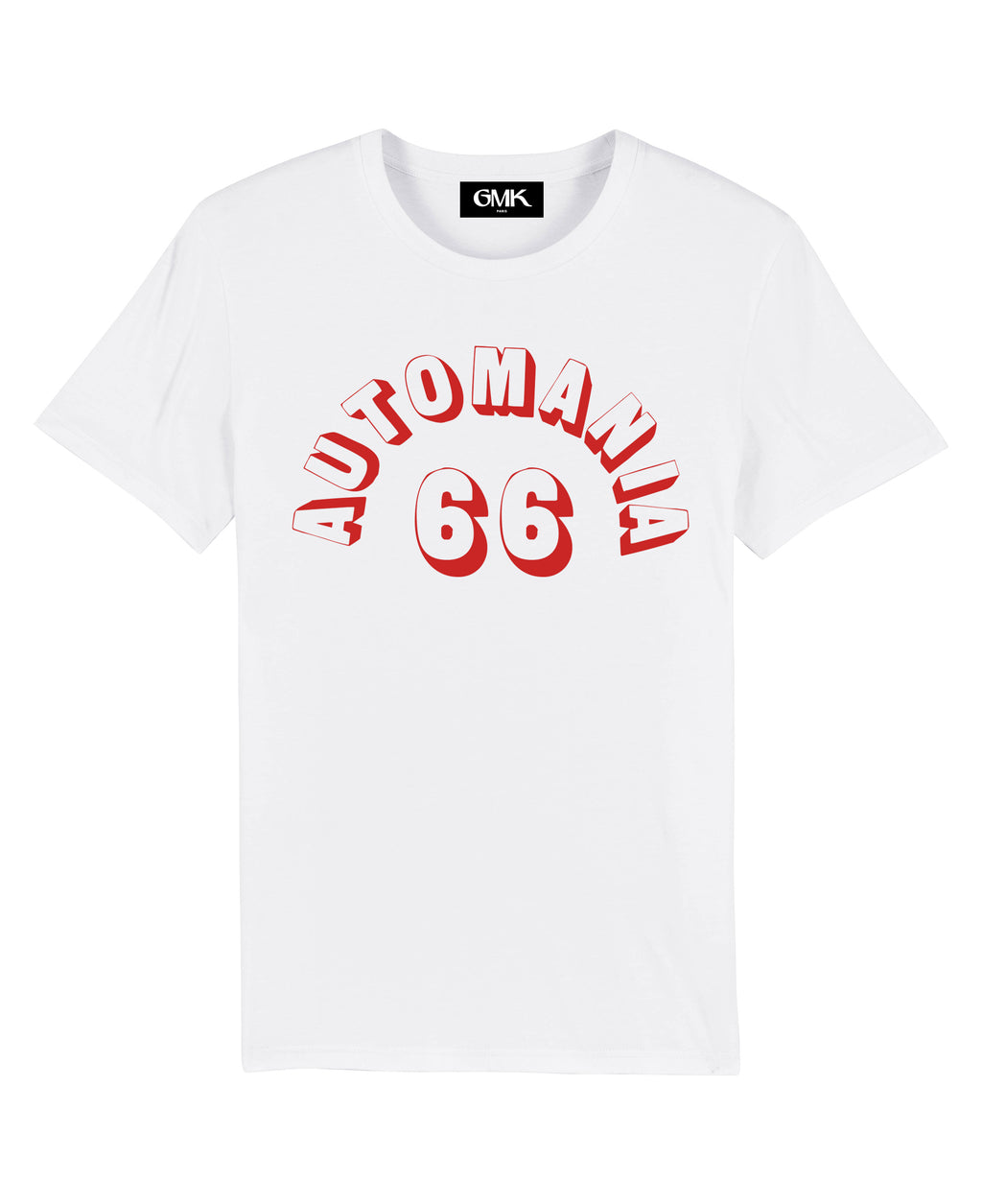 AUTOMANIA 66 WHITE T-SHIRT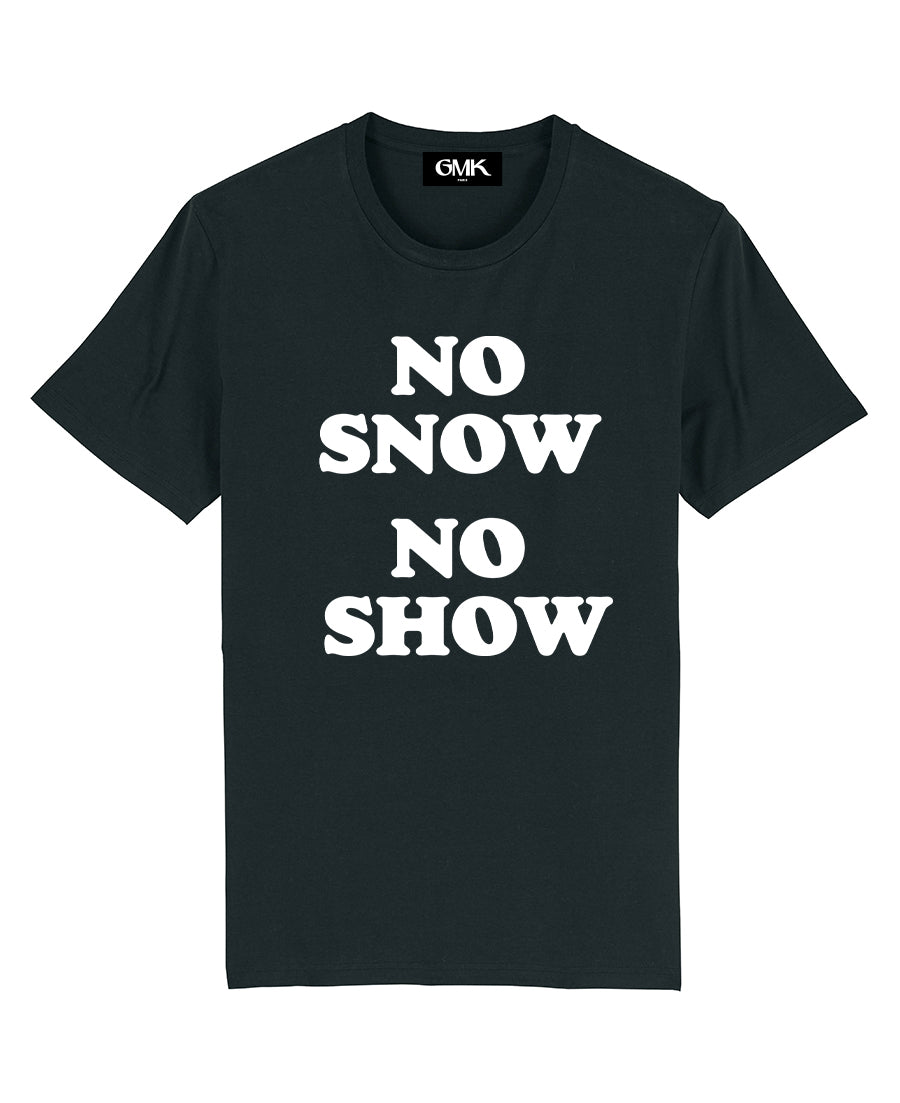 NO SNOW NO SHOW BLACK T-SHIRT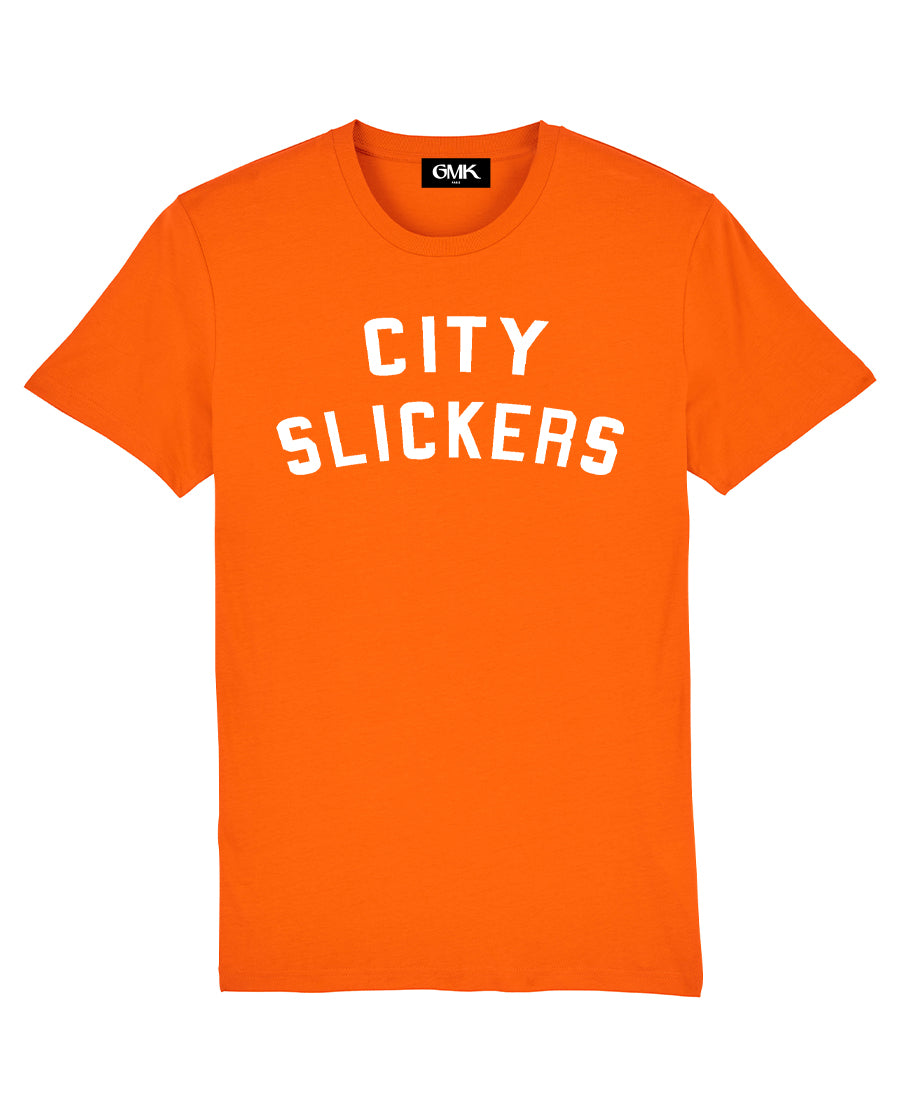 CITY SLICKERS TANGERINE T-SHIRT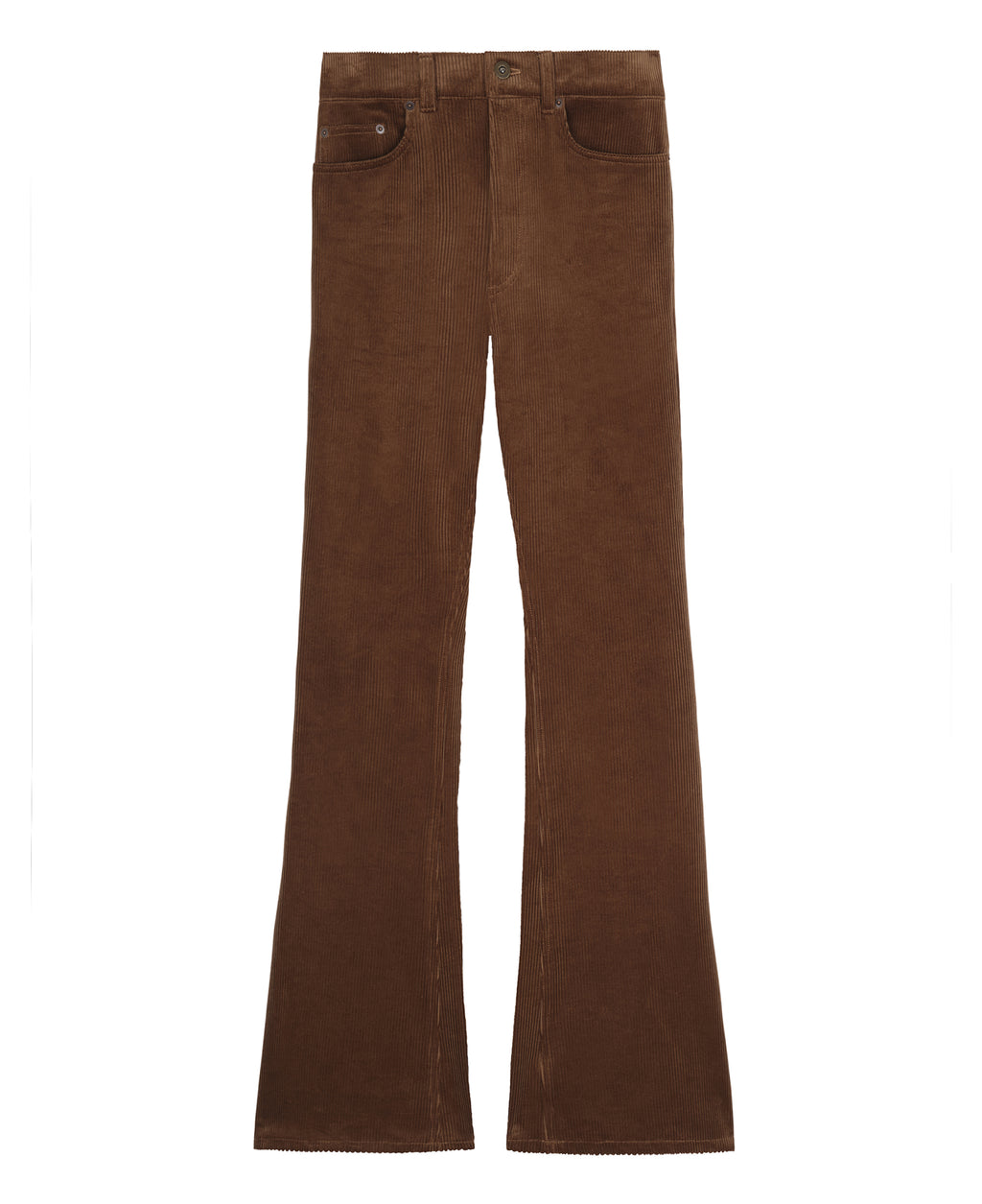 BROWN CORDUROY MICK FLARE JEANS
24X32
25X32
26X32
27X32
28X32
29X32
30X32
31X32
32X32
33X32
34X32
36X32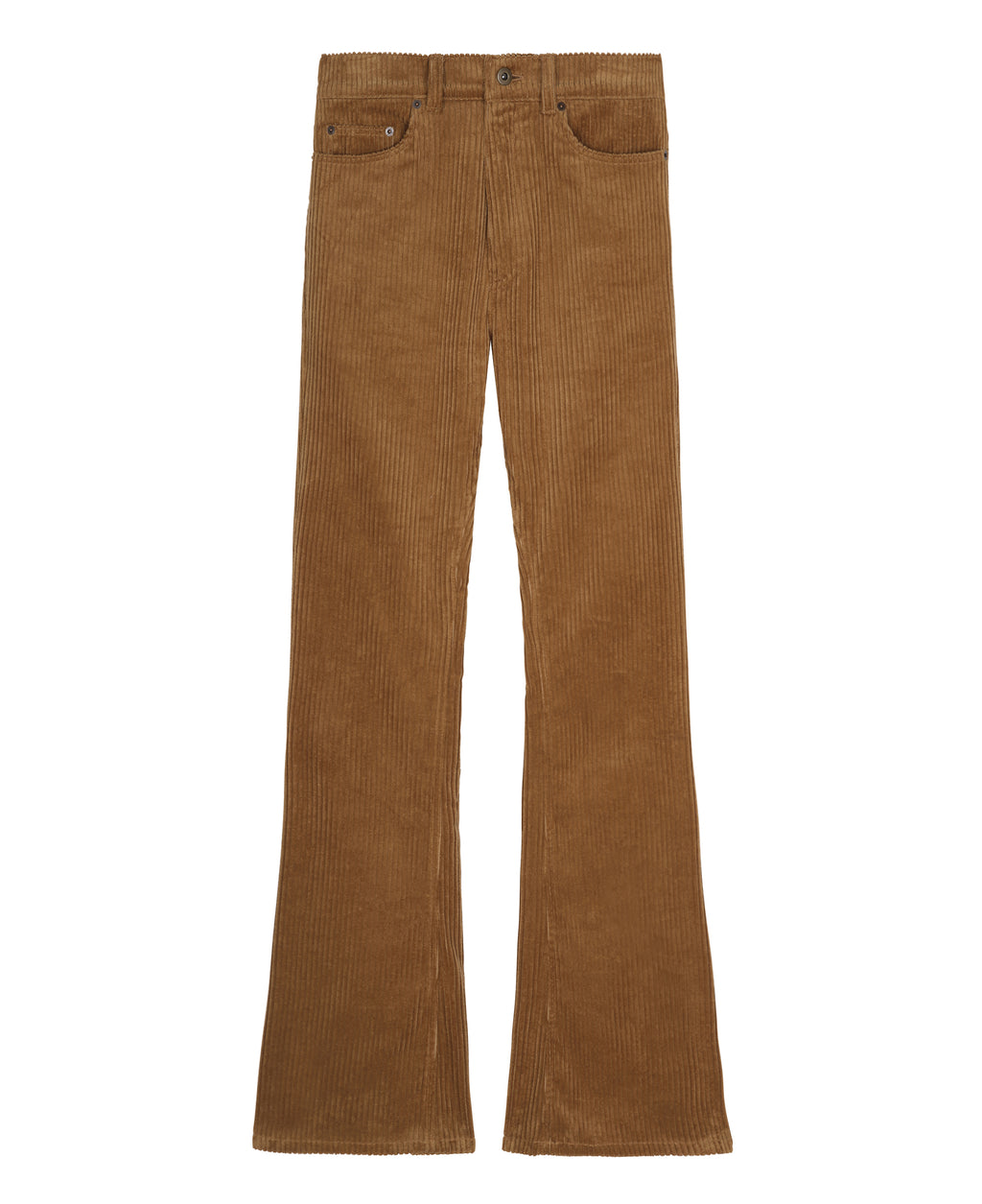 CAMEL CORDUROY MICK FLARE JEANS
24X32
25X32
26X32
27X32
28X32
29X32
30X32
31X32
32X32
33X32
34X32
36X32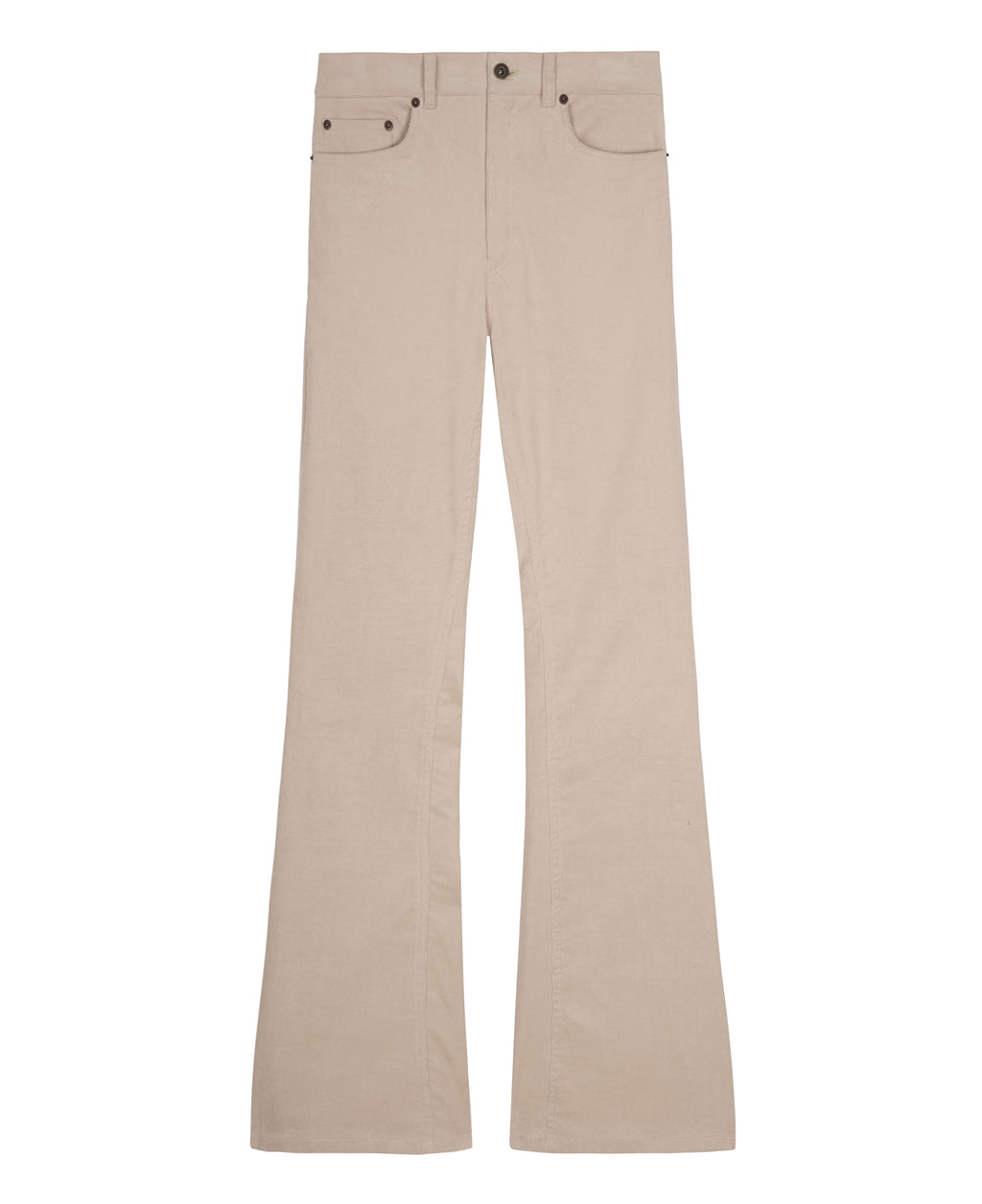 SAND CORDUROY MICK FLARE JEANS
24X32
25X32
26X32
27X32
28X32
29X32
30X32
31X32
32X32
33X32
34X32
36X32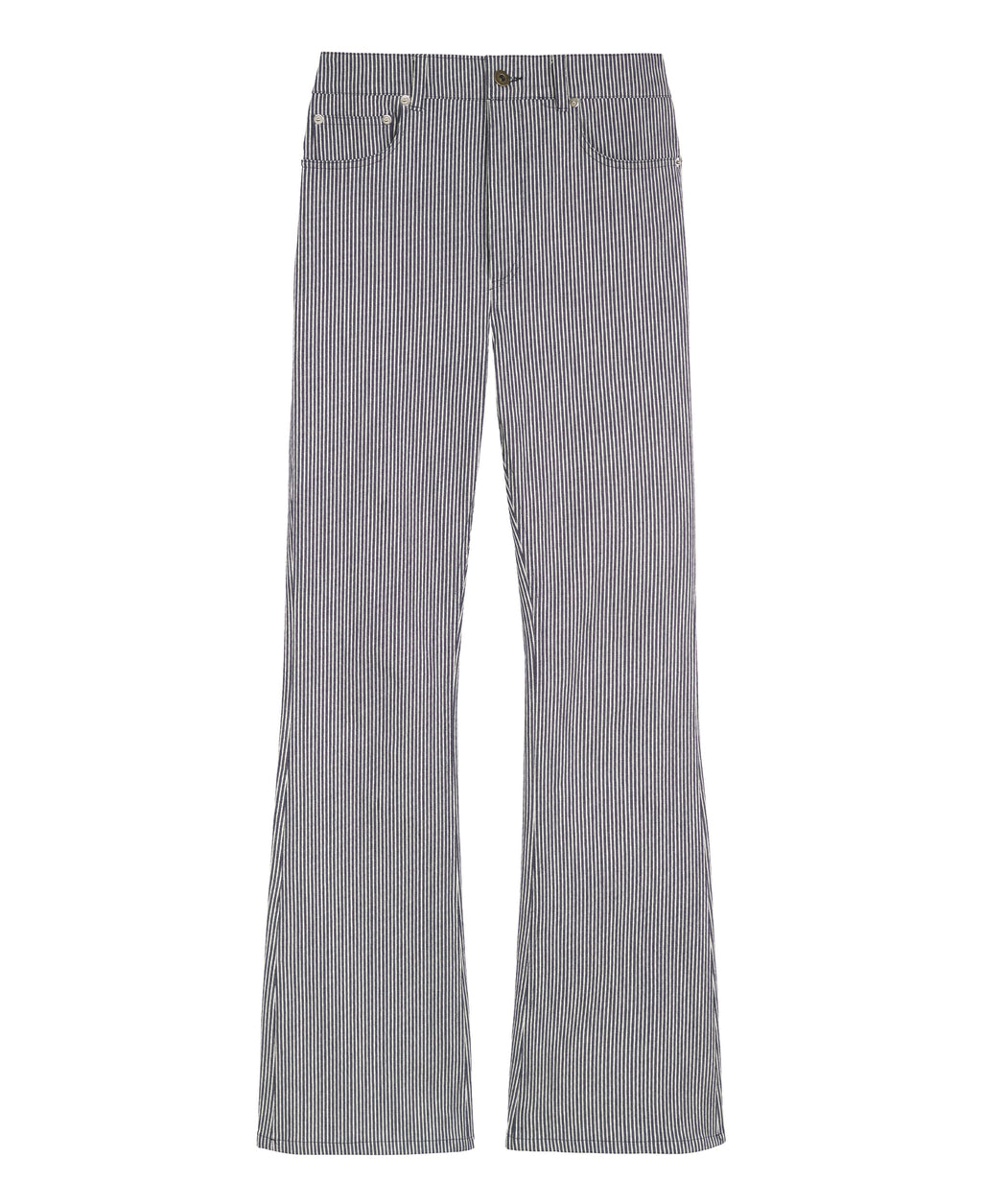 STRIPED HICKORY MICK FLARE JEANS
24X32
25X32
26X32
27X32
28X32
29X32
30X32
31X32
32X32
33X32
34X32
36X32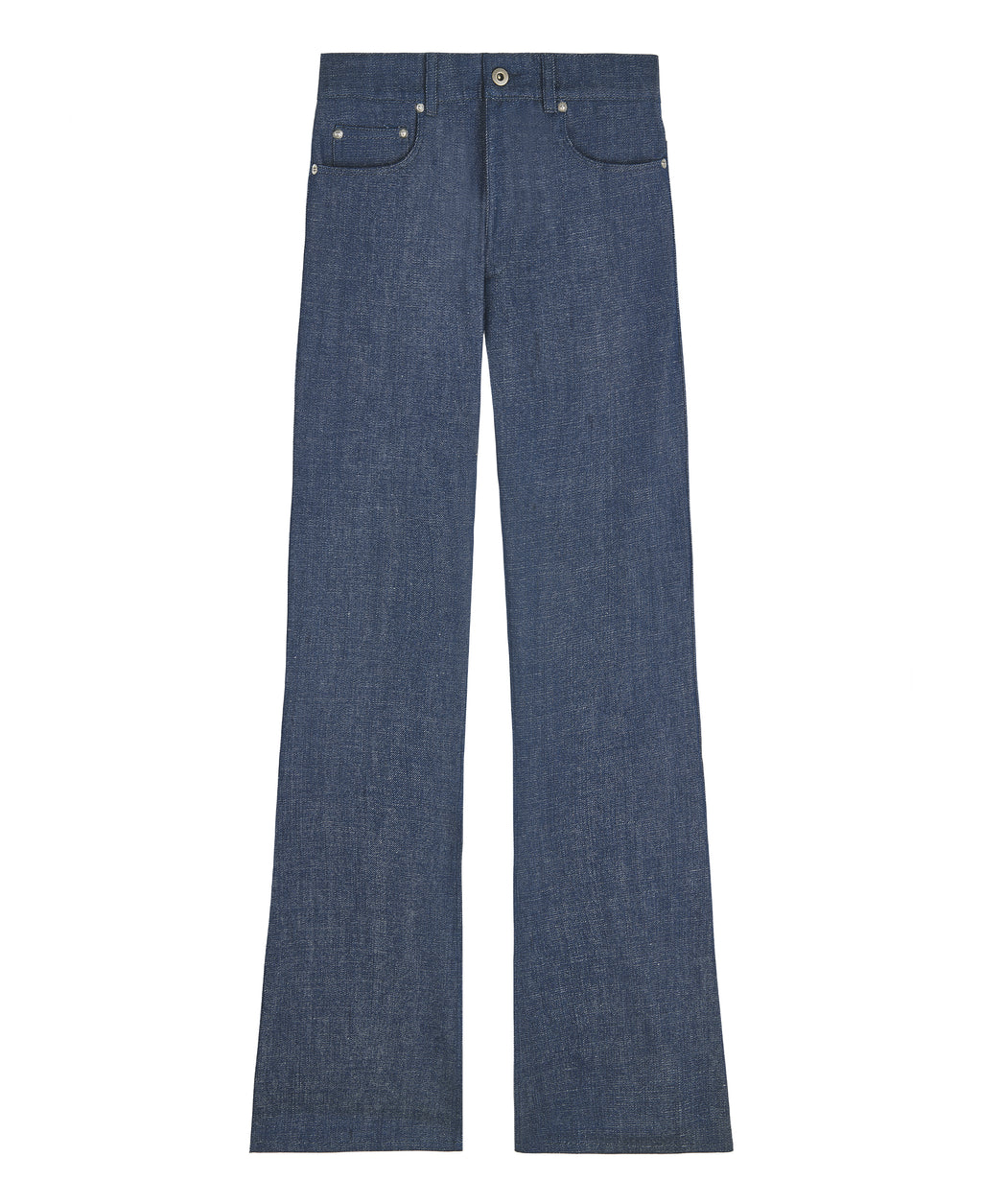 RAW DENIM MICK FLARE JEANS
24X32
25X32
26X32
27X32
28X32
29X32
30X32
31X32
32X32
33X32
34X32
36X32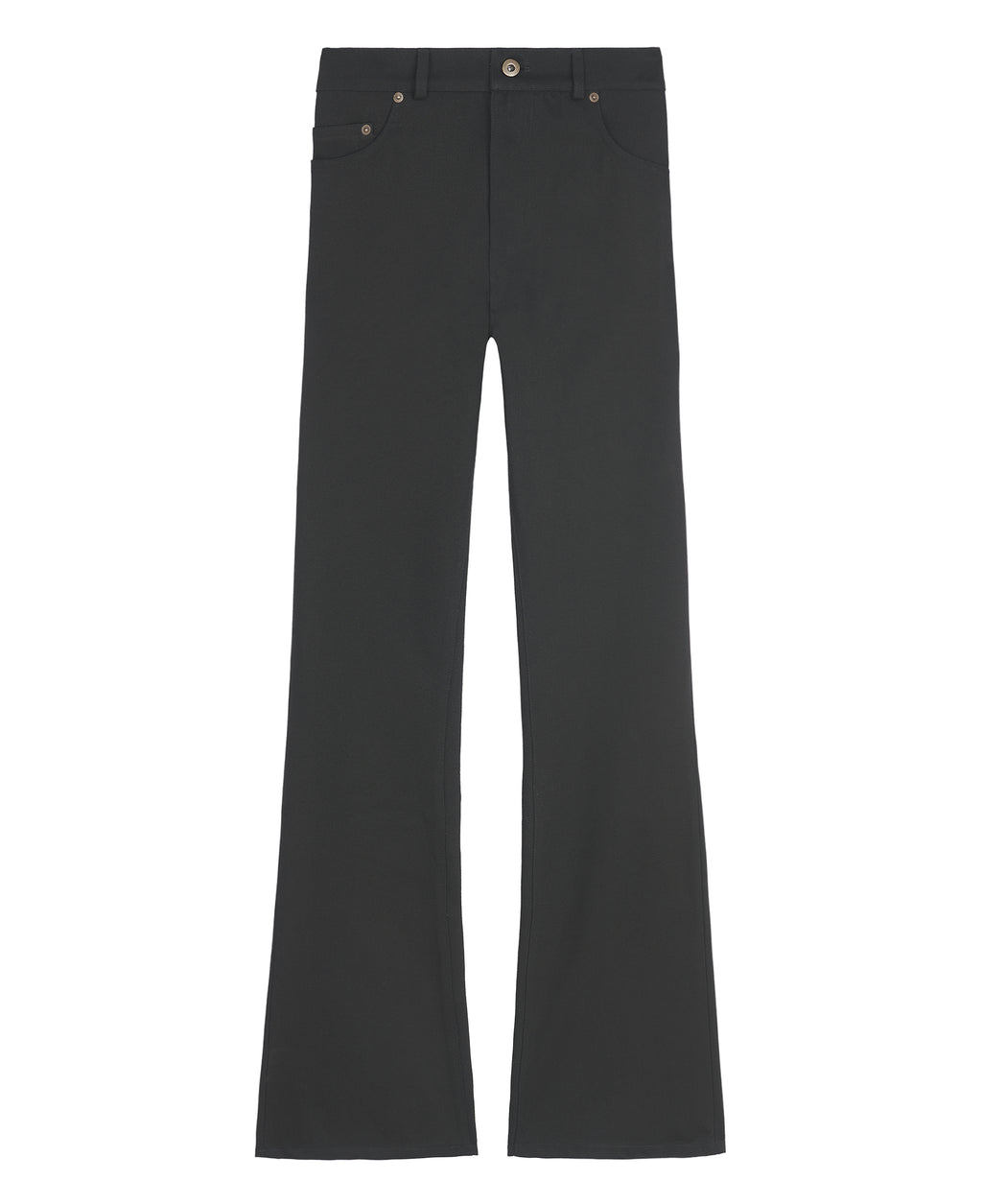 BLACK DENIM MICK FLARE JEANS
24X32
25X32
26X32
27X32
28X32
29X32
30X32
31X32
32X32
33X32
34X32
36X32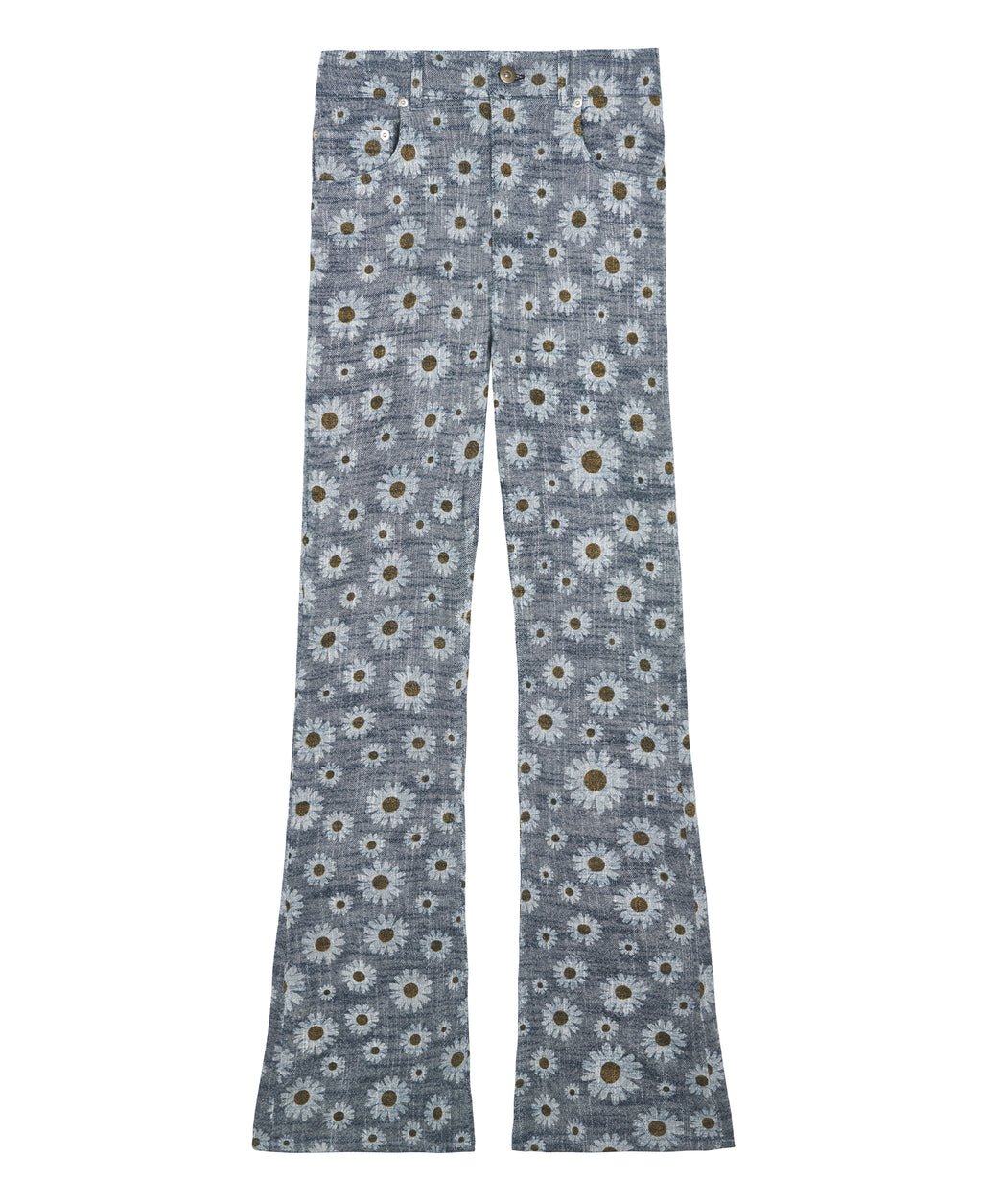 LINEN FLOWER MICK FLARE JEANS
24X32
25X32
26X32
27X32
28X32
29X32
30X32
31X32
32X32
33X32
34X32
36X32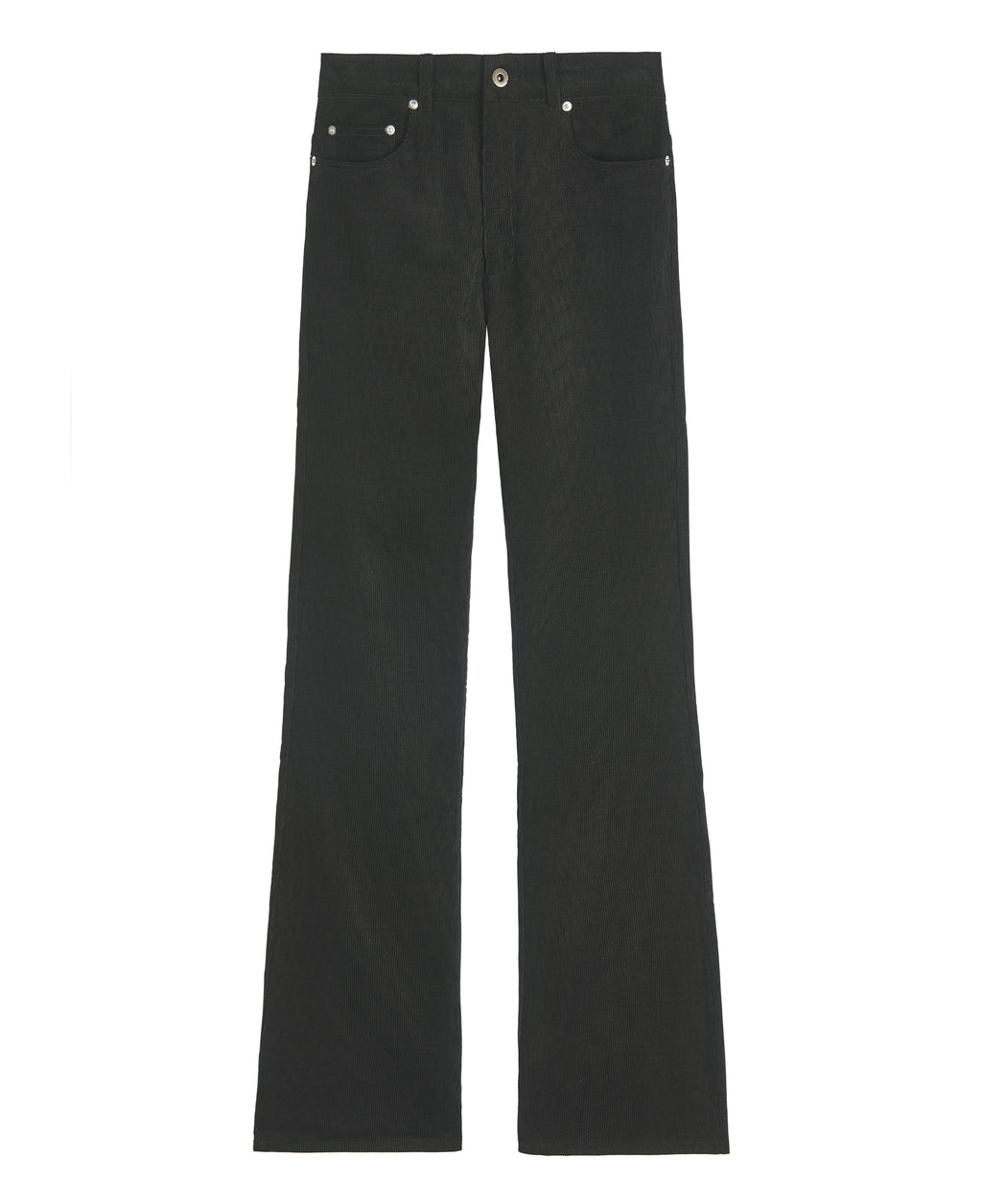 BLACK CORDUROY MICK FLARE JEANS
24X32
25X32
26X32
27X32
28X32
29X32
30X32
31X32
32X32
33X32
34X32
36X32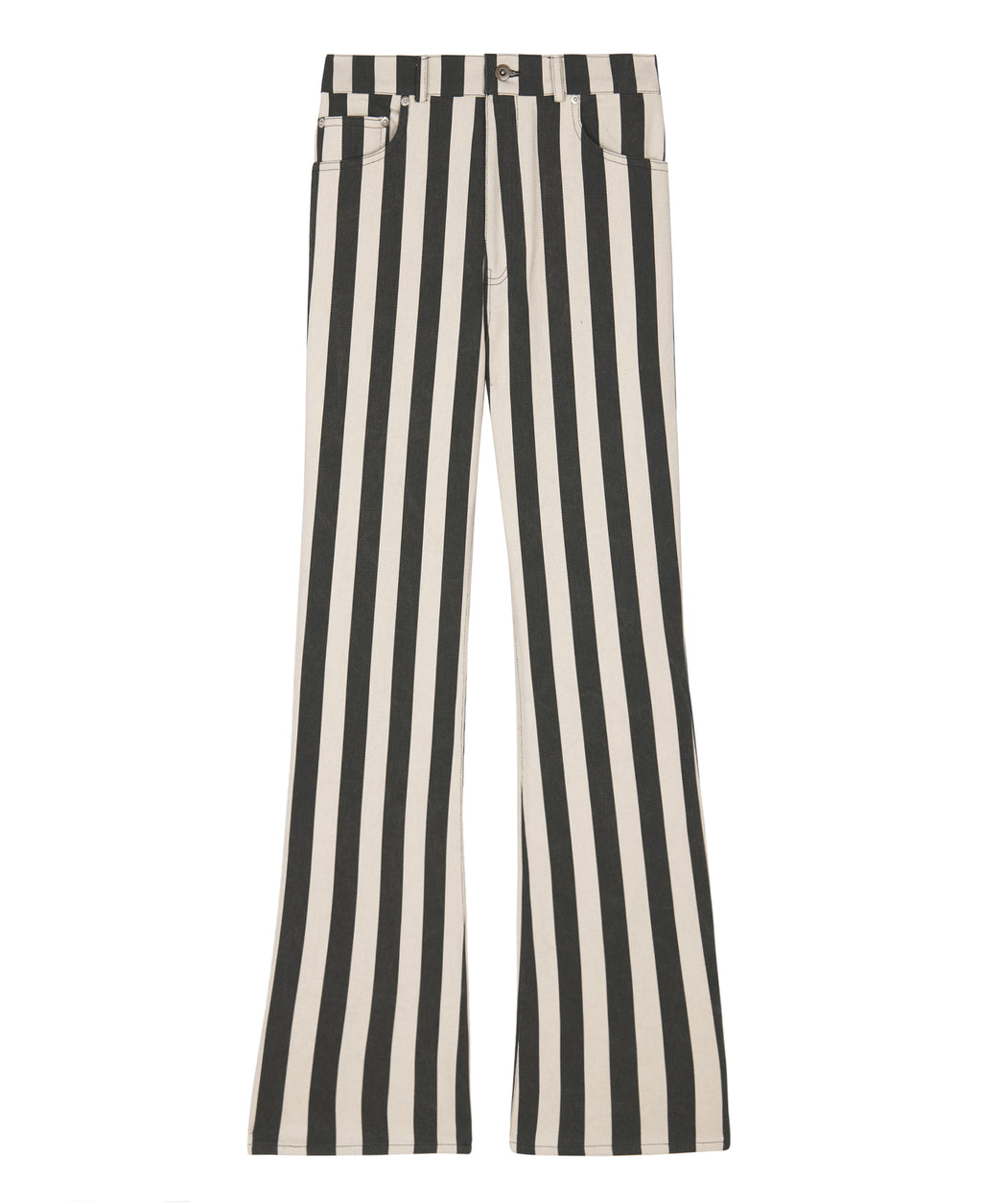 BLACK STRIPED DENIM MICK FLARE JEANS
24X32
25X32
26X32
27X32
28X32
29X32
30X32
31X32
32X32
33X32
34X32
36X32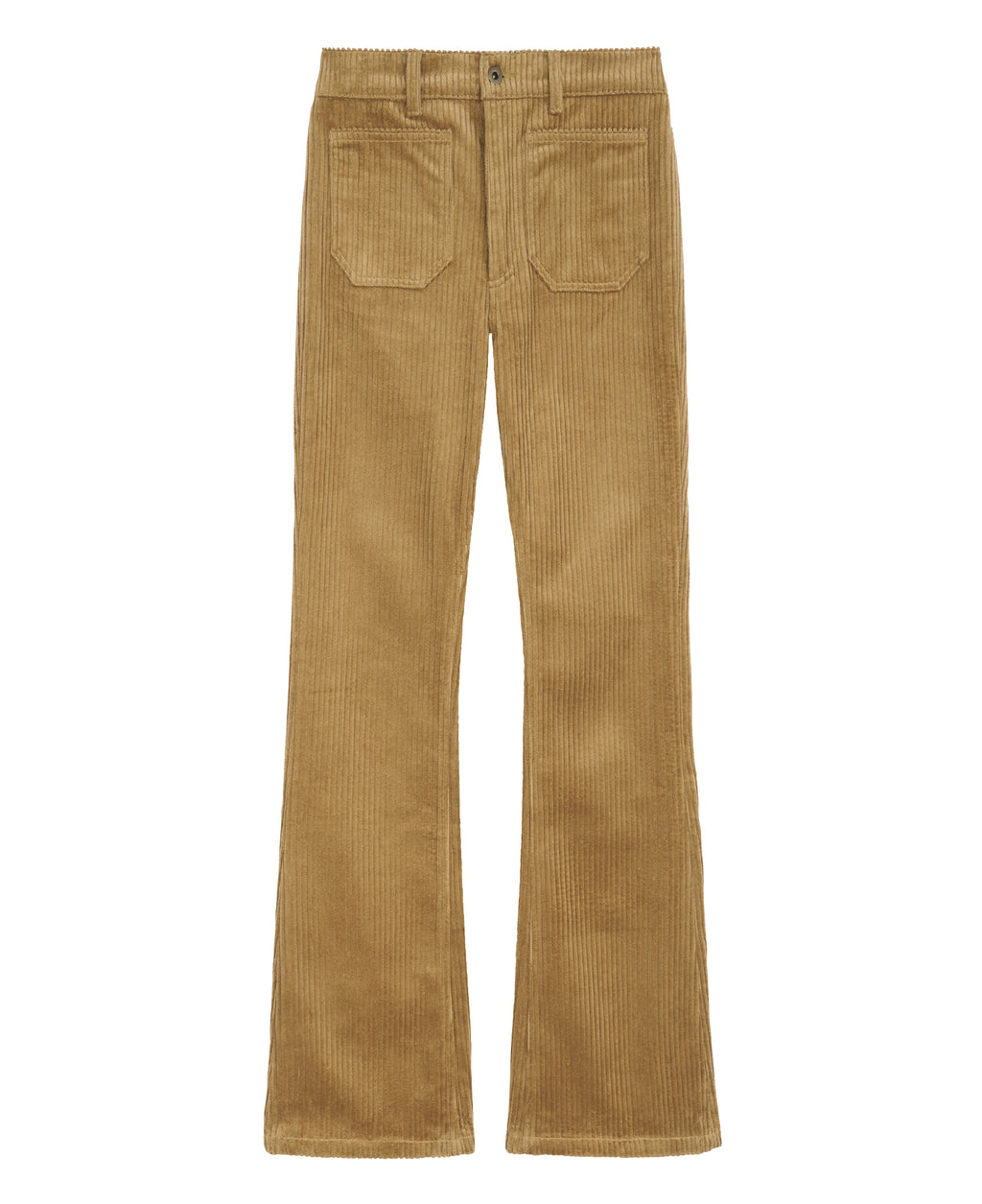 CAMEL CORDUROY MELODY FLARE JEANS
25X32
26X32
27X32
28X32
29X32
30X32
31X32
32X32
33X32
34X32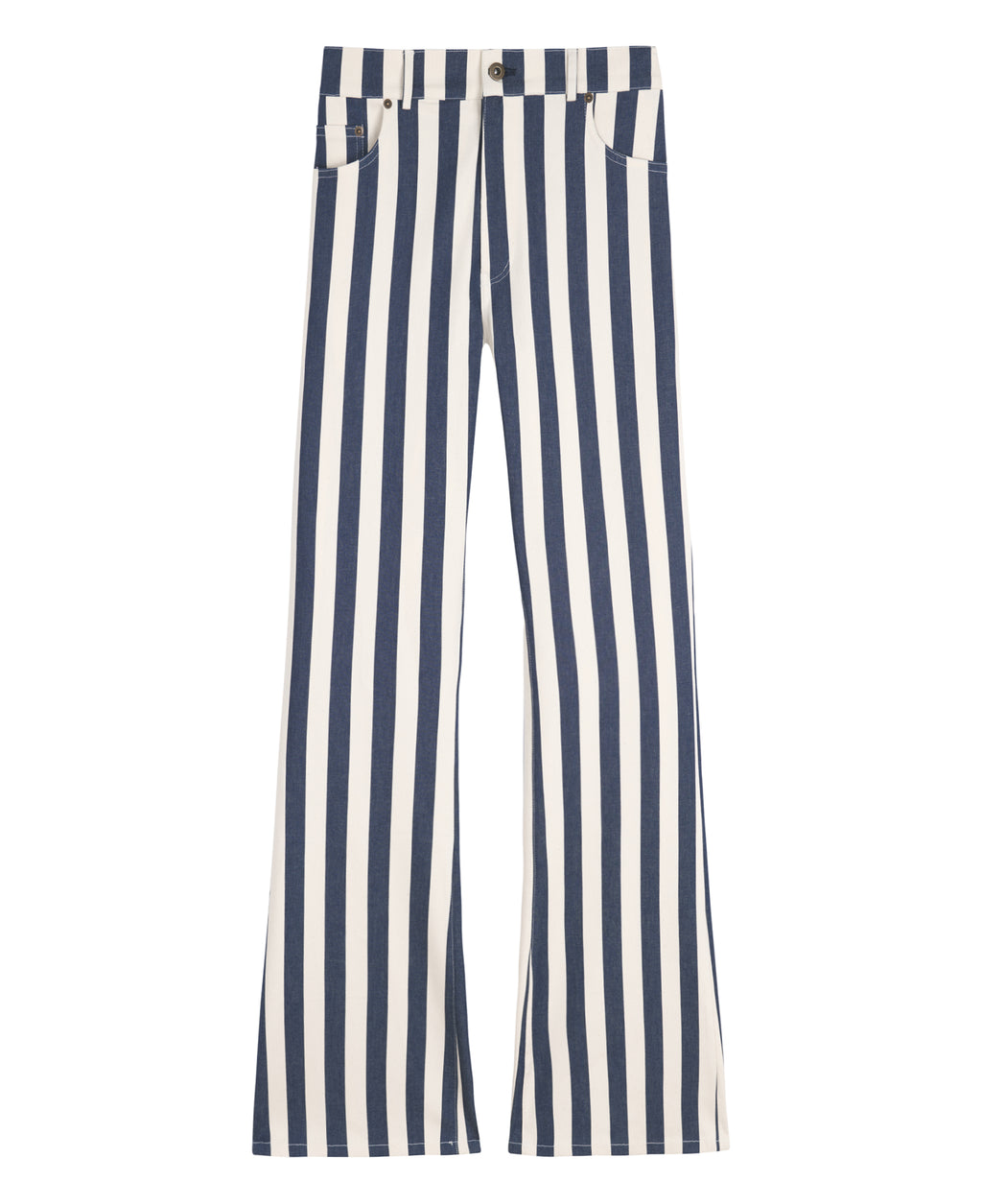 STRIPED DENIM MICK FLARE JEANS
24X32
25X32
26X32
27X32
28X32
29X32
30X32
31X32
32X32
33X32
34X32
36X32
BLACK CORDUROY MELODY FLARE JEANS
25X32
26X32
27X32
28X32
29X32
30X32
31X32
32X32
33X32
34X32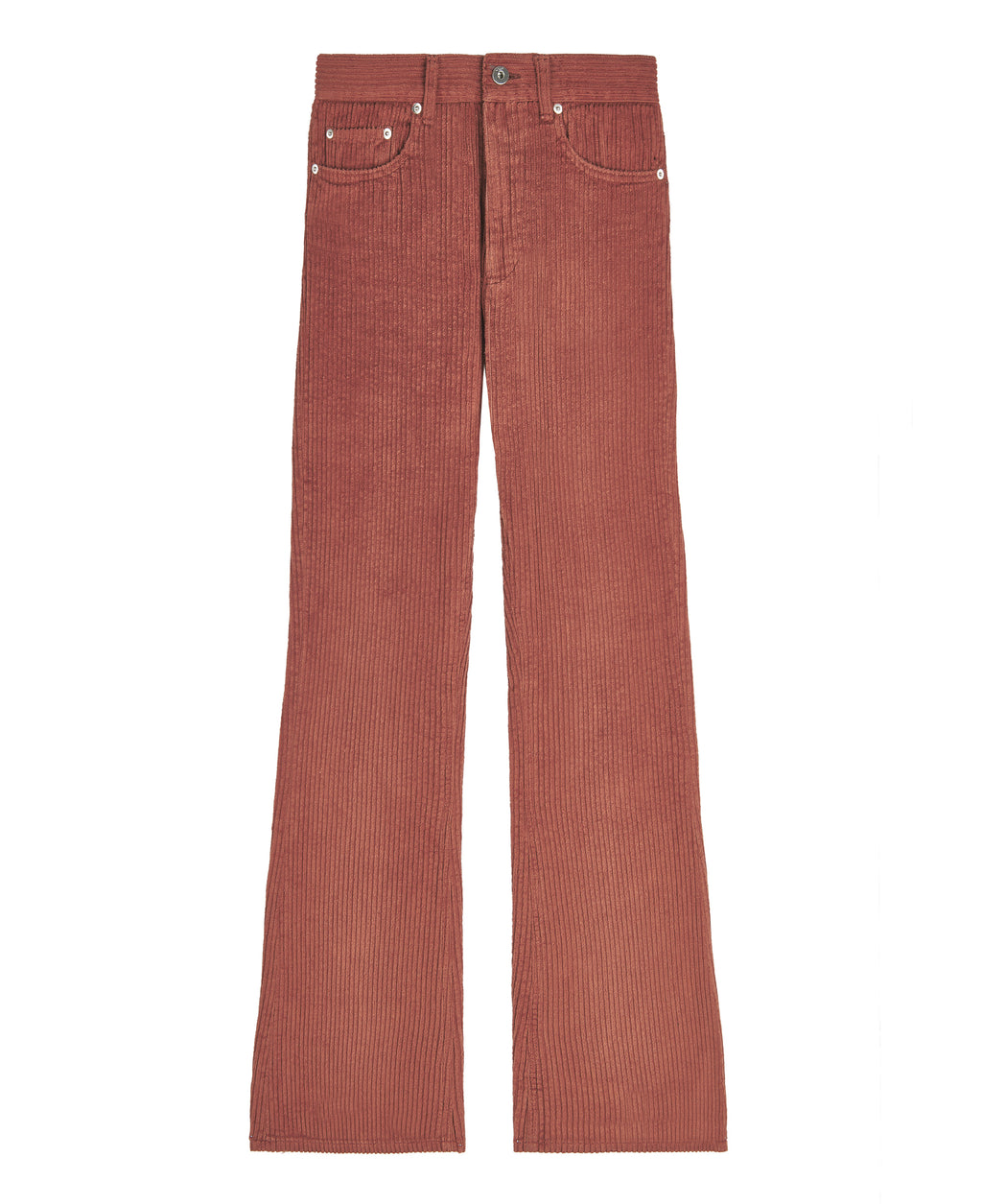 RED CLAY CORDUROY MICK FLARE JEANS
24/32
25X32
26X32
27X32
28X32
29X32
30X32
31X32
32X32
33X32
34X32
36X32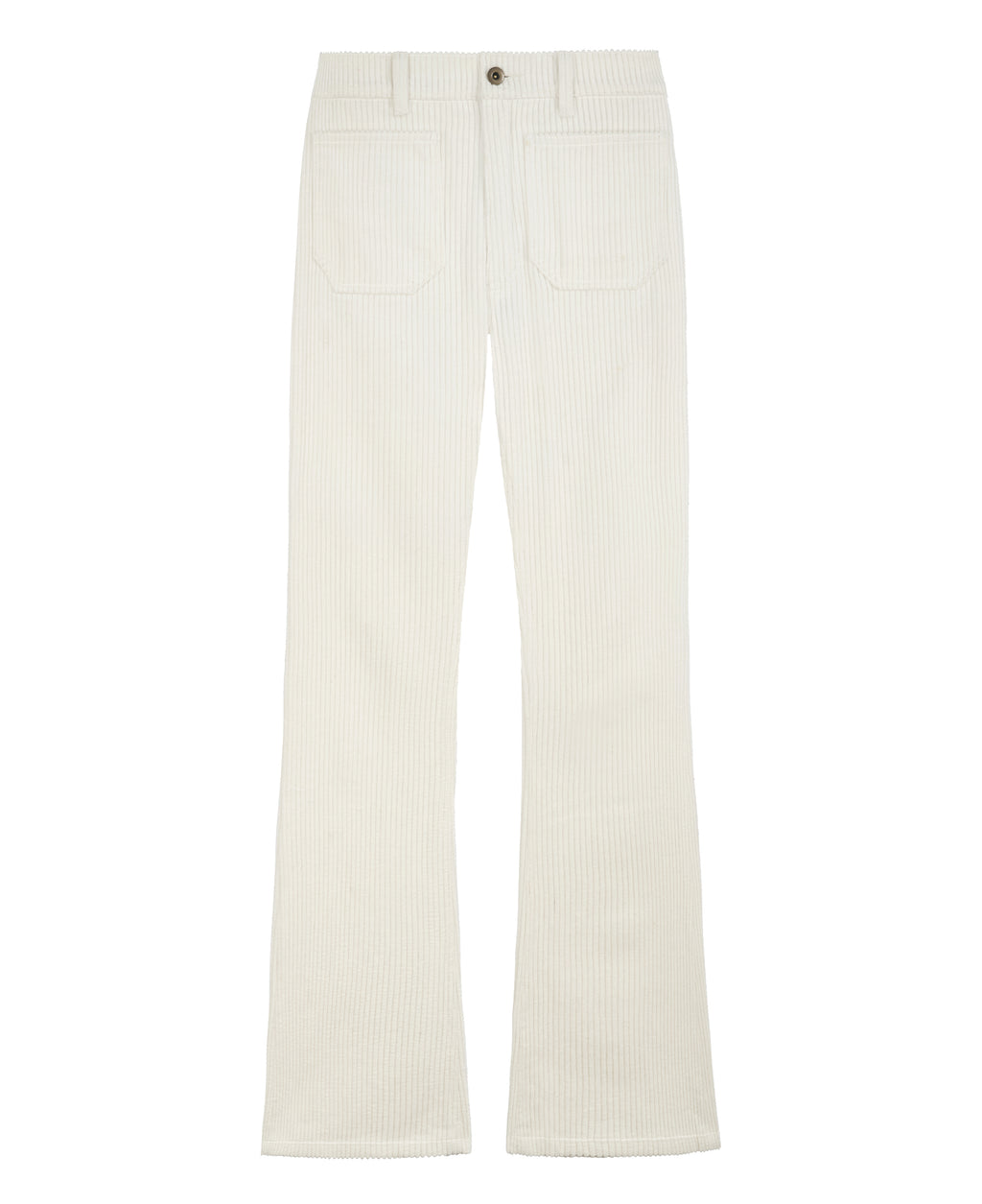 WHITE CORDUROY MELODY FLARE JEANS
25X32
26X32
27X32
28X32
29X32
30X32
31X32
32X32
33X32
34X32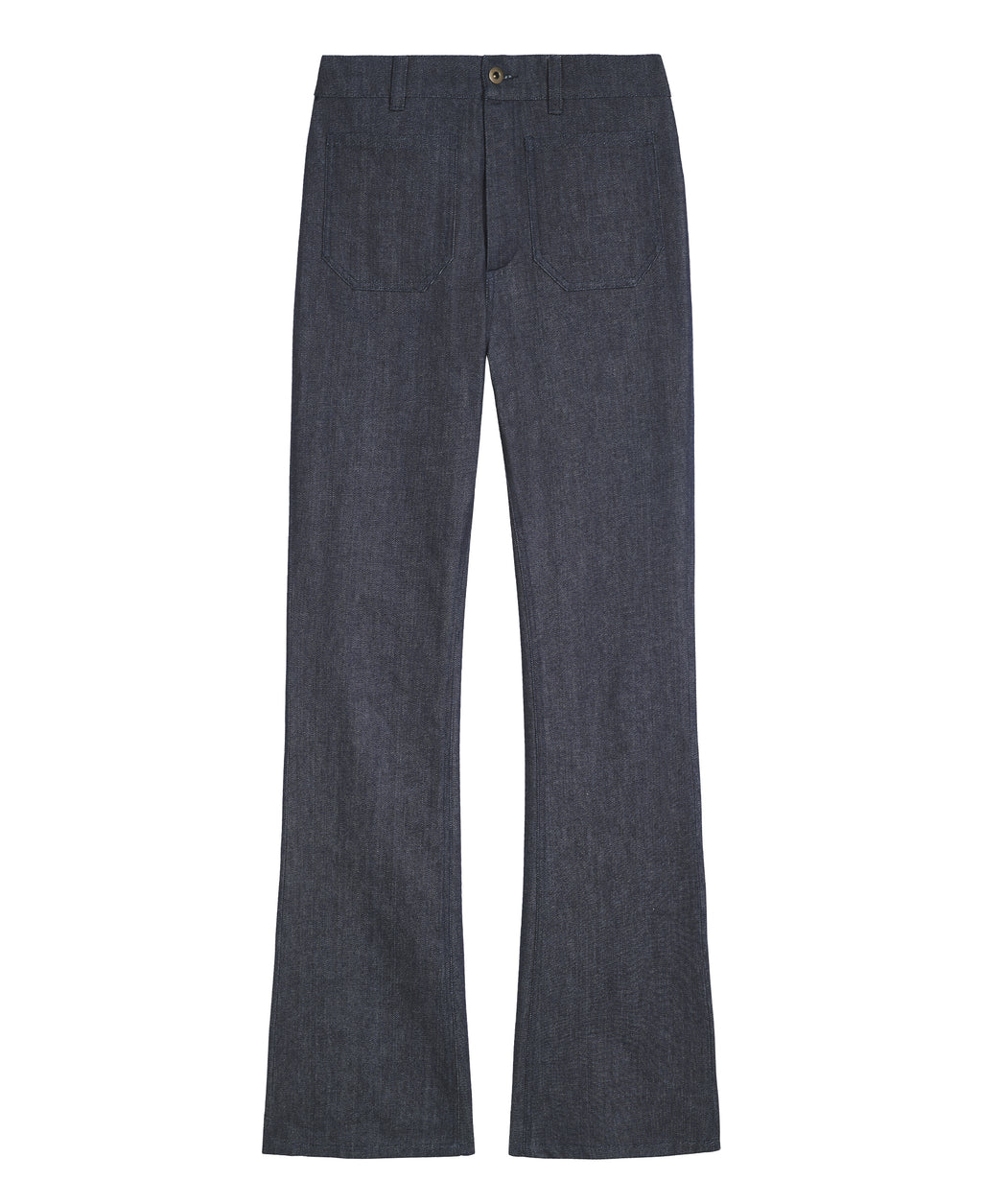 RAW DENIM MELODY FLARE JEANS
24X32
25X32
26X32
27X32
28X32
29X32
30X32
31X32
32X32
33X32
34X32
36X32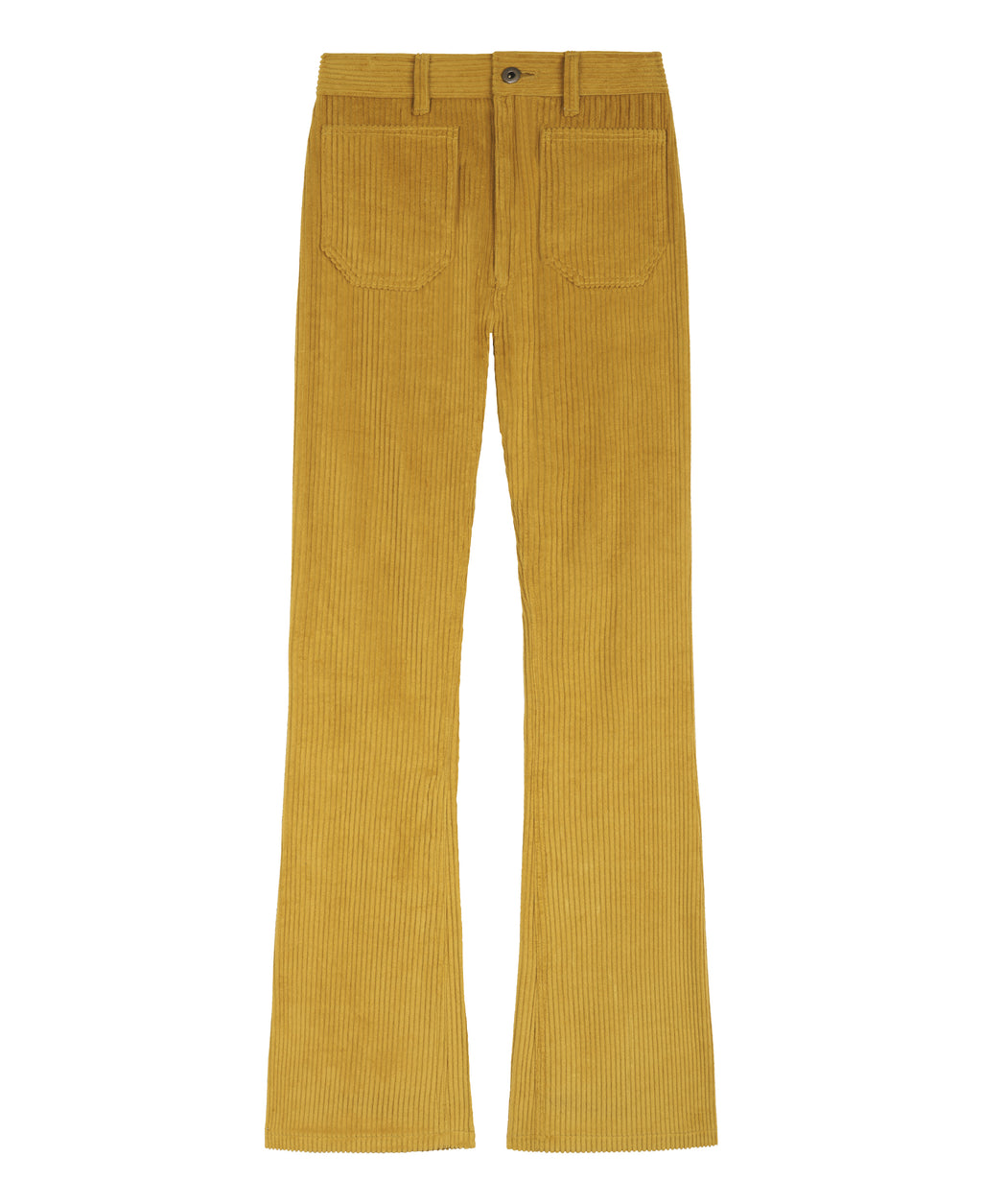 AMBER CORDUROY MELODY FLARE JEANS
25X32
26X32
27X32
28X32
29X32
30X32
31X32
32X32
33X32
34X32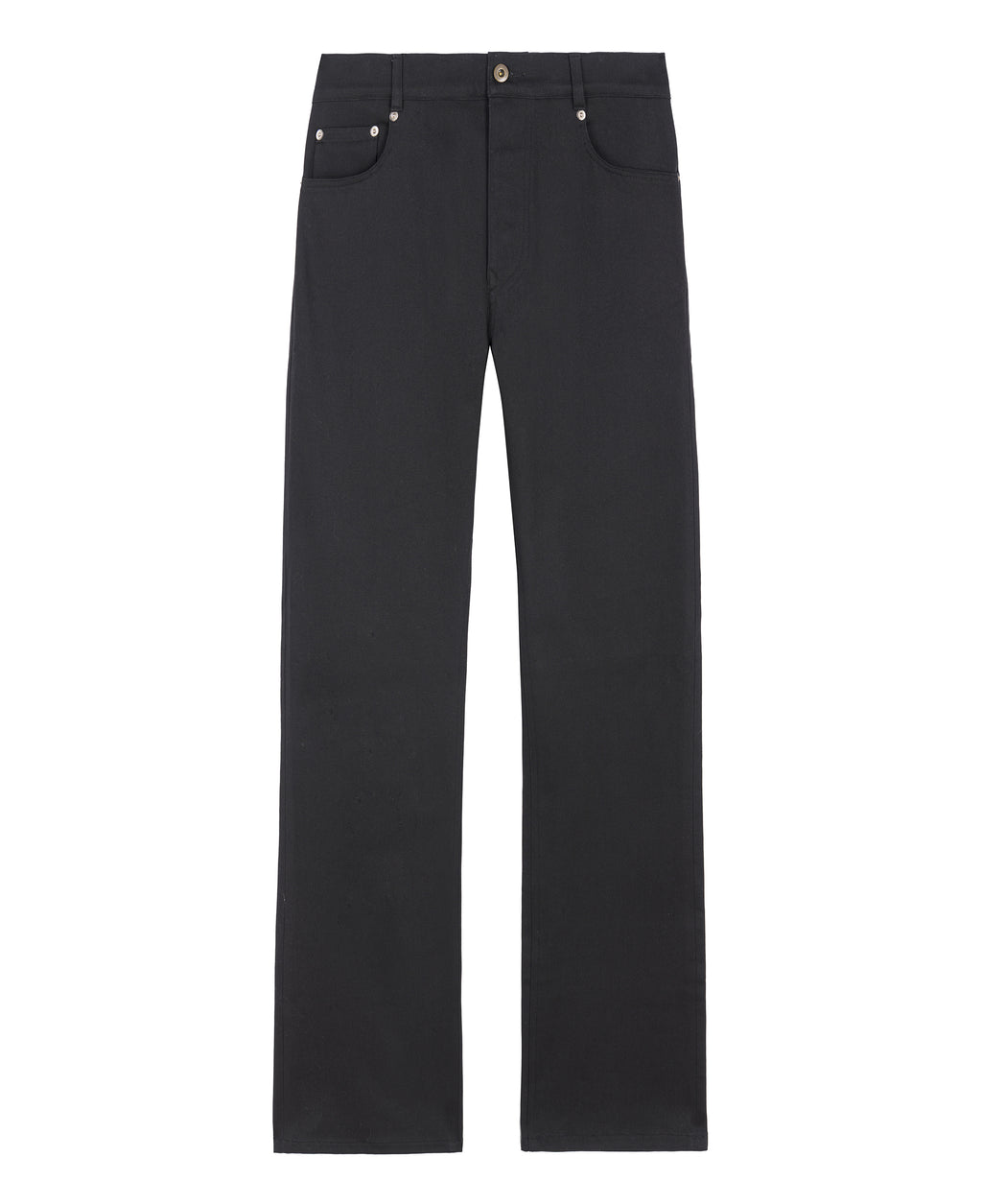 BLACK IGGY BOOTCUT JEANS
25X32
26X32
27X32
28X32
29X32
30X32
31X32
32X32
33X32
34X32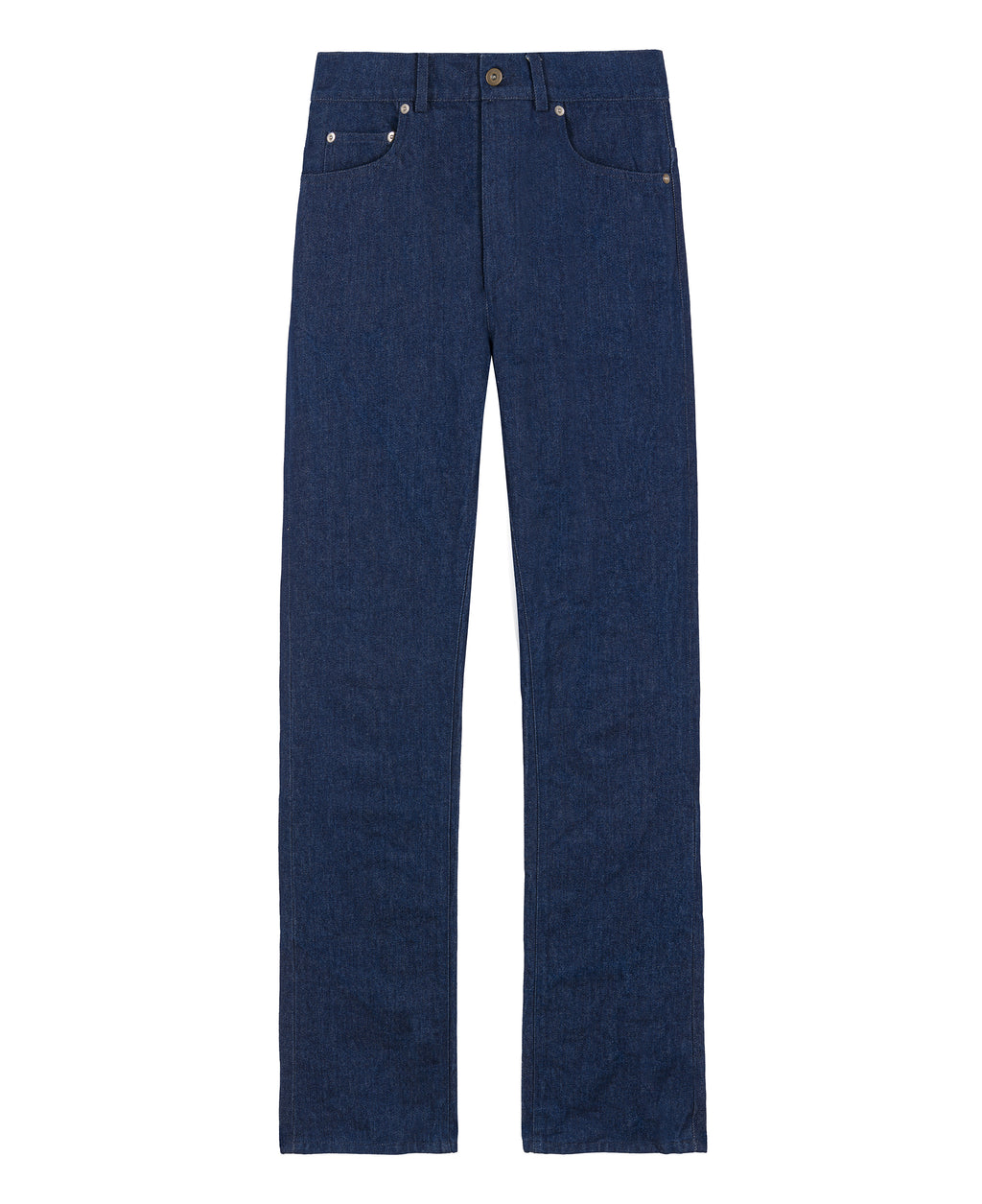 RAW IGGY BOOTCUT JEANS
25X32
26X32
27X32
28X32
29X32
30X32
31X32
32X32
33X32
34X32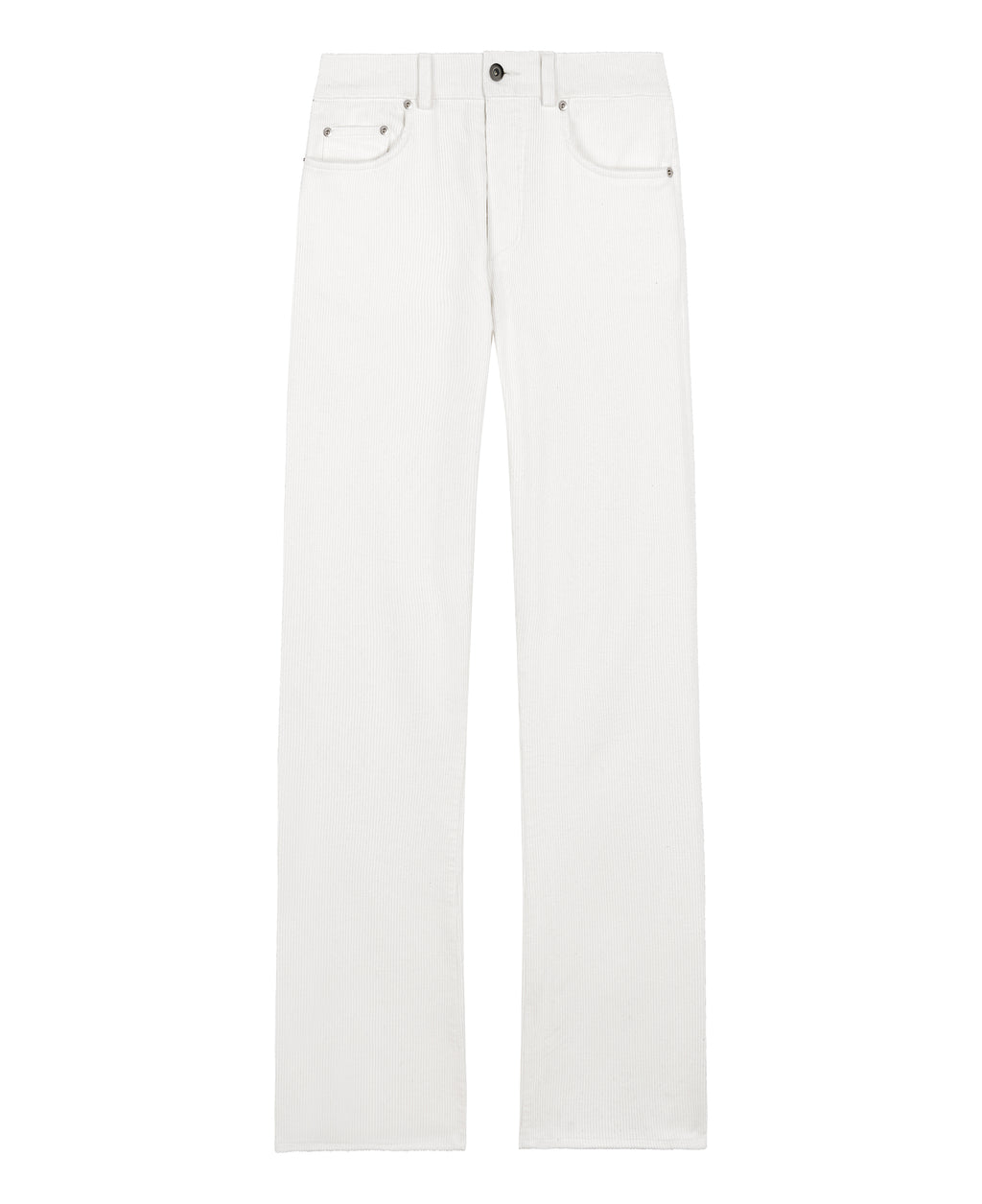 WHITE IGGY BOOTCUT JEANS
25X32
26X32
27X32
28X32
29X32
30X32
31X32
32X32
33X32
34X32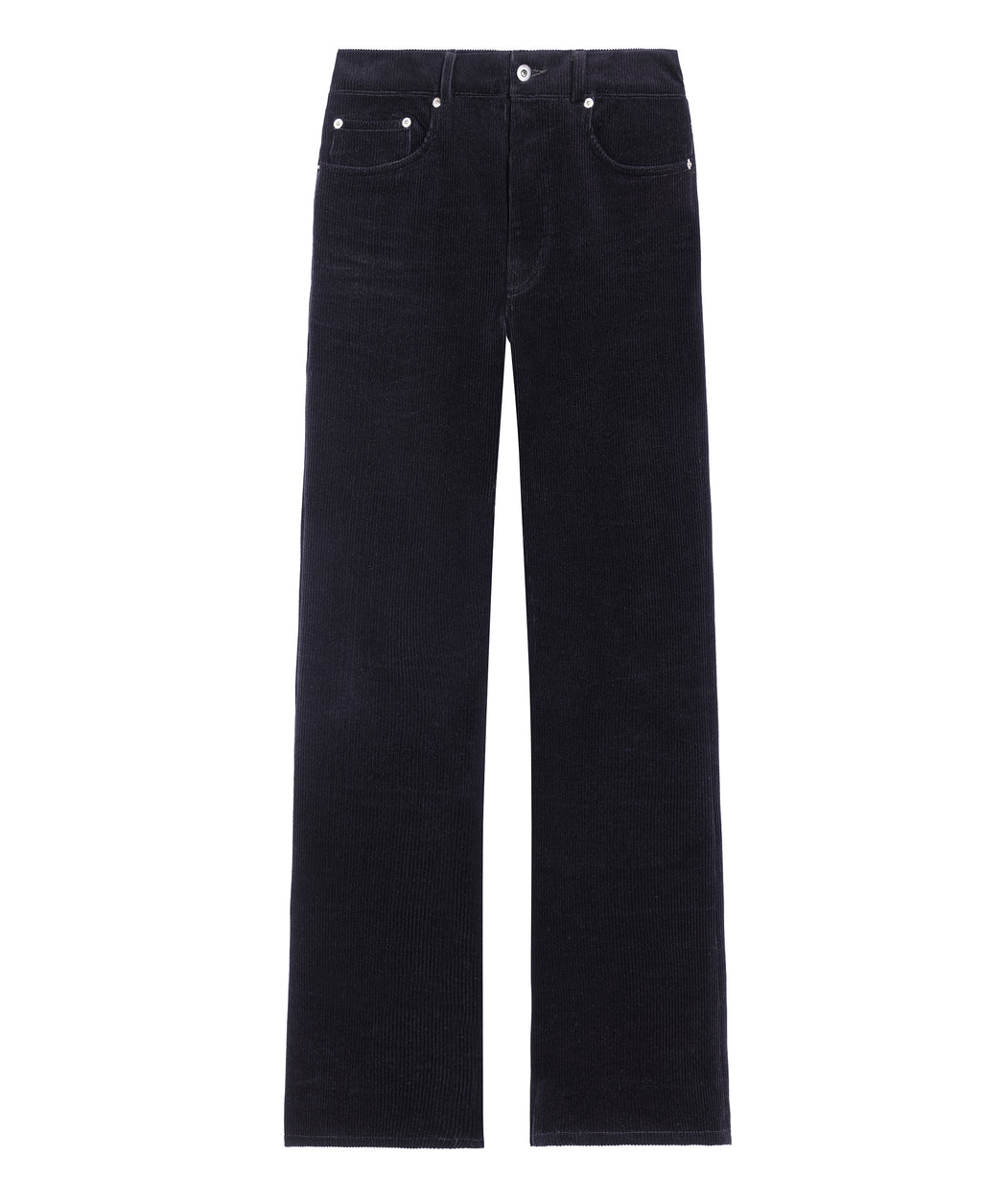 NAVY IGGY BOOTCUT JEANS
25X32
26X32
27X32
28X32
29X32
30X32
31X32
32X32
33X32
34X32